Governed by Sir Walter Burley Griffin's utopian master plan, Canberra is surreal, vast and monumental. Void of crowds, even on a weekend, the effect is much like standing in a model city – each tree-lined avenue and roundabout is immaculately planned.
While Canberra's famed brutalist department buildings maintain their presence and unquestionable authority in the landscape, the nation's capital is currently riding a new wave of inspired buildings, encouraging engagement through updated pockets of the city.
The first view of Canberra for those who arrive at the airport is the exceptional Canberra Vibe Hotel. Designed by Bates Smart, the curved building is a gleaming glass structure at the entrance to the airport.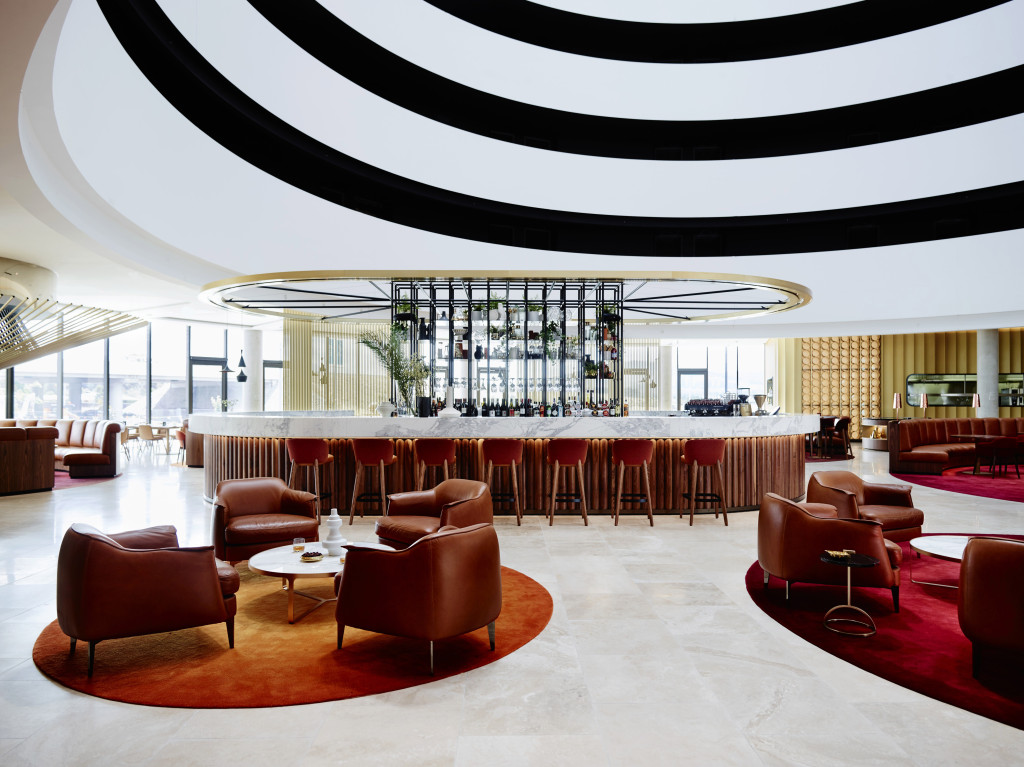 Bates Smart sought to establish a luxe opulence within the hotel, taking inspiration from the glamorised golden age of travel in the 1950s and 60s. Clad in gold paneling and featuring metallic details throughout, the ground floor foyer exudes laid-back lounge style elegance. Something about the particular mix of futuristic minimalism and cocktail glamour strongly emulates a set from a James Bond film. This is perhaps a fanciful comparison, but there are clear similarities in their modish aesthetic, and a spy would certainly be well placed in Australia's political hub.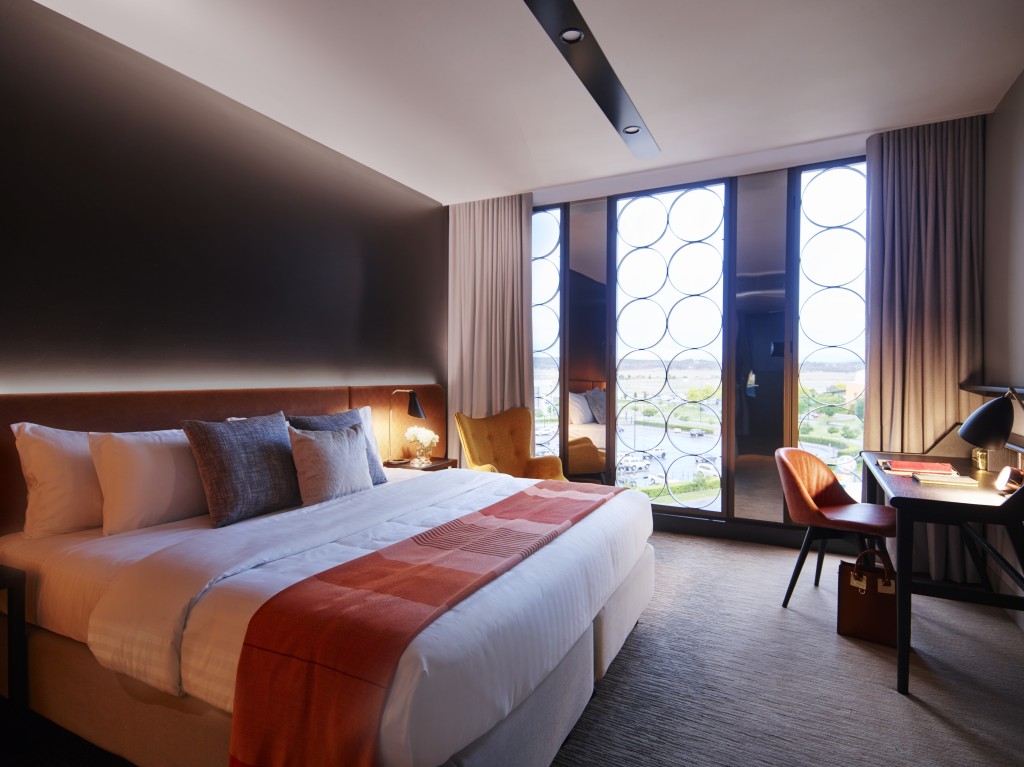 The retro element comes through in the repetition of a circle motif, a deliberate nod to the circular roundabouts so integral to Burley Griffin's layout of Canberra. The very structure of the building centres on a circular atrium, running the 7-storey height of the hotel. Hallways connecting hotel rooms project upwards from the foyer in a series of rings, with white interior balconies contrasting against the black painted corridor walls.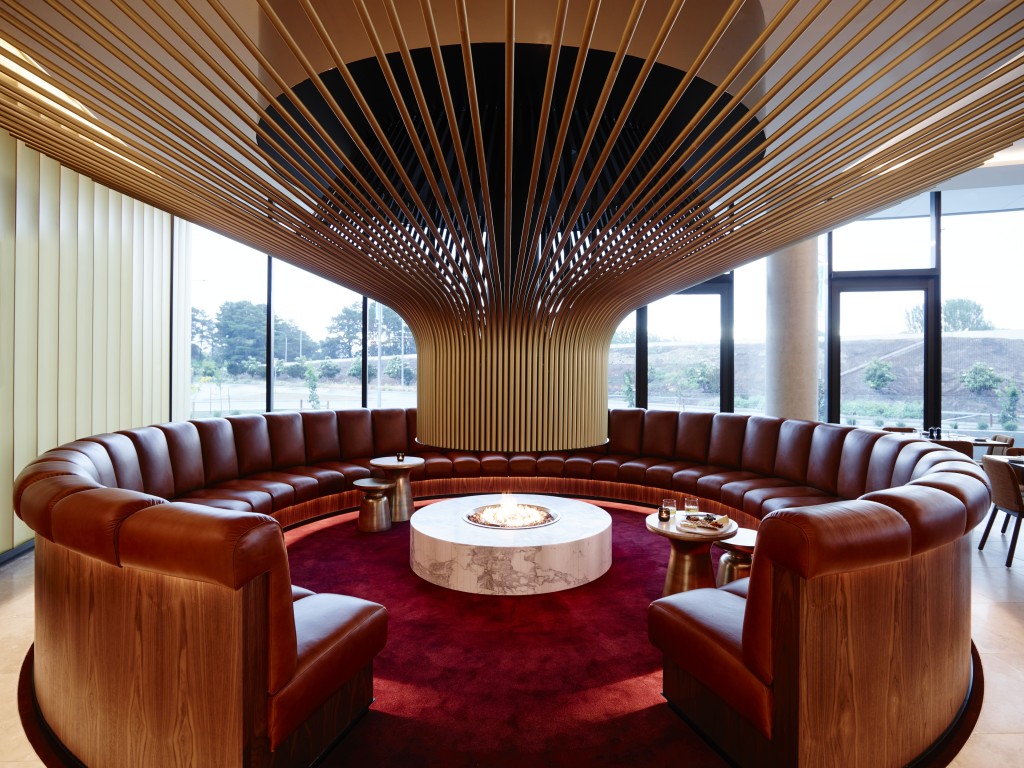 Circles also dictate the hotel's spatial plan on the ground floor; banquette seating is arranged in large rounds, a statement gold and white marble fireplace offers a nook for patrons to congregate around in the lobby. What is striking at the Vibe Canberra is the quality of the finishes – thick, buttery leather upholstery on seats and solid timber batons at the bar give off an air of lavishness that cheap vinyl and veneer simply can't replicate.
Overall, the Vibe Hotel Canberra is a standout exemplar of an airport hotel, a genre of accommodation often woefully lacking in imagination or design prowess. It is sure to become a convenient stop for visiting dignitaries, and will serve as an indulgent first impression of our nation's capital.