Global workplace specialist Unispace has appointed a new CEO and Chief Revenue Officer (CRO) to grapple with the short and long-term impacts of COVID-19 on office fit-outs, commercial tenancies and real estate portfolios.

Steven Quick, former CEO of Global Occupier Services at Cushman & Wakefield and previously Executive Managing Director at CBRE, stepped into the Global CEO role earlier this month.
Michael Casolo will take-up the CRO position from 14 September. Casolo, who originally trained as an architect, was previously Global President, Client Solutions at Cushman & Wakefield, an International Director with JLL for 10 years, and most recently Vice President and Head of Workplace, Design & Construction for hedge fund giant Bridgewater Associates and its partner Genpact.
Quick will be based in Chicago while Casolo will operate from New York.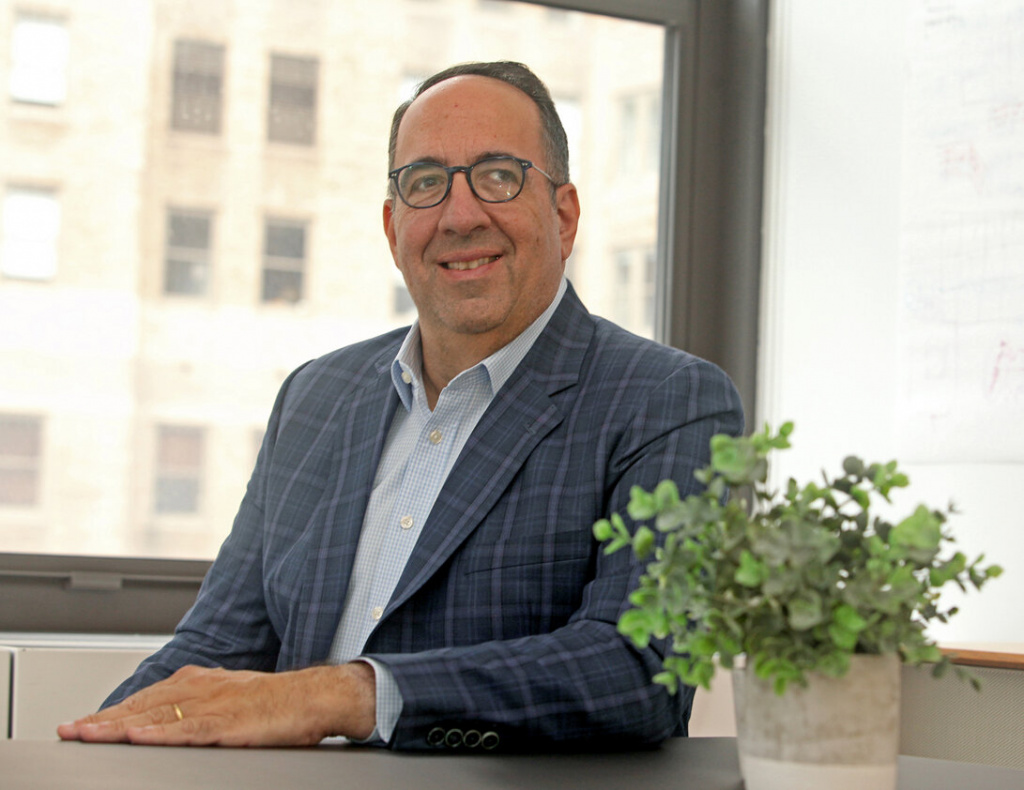 Unispace founders and former joint CEOs Gareth and Charles Hales have moved into advisory board roles and will retain an intimate connection to the business. Gareth Hales said the decision to appoint new global leaders was in line with a long-term strategy to ensure Unispace's ongoing success.
"We have a responsibility to Unispace, our clients and our people to set in place plans that will position the business for growth beyond the challenging times the market has found itself in. A decade into the Unispace journey, having built a strong and resilient business, it's the right time for us to hand over the reins so we can focus on five- to 10-year strategic initiatives, such as mergers and acquisitions, and exploring new service offerings and geographies," says Hales.
"With Steven at the helm, and Michael driving business development, we're confident we'll be able to accelerate our ambitious plans and set the business up for the next 10 years of success."
Steven Quick said the time was now to harness Unispace's expertise to guide companies through the current COVID-19 fog and help them understand and adapt to longer-term workforce needs and resulting workplace requirements.
"One of the effects of the pandemic is that it's essentially condensed the next decade of commercial real estate evolution into a matter of months. The industry has imploded and the time for incremental space transformation has passed – now we need to stop chasing COVID's tail and take the lead," says Quick.
"Coronavirus has changed the way we work, there's no doubt about that, but Unispace is at the forefront of that change. The past 10 years have culminated in Unispace being in the best possible position to help businesses move beyond near-term 'triage' thinking, which has necessarily centred on health and safety needs.
"Whether businesses expect to downsize or grow, they will all need to address medium- and longer-term considerations such as how their future workplaces can continue to foster performance and productivity and to attract and retain talent, as well as all those other important psychological functions of an office environment."
Unispace anticipates that approximately 20-30 per cent less office space would be needed by many occupiers when the worst of the pandemic is over, leaving companies to face tough decisions.
"But people are tribal by nature and beyond the current pandemic, there will in fact be a stronger emphasis on the office as a gathering place and a greater recognition of the intrinsic emotional benefits of face-to-face connectivity. We envision a future where the workplace will focus on innovation, collaboration, community and culture-building," says Quick.
Michael Casolo said Unispace's "unconventional" integrated model put it in a unique position to advise companies weighing up the pros and cons of extending or contracting leases, embarking on major refurbishments, or investing in real estate portfolios.
"These types of commercial decisions will become even more pertinent as we enter a post-coronavirus era. What companies need right now more than ever is strategic advice they can trust – an evidence-based, end-to-end approach, which is where Unispace stands out," says Casolo.
Casolo says one of his first priorities will be to increase penetration in global markets.
"Some of Unispace's largest enterprise clients are headquartered in the US and I will be looking to work with clients here and in other markets as their corporate partner, not just service provider, to deliver bespoke solutions at different stages in their business journey."

Born out of the GFC 10 years ago, Unispace was established in Sydney, Australia, with a mission to revolutionise the workplace delivery model through an integrated approach to strategy, design and construction. Today, Unispace operates out of 46 studios globally and has completed more than 5,500 workplace projects for clients including Boston Scientific, Woodside, Coca-Cola Amatil, Deliveroo, ANZ, Bupa and Optus.
Listen to Steven Quick talk about Unispace's new era here.
At the beginning of the coronavirus pandemic, Unispace released their prediction for post-pandemic office design. The Propeller Model is 'hub and close-to-home' hybrid office design system.
Lead photo: Unispace CEO Steven Quick.