There is something enigmatic about MORQ. Elisa Scarton catches up with the Perth and Rome-based practice to talk place, methodology and the eternal quest to stay relevant in an ever-changing industry.
I discovered its project ЯĒ purely by chance. Freefalling through design websites in a sensory overloaded sea of interiors brimming with colours and objects and stuff, I stopped at this shelter by the waters of the Ionian in Calabria, southern Italy.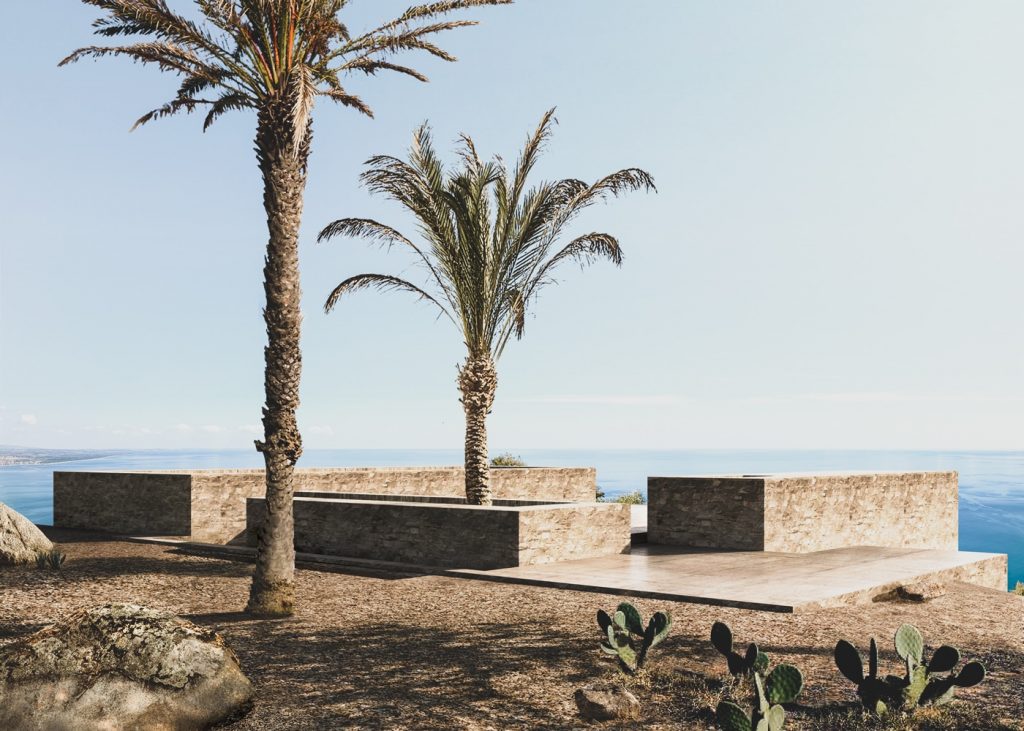 Its stonecast concreted walls bathed in cocciopesto (timber, stone and water) spoke of my own time in my mother's birthplace. The pared back, time-washed interiors thrown open to the sunburnt scenery. The blurred line between inside and out.
Nine small photos and a two-sentence description that whispered of something extraordinary in a landscape plagued by crumbling, forgotten farmhouses and grotesque mansions.
ЯĒ wasn't then and isn't, at the time of writing, finished, but it provoked an almost year-long quest to pin down its creators, Matteo Monteduro, Emiliano Roia and Andrea Quagliola – three Roman-born architects who divide their time and their practice between Italy and Western Australia.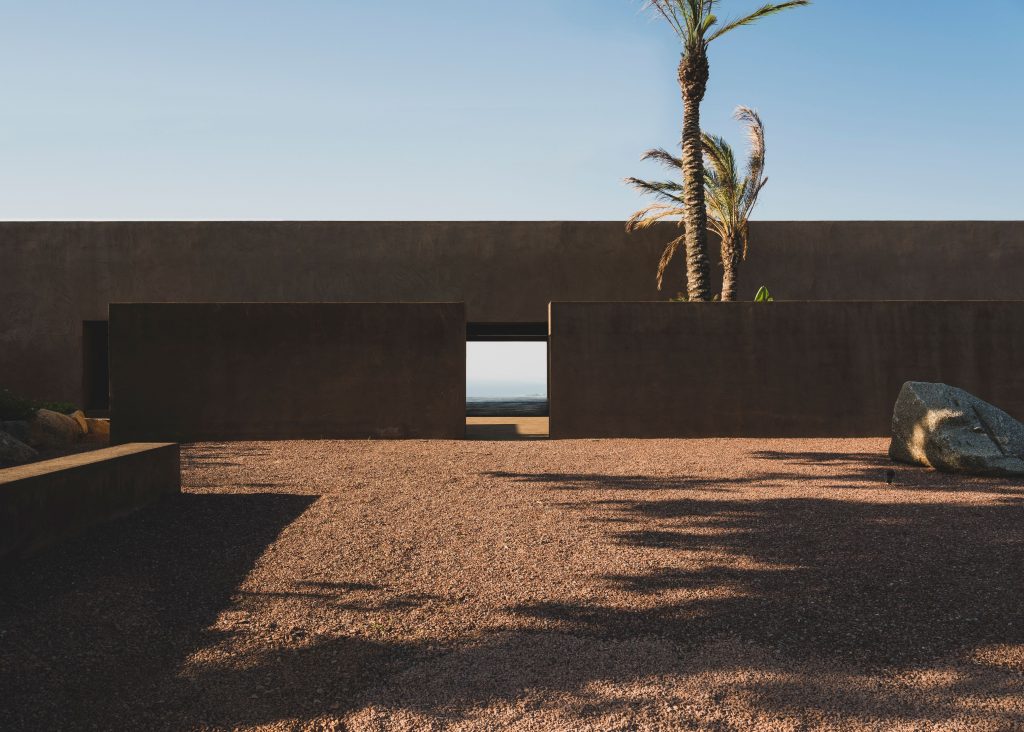 The trio are a unit in all things, from design to discussions with pestering and precocious press, so when I finally managed to convince them to speak to me, it was under the condition they would be quoted as a unit.
MORQ is an amalgam of the founding directors' surnames. The trio was born, raised and educated in Rome, where they all studied architecture at Sapienza University.
"MORQ, somewhat retrospectively, was born out of our desire for personal and professional growth through sharing and confrontation," they explain.
"Confronto in Italian translates more as a process of comparison and discussion around different possible approaches to the one issue.
"By that we mean we launched into those first projects simply as a personal collaboration based on our friendship, but we have realised, with time, that the foundation of our practice is in fact how each of us challenges and completes the others."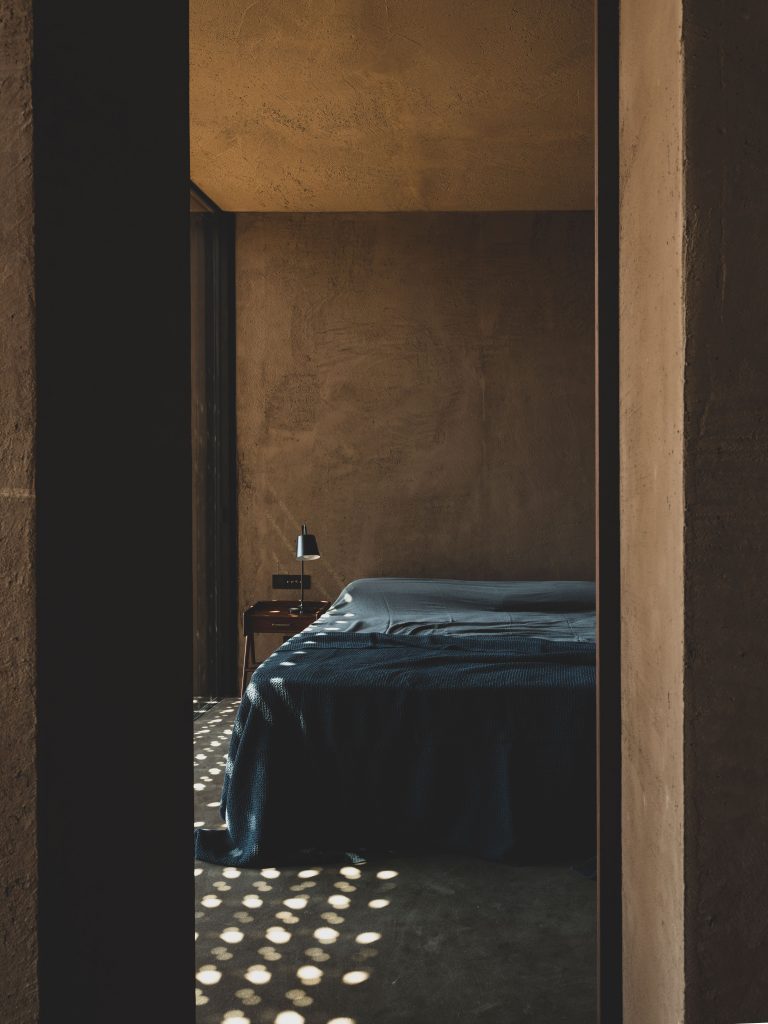 From their roots in Rome, the three directors followed different paths before converging. Monteduro worked with Adriani D'Ardia and is now based in Rome. Roia and Quagliola went to Nemesi Studio before picking up associate professor roles at the University of Western Australia.
Roia now divides his time between the continents, while Quagliola has been based in Perth since 2003.
"The best way to describe MORQ is 'one studio with two offices'," explains the trio.
"Our staff members work together on projects irrespective of whether they work from Rome or Perth. This is important as it binds us together and builds on the idea of furthering design through sharing," they add.
"Australia began as a personal exploration with an outlook as a potential ground for free-standing projects of relatively small scale, which are one of our areas of interest, and are very difficult to come by in Italy.
"The move here is a perfect example of how individual interests and a desire for new challenges intersect and inform our shared professional trajectory."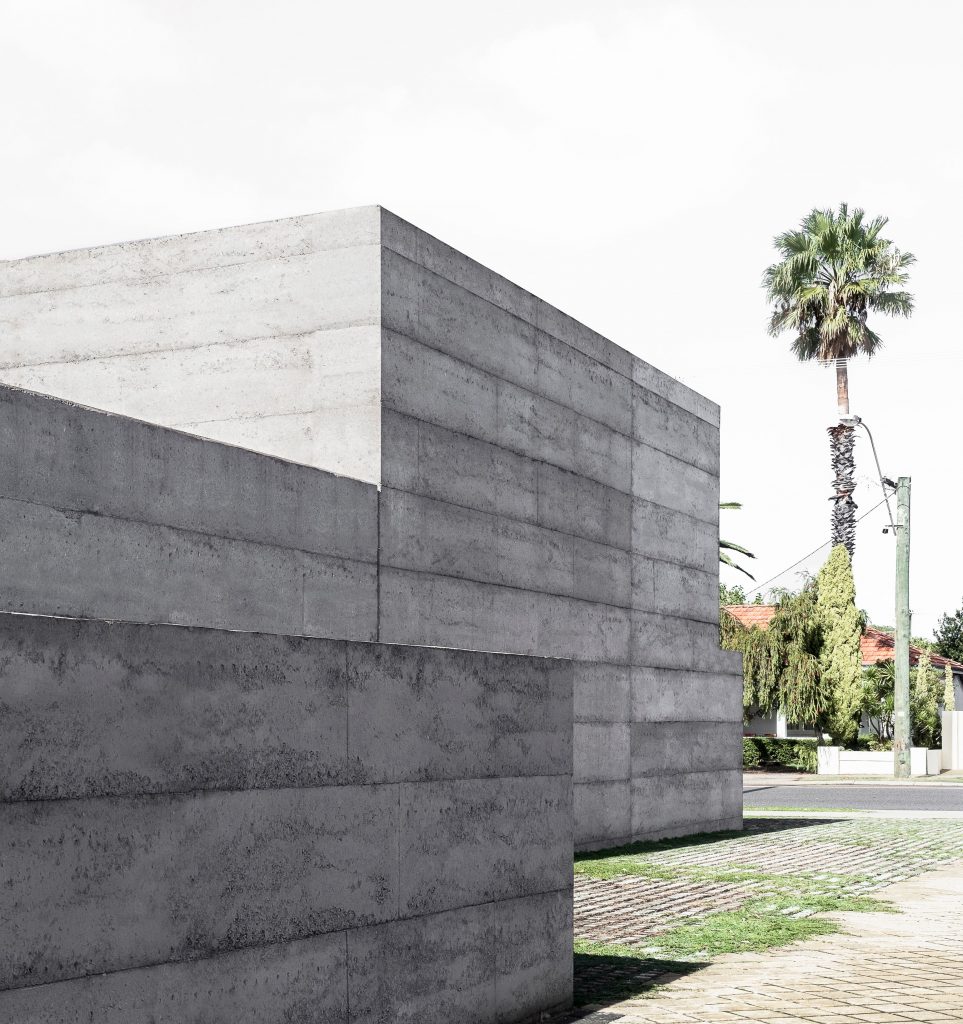 Since coming Down Under, MORQ has designed homes, interiors, café fitouts and retail spaces across the country, most recently picking up the AIA's 2019 Marshall Clifton Award for Residential Architecture for Cloister house – a enclosed sanctuary on a busy Perth street.
Cloister house is a perfect morsel of what MORQ is pursuing in Australia. It's a quiet, inward-facing respite immersed in a handful of raw materials that draw the landscape into every corner, firmly placing the emphasis on the space and the inhabitants' lives within.
"We start from what exists: place and program," MORQ explains. "We analyse these aspects from an objective and subjective point of view with the aim of acknowledging values, limits and relationships that later will inform our propositions.
"Once we clarify these aspects, we proceed in what sounds like a linear path, but is more an iterative methodology. The outcome, however, aims to be linear and clear, and, hopefully, beautiful. If not, we start again."
This hyperawareness of what is and what is meant to be, and this reluctance to disconnect a particular landscape from the qualities of its natural materials, is firmly tied to MORQ's homeland.
"The architecture of the Mediterranean is a strong influence with its subdued monumentality and integration with the landscape," says the practice.
"And Rome. The way you experience the urban fabric. The way you move across different surfaces, alert and aware of your presence in the space, and the one of others. The way the streets frame the sky and how its network of alleys lets you explore and discover without having to follow a predetermined route. Rome is always present in our work."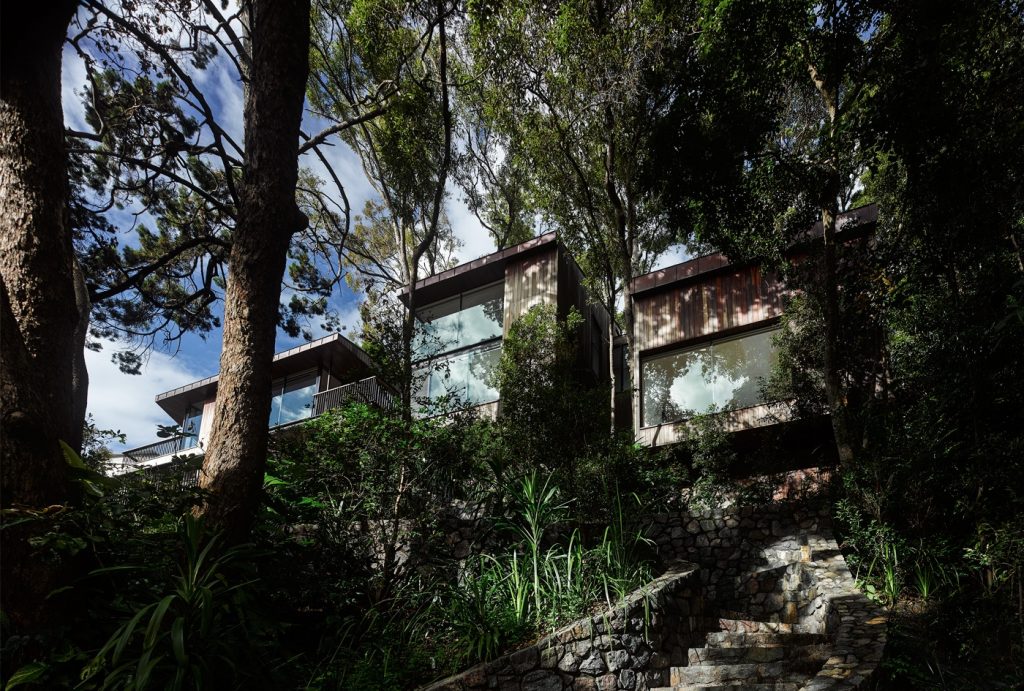 In House in Noosa, another of MORQ's best known projects, independent interior spaces flow behind a skin of ironbark timber, between pavilions, terraces and outdoor spaces that draw its inhabitants into the trees and the landscape.
In Boranup house, an outer layer of black-painted fibre cement protects its inner parts from the high-bushfire risk surroundings like "a turtle shielding itself from danger". It begs the question: how can we build in the landscape and where do we find a balance between architecture and preservation – of self and the environment?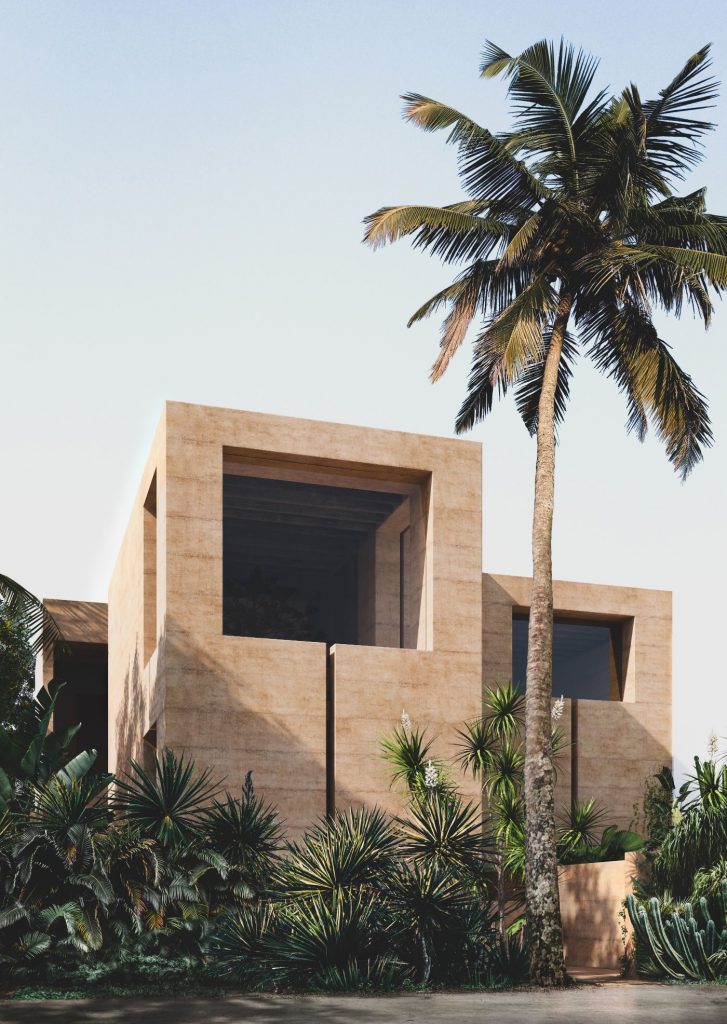 It's a question that vexes MORQ.
"The real challenge for architects today is not to be redundant, and the key question that follows is: how can we not be redundant? Being aware of the issue is the first part of the answer, as for the second part, we all have to work out it individually.
"Do you really need an architect? If so, why? In our opinion, this answer can't rely on technical skills alone, and should be centred on aspects that go beyond the pragmatics."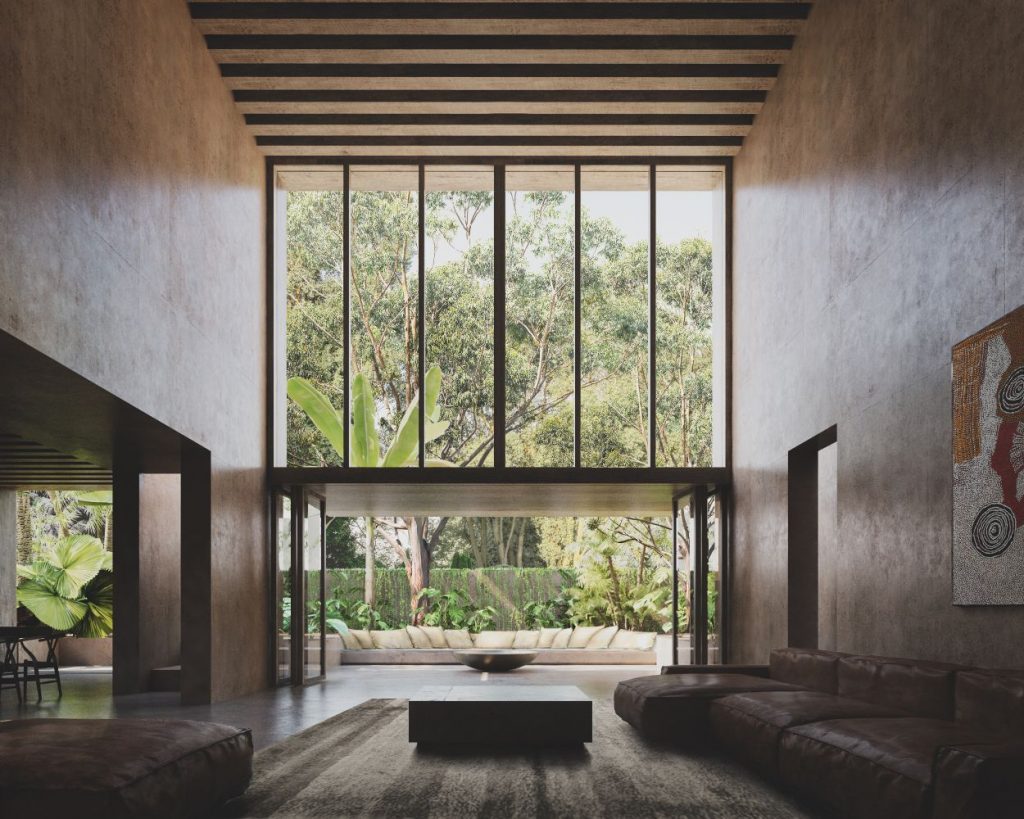 For Monteduro, Roia and Quagliola avoiding redundancy comes in the form of teaching and research, supporting housing projects through design studios and case studies, collaborating with architects and craftsmen with different backgrounds and skills, and making meaningful contributions to the built landscape on both continents.
"We don't particular like the term 'industry'. It has an economical/technical connotation, which we don't feel describes architecture well. Unfortunately, this is the way architecture is often referred to in Australia," they say.
"We prefer the term 'discipline' (disciplina in Italian), which encompasses aspects of culture, art and society. This explains why we feel it is important as architects to make a broader contribution, not only through buildings and projects, but also through advocacy and, in our case, teaching.
"As architects, we should be able to suggest ways of living, inhabitation, relationships. More than anything, we should offer possibilities. Possibilities that other professionals don't think of."
Lead photo: MORQ directors Matteo Monteduro, Emiliano Roia and Andrea Quagliola. Photography: Giulio Aristide and MORQ.
This article originally appeared in inside magazine, which is on newsstands and available online now!
ADR recently discussed the future of architecture and the need for its practitioners to create timeless buildings with Sydney-based architect Koichi Takada.