Technē Architecture + Interior Design has launched the Technē Artist-in-residence Program and is inviting submissions from upcoming artists and product designers to collaborate in its studio for 2020.
Not the usual office, the Technē studio contains a workshop designed to let the team get creative away from their desks. It's this space that they are now opening to selected artists free of charge.
The practice, designers of projects including Brunetti Flinders Lane, Garden State Hotel and more recently The Espy, will be allowing artists to use its studio's workshop for a four-month period.
"We wanted to activate our workshop and nurture our commitment to craft so have devised an artist-in-residence concept that fulfils both of these functions," says Technē director Nick Travers.
"Simultaneously, we are able to offer local artists a space that enhances their ability to work while giving them the opportunity to collaborate and produce something unique with our team. We are looking forward to working with artists that align with our company ethos and hope the program is a catalyst for other collaborations in the industry."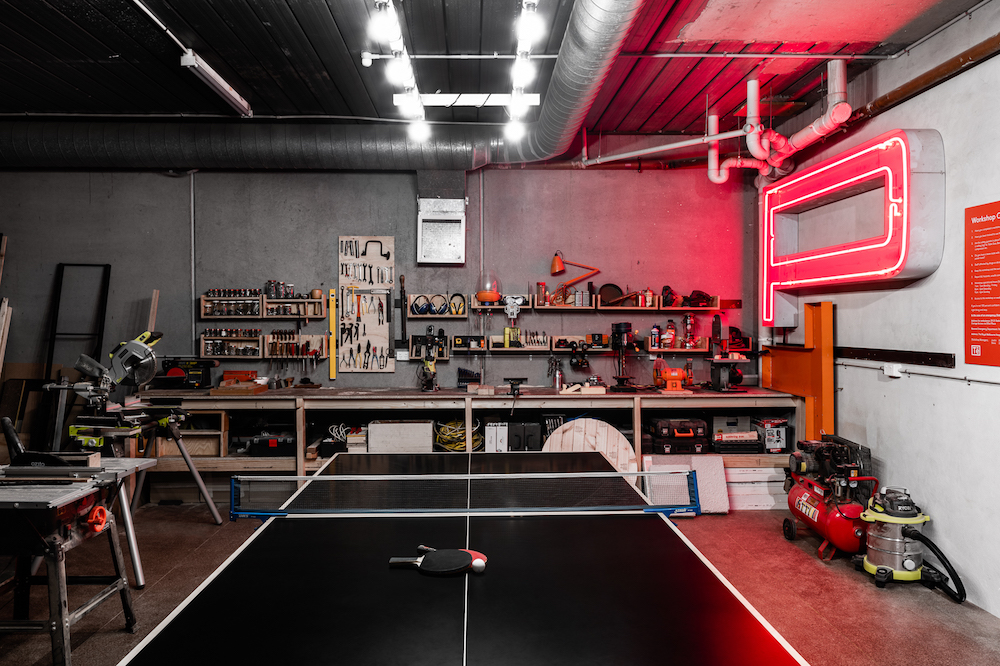 Technē is using the program to expand on previous successful collaborations with Grazia and Co and Tuckbox, this time by working with the artist daily in their studio.
Sarah Tracton has been announced as the first artist and is designing and making new lighting products alongside Technē. Tracton is both an artist and designer, holding a Bachelor of Fine Arts from the National Art School, Sydney.
Her technique involves the use of porcelain slabs and hand-drawn designs to create bespoke objects. "This residency is an unparalleled opportunity to professionalise my practice in creating work for unexpected, surprising spaces," she says.
"I have always found the architectural process a mystery and it's fascinating watching the pipeline unfold before my eyes and being part of that live timeline."
Tracton is profoundly deaf, having two cochlear implant surgeries over the past few years, and it is an inspiration behind her vibrant and colourful lighting designs. A collection of lighting products produced by Tracton and Technē will be completed in the coming months.
Submissions for the 2020 Technē Artist-in-residence Program are now open. To apply and for more information, please email info@techne.com.au