Technē Architecture + Interior Design's latest work with hospitality group Sand Hill Road brings to light the history and story behind St Kilda venue the Hotel Esplanade, known affectionately as The Espy.
Since it was built in 1878, The Espy has lived through many incarnations: it's been a jazz-era ballroom and was a rock and roll mainstay from the 1990s until 2015 when it closed for renovation.
Technē's design plays on this by highlighting the different eras across 12 bars, two restaurants and numerous smaller spaces. The reinvigorated venue has a total area of 3,000 square metres and can accommodate 1,780 patrons.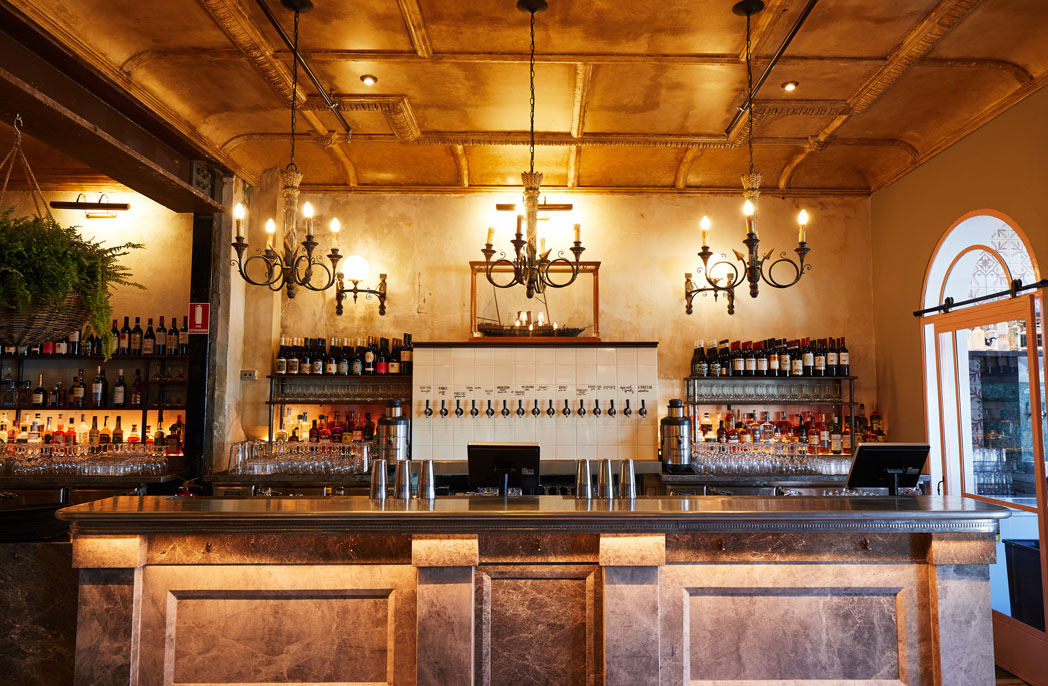 "There is no other hotel or food and beverage project in the city that is as big and complex as The Espy," says Technē director Justin Northrop. "Working with a building with such an interesting history has extended our entire working process," says Northrop.
"The design is unique because it focuses entirely on historical layering. Different eras and styles call to each other across the spaces – making for an eclectic customer exploration – and this is united throughout by exposing the good bones of the original building."
Music and performance are emphasised across the venue and three different spaces can accommodate performances that range in scale from intimate jazz or stand-up comedy to rock bands in the Gershwin Room.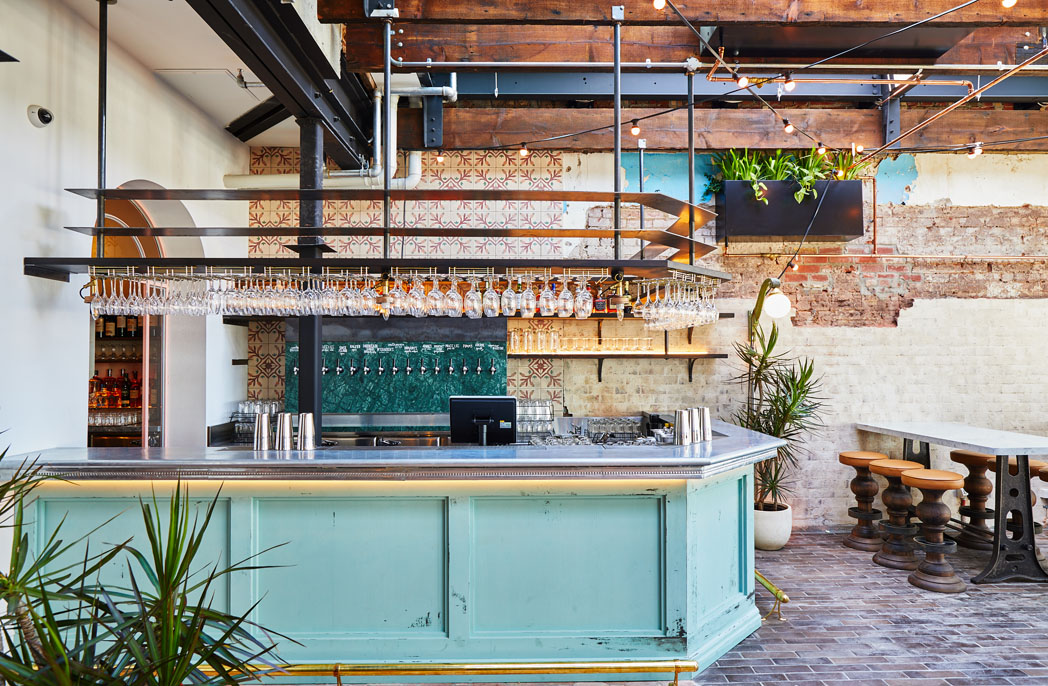 "People have a real connection to the Gershwin Room, says director Nick Travers. "We've refreshed the bar but wanted to make sure the whole space still feels recognisable."
Throughout the building, vintage rock posters drawn from thousands discovered in the venue's archives further emphasise this part of the venue's musical heritage.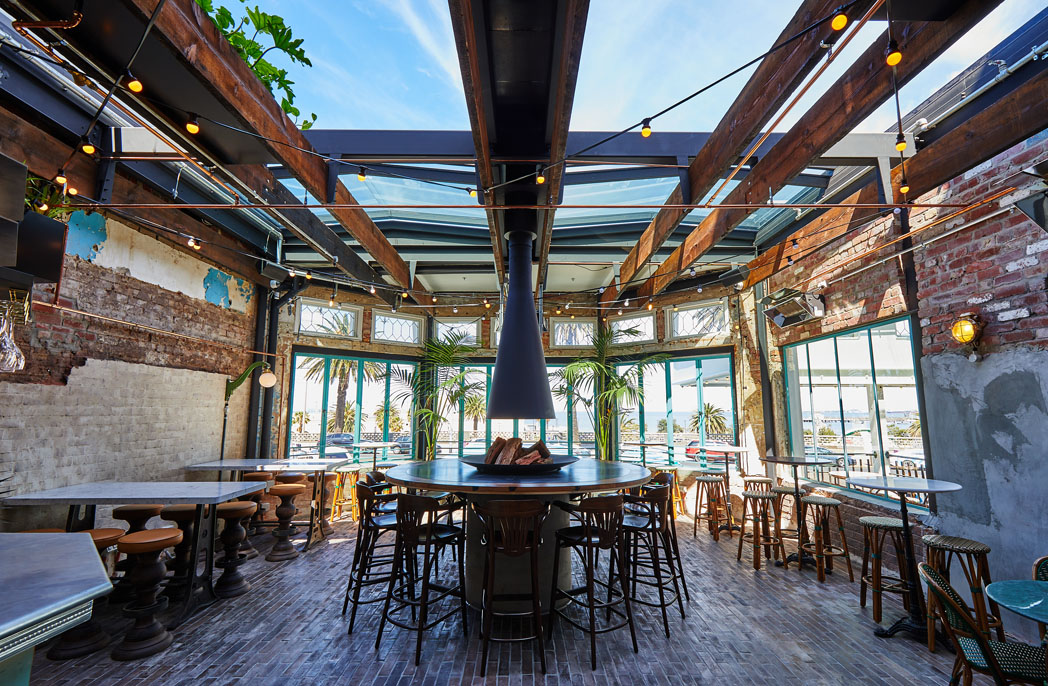 "Our design concentrates on the building's heritage and does not aim for a contemporary makeover," Travers adds. "We hope it will be hard to tell which sections are original details and which things have been recreated. This approach is new for us and also it's also largely new in Melbourne; it's more familiar in Europe where this architectural tradition is much older."
On the ground floor, the foyer's arch windows offer views into the Main Bar and through to a cellar door-inspired dining area with wine barrels filling the walls, and kitchen beyond, while the former Espy kitchen becomes a public bar with traditional curved oak detailing.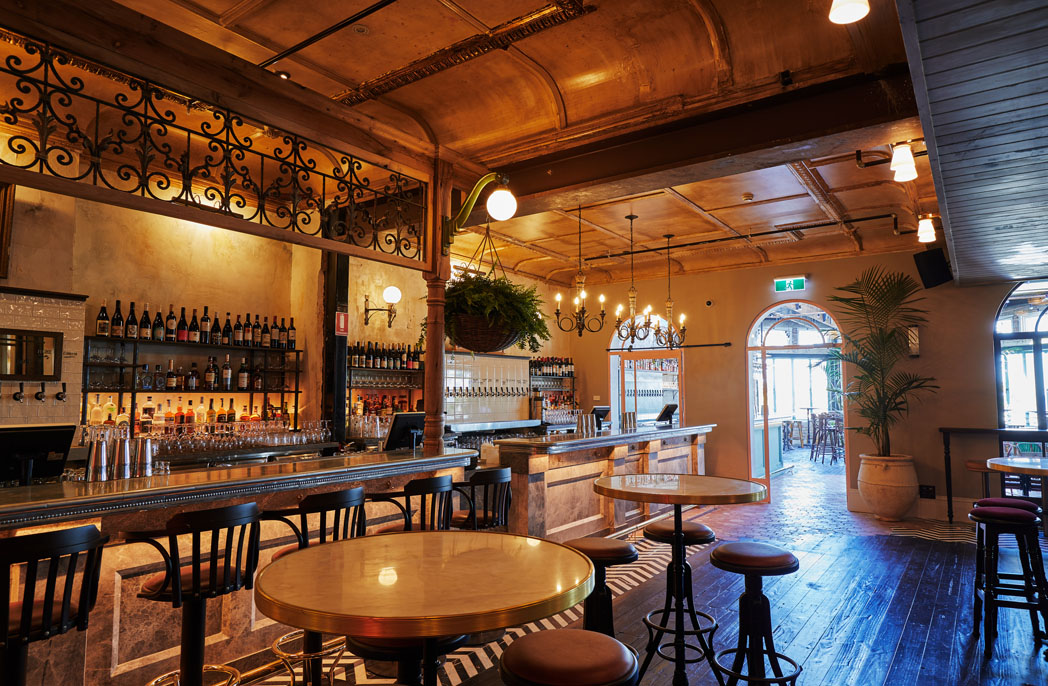 The first floor is dedicated to a Cantonese restaurant called Mya Tiger that takes inspiration from the famous Raffles Hotel in Singapore.
The second floor is imagined as a Victorian parlour with small rooms and small bars filled with curios and little artworks. There is also a library and a salon. The inspiration for this floor came from the legacy of Alfred Felton, an Australian entrepreneur, art collector and philanthropist who once called The Espy home.
Other areas include a small mezzanine-level function room and the 1950s inspired Studio Bar on the ground floor, a space that patrons can book to record podcasts. This has what Northrop calls "a slightly more modern character" than some of the venue's other restored spaces, with diner-style booths and '50s-style wood panelling.
Read about Technē Architecture + Interior Design's relationship with Sand Hill Road that spans more than 10 years.