Above image: One Central Park. Design architect: Ateliers Jean Nouvel. Collaborating architect: PTW Architects. Image © Murray Fredericks
This year's title of 'Best Tall Building Worldwide' has been awarded to One Central Park, in Sydney, Australia. The award, presented by the Council on Tall Buildings and Urban Habitat (CTBUH), was chosen after a year long selection process across 88 entries in four regions. Senior representatives of each of these four winners presented at the CTBUH Awards Symposium on 6 November at the Illinois Institute of Technology,Chicago, and the winner was announced at the Awards Dinner following the Symposium.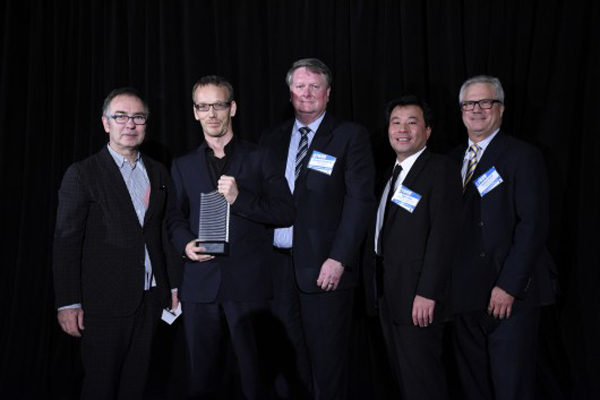 One Central Park by Ateliers Jean Nouvel, utilises sustainable technology in unusual ways for a tall building. Its design is unique among buildings in its category for the ways in which it makes sustainable technology immediately visible and identifiable. "If we do all these sustainable things and no one can see them, do they really exist? The choices we make for a sustainable future cannot be made in the future. They must be made today," said Bertram Beissel, Partner, Ateliers Jean Nouvel during the winning project presentation.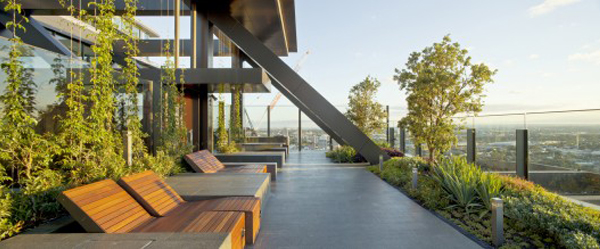 The innovative uses of natural elements throughout the building could bring about new attitudes towards designing urban spaces in a more ecologically mindful fashion.  "Seeing this project for the first time stopped me dead," said juror Antony Wood, executive director, CTBUH. "There have been major advances in the incorporation of greenery in high-rise buildings over the past few years – but nothing on the scale of this building has been attempted or achieved. One Central Park strongly points the way forward, not only for an essential naturalisation of our built environment, but for a new aesthetic for our cities – an aesthetic entirely appropriate to the environmental challenges of our age.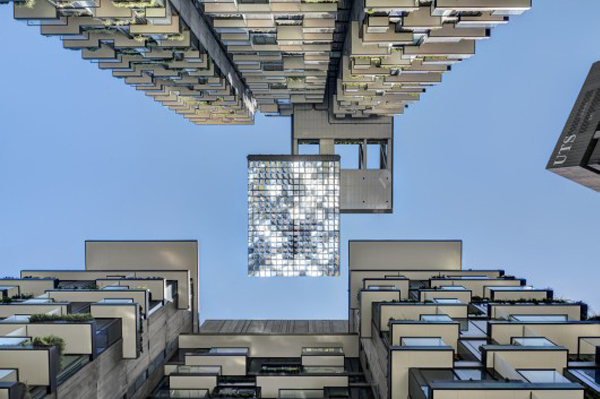 Using two innovative technologies, hydroponics and heliostats, the design immediately distinguishes itself from many other tall buildings. Vines and leafy foliage appear on each floor, giving the building a constantly changing façade of greenery. The greenery functions to shade the exterior, and saving energy required for interior cooling. Another striking element is a large cantilever that extends from the upper floors of the building and supports a heliostat, an assembly of motorised mirrors that capture and direct sunlight to specific locations. The heliostat can be controlled to direct sunlight into the building itself when heating is needed, or away from it and down onto the adjoining park when it is not. After dark the structure continues to enliven the urban space below the tower by functioning as a canvas for an LED art installation by light artist Yann Kersalé.
The CTBUH awards recognise projects for making extraordinary contributions to the advancement of tall buildings and the urban environment, and for achieving sustainability at the broadest level. Winners and finalists are featured in the annual CTBUH Awards Book. See the complete list of Regional Winners and Finalists below along with images of the corresponding projects.
Best Tall Building Worldwide: One Central Park, Sydney, Australia
Presented by Michael Goldrick, Project Management Director, Frasers Property and Bertram Beissel, Partner, Ateliers Jean Nouvel
Americas:
Winner – Edith Green-Wendell Wyatt Federal Building, Portland, USA
Presented by Leslie Shepherd, chief architect, United States General Services Administration and James Cutler, founding partner, Cutler Anderson Architects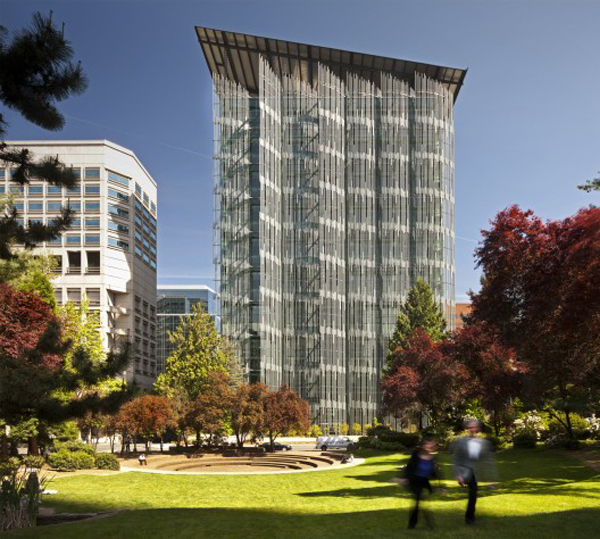 Finalist – The Point, Guayaquil, Ecuador
Finalist – United Nations Secretariat Building, New York, USA
Presented by Michael Adlerstein, assistant secretary-general and executive director, United Nations Capital Master Plan and John Gering, managing partner, HLW International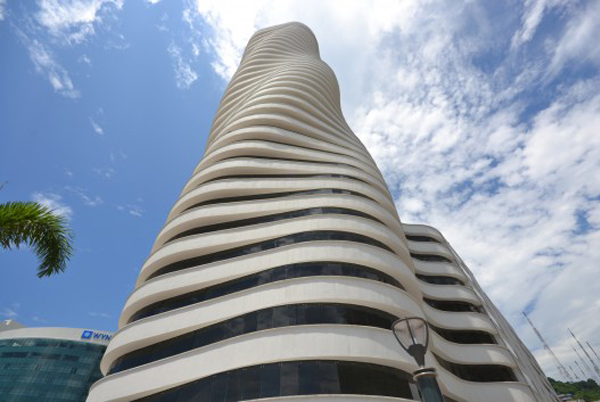 Asia & Australasia:
Winner – One Central Park, Sydney, Australia
Presented by Michael Goldrick, project management director, Frasers Property and Bertram Beissel, partner, Ateliers Jean Nouvel
Finalist – 8 Chifley, Sydney, Australia
Finalist – Abeno Harukas, Osaka, Japan
Finalist – Ardmore Residence, Singapore
Finalist – FKI Tower, Seoul, South Korea
Presented by Juan Betancur, director, Adrian Smith + Gordon Gill Architecture
Finalist – Ideo Morph 38, Bangkok, Thailand
Finalist – Sheraton Tai Lake Resort, Huzhou, China
Finalist – The Interlace, Singapore
Presented by Tiang Wah Eng, vice president, Design Management, CapitaLand and Ole Scheeren, principal, Buro Ole Scheeren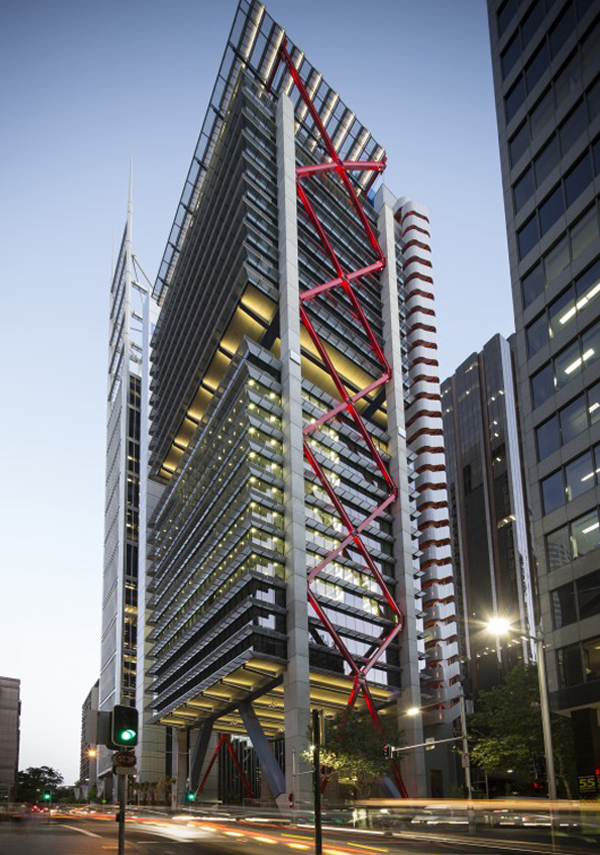 Finalist – The Jockey Club Innovation Tower, Hong Kong, China
Finalist – Wangjing SOHO, Beijing, China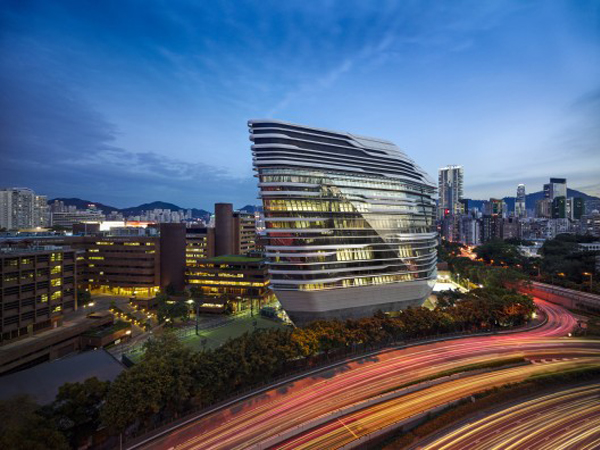 Europe:
Presented by Jos Melchers, director, MAB Development and Ellen van Loon, partner, OMA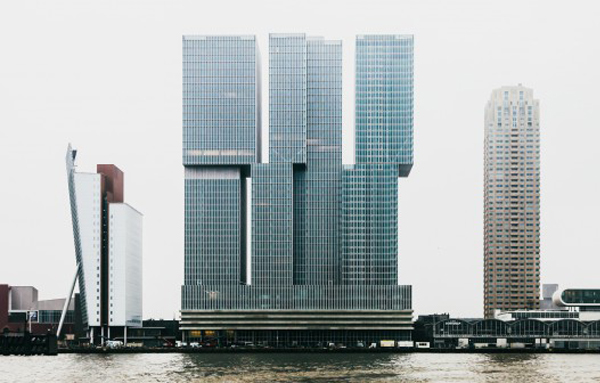 Winner – De Rotterdam, Rotterdam, Netherlands
Finalist – DC Tower, Vienna, Austria
Finalist – NEO Bankside, London, UK
Middle East and Africa:
Presented by William Baker, partner and George Efstathiou, consulting managing partner, Skidmore, Owings & Merrill
Winner – Cayan Tower, Dubai, UAE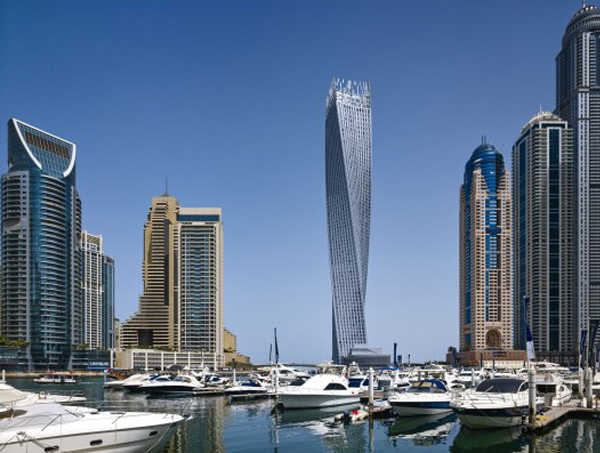 The jury:
Jeanne Gang – Studio Gang Architects: Awards Jury Chair
Sir Terry Farrell – Farrells
David Gianotten – OMA
Saskia Sassen – Columbia University
David Scott – Laing O'Rourke
Wai Ming (Thomas) Tsang – Shenzhen Ping An Financial Centre Construction and Development Ltd. Co.
Antony Wood – CTBUH
This article by Evan Rawn 'CTBUH Names One Central Park "Best Tall Building Worldwide" for 2014' originally appeared on ArchDaily, 10 Nov 2014.