Woods Bagot has designed the newly opened riverside pier as part of the Rockhampton Riverside Precinct, a project to revitalise the riverside district of the rural Queensland city.
The practice chose materials that nod to the community's historical past of gold, silver and copper mining and to signify a new age of economic and cultural growth after the damage caused by Cyclone Maria in 2015.
"Rockhampton Riverside Precinct has become a destination for everyone to visit, occupy and enjoy. The vision of restoring the energy from the gold period has been realised along with the aim to provide the people of Rockhampton with a world-class civic and recreational space," says Woods Bagot principal Mark Damant.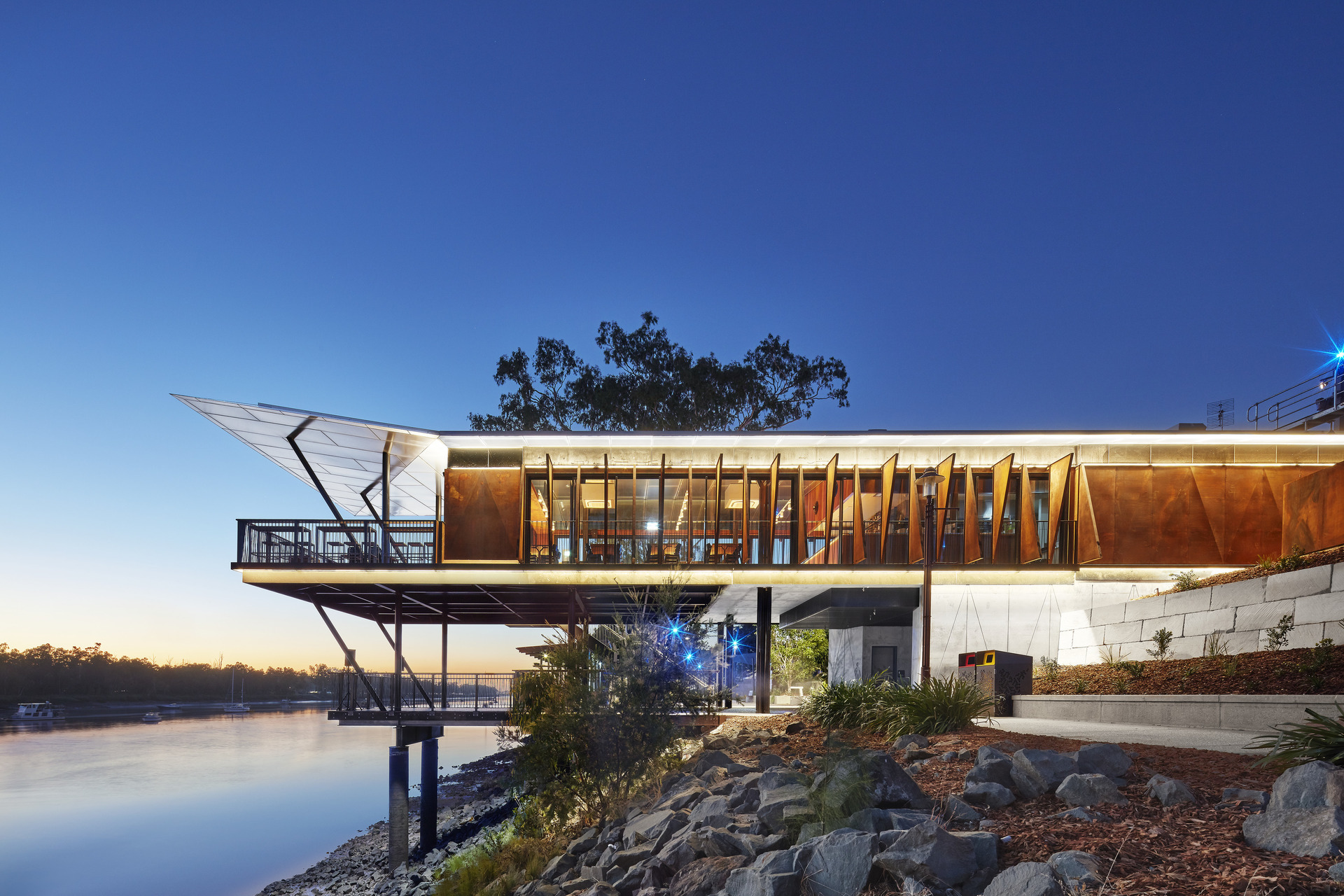 To achieve this, Woods Bagot harnessed multiple influences such as nearby sites, natural landscapes, and local industries, which find reflection in the overall design of the two-story public building. The result is a destination that hosts a public landing on the lower ground level and a modern restaurant serving fresh seafood and seasonal produce on the main concourse.
Drawing a direct relationship with the famed 'Queenslander' style of housing, the large overhanging roof provides refuge from the sun while providing sweeping views of the natural
landscape.
The open corridor and deck allow cool breezes to easily flow through, while the building's vertical lift responds to the location's subtropical climates and flood-prone coast. The prominent shape also acts as a way-finder to the site.
The building's crisp, linear shape and industrial aesthetic are borrowed from the steel Fitzroy Bridge to the north, while the eastern-lying Mount Archer's history of prosperous goldmines inspired the form of the rich, earthy colour scheme.
The natural material palette of stone, timber, metal, and glass allowed local craftsmen to assemble elements by hand using traditional methods. Polygonal, weathered metal partitions flank the building and allow for views of the 19-hectare parkland it resides in as well as warding off the sun's heat.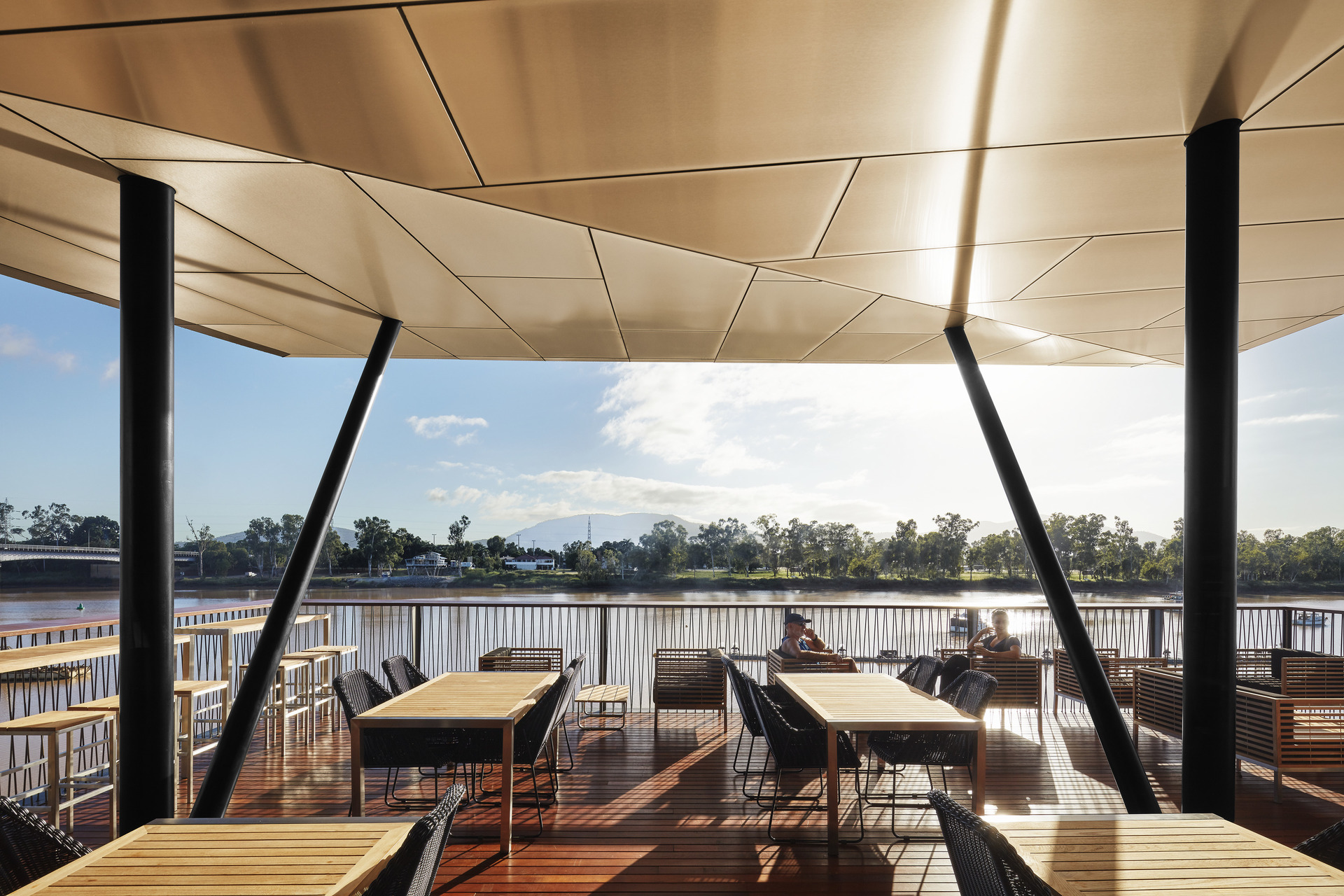 "The finished design delivers over 30,000 m2 of public space, tripling the amount of civic and open space that previously existed," says Damant. "Putting people at the centre of the design process is always where we start, and this is exactly the outcome we planned for – creating a special place for community gathering and to drive a groundswell of
local pride in the city."
Photography by Florian Groehn