Designed for a semi-retired couple and occasionally their adult children, this house has been a labour of love for the owner who built it over five years to a high level of detail.
EHDO's response to the site was met by its challenges: a sewer easement dividing the site and long elevations facing east/west. Design moves developed these constraints as advantages making the performance and liveability of the home special and unique.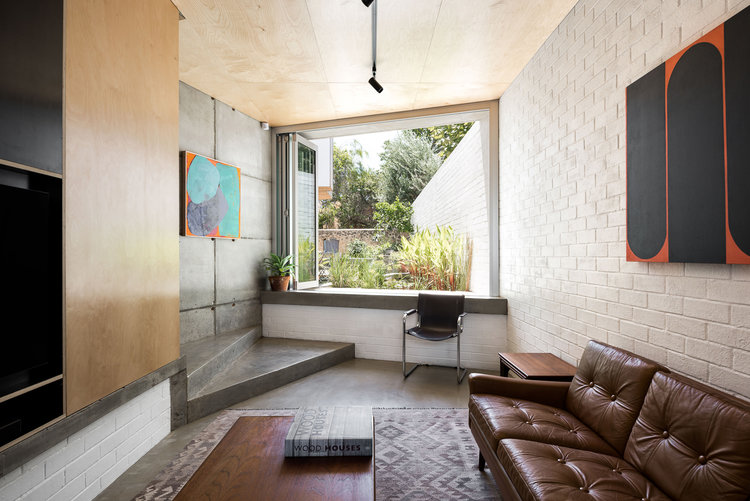 Maintaining required access to the easement, trapezoidal forms straddle this diagonal line. In-between these two volumes is a bonus link space expanding adjacent spaces, a space used to transform a contained home to a semi-public exhibition space as required.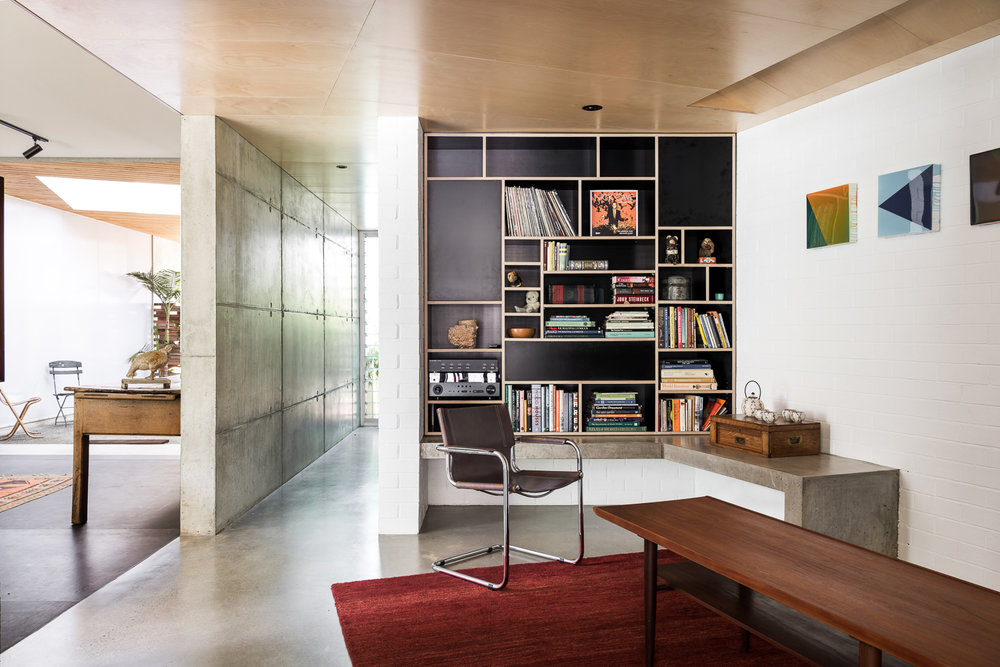 The upper-level bridges ground components. Projections of this mass shade the ground level, minimising the need for mechanical cooling.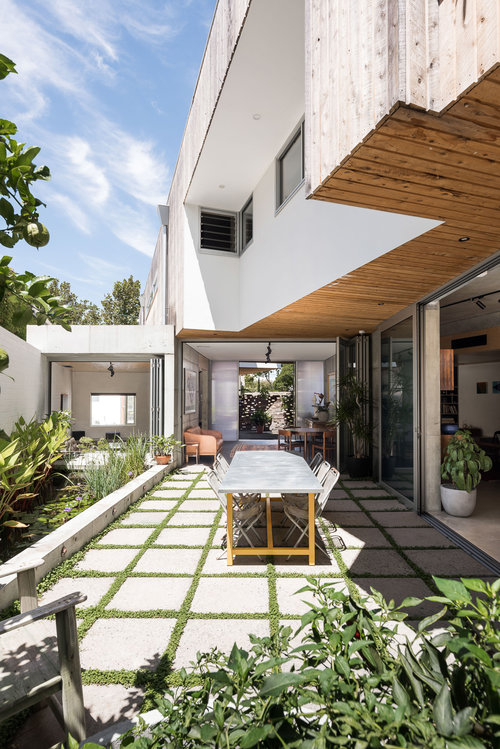 The thickness of walls and window reveals are enhanced by deep box awnings offering further protection from the summer sun and privacy from neighbours for its occupants.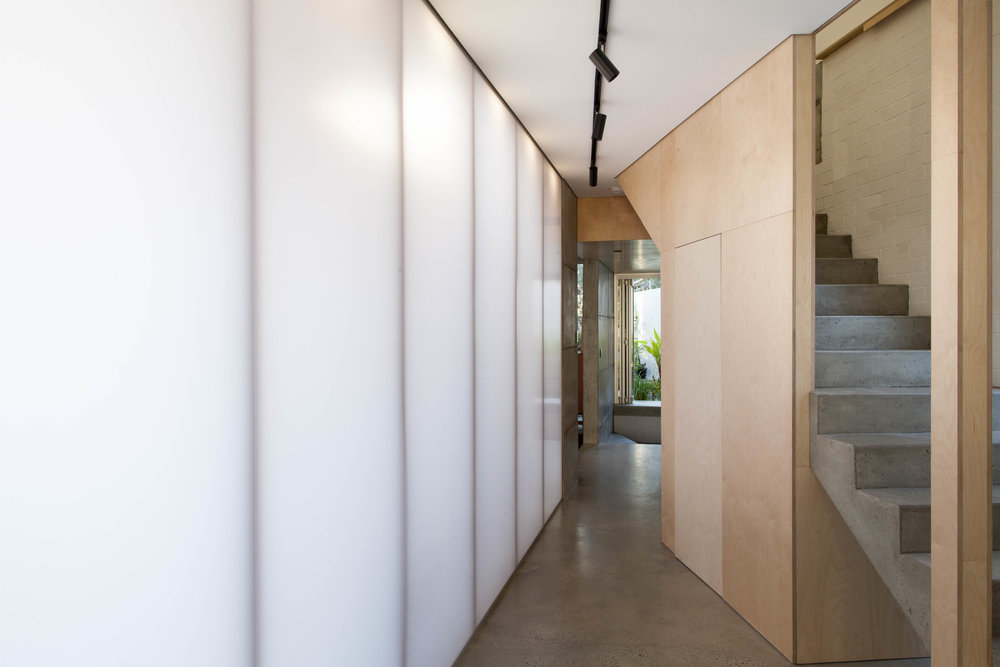 Photography by Dion Robeson and Kelsey Jovanou