Helsinki-based architecture firm VOID has designed a series of distinctive wooden houses with large glazed surfaces and spacious interiors, which aim to shake up the holiday accommodation in Lapland. 
Collaborating with Finnish timber house manufacturer Honkatalot/Polar Life Haus, VOID has created the apartments with comfort, generosity of space, and views towards the surrounding forest and sky as the central themes.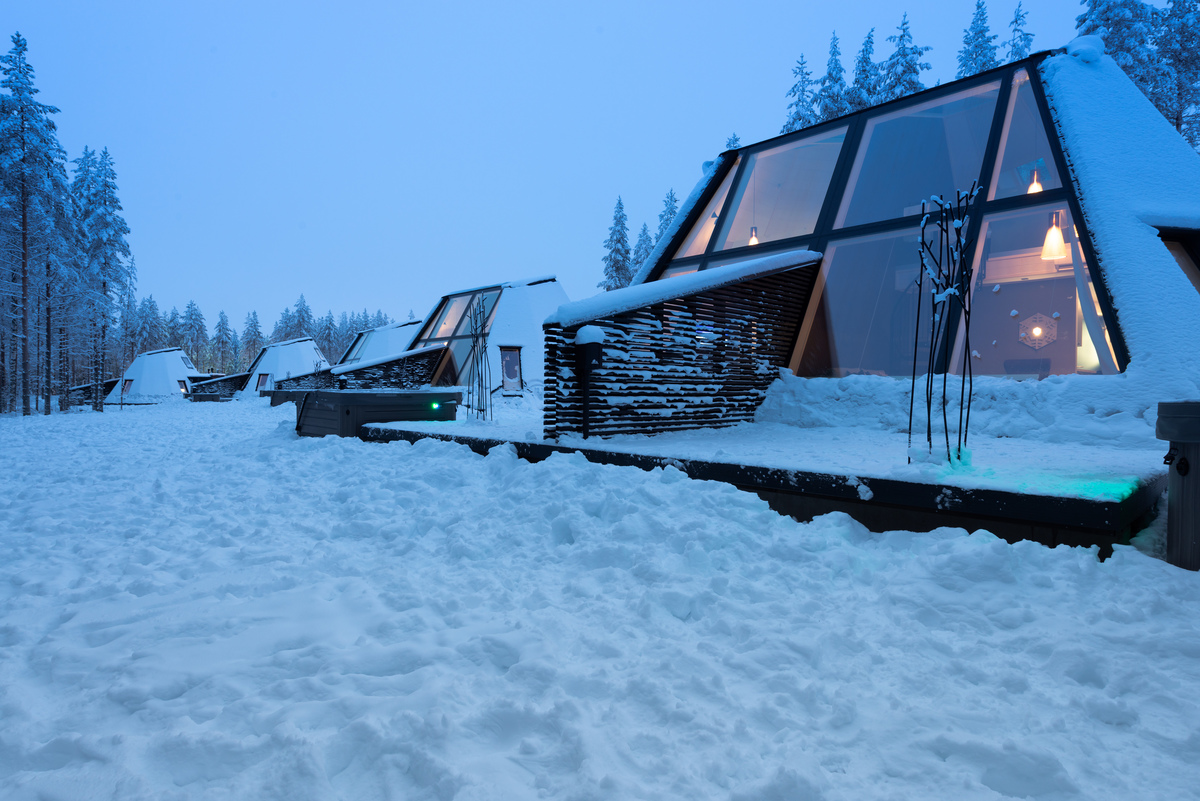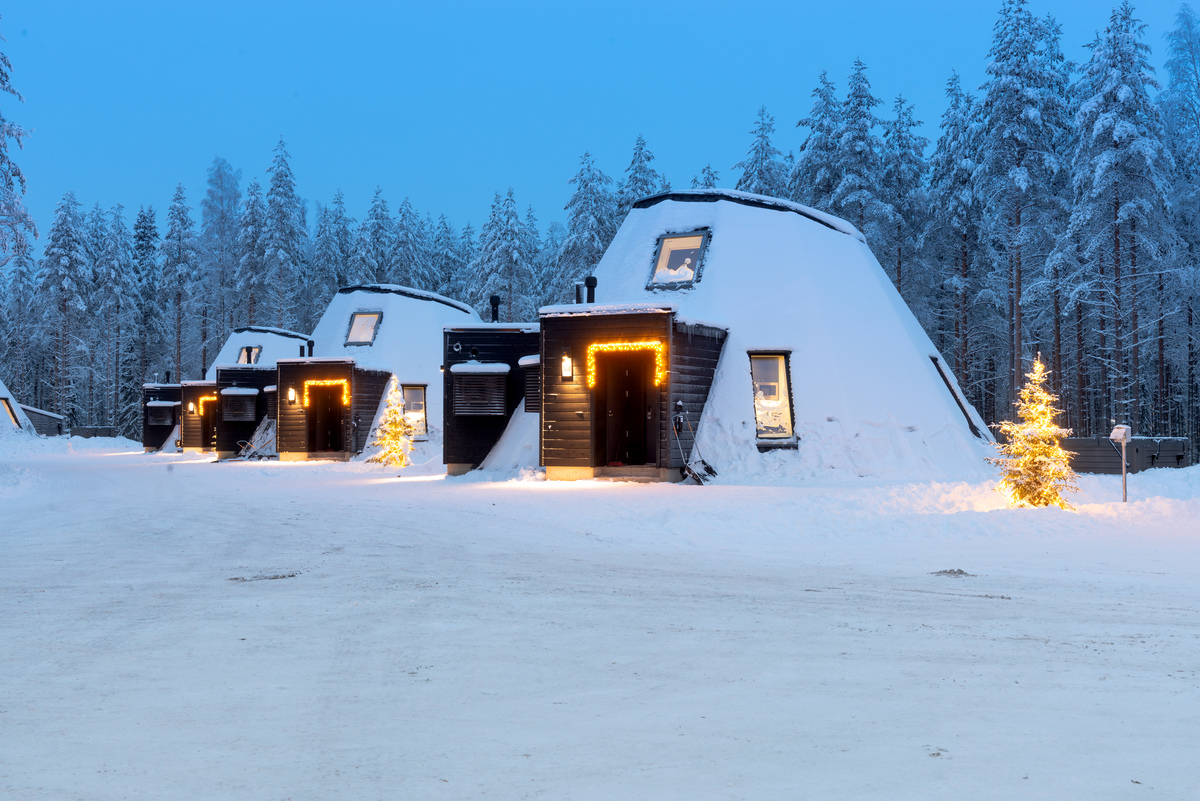 "The resort represents an evolution of the igloo-style winter holiday accommodation type," explains Paolo Caravello, architect and founder of VOID Architecture. "The space of the apartments develops vertically along a fully glazed facade and towards the roof, made entirely of glass.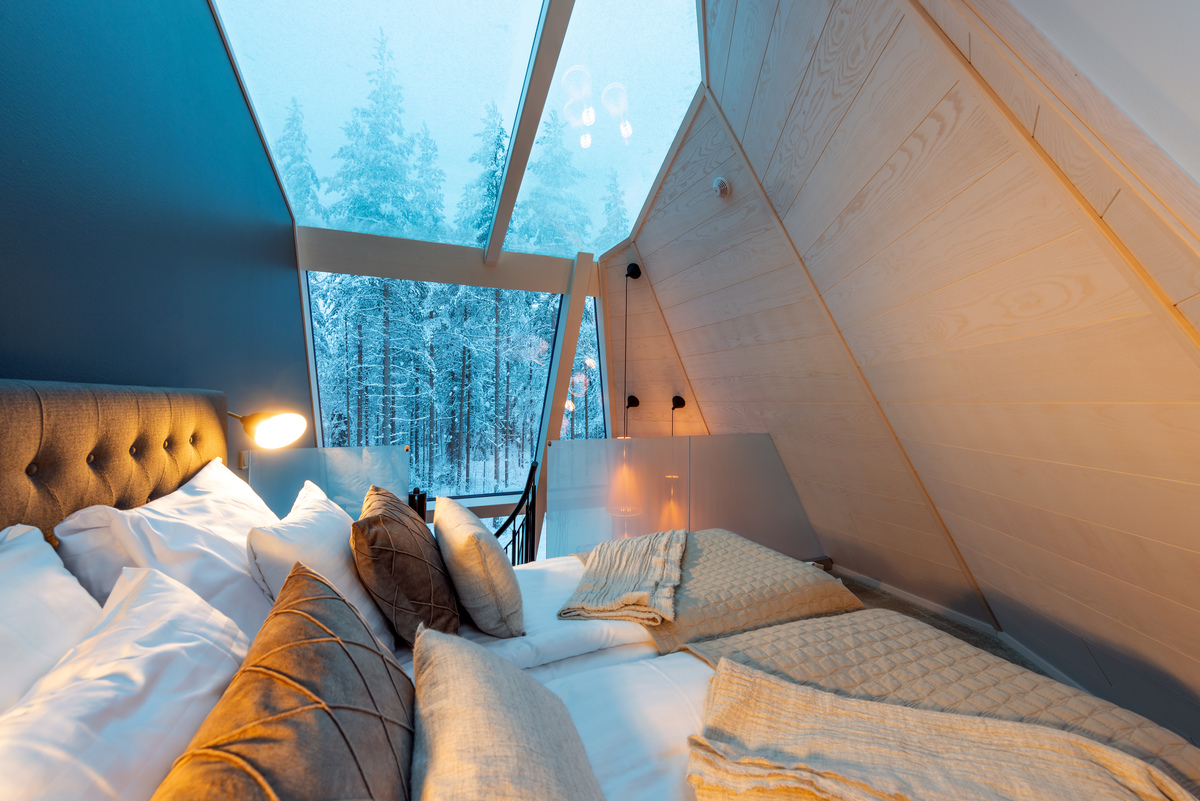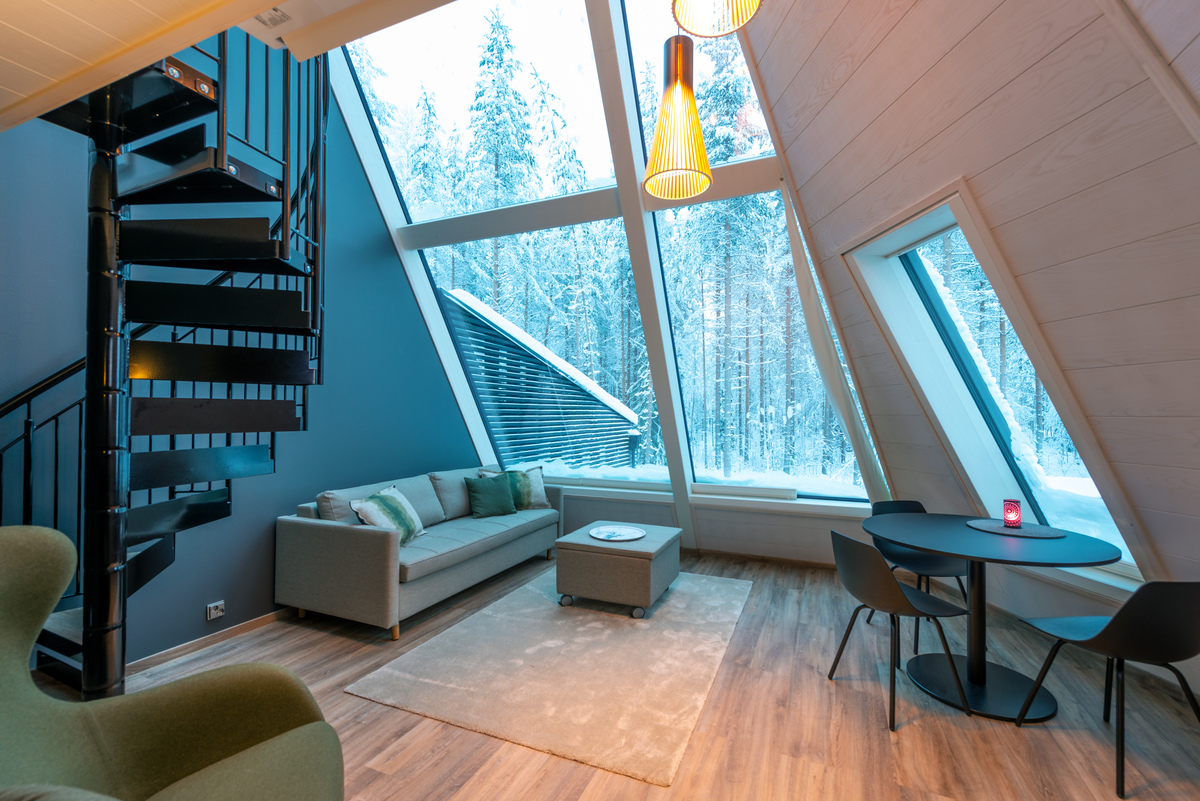 "The effect creates a fully immersive atmosphere, stretching out the double-height interior space towards the landscape and the sky above. The warmth of the wood construction and finishes are intended to contribute towards the creation of an enjoyable space."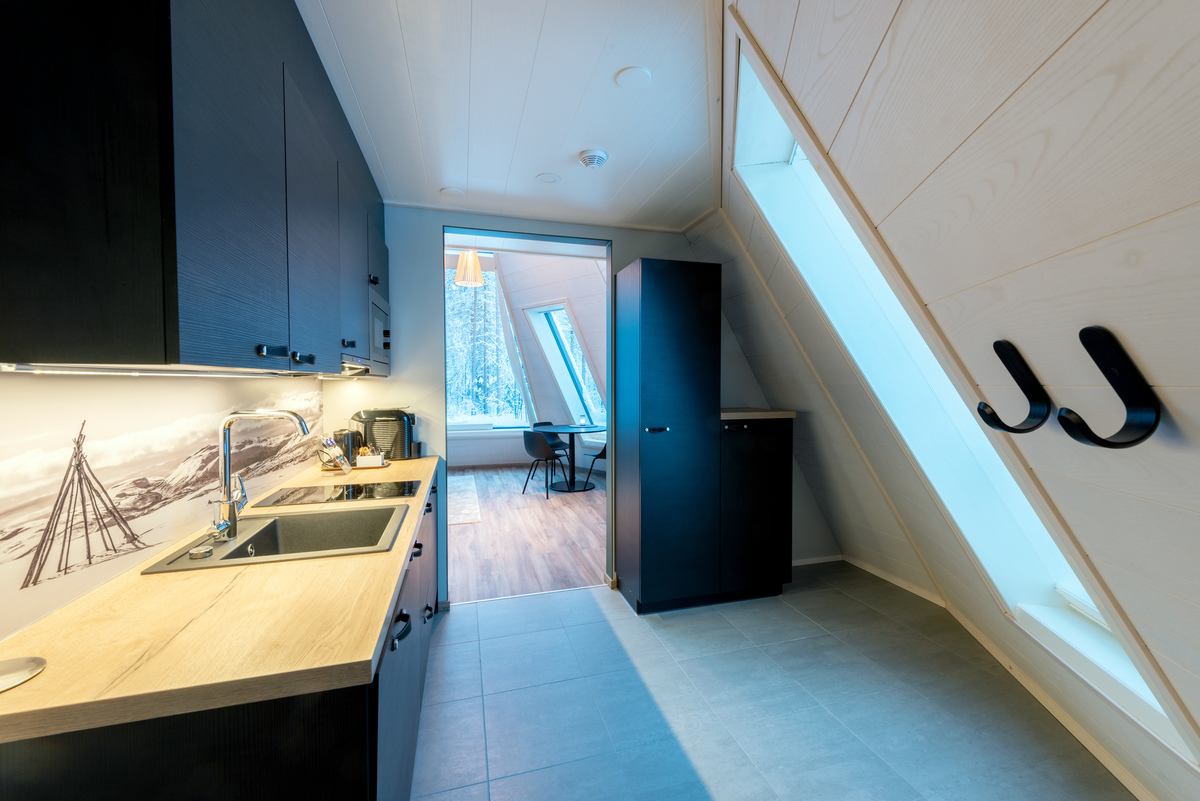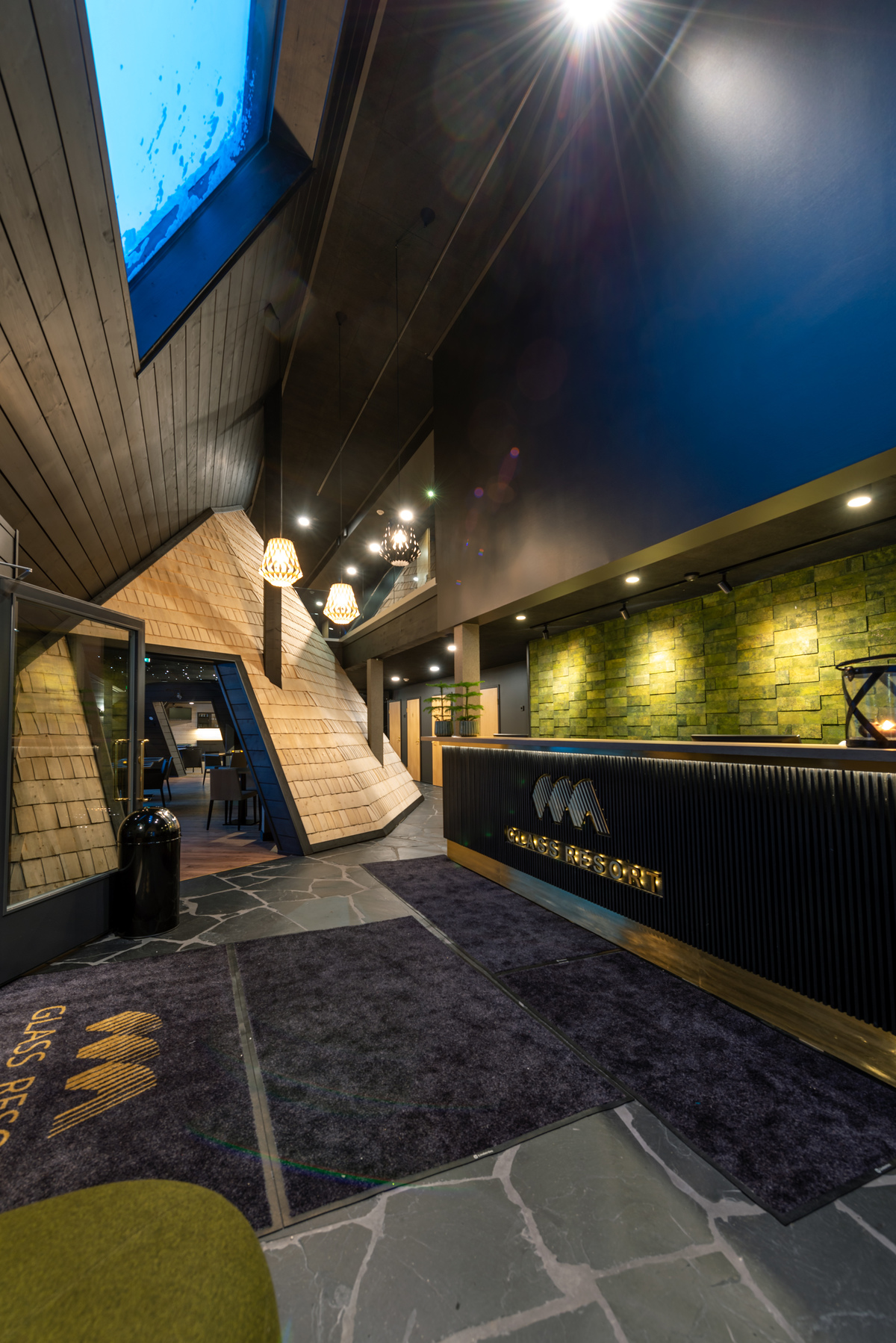 The main building of the resort develops this theme further, with the combination of two simple interlocking volumes lying on each other. The main block hosts a full height restaurant lounge with a fully glazed facade and panoramic balcony. The second block, characterised by a long and slanted front elevation, includes reception, offices and further technical facilities.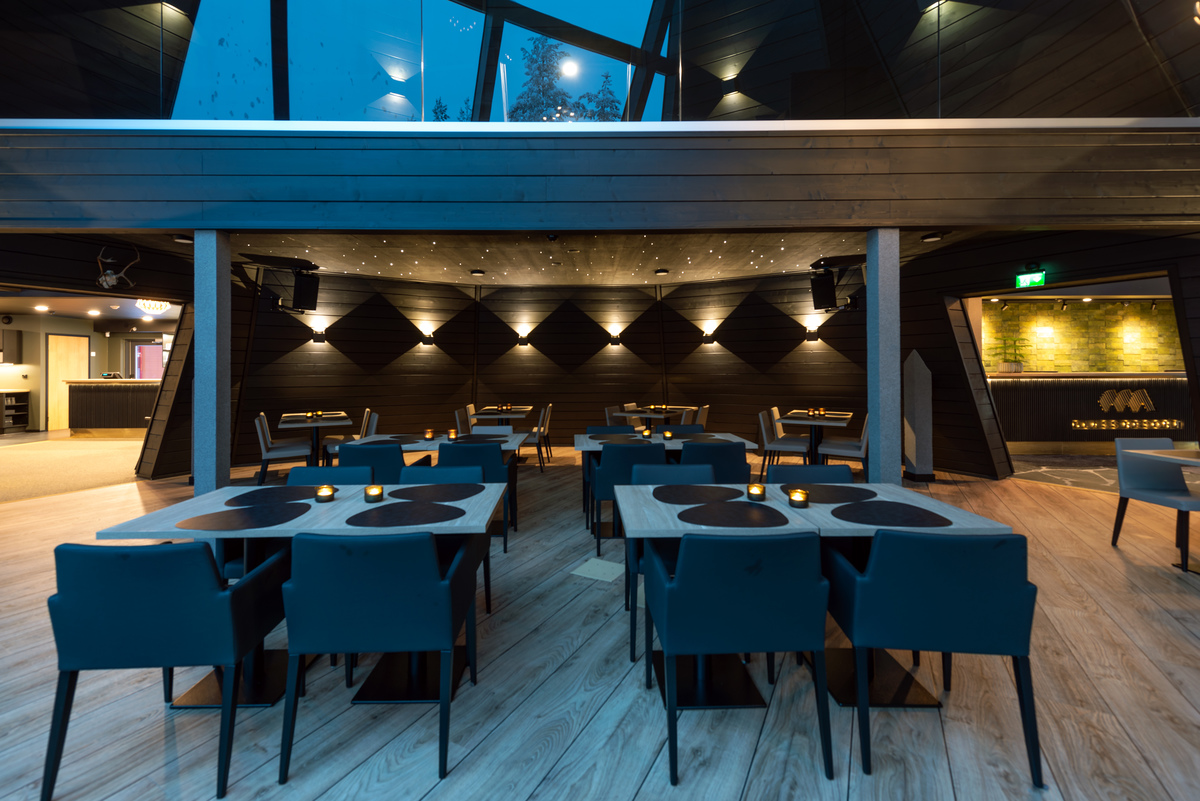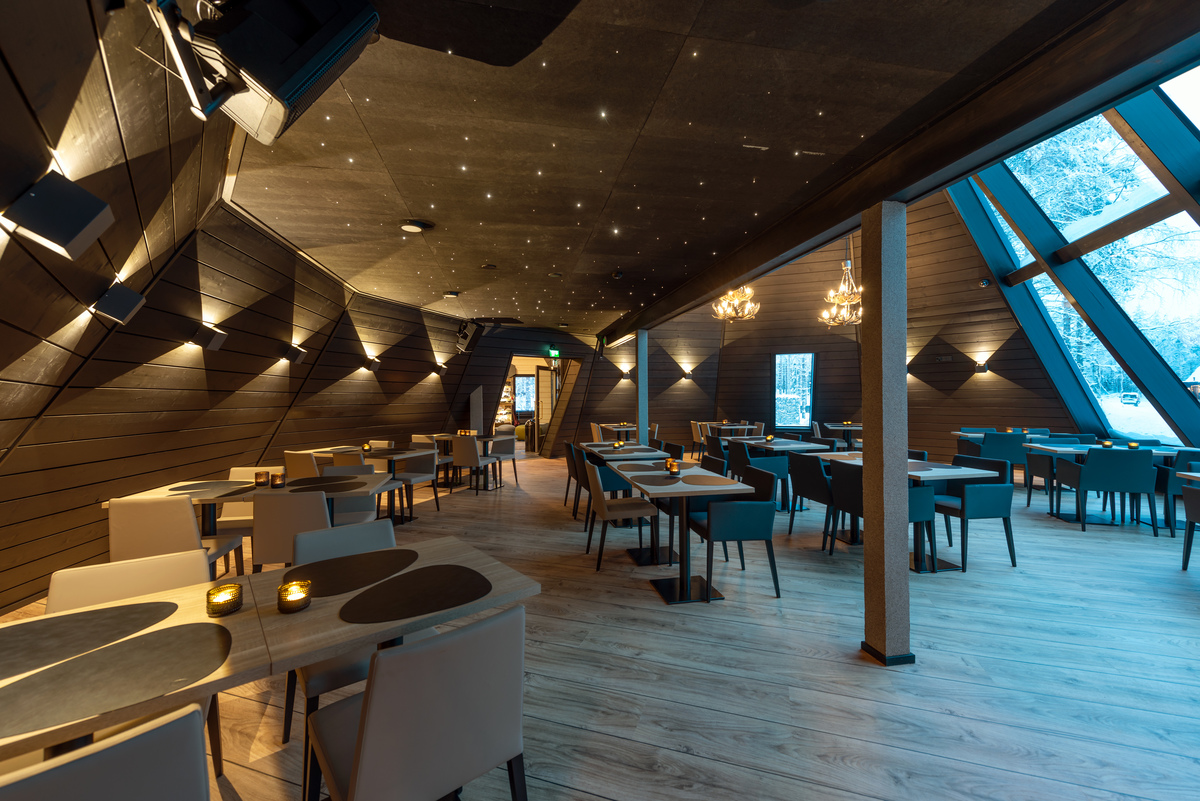 Photography by Timo Laaksonen