A growing and ageing population, inadequate infrastructure, unaffordable housing and the challenges created by outward urban growth are all issues that Australians living in urban areas are facing.
According to the Sydney Morning Herald, New South Wales and Victoria are "sitting on a glut" of 100,000 underused houses, with more than 2000 six-bedroom homes across Sydney and Melbourne occupied by just one person.
As we sit on the fringes of a housing crisis in Australia, there's one movement happening in the Netherlands that could be the answer to our built challenges: the open building movement.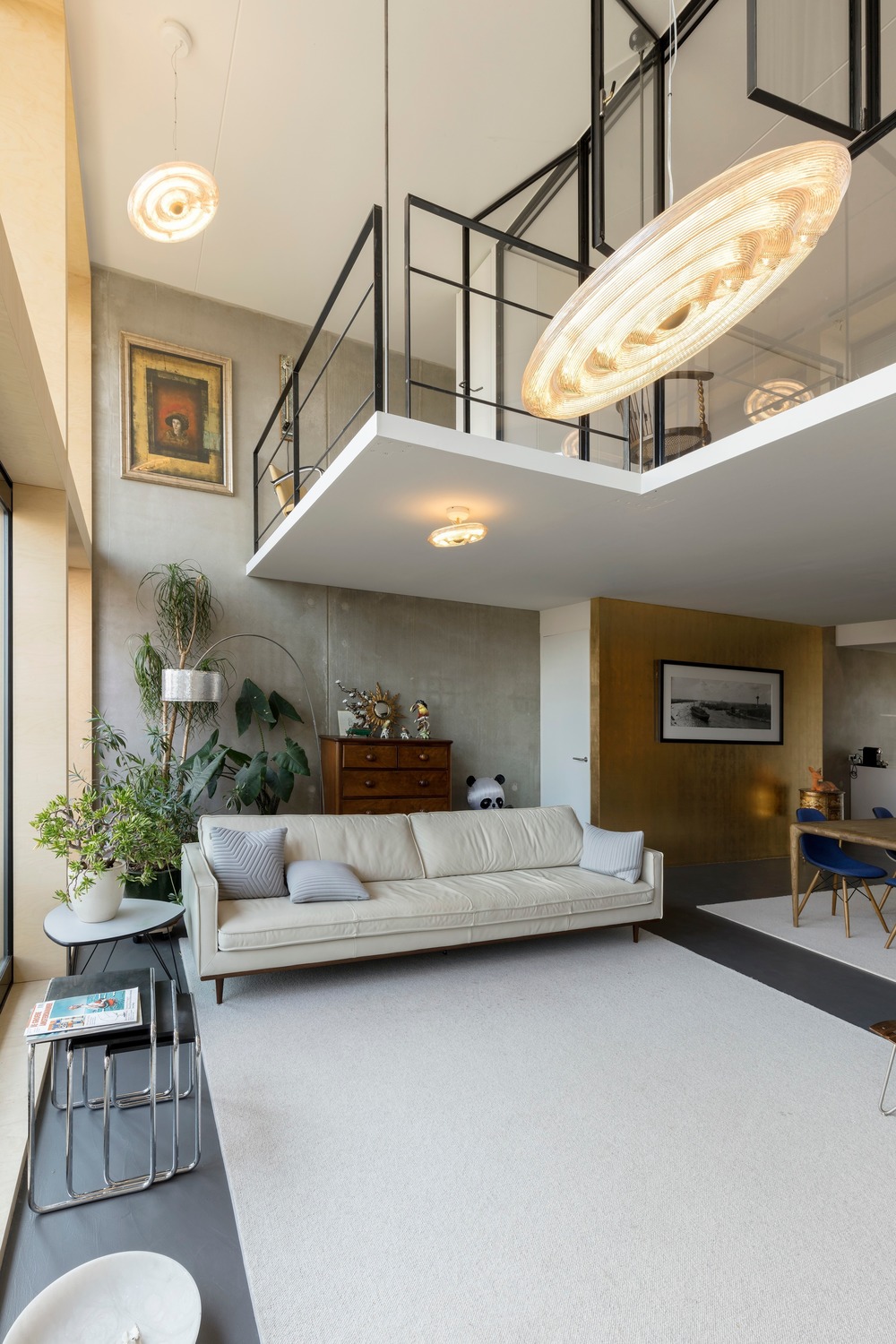 First proposed by Dutch architect John Habraken in the 1960s, Open Buildings are essentially about designing buildings for adaptability over time. Another term is also Loose Fit Architecture. An Open Building has a permanent base framework that is fitted out independently by the inhabitants, explains Marc Koehler, founder of Marc Koehler Architects, which recently designed a number of apartment blocks called Superlofts that offers residents the freedom to design and/or self-build their homes from scratch incorporating any hybrid function, and co-create the shared spaces as a community.
"Each Superloft building has an open, flexible framework, within which are various types of raw space units that residents fit out themselves and adapt over time, according to how they want to live," Koehler tells ADR. "Plus they also customise their facade.
"At an urban level, the flexibility of Open Buildings means that they can adapt to the changing needs of cities and people's lifestyles, especially now, for example, when boundaries between work, living and leisure are blurring, cities are densifying, and housing affordability and availability are serious issues. Flexible Open Buildings can adapt quickly to changing market demands; the framework can be used endlessly meaning no costly demolishing and rebuilding."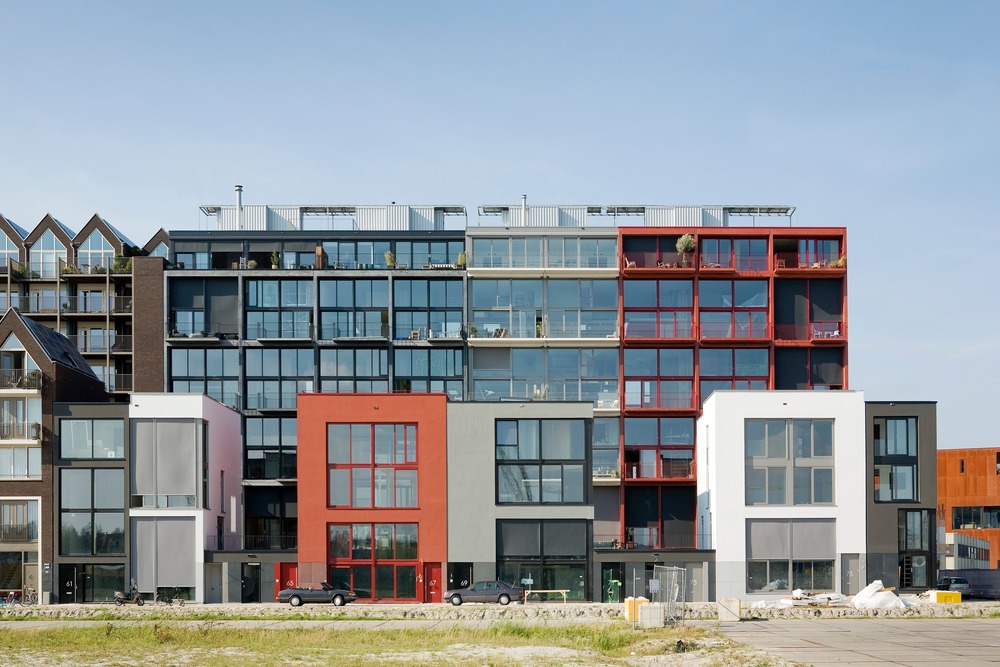 Five Superlofts have been completed so far in Amsterdam (Buiksloterham and Houthaven) and Utrecht, with projects in Groningen, Amsterdam and Delft under construction. Sites in seven international cities are also being researched.
With a Superloft, owners can choose a 'raw space' loft to design and build themselves or customise an existing floorplan for different loft types.
These range from compact studios, townhouses, atelier-lofts to large penthouses, and cater to differing ambitions and budgets resulting in a lively and mixed community in every building.
"This flexibility appeals to a growing community of individuals, often with creative and entrepreneurial mindsets, who live new hybrid lifestyles that merge living, working, making, hospitality and leisure, and have specific spatial demands not met by conventional housing," continues Koehler. "For example, we've seen home/office lofts (with separate entrances), atelier lofts, one that incorporates a bicycle workshop and another with a micro-brewery.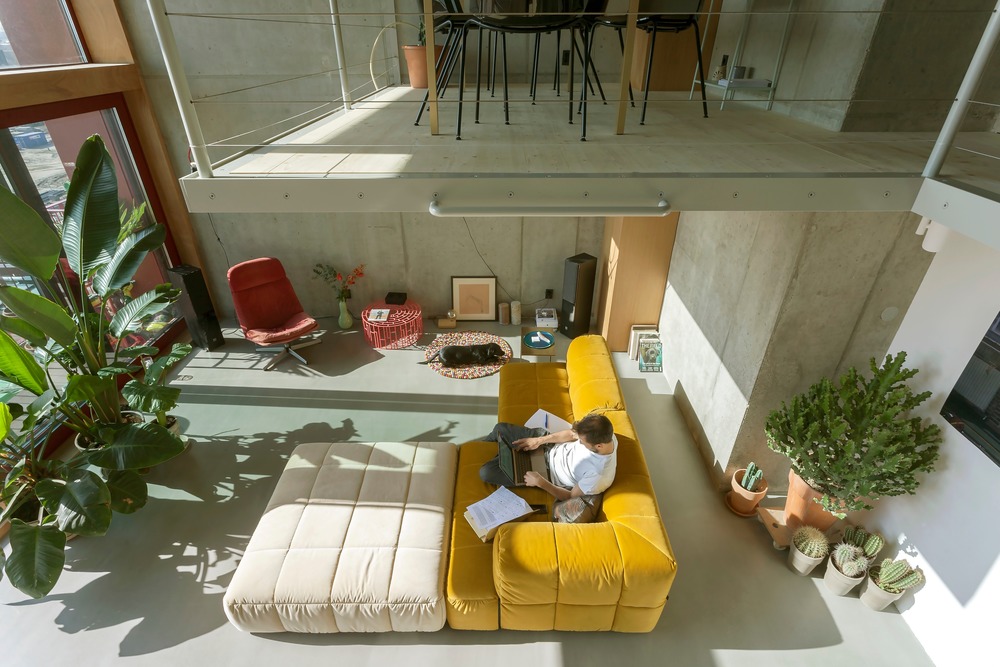 "Healthy urban living is in demand as people are becoming more conscious of the consequences of their frantic and digital lifestyles. This is relevant as loneliness and isolation become problematic as a result of anonymous city living. In this sense, Superlofts offers residents a new form of shared living where people benefit from living together in an 'urban village.'
"It becomes a small-scale community in the city, with a lively mix of residents who form an active, close-knit collective. They co-design and share communal spaces such as roof terraces, vegetable gardens and electric vehicles in the future, and regularly socialise."
In one of the Superlofts, for example, a couple who owns a cooking studio loft regularly hosts social events for the building and open it up as a neighbourhood restaurant.
There is also a focus on sustainability and each Superlofts building is designed with a high level of sustainability from the outset.
"We believe healthy buildings equals healthy residents," says Koehler. "The focus is on healthy indoor climate, energy efficiency, green space, shared mobility and on-site renewable energy for heating and cooling such as geoexchange, solar panels and even the harbour water in Amsterdam."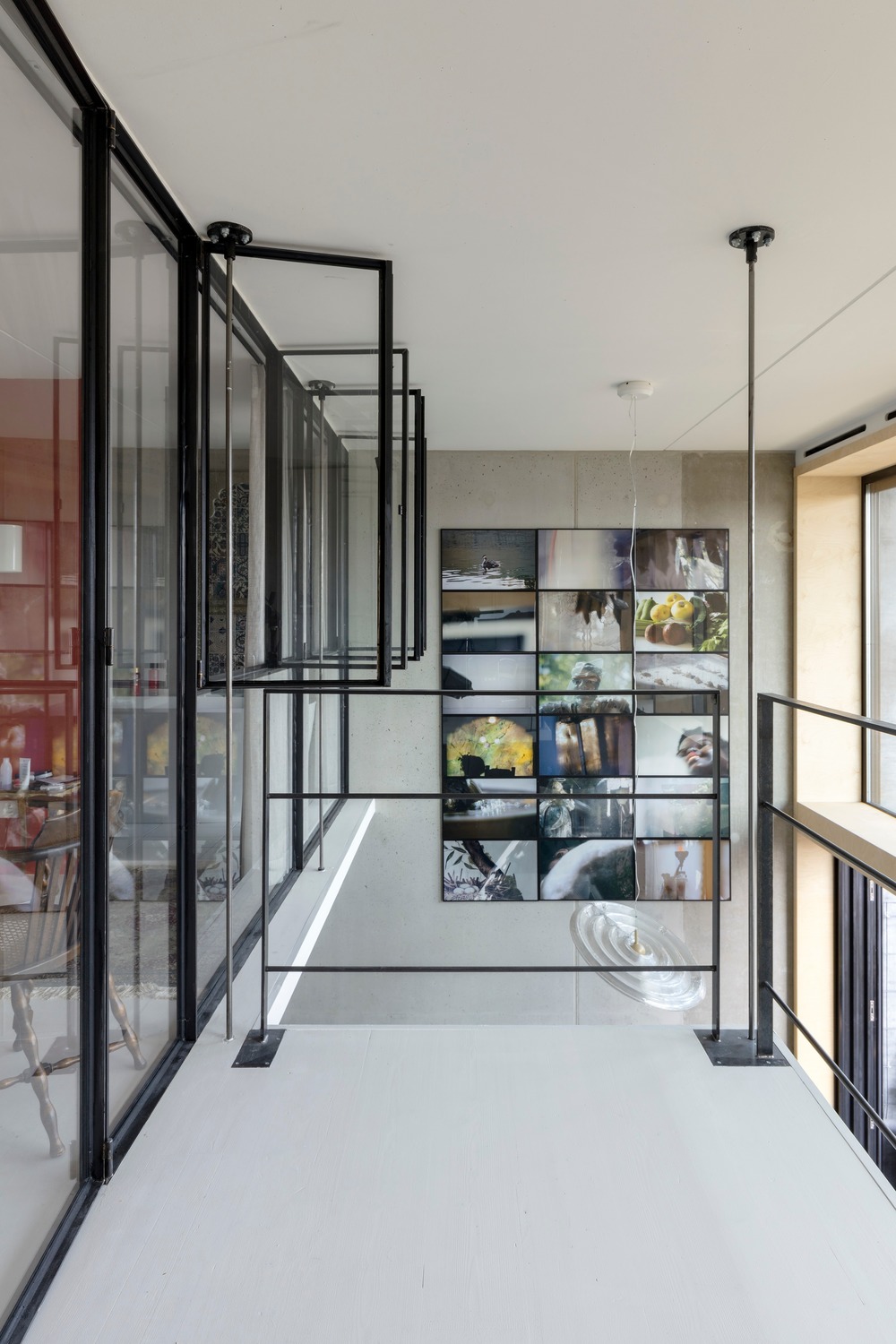 Could Superlofts be a solution for Australian cities that are facing a myriad of challenges?
"Absolutely," says Koehler. "Cities around the world, whether it's Melbourne or Perth, Paris, Cape Town, Mexico City or Amsterdam, are or will be facing similar urban challenges related to affordable housing, densification, migration, green living or adaptive reuse.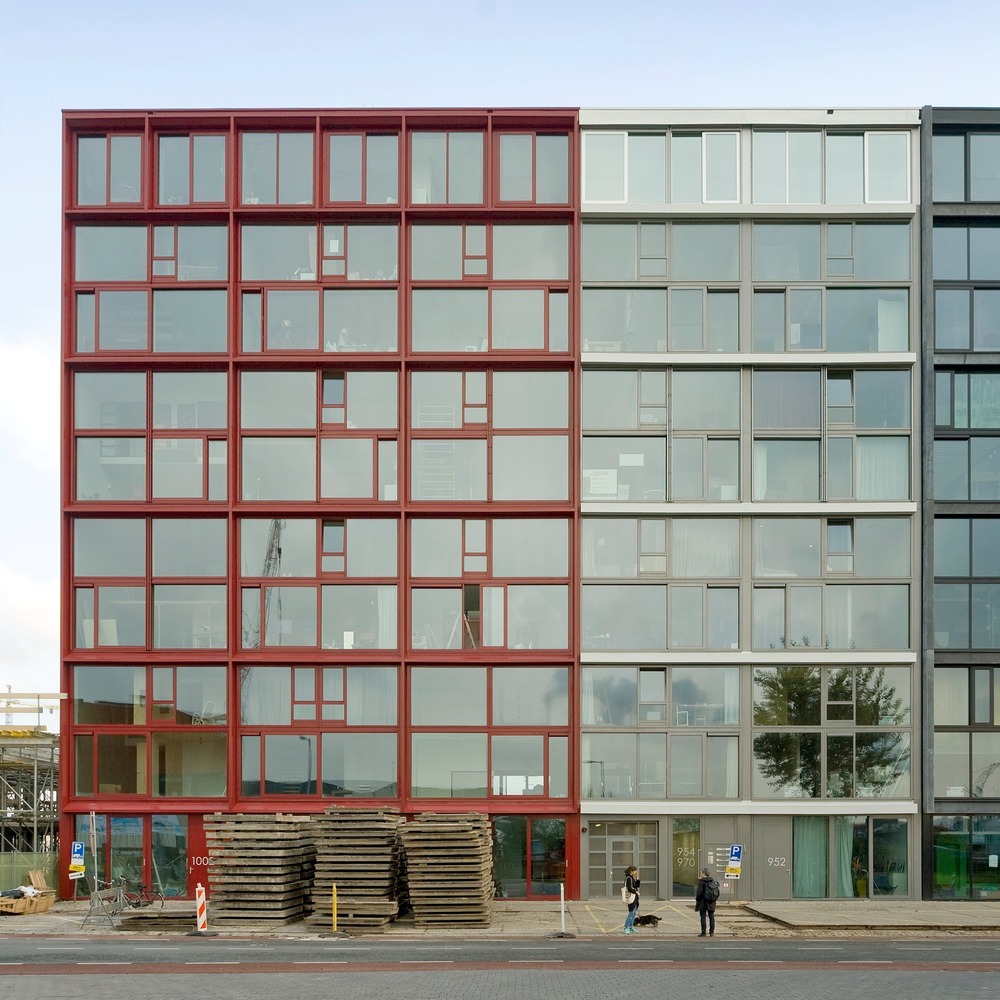 "In particular, as resources become scarcer and increasing populations place pressure on existing housing and land, cities are trying to find new ways to develop under-utilised and disused industrial sites at the urban fringe. These peripheral sites seek new functions and therefore offer space for experimentation.
"We've seen that Superlofts become urban catalysts, with a creative, social and entrepreneurial framework that provides an impulse for sustainable development and improves livability in these areas. In a nutshell, this is where our ambitions lie, to keep evolving Superlofts' flexible mixed-use framework to help create resilient cities that can survive, adapt and thrive in the face of urban challenges."
Photography by Marcel van der Burg