International spirits company Edrington has unveiled a new $253 million distillery for its whisky brand The Macallan that boasts "one of the most complicated timber roof structures in the world".
Designed by Rogers Stirk Harbour + Partners, which was selected to lead the project after an international competition, the complex roof design comprises 380,000 individual components. Each junction and beam has a specific name and has been tested in over 160 different load conditions.
The distillery was designed following The Swiss Alpine Design code to understand the effects of wind, snow and ice on the intricate structure, which is located on the Easter Elchies estate in north-eastern Scotland.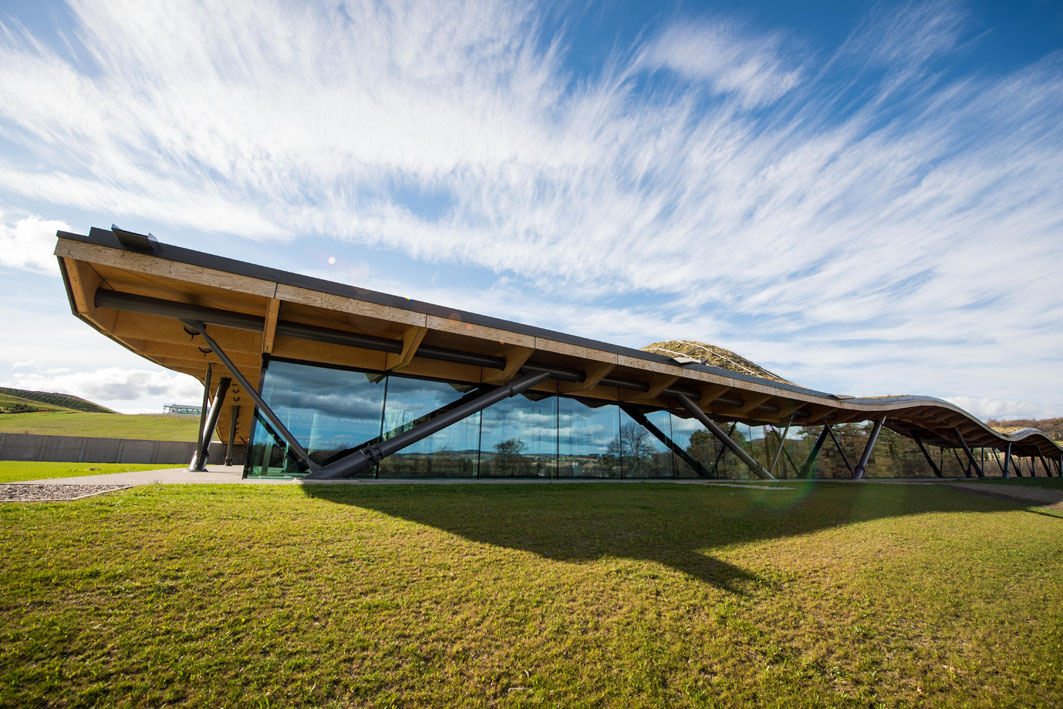 The contemporary structure is cut into the slope of the land, taking its cues from ancient Scottish hills and maximising the aesthetic beauty of the building whilst minimising the visual impact on the Speyside landscape, which has been classified as an 'Area of Great Landscape Value'.
Natural materials – local stone, timber and the living meadow roof – as well as the landscaping design,  aim to not only evoke the environment and ingredients of whisky production but also serve to provide an atmospheric journey for the visitor.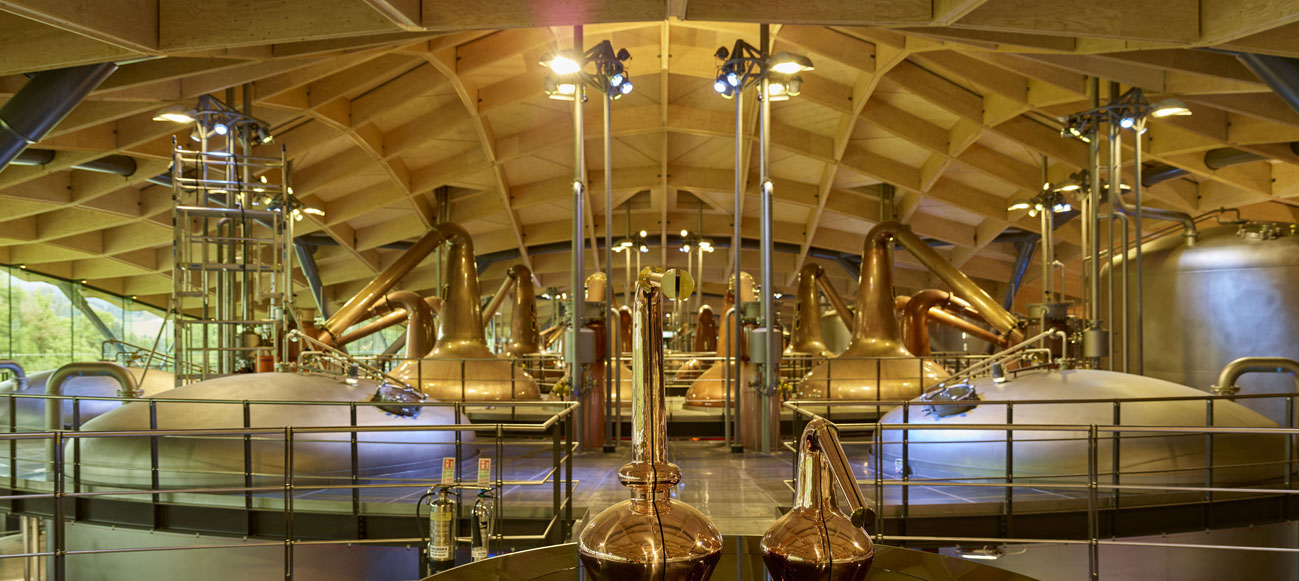 Graham Stirk, senior partner and lead architect, Rogers Stirk Harbour + Partners says: "The Macallan estate truly is a special place; a place we have come to love and respect hugely.
The vision was always ambitious, but this enabled us to challenge our own thinking to create something so dramatic and awe-inspiring. It has been an honour to play our part in shaping
the next chapter for The Macallan."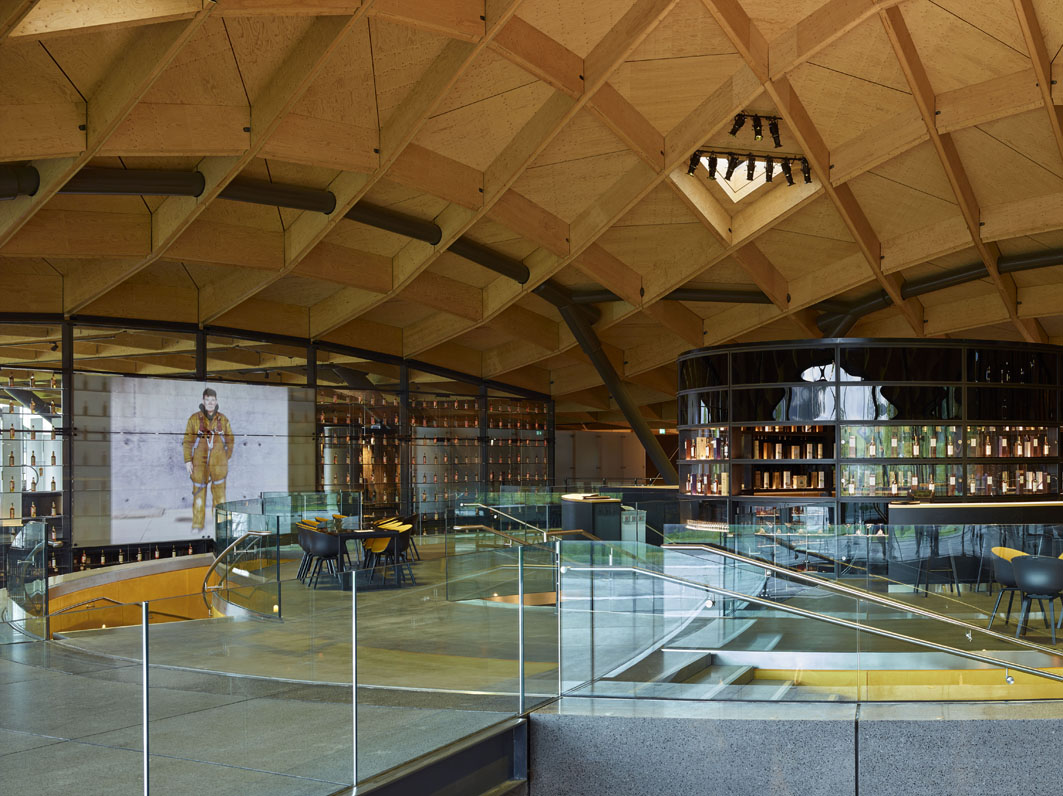 Robertson Construction delivered the complex architectural design, working with 25 contractors to bring the vision for the new distillery and visitor experience to life. During construction, up to 400 people specialising in more than 20 different trades were employed on site.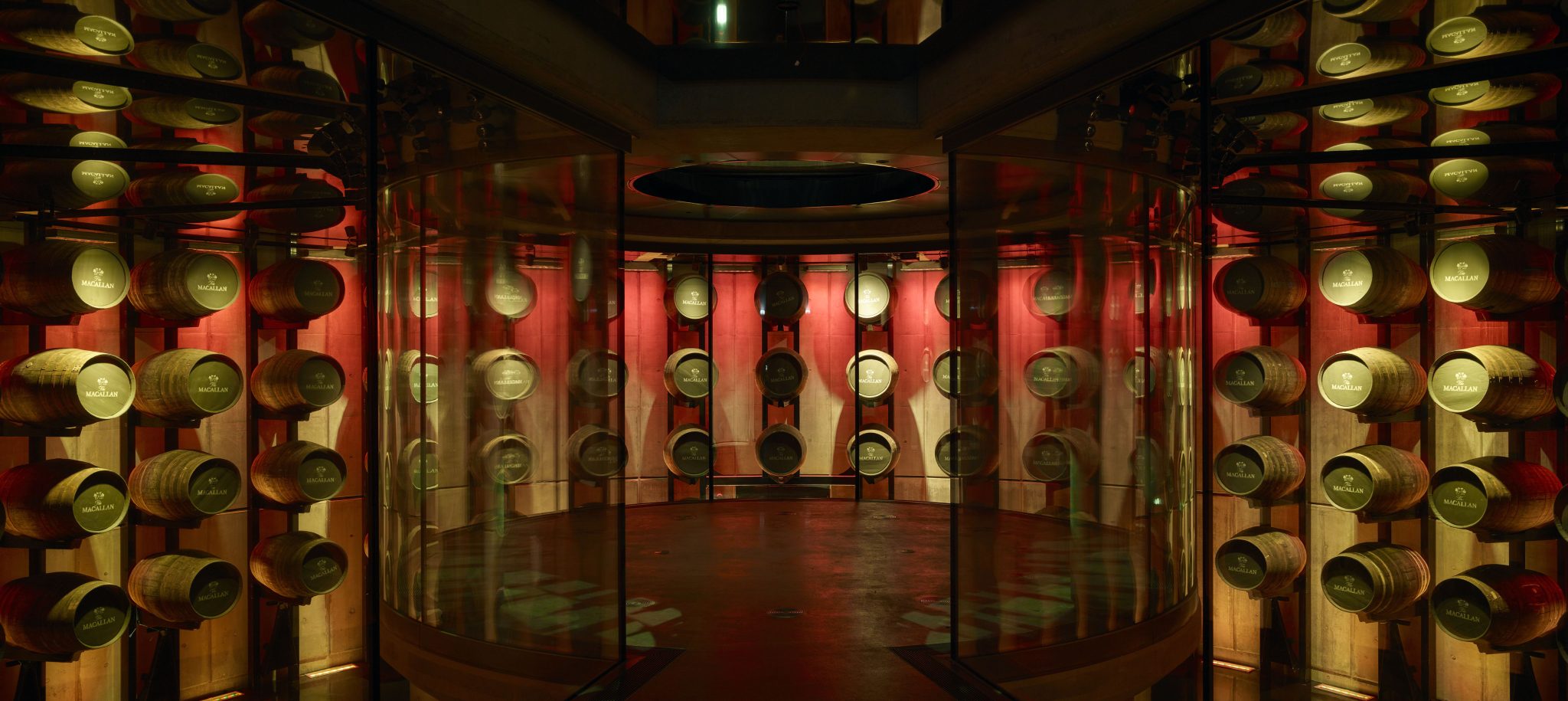 With an increased international demand, the new distillery will enable production of The Macallan to increase by a third. The new stills were crafted by Scottish coppersmiths Forsyths, who have been making the brand's distinctive, 'curiously small' stills for The Macallan since the 1950s.