While modern in its design, Elwood House by Woods Bagot with Hecker Guthrie, is still very much part of its historic neighbourhood.
Architect's statement
Situated on the corner of Ormond Road and Pine Avenue, the design for Elwood House draws on the character of its immediate context to influence the built form, transforming the typically low-scale residential vernacular into a modern interpretation of brick patterning.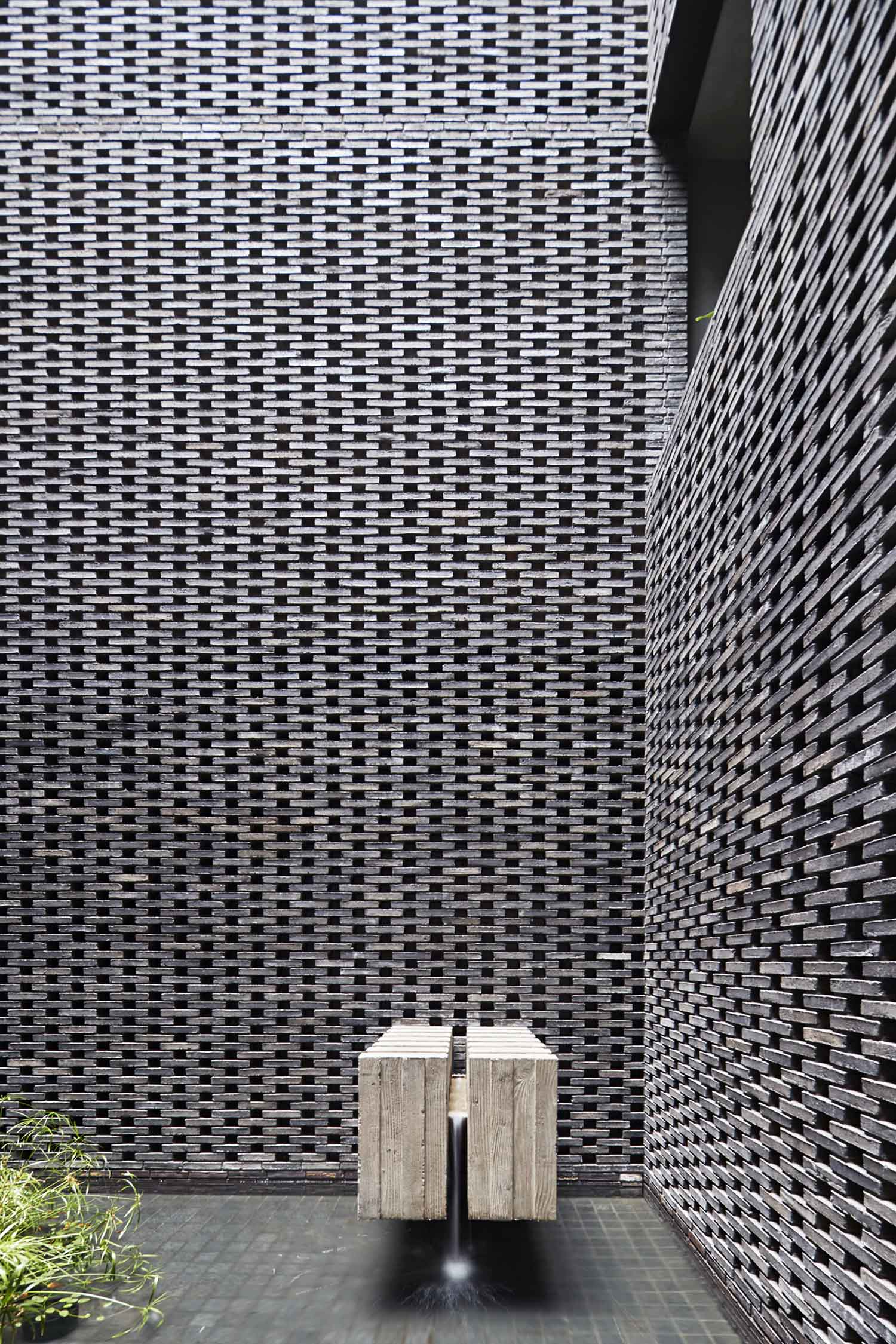 Brick is used in association with board form concrete and together, these two materials are consistent across each detail of the design, from the architecture through to the apartment interiors.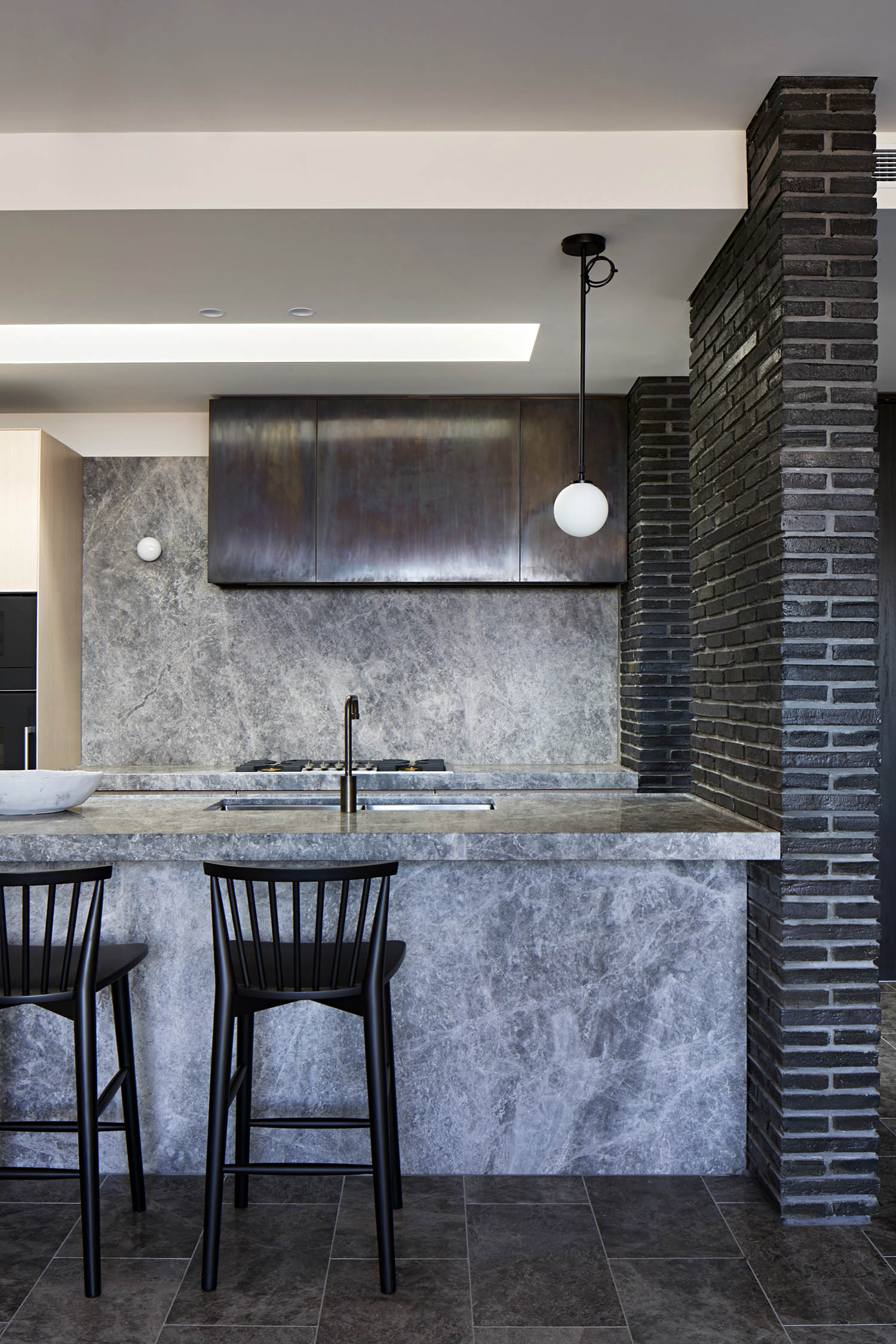 Apartment interiors feature materials chosen to complement the raw aesthetic of the building. Joinery elements are clad in either grey stone or bronze and in a deliberate shift away from wall-to-wall infills, the quality of the raw materials are allowed to dominate.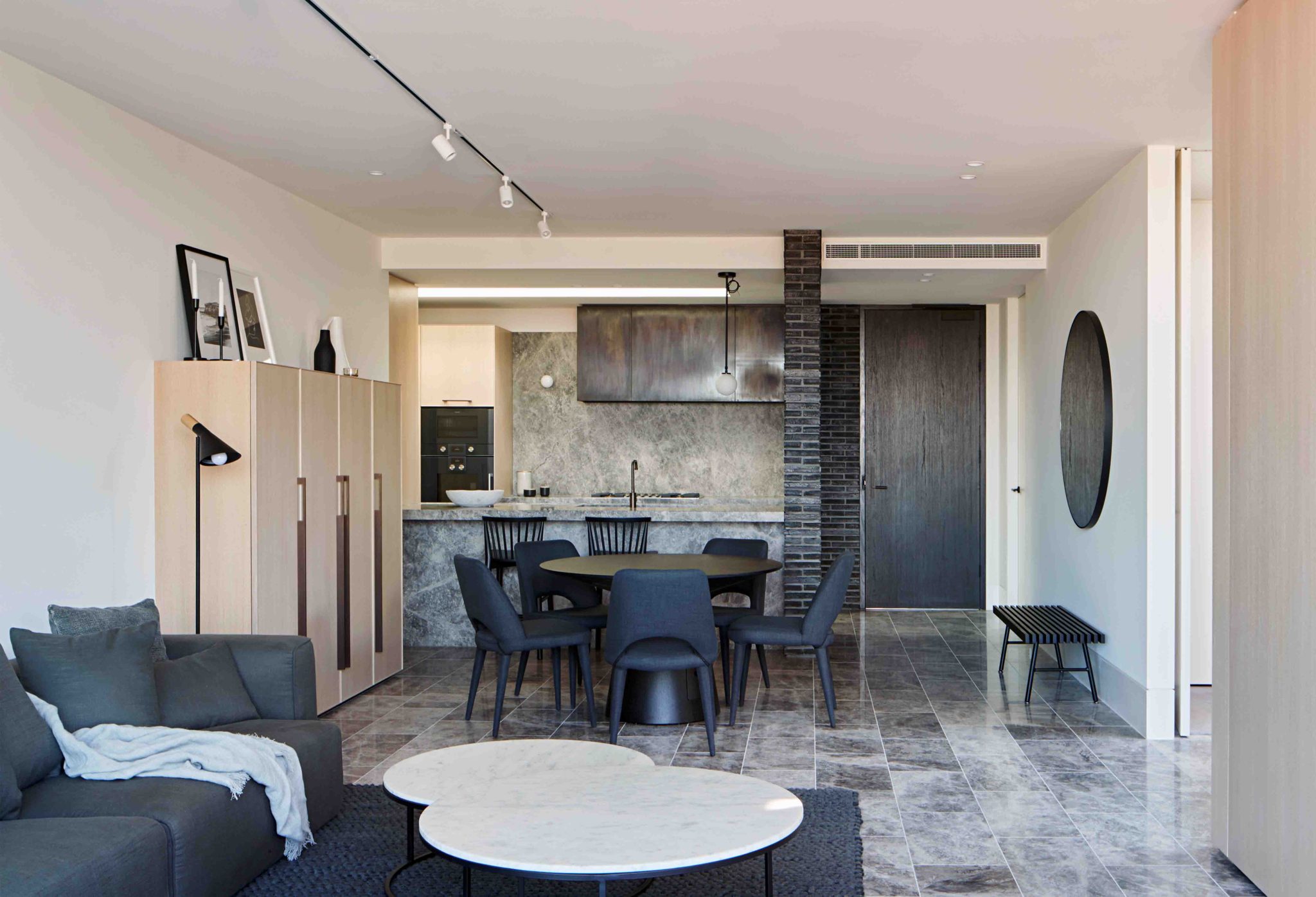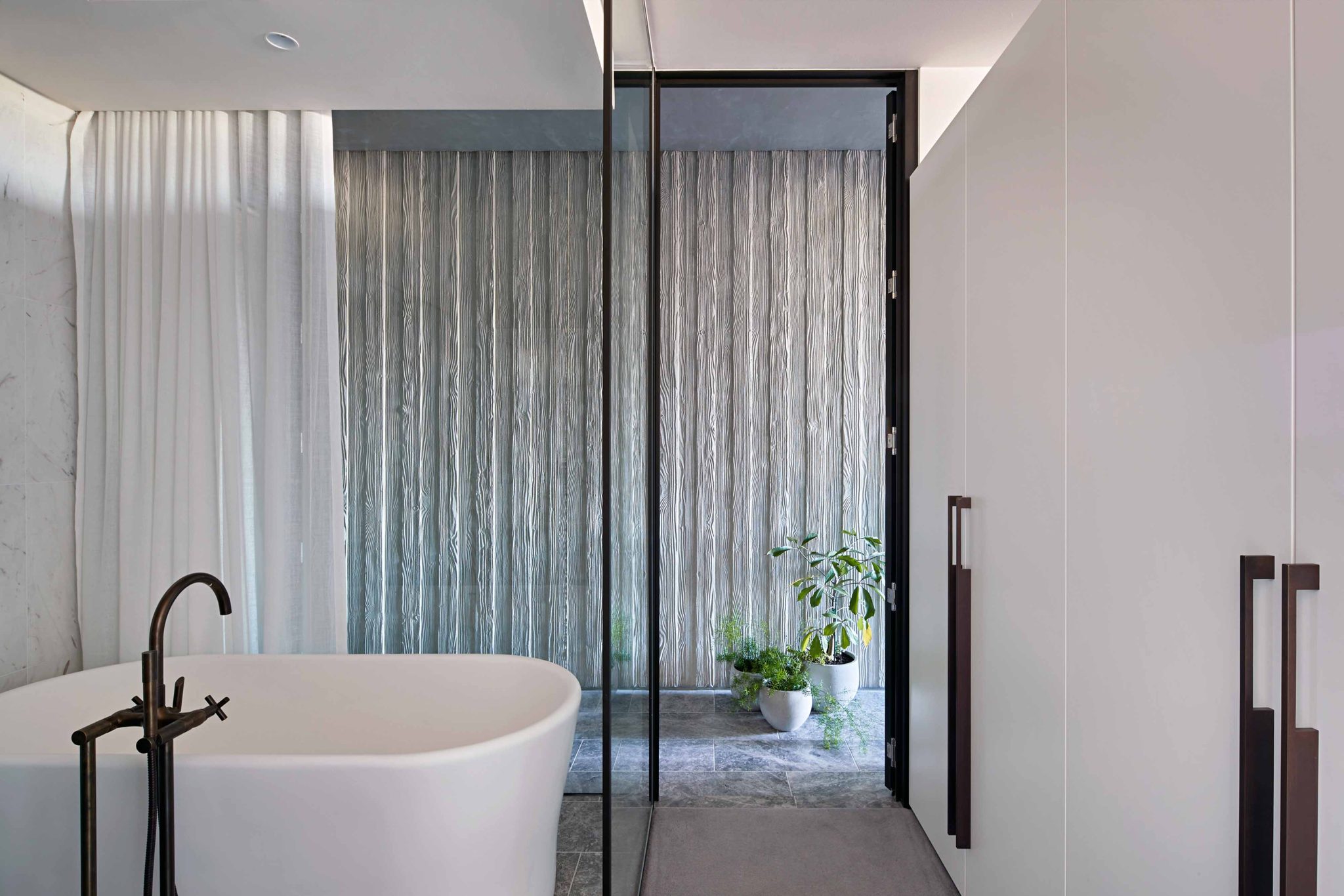 Concrete soffits are expressed to internal living areas, providing the occupant with a sense of space and a tactile connection with the building's materiality.
The four-storey block contains 30 apartments, ranging in size from one to three bedrooms. Light is drawn into the lobby space via a large brick atrium stacked above a reflective pond. Creating a moment of tranquillity and spirituality, the water feature and entrance sculpture further assist with the overall, scaled-down and tailored ambience of the building.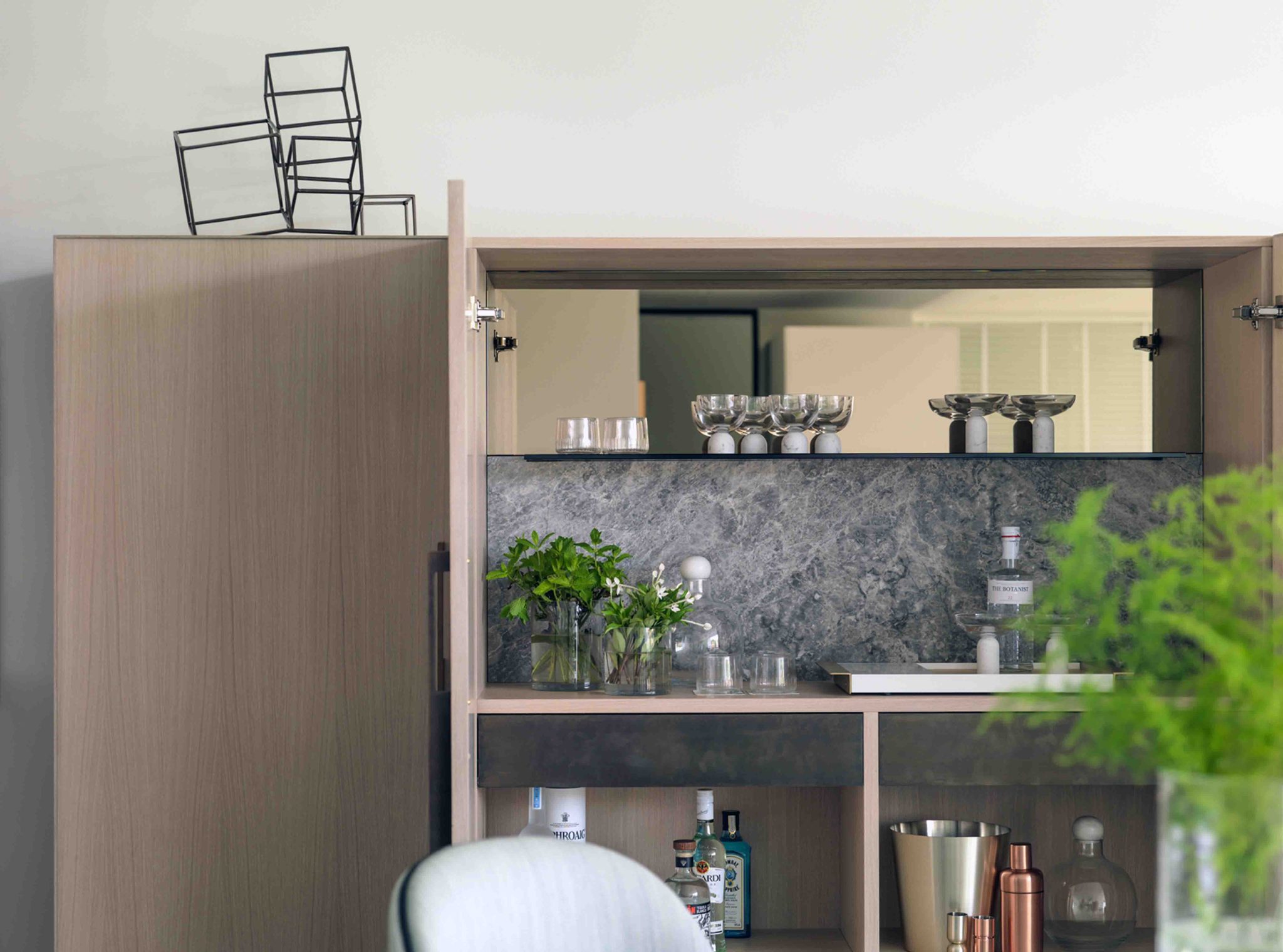 Offering 'empty nesters' the same level of comfort and liveability of their large family homes, owners are encouraged to participate in curating their residences, with all elements present on a more intimate scale.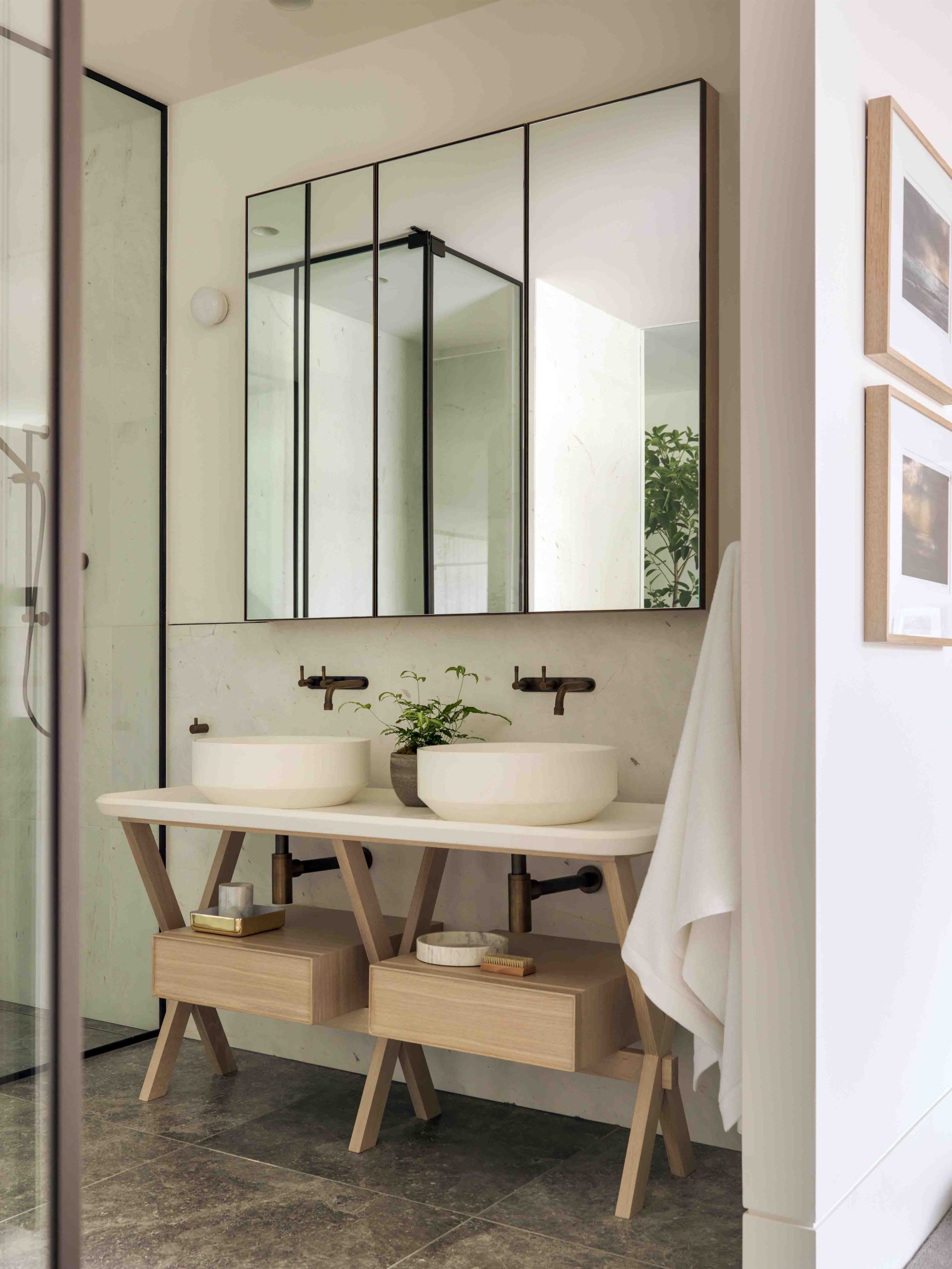 Elwood House is a significant development, albeit at a relatively small scale, providing a counterpoint to typically uniform, residential towers with a nest of bespoke individual dwellings that feel integrated with their historic local community.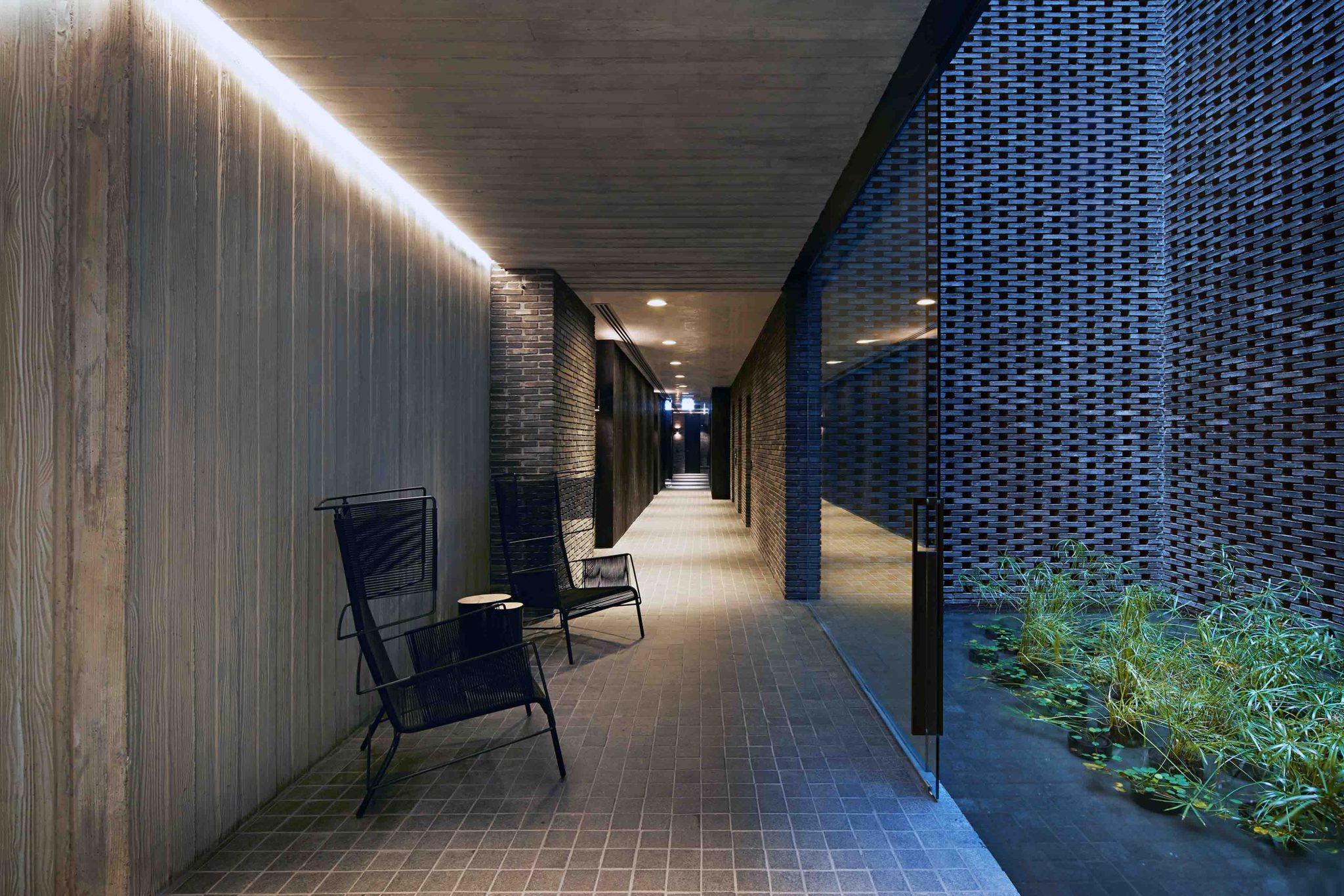 Photography by Shannon McGrath