A long-time senior leader in the Australian practice John Wardle Architects (JWA), Jasmin Williamson has been appointed as partner.
Representing the firm's growth, JWA has along with Williamson's elevation, also engaged in a series of promotions across the board.
In an effort to recognise "outstanding contributions" to the practice and the "growth of practice management to a collective leadership model", JWA also elevated two principals, two associates and a senior design architect.
Speaking on Williamson's promotion, JWA partner Meaghan Dwyer says Williamson is an "exceptional addition to JWA's broadening partner group", which previously welcomed James Loder and Matthew van Kooy in 2020.
"Jasmin's experience and expertise are tremendous assets. She infuses great enthusiasm and optimism through our Sydney studio and leads with an emphatic sense of curiosity.
"She continually uncovers unexpected and complementary outcomes – both in project work and business strategy."
Originally from Sydney, Williamson joined JWA Melbourne in 2006 and began her career working on large-scale projects including Melbourne School of Design, Monash University Caulfield Library, and the 500 Bourke Street redevelopment.
She returned to her hometown in 2018 to establish JWA's Sydney presence and become a principal of the practice in 2020.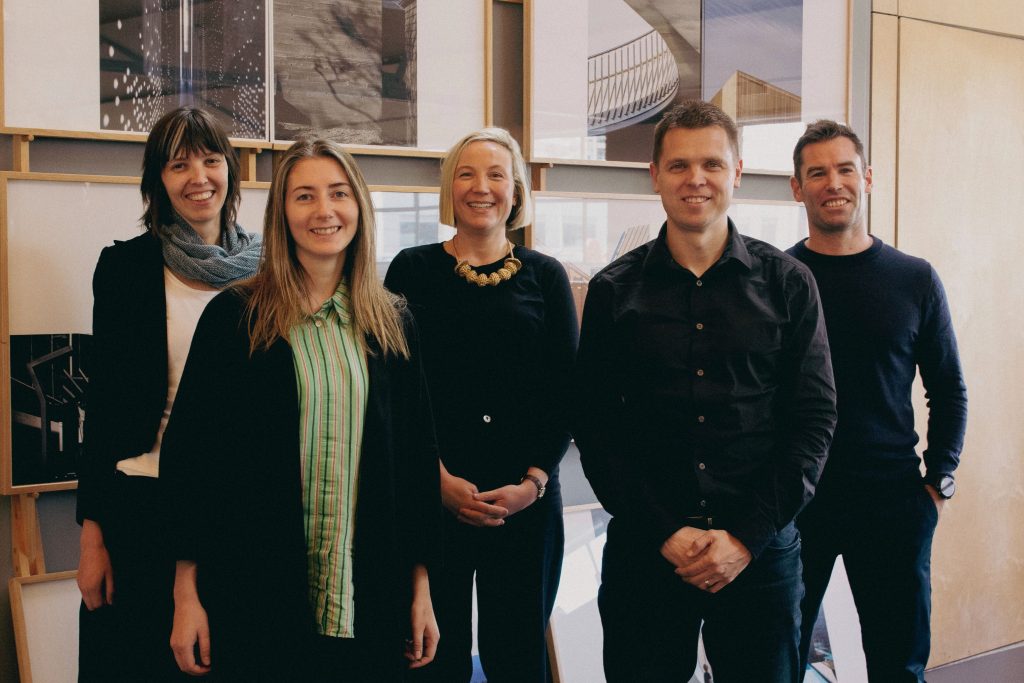 Joining the rank of principal are Luke Jarvis and Emily Kilvington.
Jarvis has worked across multiple projects at different scales and is currently project director for St Patrick's College Ballarat and 895 Ann St.
Kilvington boasts extraordinary expertise in the design and delivery of large public projects and masterplans, having worked across several projects for Epworth, Scienceworks and Tasports Devonport.
Tine Van de Wiele and Tom Denham were elevated to associates in recognition for their strong work ethic and mentorship. Joining as a graduate, Kristina Levenko has worked on many education projects and was promoted to senior design architect.
Lead image of Jasmin Williamson by Kristian Gehradte.
John Wardle Architects is internationally renowned for making extraordinary buildings and places that matter. Their team of 100 design professionals work across Australia and internationally from their two studios in Melbourne and Sydney.
Check out the IDEA 2022 shortlist for Emerging Designer of the Year and Designer of the Year!