A former pizzeria, the Yoshinori restaurant nestled in the heart of Paris' Saint-Germain-des-Prés, blends Japanese chef Yoshinori Morie's culture with his gourmet French cuisine. 
The space consists of two floors, a ground floor and a basement and is characteristic of its neighbourhood with a stone and wooden structure, visible wooden beams on the ground floor, and vaulted stone cellars in the basement.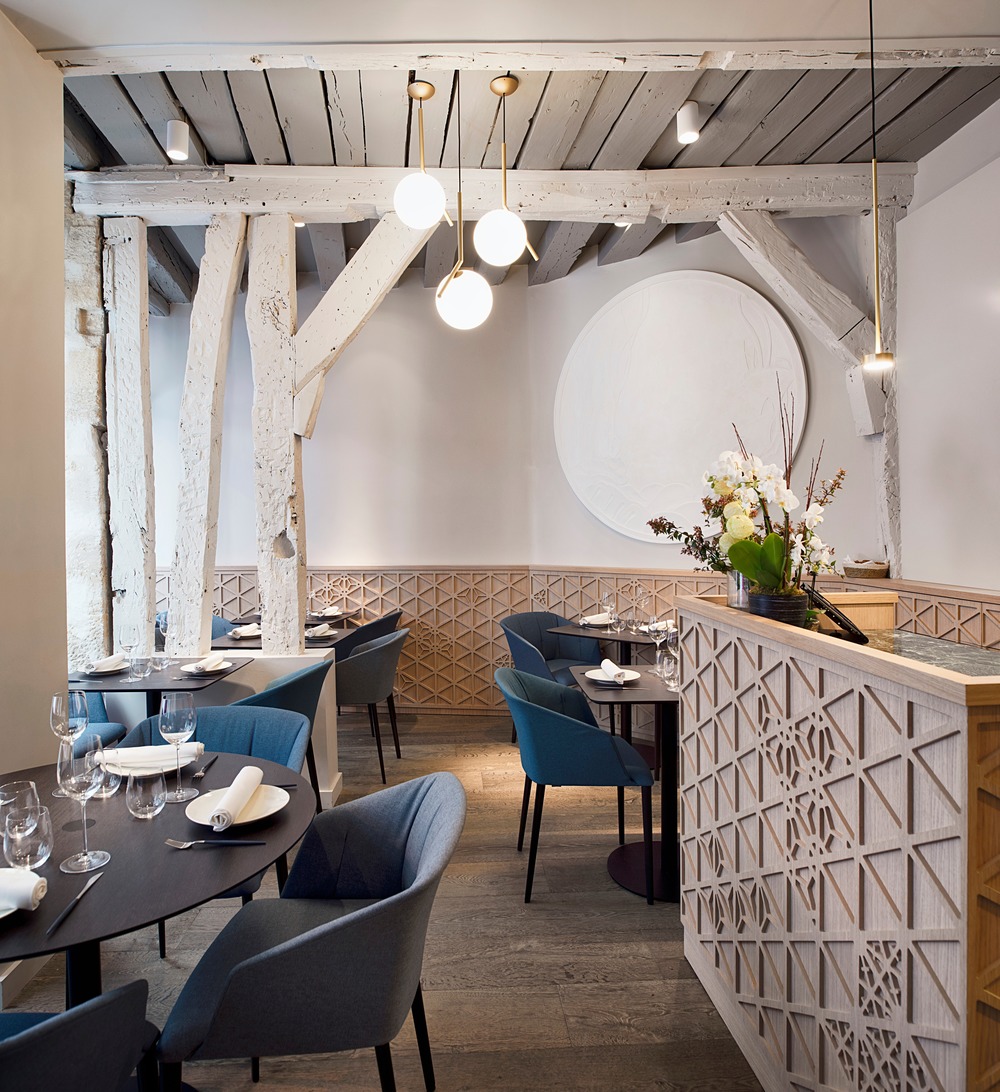 For the design of the space, architects Alia Bengana and Atelier BEPG drew on an element specific to the Japanese aesthetic culture: the art of wooden screen panels. This traditional Japanese handwork is based on the repetition of a triangular pattern in which motifs are sometimes inserted. They also communicate meanings and wishes.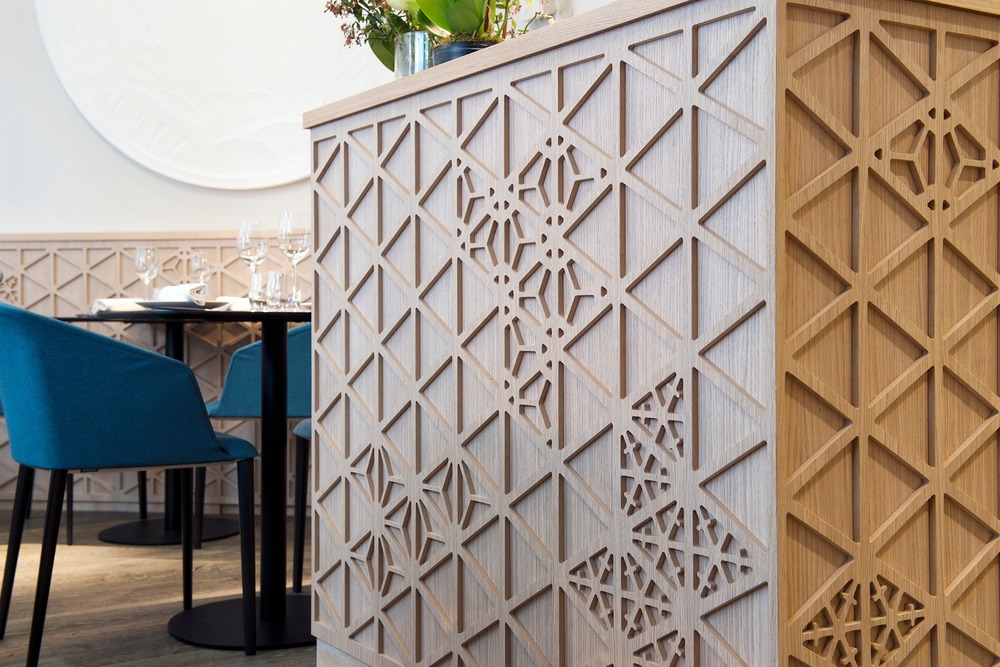 This pattern then became the central theme of the restaurant's interior design: it appears on the walls of the ground floor, it becomes transparent in the stairway railing, and it changes scale and shape, transforming itself into a diamond motif for the openwork screens and the glasswork of the semi-open kitchen.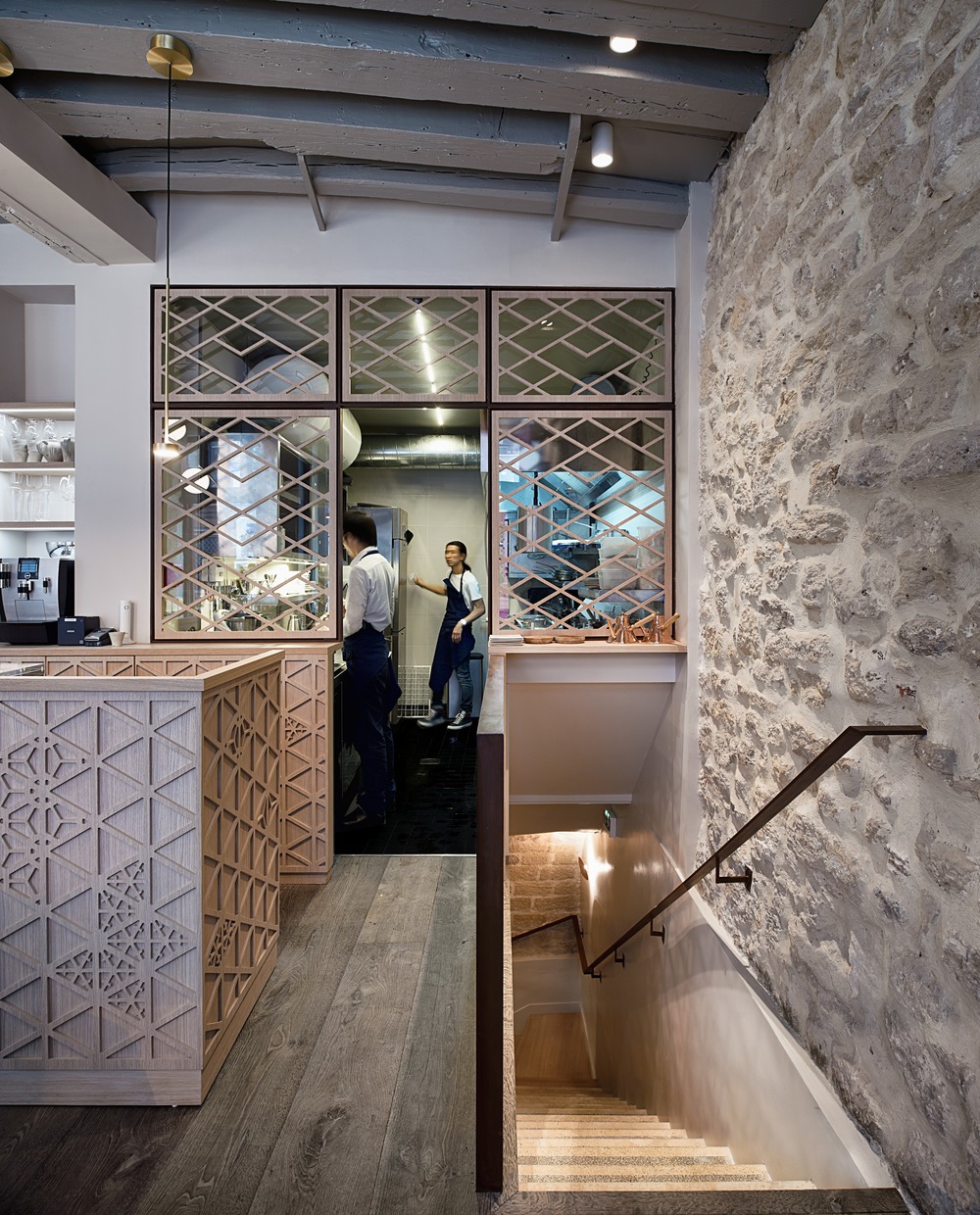 The screens are given a modern update thanks to digital cutting on lightly bleached MDF oak-plated panels. All of the openwork screens, such as the railing and the glasswork in the kitchen and basement, have been inserted into a steel structure that was oxidized in order to highlight the raw material, which contrasts with the wood's lace-like quality. The screens were crucial in allowing the architects to define spaces and protect passageways and entrances, creating a feeling of intimacy in every corner of the restaurant.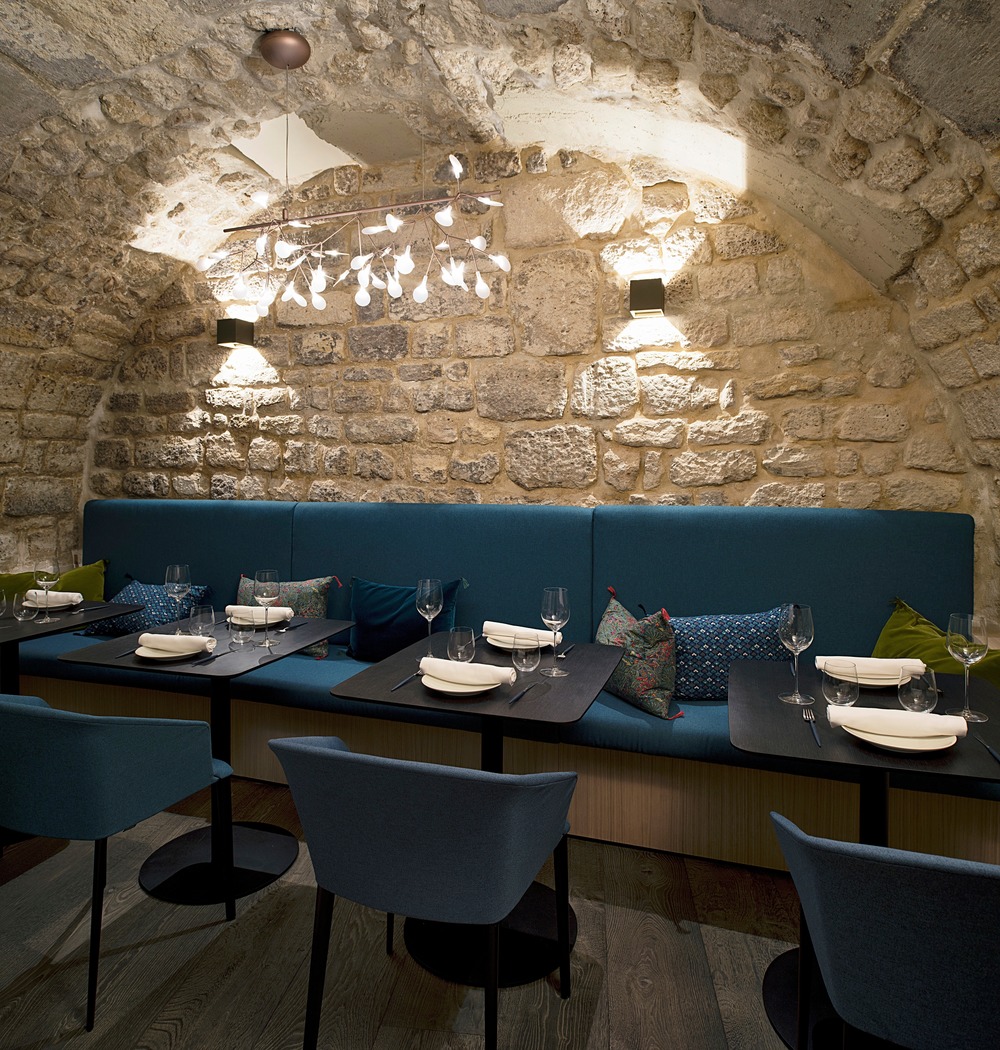 Major construction was carried out to remodel the existing space, with the added challenge of having only 70 sqm to find places for the kitchen equipment, storage, carts, a refrigerated wine rack, and the tables and seats.
Photography by David Cousin-Marsy