All photography by Edward Birch
Colloquially dubbed The Great Wall of Western Australia, the 230-metre long rammed earth fortification cuts a curious zigzag across a red dune, elegantly encompassing a series of 12 temporary accommodation units on a North Western Australian cattle ranch. The Musterer's Quarters by Luigi Rosselli Architects earned a commendation for Residential Architecture – Multiple Housing at this year's Western Australian Architecture Awards.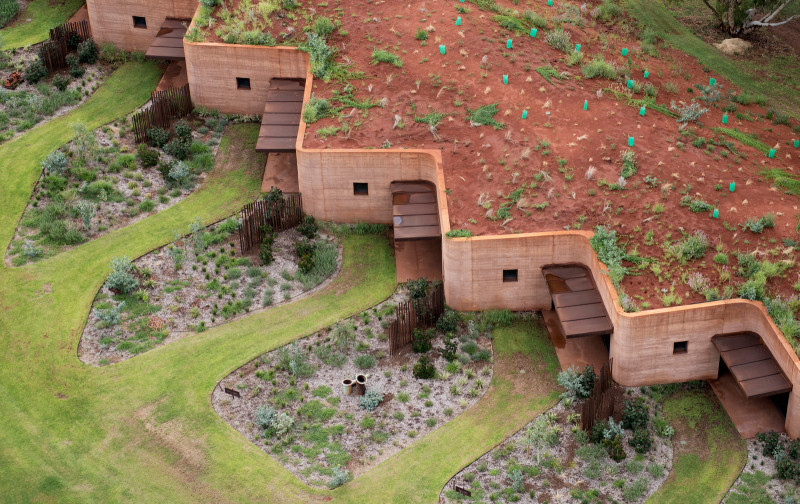 The project demonstrates the relevance and benefits of one of the oldest known building methods, taking advantage of its exceptional thermal massing and environmental properties. The rammed earth façade provides a solid 450mm barrier to the elements and with the rear set a metre deep into the sand dune; the dwellings are almost entirely insulated against the region's harsh subtropical climate.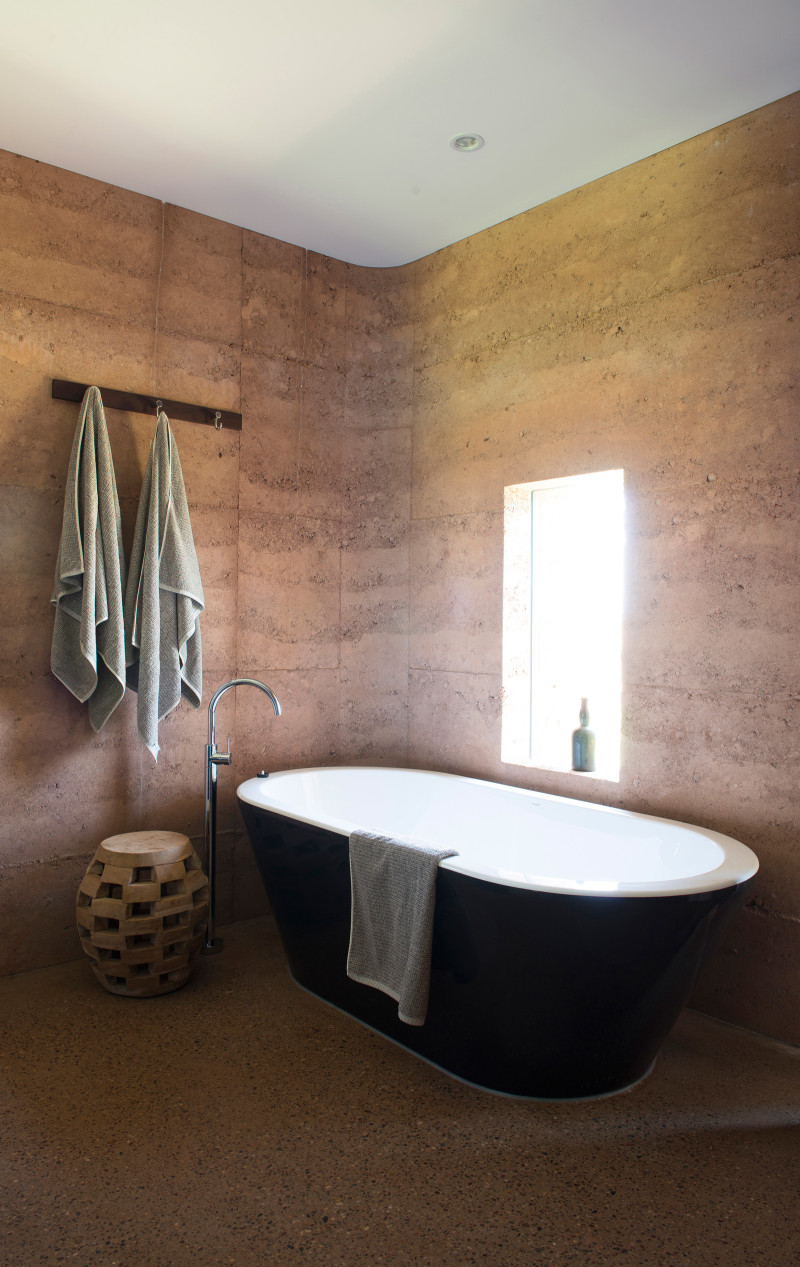 Apart from the earth wall's significant passive cooling effect, the c­onstruction process behind The Musters' Quarters displays a particularly site specific environmental sensitivity. Not only do the buildings appear fully incorporated within the surrounding topography, but the wall and concrete slabs are made from the distinctive red earth sourced on site, extracted from local clay pans with gravel quarried from an adjacent riverbed. By fabricating materials on site, the design reduces the embodied energy involved in the production and transportation of alternative cladding made elsewhere.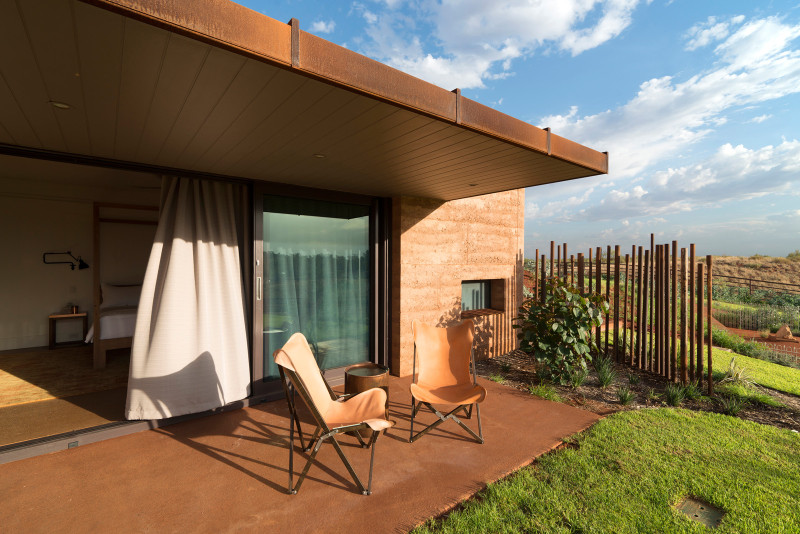 Though the bulk of the structures are skilfully embedded in the landscape, the few visible elements of the project appear distinctly other-wordly, incongruous geometry in the arid landscape. A round pavilion crowns the rise, housing a multifunctional community area beneath a gold anodised aluminium ceiling.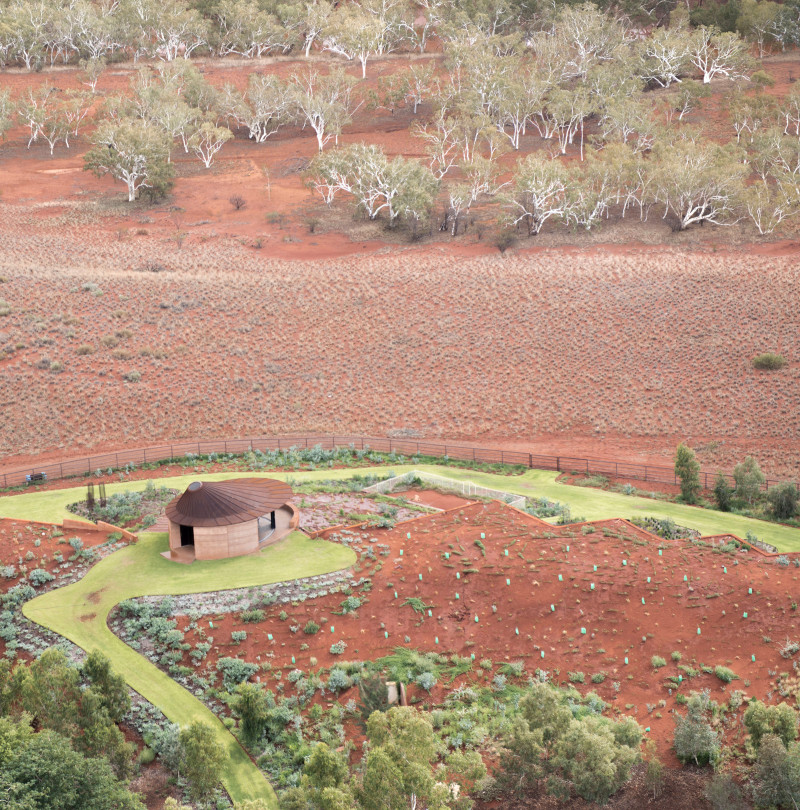 Radiating from a circular hole, the window to the sky references monumental places of worship, reminiscent of the Pantheon in Rome. Curved sliding glass doors form the pavilion walls, which afford expansive views of the starkly picturesque surroundings and are rated to withstand cyclonic conditions.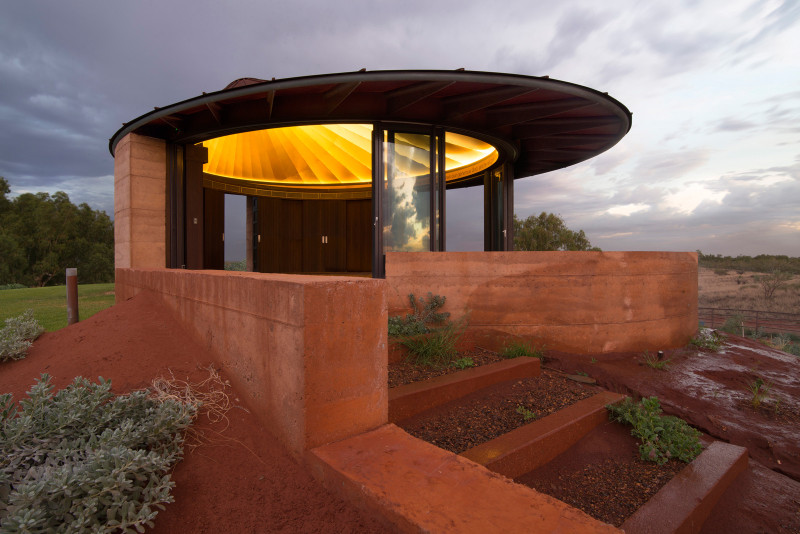 At The Musterer's Quarters, Luigi Rosselli Architects shows a commitment to design that truly represents and builds on the unique language of the Australian outback.