Located at the site of the former Paramount Pictures Studio, the Paramount House hotel embraces the historical significance of the site and its surrounding context.
Designed by Melbourne-based Breathe Architects the hotel occupies a three-storey 1930s brick corner warehouse amid a suite of heritage and inter-war buildings in Sydney's Surry Hills. The idea behind the design was about marrying the past and present in a way that captures "the spirit and excitement of the golden era of film," explains Jeremy McLeod, the director of Breathe Architecture.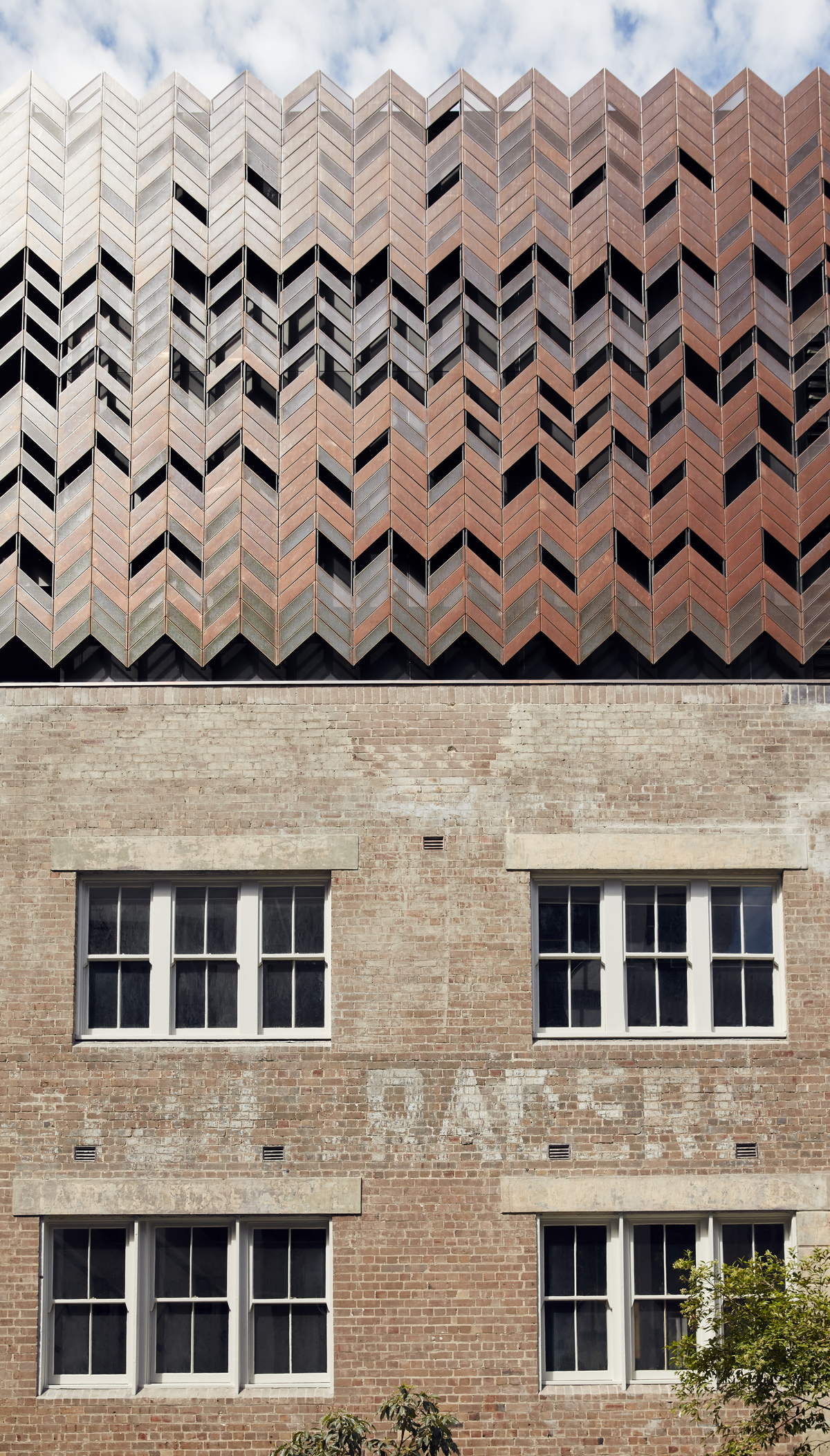 "The conceptual approach was about marrying these two ideas – the artefact and ornament. It's an idea about expressing everything that was old, and true and honest and raw, about the existing warehouse."
Breathe has created 29 guest suites that blend original and contemporary details along with a copper, chevron screen that crowns the building, reflecting the art deco architectural context.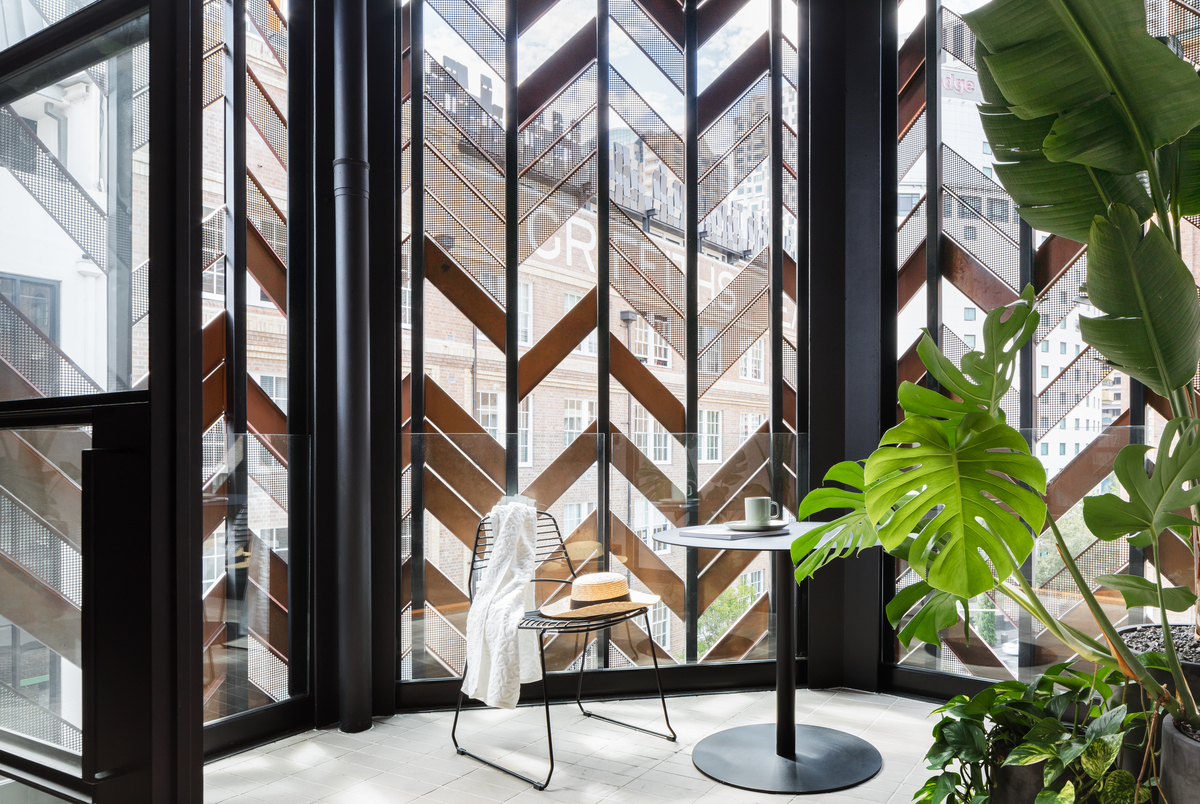 "To the existing brick and timber shell we brought a robust authentic palette of structural and architectural metalwork, concrete, recycled timber, locally designed tiles, textiles, fixtures and fittings," says McLeod. "Suites have been designed to include an external terrace, tucked in behind the existing brick envelope or copper screen facade, to provide shade, natural ventilation and the opportunity to interact with both streetscape and climate.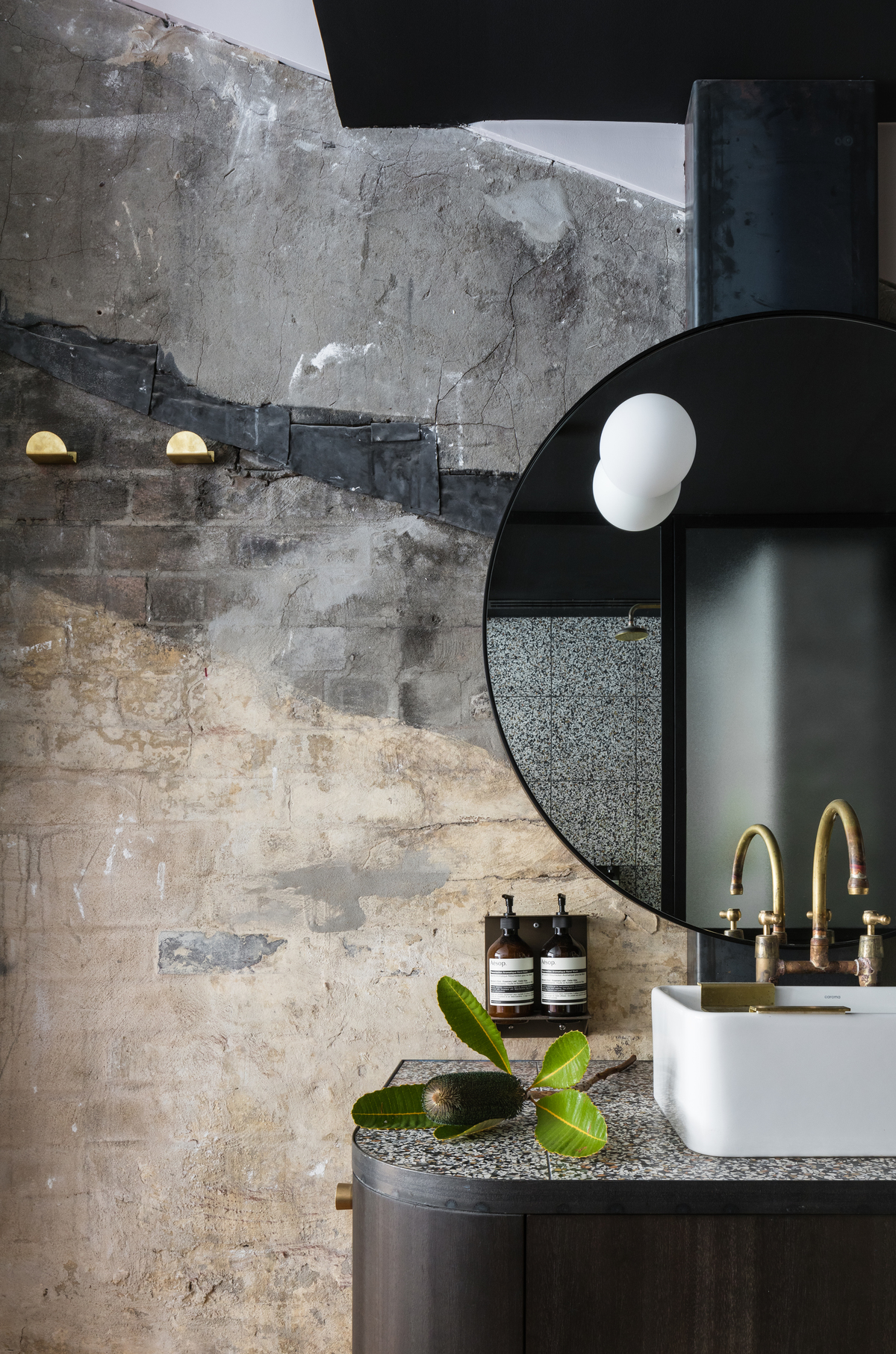 "The existing building is imperfect, with layers of wear that make each suite unique in offering, character and scale. Columns appear in different locations, unpredictable with remnant building features celebrated."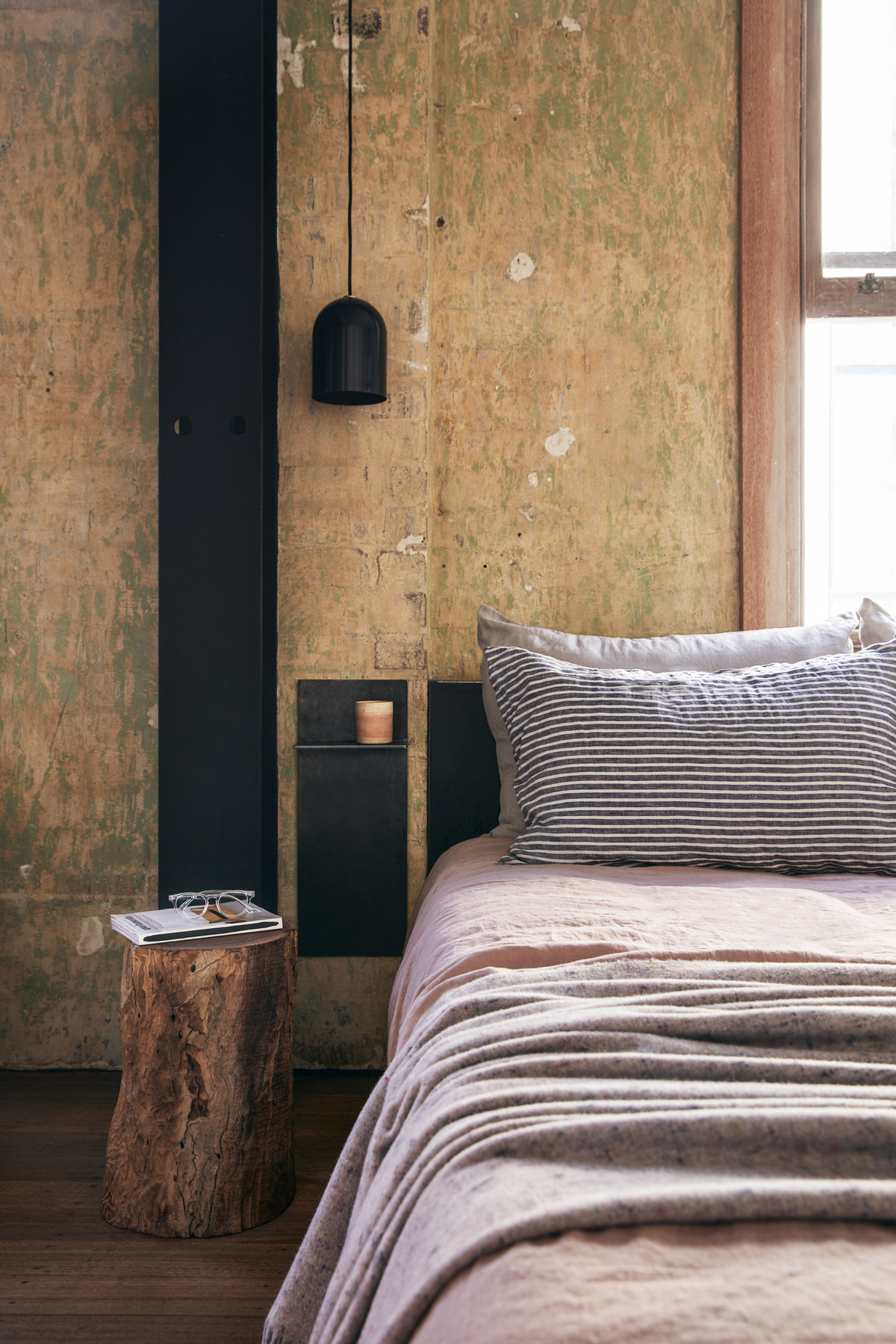 Some suites express the patinated brickwork, parapet and gable ends, while others reveal the former stairwells, and aged joists. Traces of the building's decorative elements are embedded throughout, from freestanding, solid timber bathtubs and architectural metalwork, to lush greenery and locally made furniture and ceramics.
Photography by Tom Ross and Katherine Lu