Brisbane-based prefabricated home company Happy Haus has designed a home with a central lush courtyard that takes advantage of the South East Queensland sub-tropical climate.
The clients, a young couple building for the first time, wanted an open courtyard-style home on their medium-sized block, which is closely bordered by the estates' project-style-homes. To meet their needs, Happy Haus designed the house so that each area can be opened up to natural light and air, but still maintains a sense of privacy.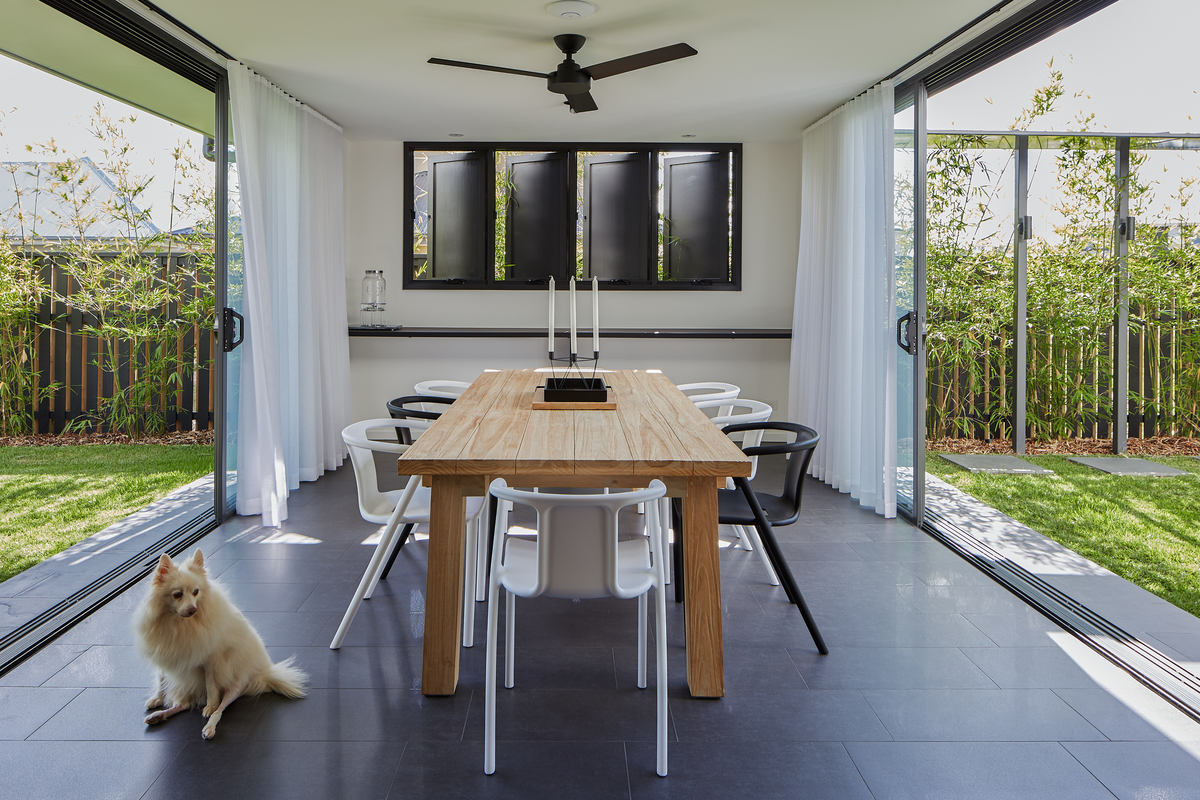 On entry, through large doors at the front edge of the courtyard, the home is private and separate from the street. The open plan living and kitchen area is bordered by sliding doors, allowing cross ventilation and connection to the courtyard.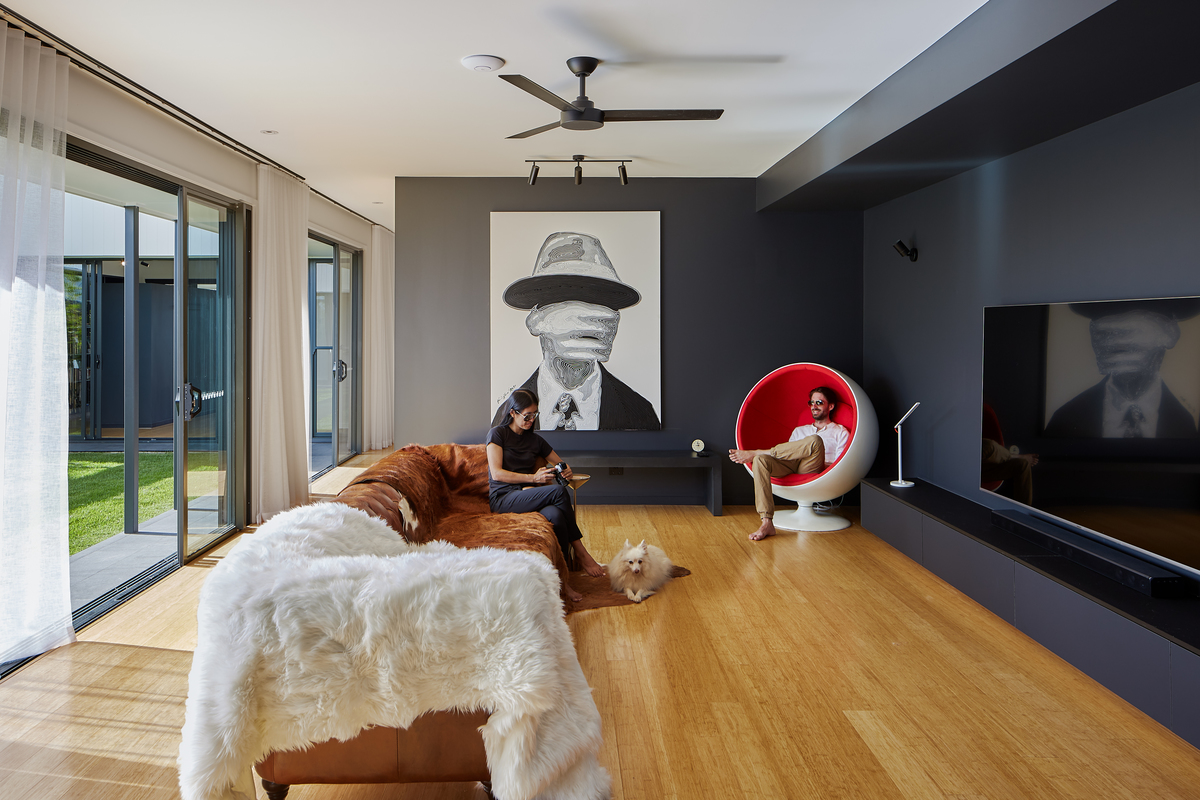 Upstairs, the versatility of the house becomes apparent. A series of bedrooms, bathrooms and a quiet living space all face inwards to the green courtyard. The second retreat-style living area adds flexibility to the home, allowing the residents a secluded rest space away from the open ground floor.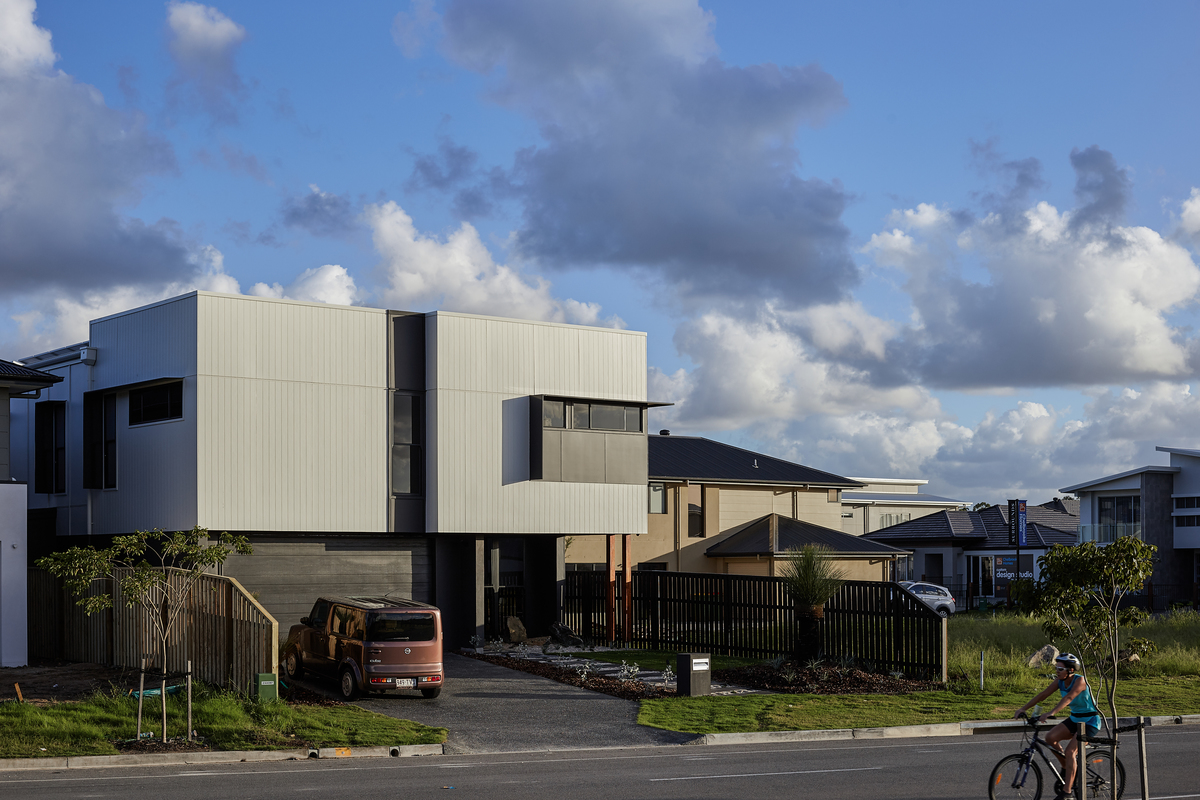 The new suburban estate on the Gold Coast where the house is located is neatly organised in rows of cookie cutter homes that have the potential to encroach on the privacy of the Helensvale Haus, says managing director of Happy Haus, Lachlan Grant.
"Suburban estates are rarely sites for architecturally designed homes that focus on clients' needs and lifestyles", he says. "Often, volume-built homes dominate these sites as they are focused on cost outcomes only. Our philosophy is to create homes where design, quality and cost have been equal partners in the process.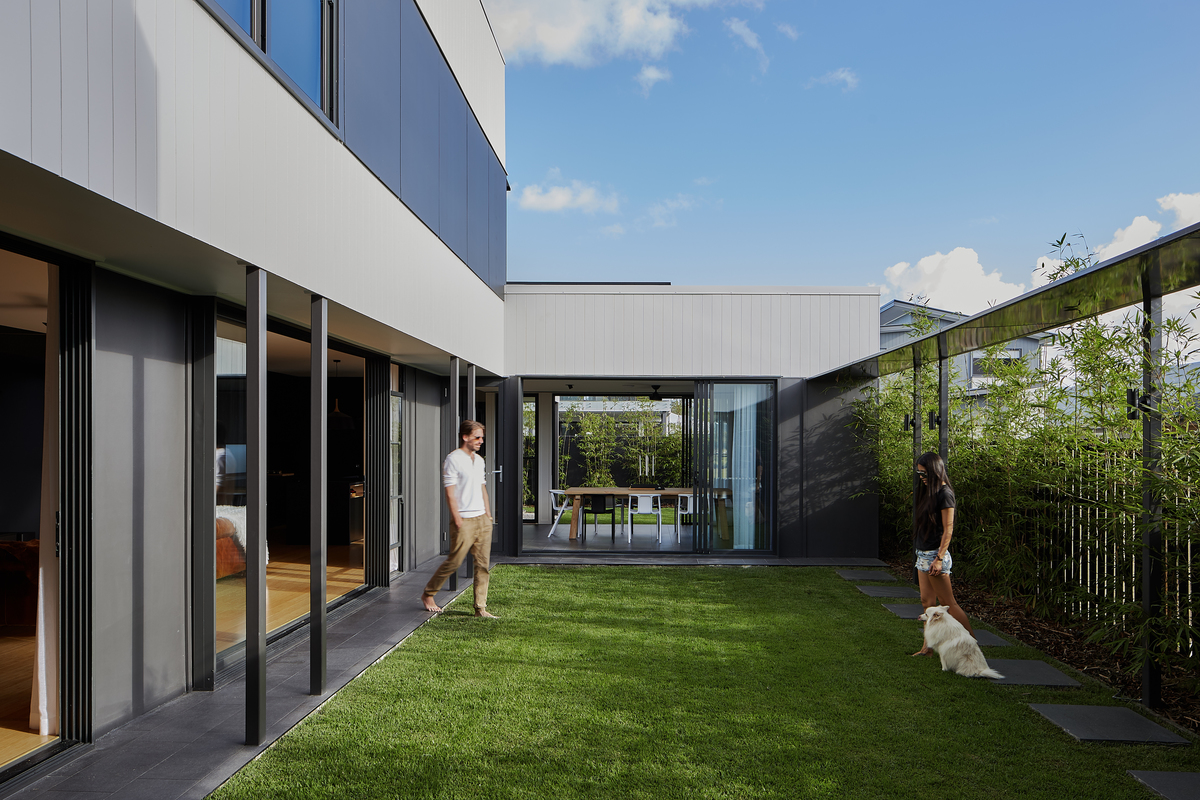 "Architecturally designed homes don't need to be expensive or unattainable; understanding your needs and budget are the most important factors when approaching a build."
Photography by Andy MacPherson