It's unusual that the impetus for a home design is to accommodate a Land Cruiser, but for this travelling couple it was the main requirement of their brief.
The property, which fronts on to a busy road in Randwick, near Centennial Park, in Sydney's eastern suburbs, was an old house in ageing condition. The owners spend much of their time touring Australia and a lot of the project discussions were held by phone from remote parts of the country, architect Ben Giles tells ADR.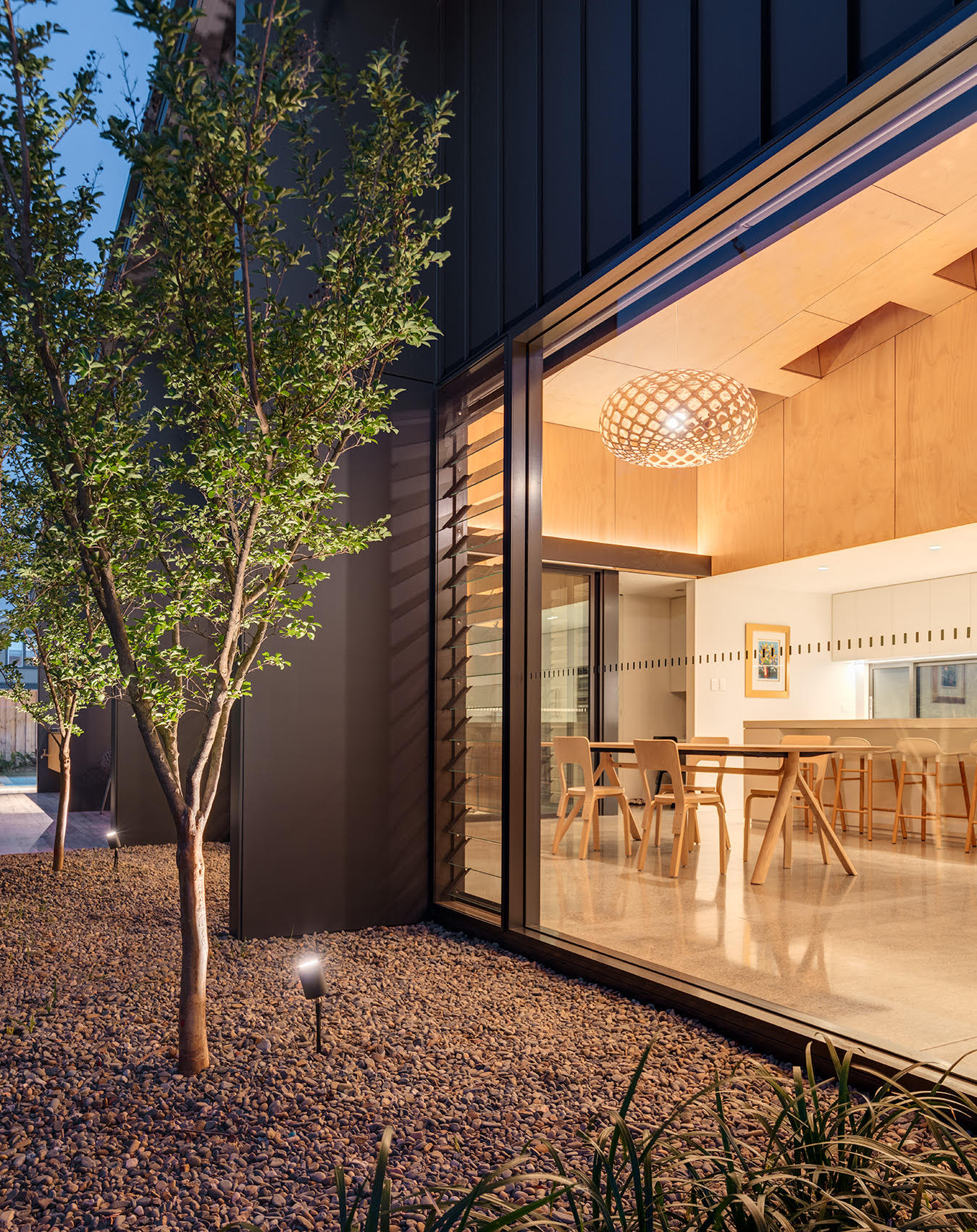 "The main requirement of their brief was to provide the ability to park their well-loved Land Cruiser, complete with roof racks, tow bars and assorted paraphernalia, off the street," he explains. "The original house and site layout provided no way of achieving this so the decision was made to demolish the house and re-build."
The couple wanted a low maintenance house that could be locked up and left, but also one where they could age in place for future years. The house also needed to provide separate accommodation for visiting grandchildren, family and friends.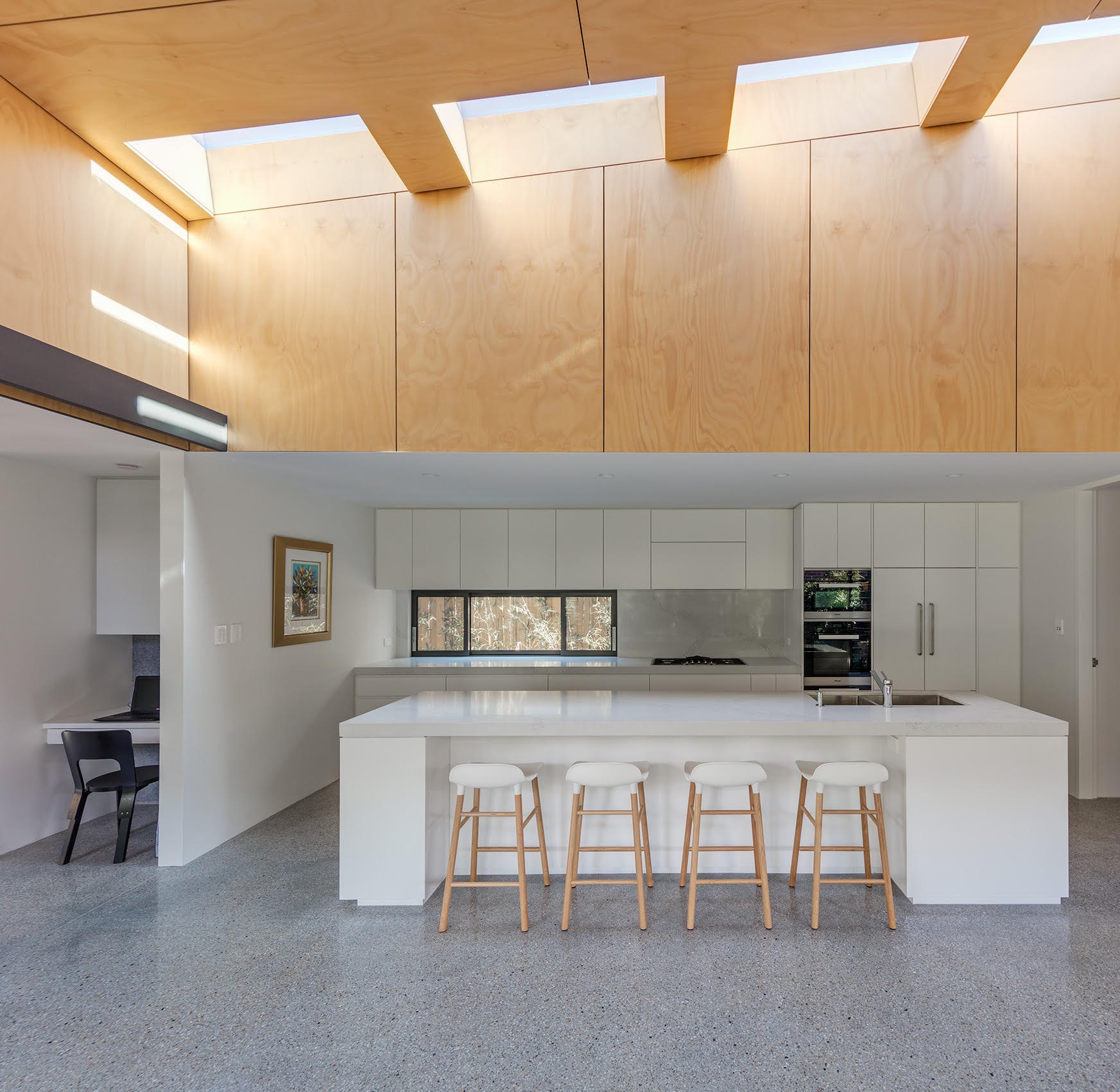 A pool was required along with four bedrooms, a covered outdoor entertaining area, garden area, large garage with internal access, high ceilings, visual and acoustic privacy from neighbours, and reduced traffic noise from the busy street – all on a limited budget.
The approach was to build a well-insulated, cross-ventilated, lightweight timber-framed house to limit costs and create a thermally comfortable home. Given the site's flat landscape, which had no discernible views, the approach was to locate the house to the southern portion of the site and leave a linear garden on the northern side of the house on which to look out on.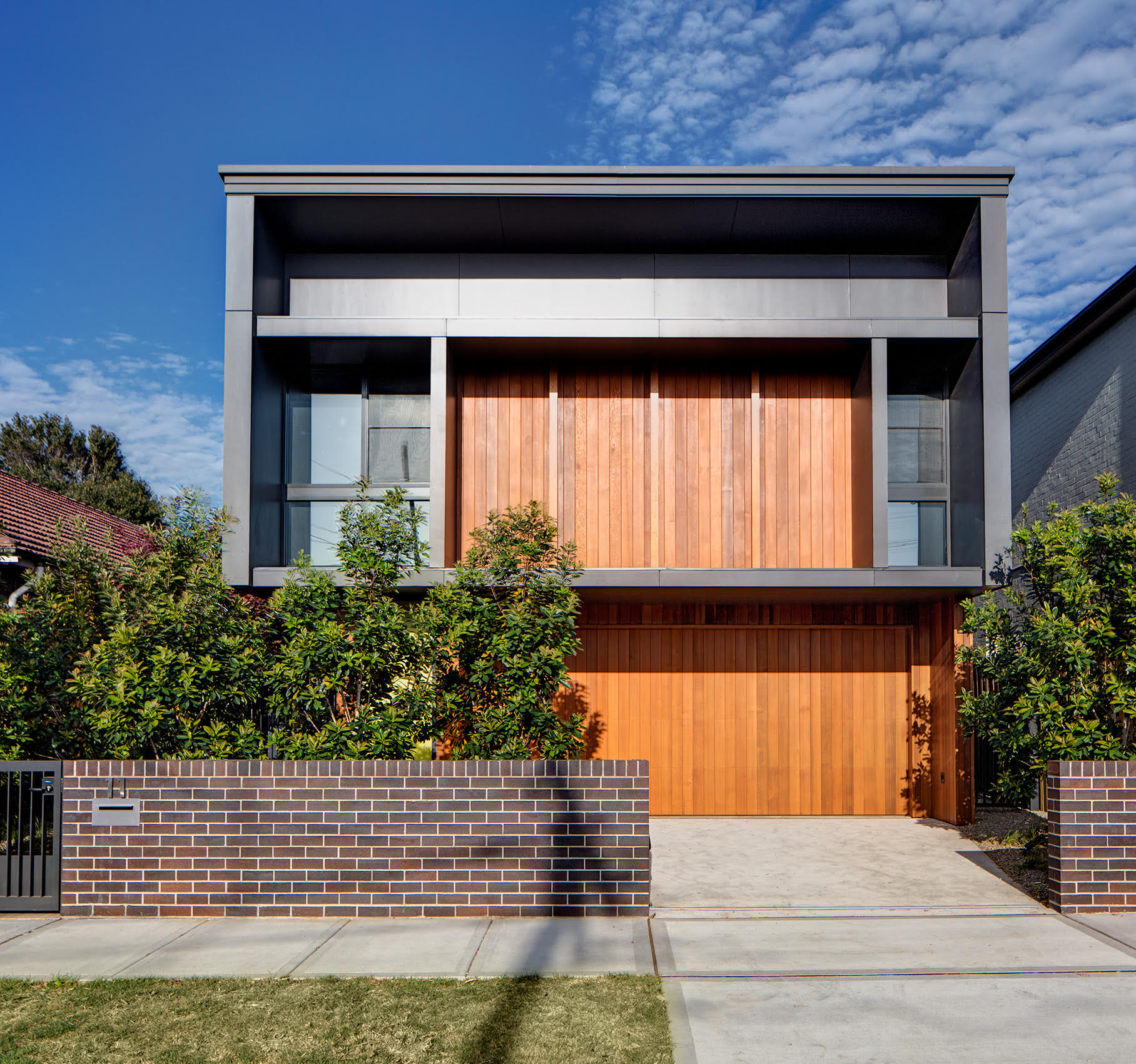 "We created a linear house with all living areas and the main bedroom at the eastern end, away from the traffic noise to the west," says Giles. "Living, dining and kitchen areas look out on to the northern garden via a glazed gallery. The roof is one big singular skillion roof that rises from the eastern end where the house is single-storey, to the west where the house becomes two-storeys."