Melbourne-based small architecture practice NWMN is this year's NGV Architecture Commission, an annual series that invites Australian architects to create work of site-specific, ephemeral architecture for the NGV Garden.
Now in its seventh iteration, the commission is a chance for architects and designers to pen a temporary pavilion to be displayed throughout the summer at the NGV International's Grollo Equiset Garden in Melbourne.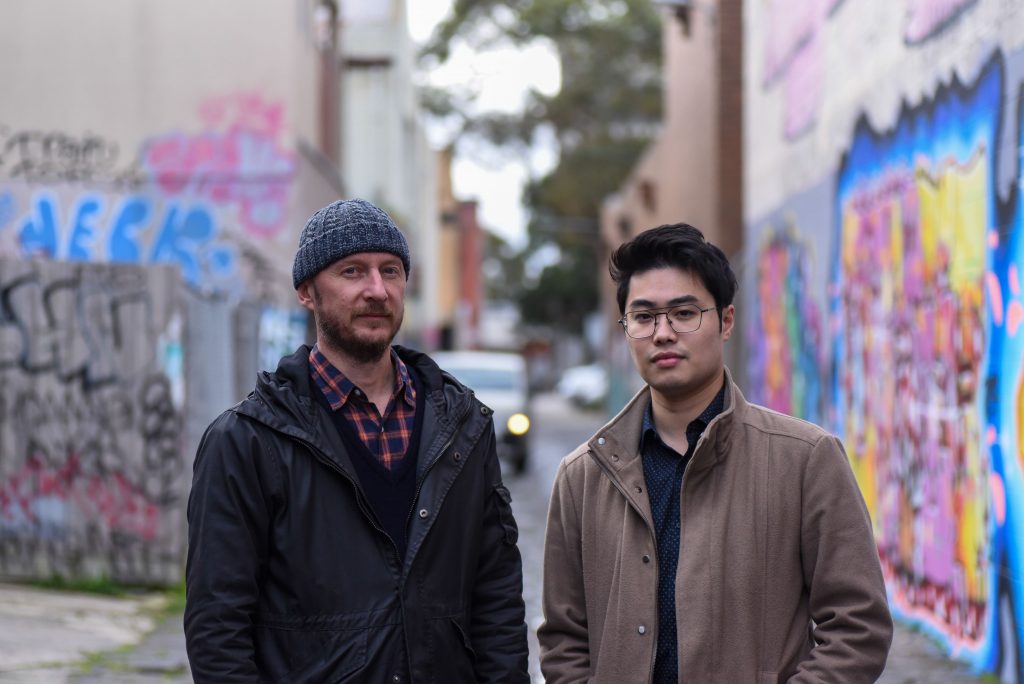 NWMN architect Adam Newman and NWMN leader designer and technical director Kelvin Tsang were inspired by the global architectural icon, The Parthenon, in their winning Architecture Commission titled Temple of Boom.
As an apex of Western civilisation, democracy and perfection, The Parthenon is celebrated by NWMN for its iconic and enduring beauty.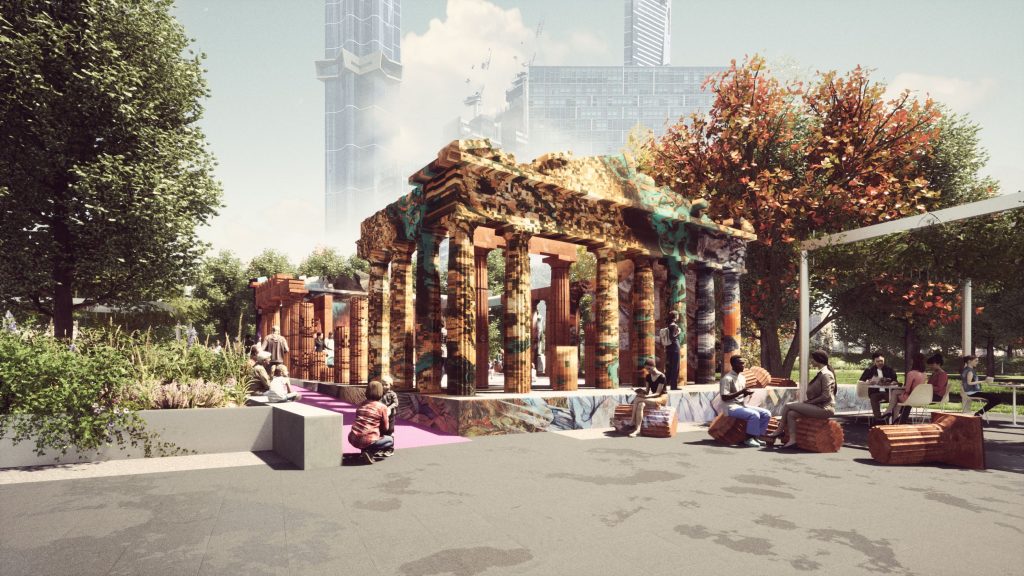 NGV director Tony Ellwood AM says The Parthenon is "one of the most famous examples of classical architecture.
"The Parthenon in Athens is often viewed as a potent symbol of Western art and culture. This thought-provoking work by Adam Newman and Kelvin Tsang invites us to consider how we create and imbue architecture with meaning, as well as how this meaning can shift across time periods and cultures."
Temple of Boom will be painted with overlapping large-scale artworks by Melbourne-based artists, adorning their version of the ancient monument with multifaceted layers of meaning.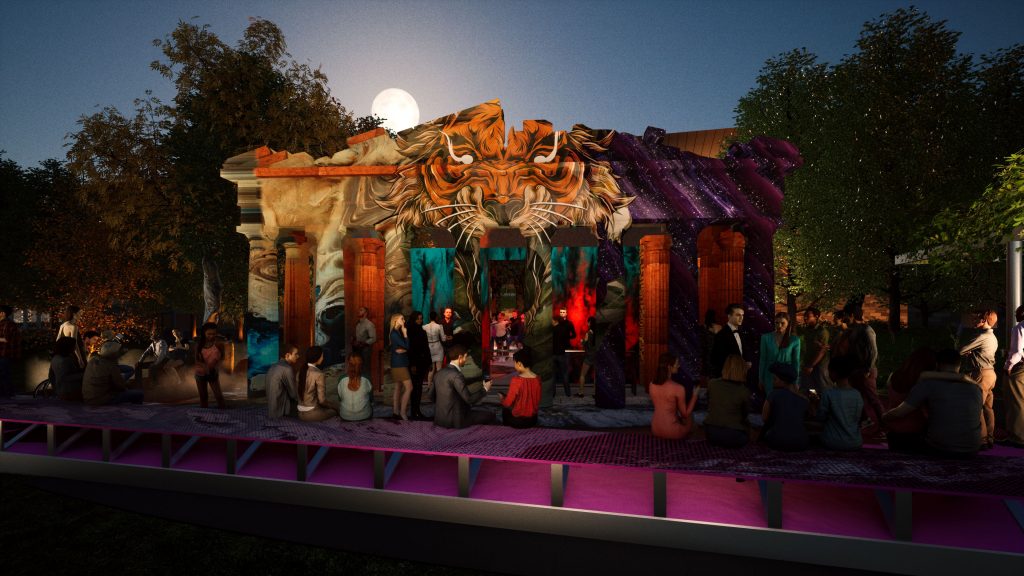 The building will also be layered in vibrant colours and artistic embellishment, reminiscent of The Parthenon's original aesthetics over 2000 years ago.
Owing its namesake to the vibrations of music, Temple of Boom is conceptualised as a 'meeting place' for the community and an outdoor venue for a diverse program of NGV-curated performances, programs and live music across the summer period.
Newman and Tsang invite audiences to reflect on the conversations that are enabled when this ancient building is viewed in new and surprising contexts.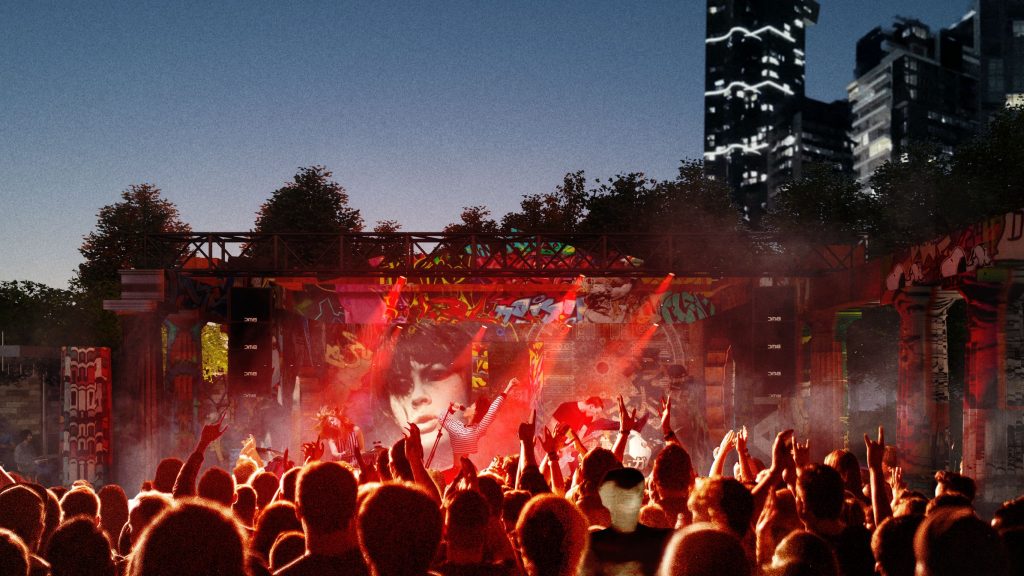 "The projects ask us to consider the effect of time on all architecture. Temple of Boom reflects the slow yet unstoppable processes of change that transform all cultural, geological and ecological systems," explains Newman and Tsang.
"The geological forces that shape the world, layers that accumulate as cities for over generations, the rise and fall of monuments set against a backdrop of social, political and cultural change."
The 2022 NGV Architecture Commission will be on display at Melbourne's NGV International from 16 November 2022. Entry is free.
Renders courtesy of Adam Newman and Kelvin Tsang.
Adam Newman is an architect at NWMN, his principal focus is on adaptive building re-use and regeneration through the lens of conscious engagement with local ecologies.
Kelvin Tsang is lead designer and technical director at NWMN. His interests lie in using narrative-driven architectural design and image production to promote conversations about architecture's role as a driver of positive change.