In celebration of the 2021 IDEA Awards, ADR is taking a sneak peek into the people behind the design magic. Today interior designer Fiona Lynch is our leading lady.
As a Designer of the Year finalist, Fiona Lynch has six projects shortlisted in five different categories.
Winners are set to be announced at the 2021 IDEA gala in Sydney in late February next year.
To receive regular updates about IDEA, including details of how to enter next year, subscribe to our newsletter.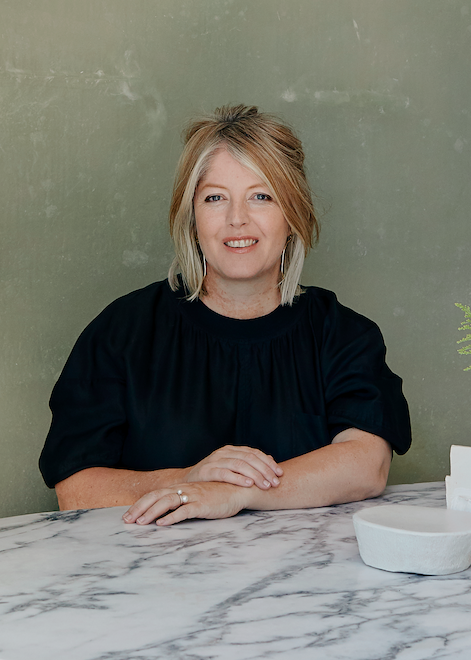 Fiona Lynch's eponymous studio was founded in 2013 and has since worked on a range of residential, retail, office, hospitality, institutional and hotel projects.
Incorporating architectural and interior design services, Fiona Lynch's atmospheric creations embody a spirited minimalism with a keen emphasis on custom joinery, furniture and lighting design.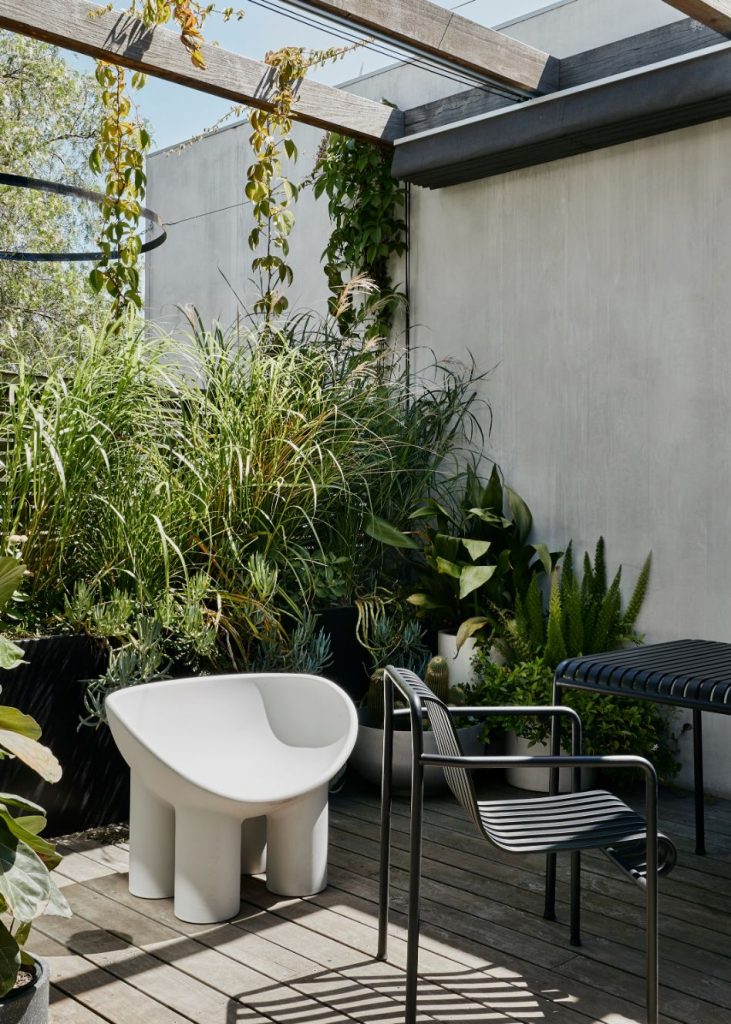 What would winning IDEA mean to you?
Essentially that my work has a valued relevance amongst my design peers and there's an appreciation for the creative limbs I go out on.
Why did you enter?
The team's worked on really varied projects straddling Sydney and Melbourne over the last 18 months – from commercial foyers in the heart of Melbourne's CBD and the sensually minimalist transformation of a chateau-style manor to the creation of a modern-day trattoria with polished urban grit, amongst others. It was important to share the breadth of our work in the design world's sphere.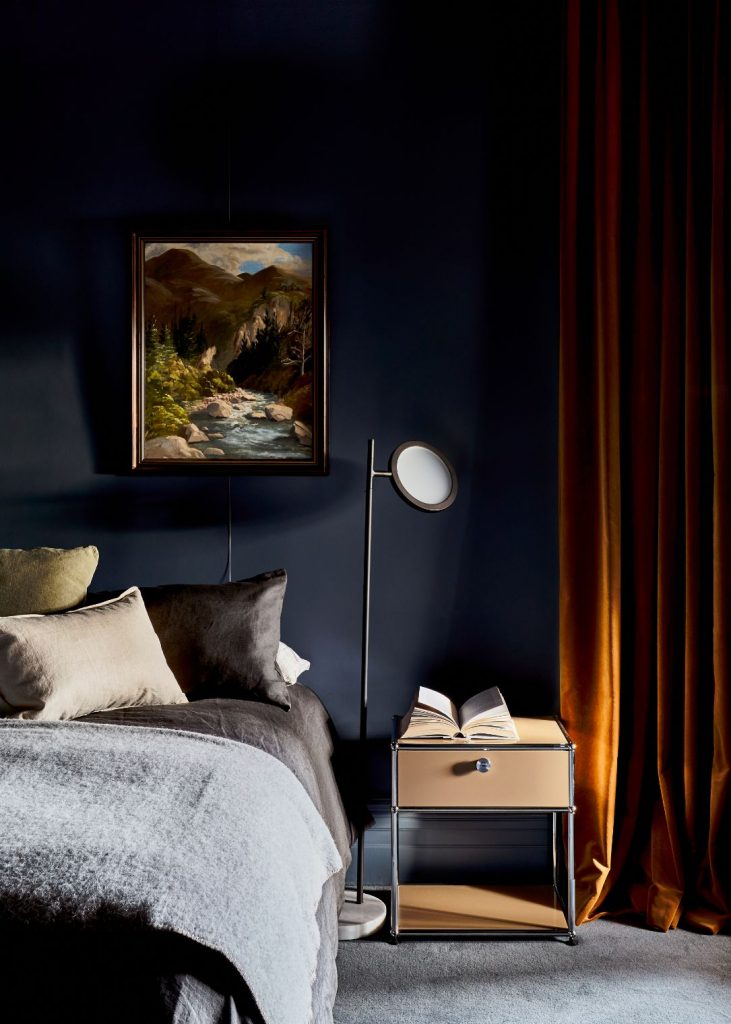 If you win, where will the trophy go?
I should say in the office, but I'm tempted to place it in the kitchen at home so my kids in particular can appreciate the work I do. That way if I'm flailing on the domestic admin front I can just plonk it in front of them to silence the commentary!
How has the COVID-19 global pandemic affected your business? How would you ideally like to emerge on the other side?
It's been frustrating not being able to connect on a physical basis daily with staff in the office as it's a bit of a creative lab given new prototypes and custom designs are devised in there. On the flipside, the pause has had its benefits. I've noticed new residential clients in particular are more receptive to explore and express their identity more with idiosyncratic art, furniture, lighting and colour. There's also a greater sense of value in considered, crafted things, so a fuller appreciation for all our custom elements.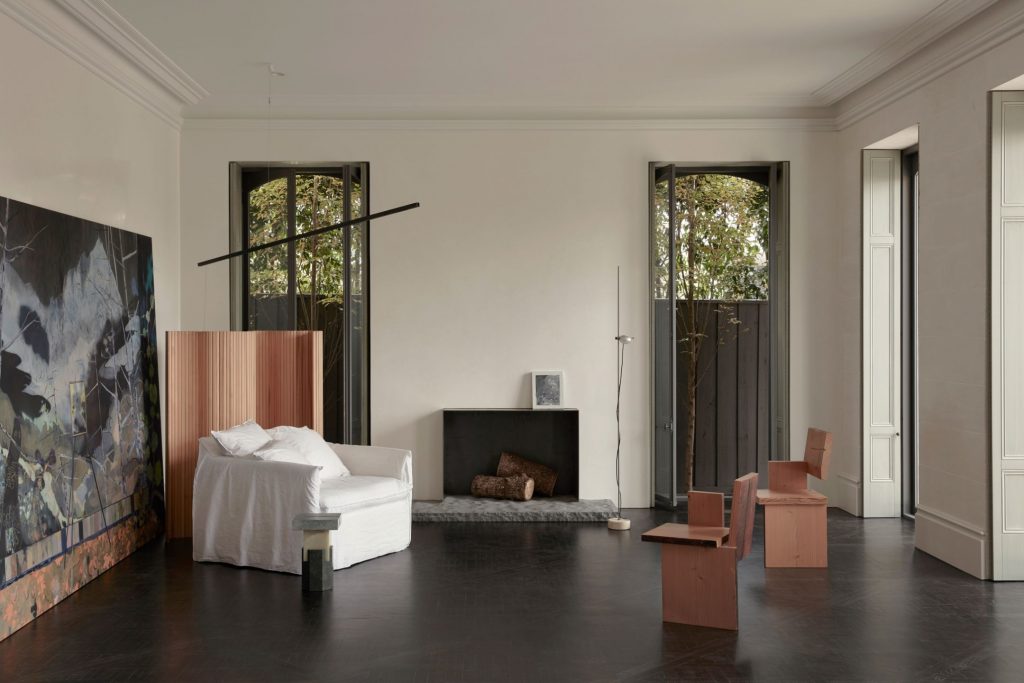 What advice would you give to emerging designers who want to follow your path?
Make the most of our post-lockdown freedom! Visit open studios, see exhibitions, hit galleries plus furniture and lighting stores. Connect at live events like exhibition openings too. You never know who'll you meet and what could evolve. And travel! Also, turn a blind eye to design trends. Now's the time in your career to experiment with both materials and making. And think green – we're on the cusp of incredible sustainable design initiatives. That's where a full spectrum of ingenuity is spinning now. It's something I promote on my online platform, Future Archive, on my website.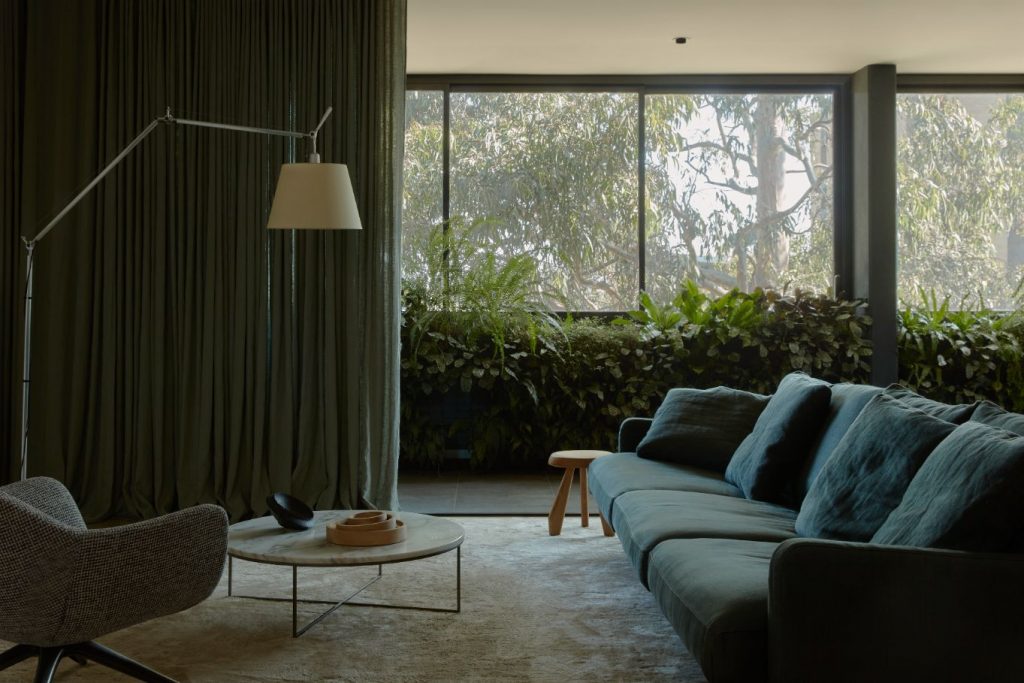 Looking back, what is one thing you are proudest of?
I founded Work Shop in 2019, which showcases experimental design, artworks and objects in my studio annex during Melbourne Design Week. It attempts to blur the perceived hierarchy of visual art over design, often exhibiting what I refer to as 'functional art.' It also gives designers (including those in my team) the opportunity to test ideas before proceeding into full production and leads to some amazing collaborations with artists and artisans (from ceramicists and glassblowers to sculptors and metalworkers) for some of our domestic and commercial projects which is the real kicker. We're currently devising our biggest exhibition to date for Melbourne Design week 2022 which will be held off-site.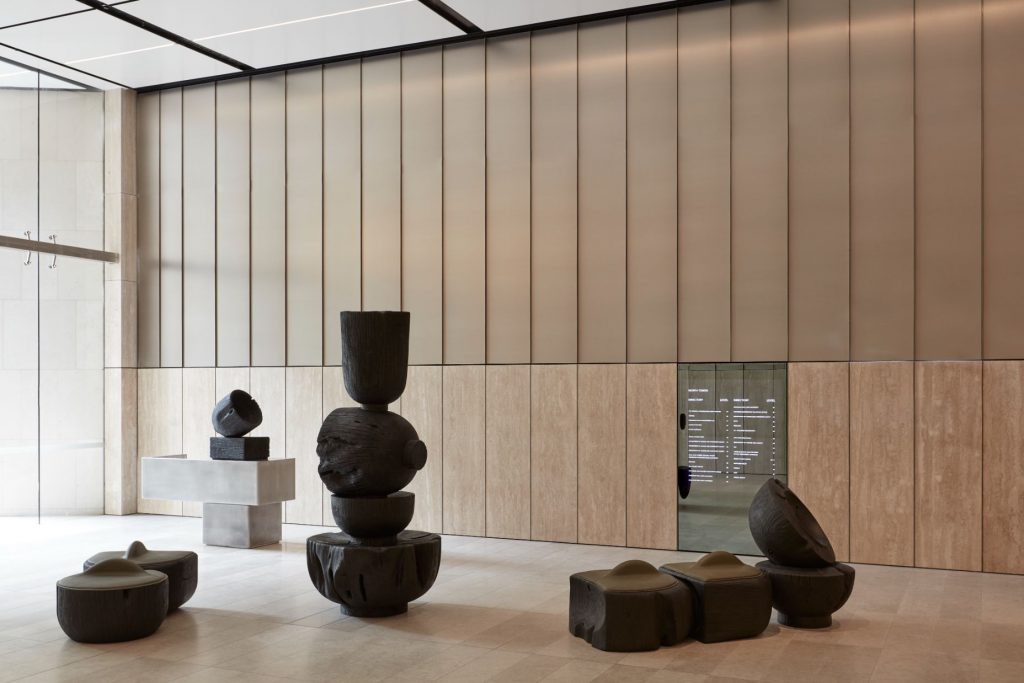 How would you describe your outlook for the future? What do you want to see for the design industry?
Customisation is king. Having been cooped-up for so long, people are keen to make their homes their castle regardless of size. They're after a point of difference as opposed to blending in. For true designers, this will be a golden era and I hope they rise to the challenge, equally educating clients on the importance of creating spaces with longevity in mind especially in the high turnover world of hospitality.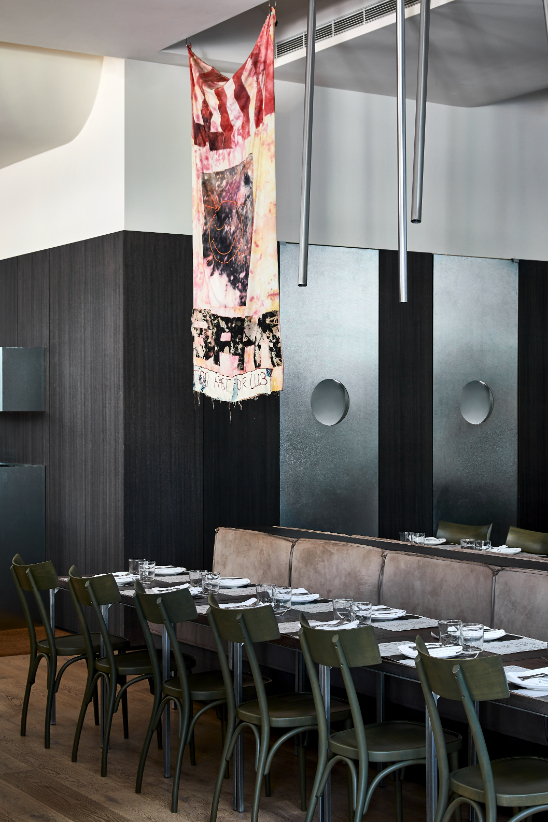 Explore more from the 2021 Designer of the Year finalists and other award categories on the IDEA website.
Last month, ADR covered Fiona Lynch's latest project CicciBella. The Parramatta restaurant has been shortlisted in the Hospitality category for the 2021 IDEA Awards.