Parisian practice Barrault Pressacco has recently completed a social housing project built using massive stone and hemp concrete.
The building is located in the 11th arrondissement of Paris, where vernacular architecture coexists alongside Hausmannian renovations from the late 19th century.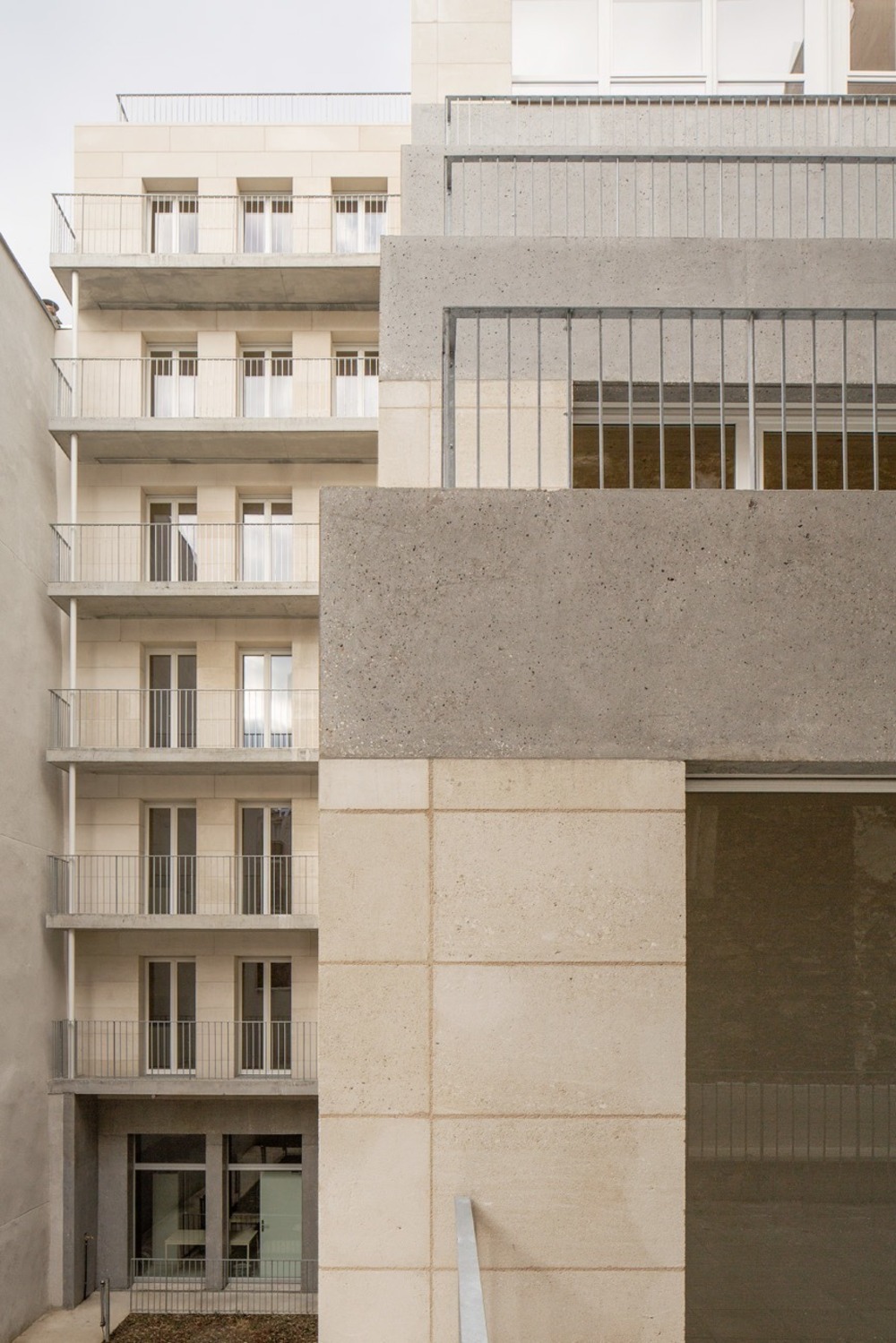 The architects took an environmental approach to the design while echoing the Hausmannian building tradition that characterises the French capital. The use of natural material equally contributes to "the sense of well-being and comfort that permeates the project", explains Barrault Pressacco.
"Stone is abundant in France and notably in the vicinity of Paris. Its use is virtuous environmentally and highly contextual, drawing on local resources and engaging the regional economy. Territory, city and architecture are thus brought together by this ancestral material."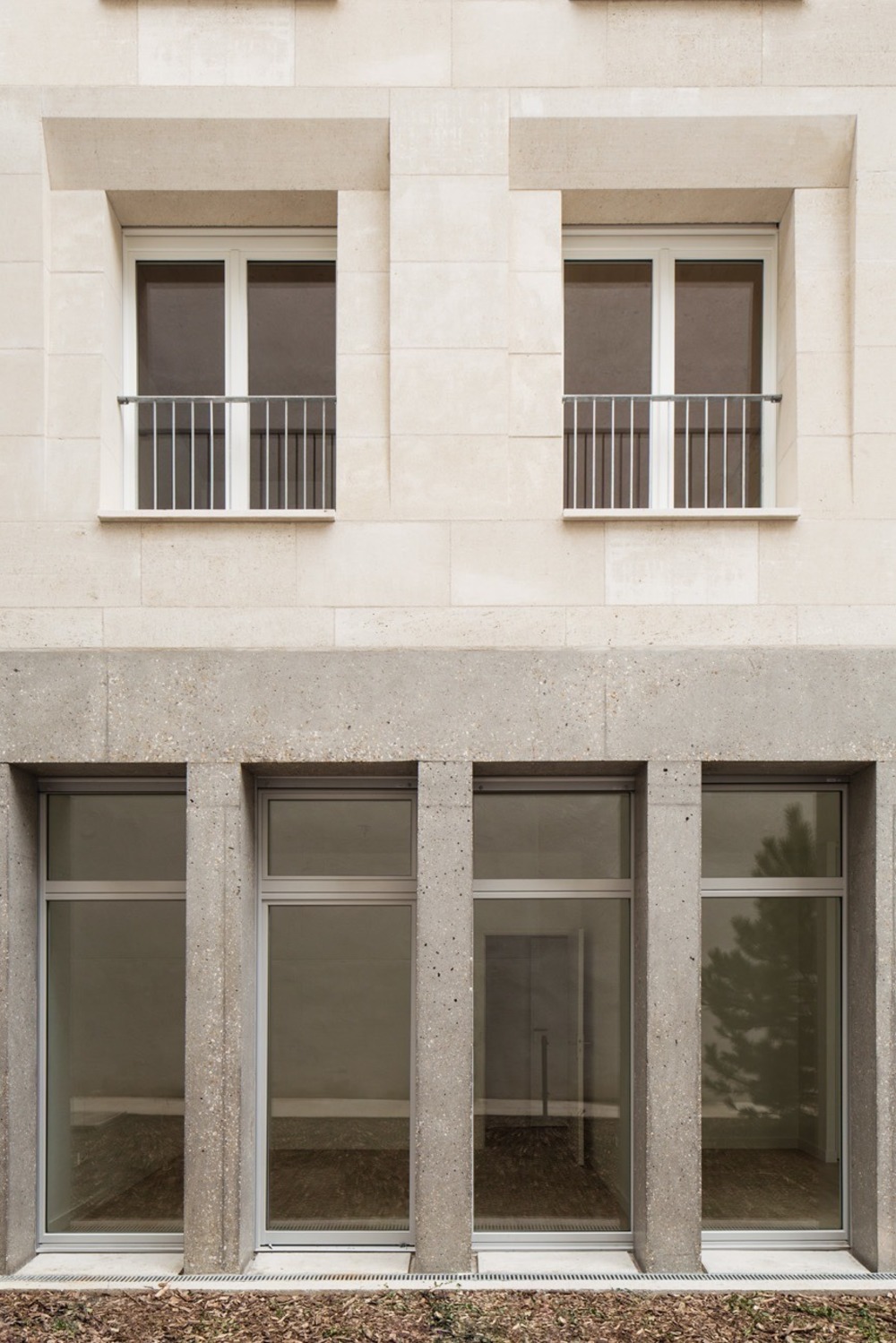 Stone is also more energy efficient compared to other materials as it undergoes little transformation from when it is extracted, cut and laid.
The construction of the building is hybrid, composed of different materials each assuming a particular mechanical or thermal role. All the facades are in massive stone supported by reinforced concrete porticos on the ground floor. This juxtaposition is a nod to Parisian building tradition, where typically the materiality of the lower and higher levels differs. The thickness of the stone facade also varies: it's 35 centimetres on the first level and 30 centimetres on the floors above. For insulation, hemp concrete was chosen for its breathability.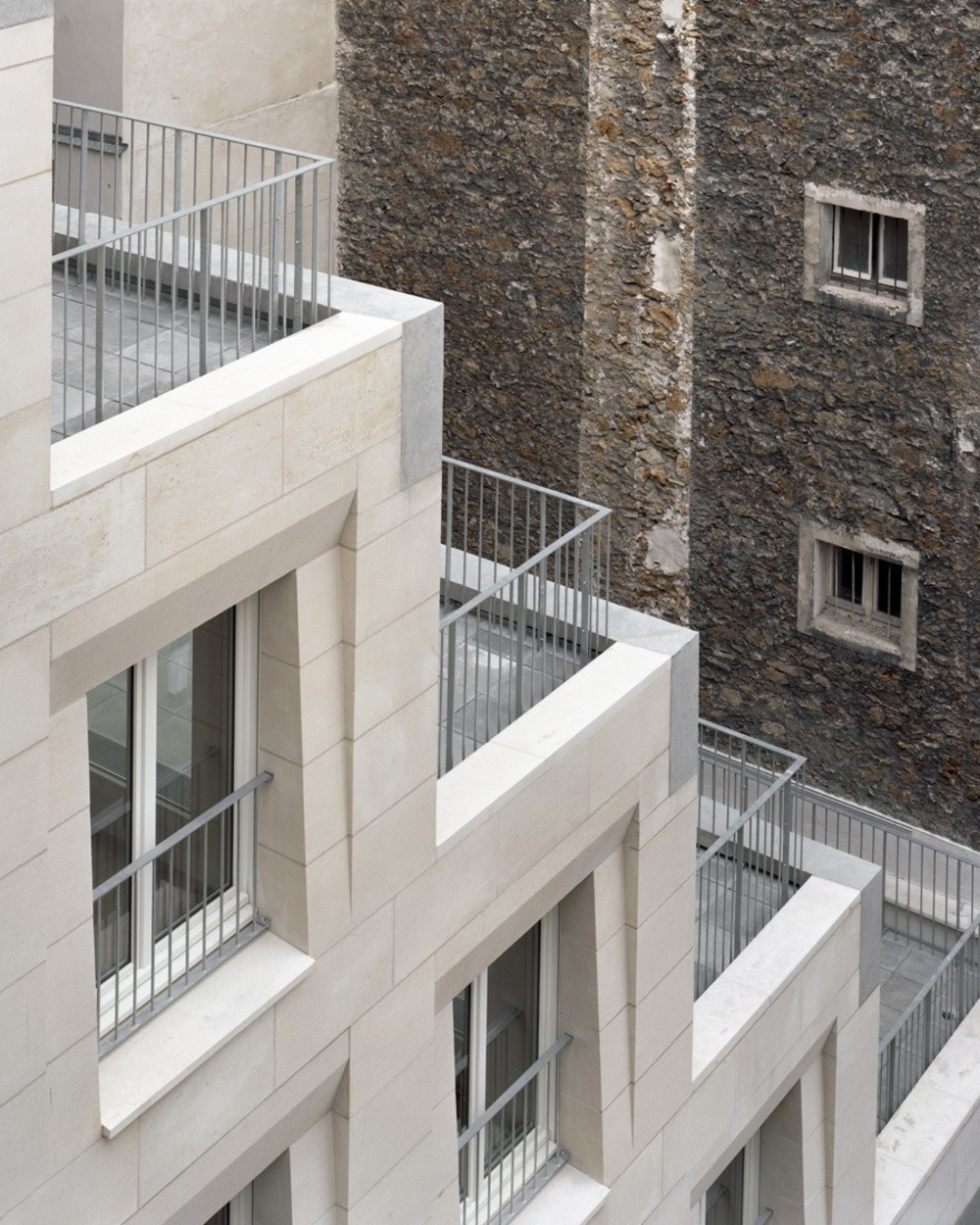 "For the project architects, an awareness of the life cycle of stone—extraction, transformation, use, reuse—gives new relevance to the architectural form and to construction details," adds Barrault Pressacco.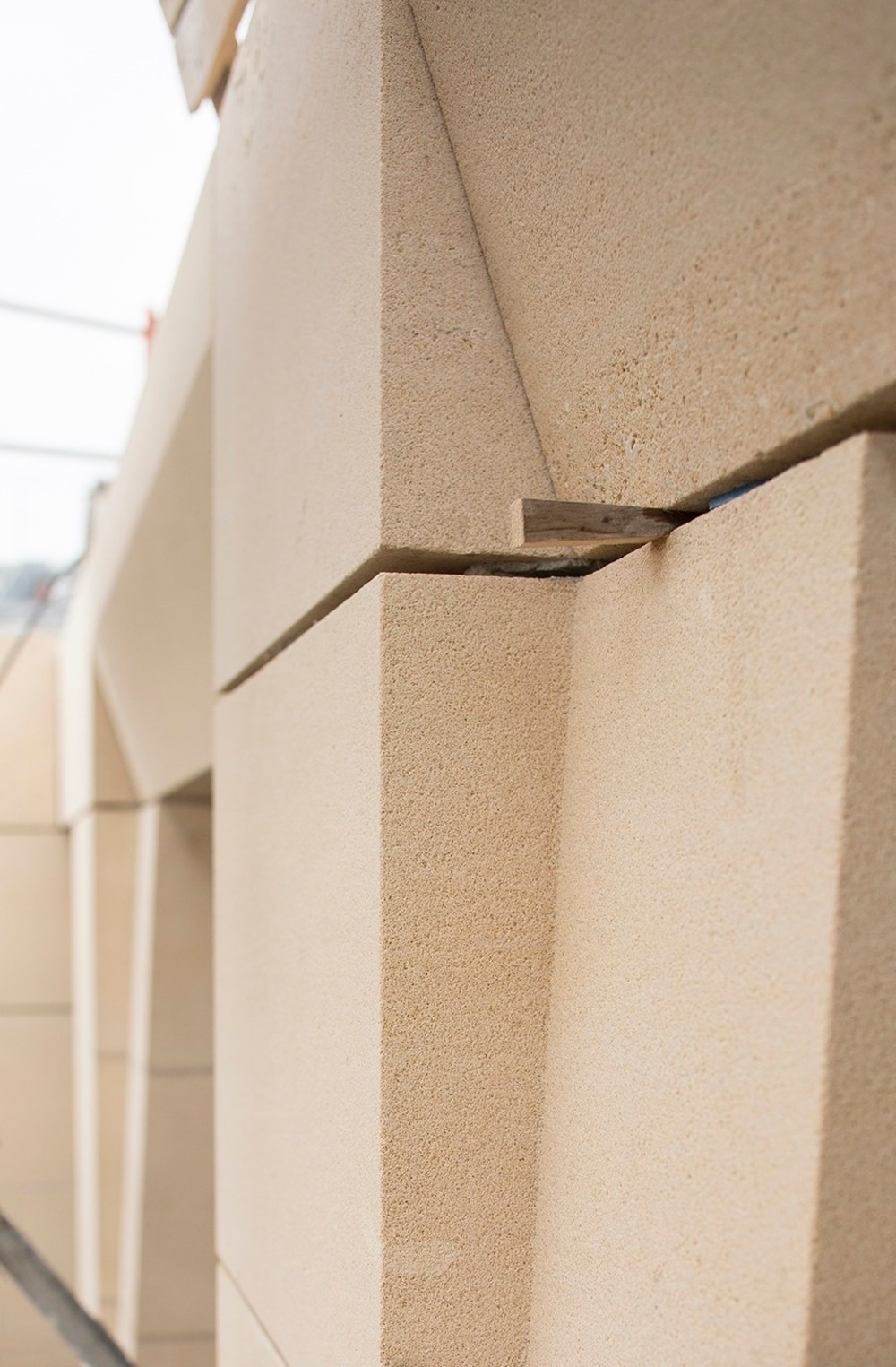 Photography by Giaime-Meloni