Large-scale architectural installations and thought-provoking design objects explore future themes, issues and the human civilisation in the NGV's latest exhibition, Sampling the Future.
Showcasing new work by leading experimental and speculative designers, the free exhibition runs until 6 February 2022 at The Ian Potter Centre in Melbourne.
Bridging the worlds of design, technology, science and philosophy, Sampling the Future is divided into two thematic sections – the near future and the distant future.
In the former, issues of climate change, biodiversity loss and pollution are addressed in specially commissioned works and pieces from the NGV Collection.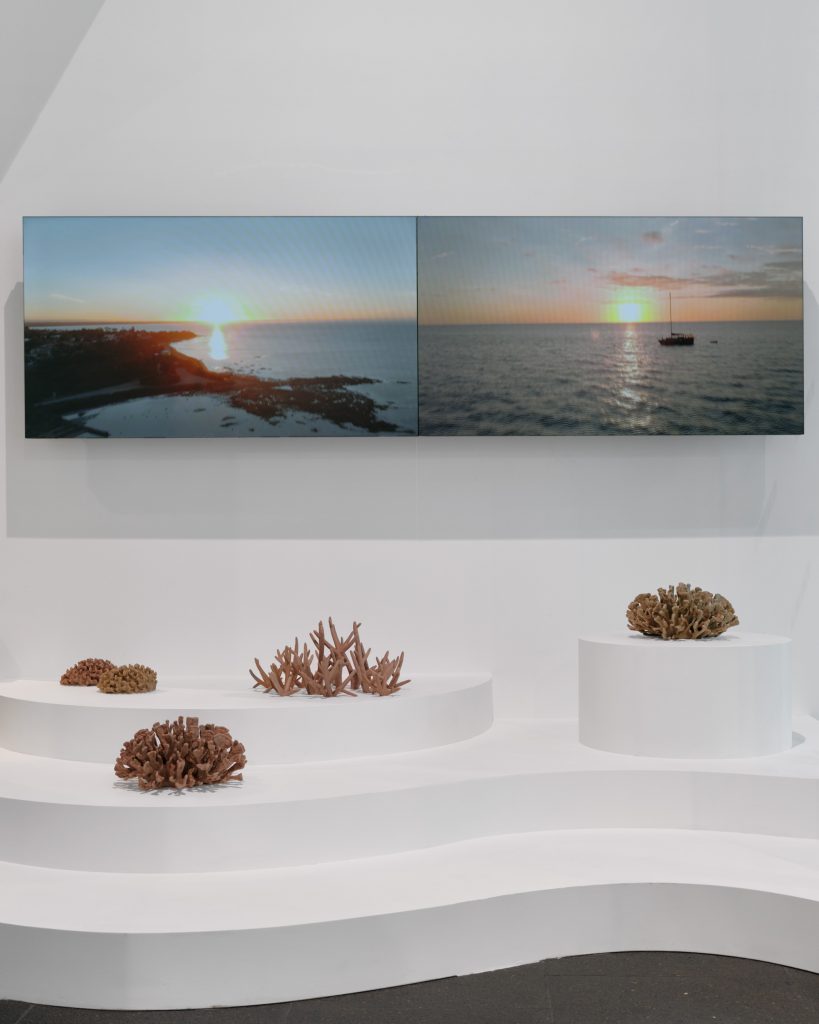 The exhibition opens with Pirjo Haikola's Urchin Corals, which has developed a landscape of 3D-printed corals. Made from the shells and spikes of the Purple sea urchin, the pieces address both the threat sea urchins pose to marine life and Australia's ongoing coral crisis.
Next door, an entire room is given over to Alex Goad's Reef Design Lab and features a 3D-printed modular system designed for constructing reef habitats in tropical and temperate waters without heavy-duty equipment.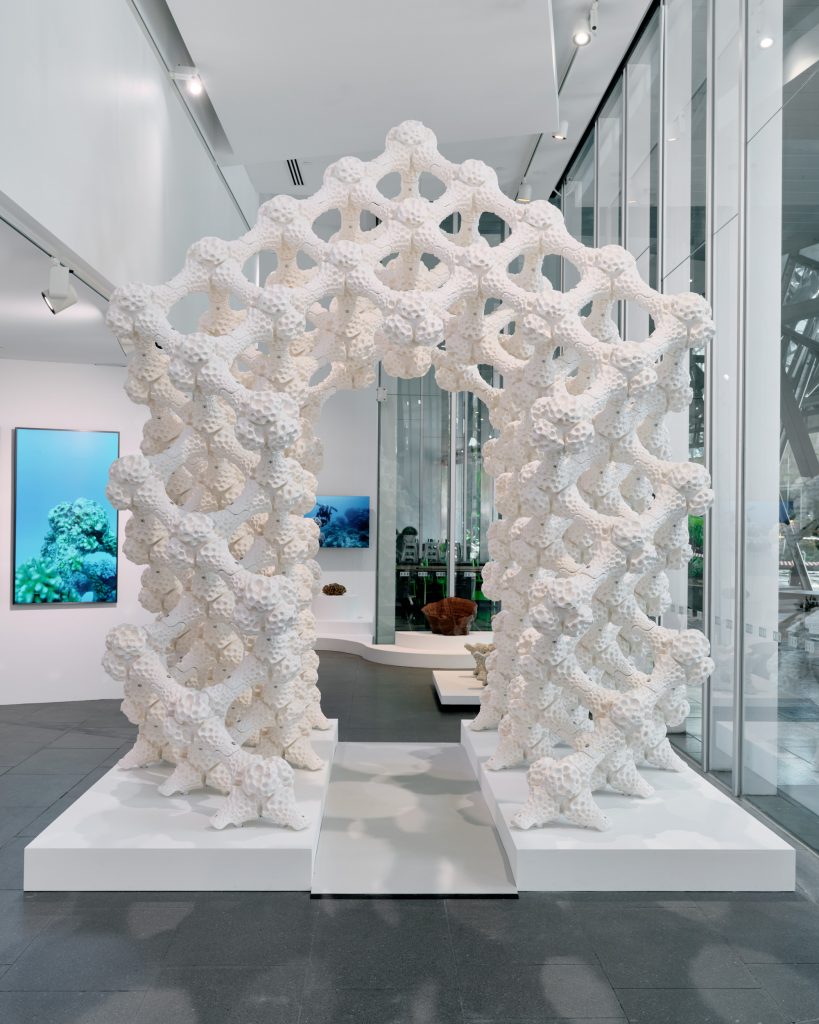 Combining parametric design with 3D printing and traditional manufacturing, MARS uses complex geometric outcomes at scale to develop 'ecological structures' as replacements and aids for damaged maritime ecosystems.
Next to Goad's striking structure is Unclear Cloud – a newly commissioned work of speculative architecture by RMIT University Associate Professor Roland Snooks and sound artist Philip Samartzis.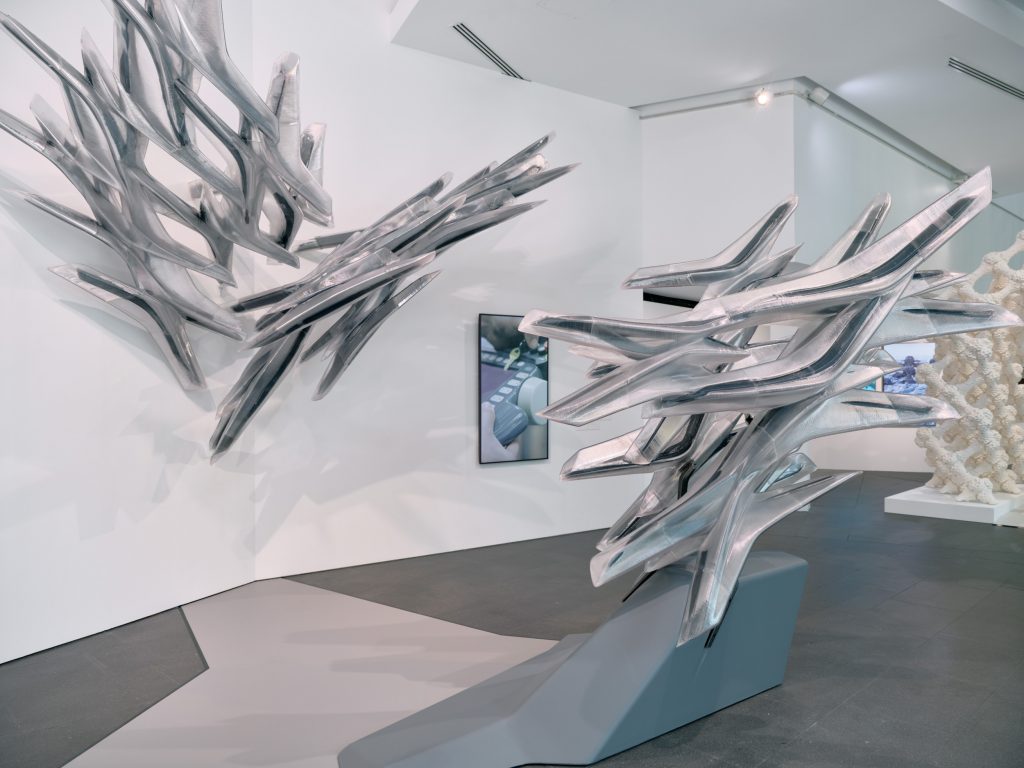 Using advanced computation, 3D-printing and robot fabrication, the installation includes embedded sound of glacial melting in an effort to draw attention to the environmental impact of cloud computing and its massive energy requirements.
Also in this space is fellow RMIT researchers Dr Leanne Zilka and Dr Jenny Underwood's newly-commissioned 3D installation Knitted Architecture.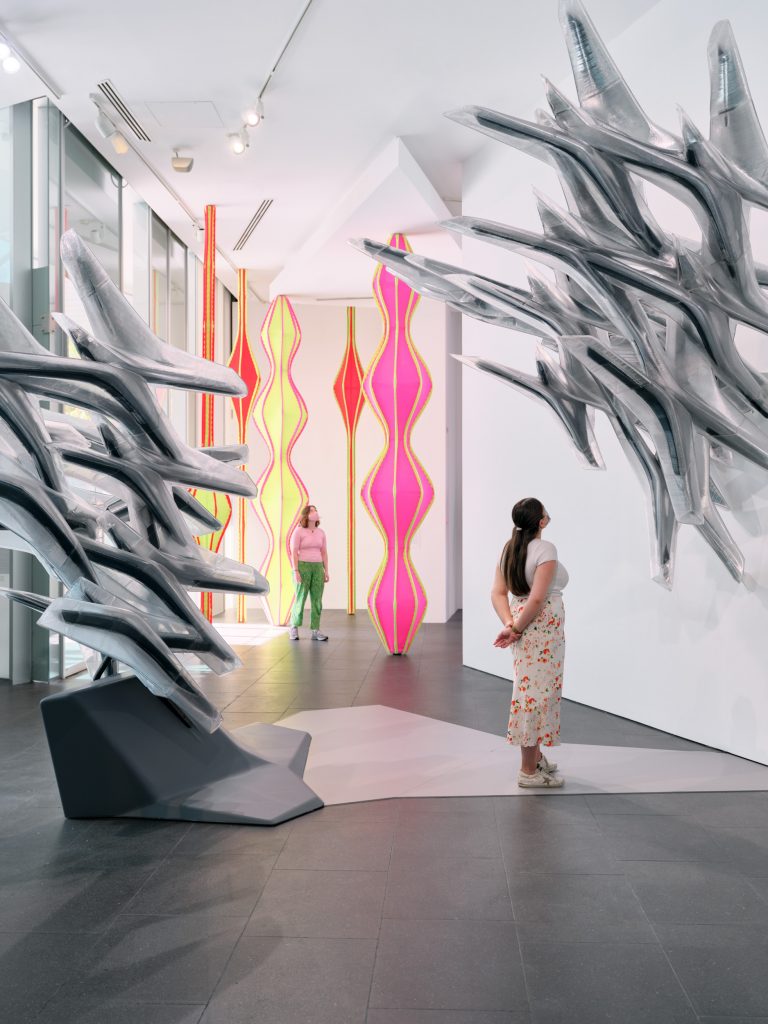 In the other section of the exhibition, history, mythology and philosophy capture our relationship to and reliance on natural resources, as well as the central role materials played in shaping the tools and artefacts of human civilisation.
Alice Springs-based designer and 2017 Australian Furniture Design Awards winner Elliat Rich heads up this section with a series of mirrors that offer a glimpse into a future where Western and non-Western knowledge systems have converged and found equilibrium.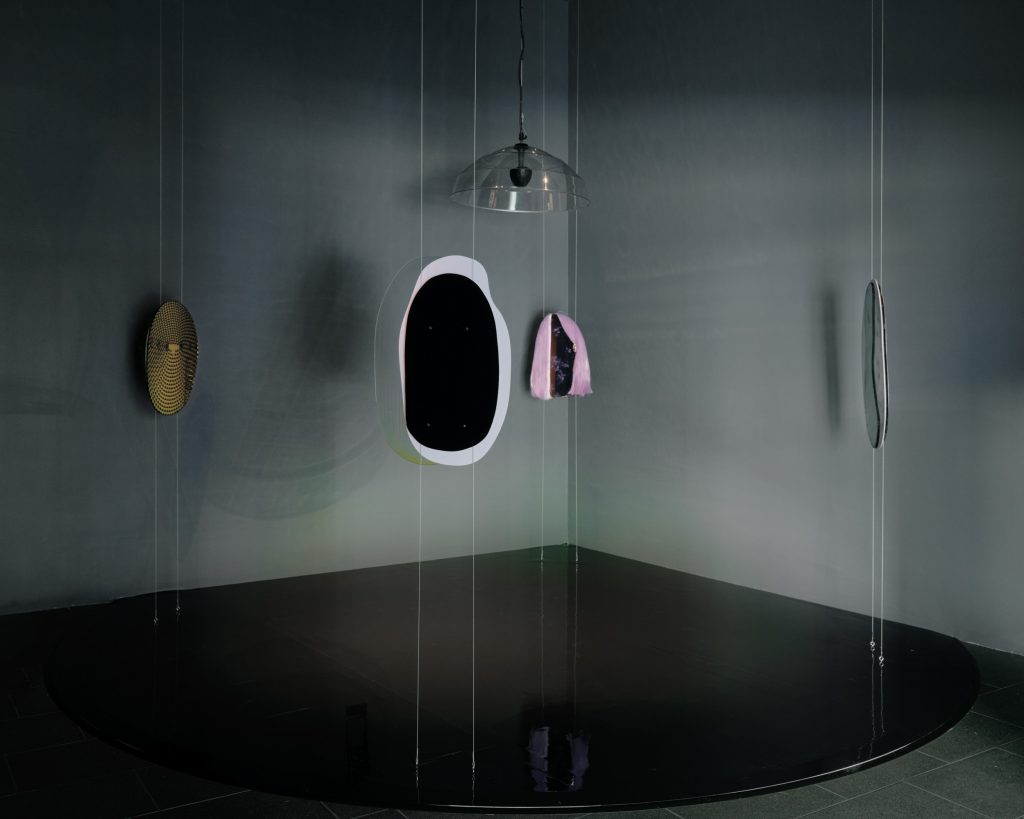 Paired with sound work by Bree van Reyk, the mirrors tell the story of 'the Weaver', who offers humanity the chance to 'reweave' itself into one of the trillions of patterns that make up the living world.
Also in this space is Aurum, a film-based work that explores gold as a symbol of power and wealth by Melbourne duo Georgia Nowak and Eugene Perepletchikov, and a series of pieces that reimagine aluminium, bauxite and PLA plastic by Sydney-based Kyoko Hashimoto and Guy Keulemans.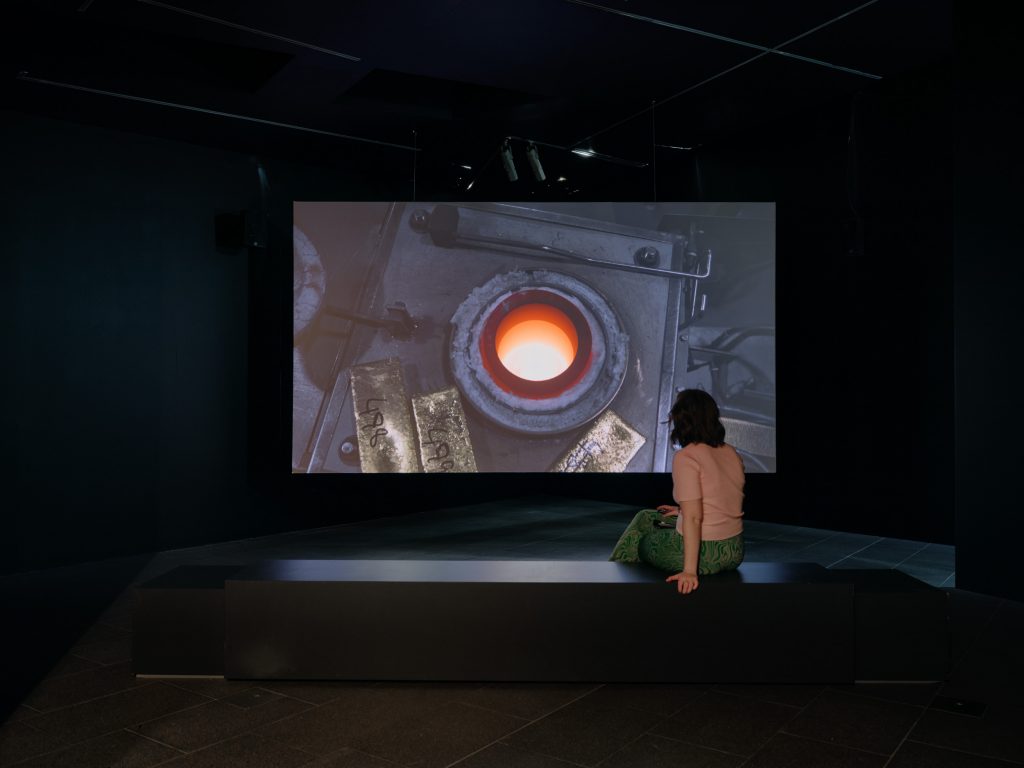 Sampling the Future is on at The Ian Potter Centre in Melbourne's Fed Square until 6 February 2022. Entry is free.
Also set to open next month is the much anticipated 2021 NGV Architecture Commission. ADR spoke to its designers Taylor Knights and James Carey about the intent behind the competition-winning pavilion, as well as what visitors can expect.
Photography: Tom Ross.