Designed by Sydney-based Contreras Earl Architecture, the Living Coral Biobank aims to secure the long-term future and biodiversity of corals worldwide which are under severe threat due to climate change. 
The new building typology – a 'living ark' – will be the only dedicated facility of its kind in the world and will be located at the gateway to the Great Barrier Reef in Port Douglas, North Queensland.
"In essence the main goal for the project was to keep corals safe and comfortable, which is a very inspiring and unique architectural brief," Conteras Earl Architecture co-founder Rafael Contreras told ADR.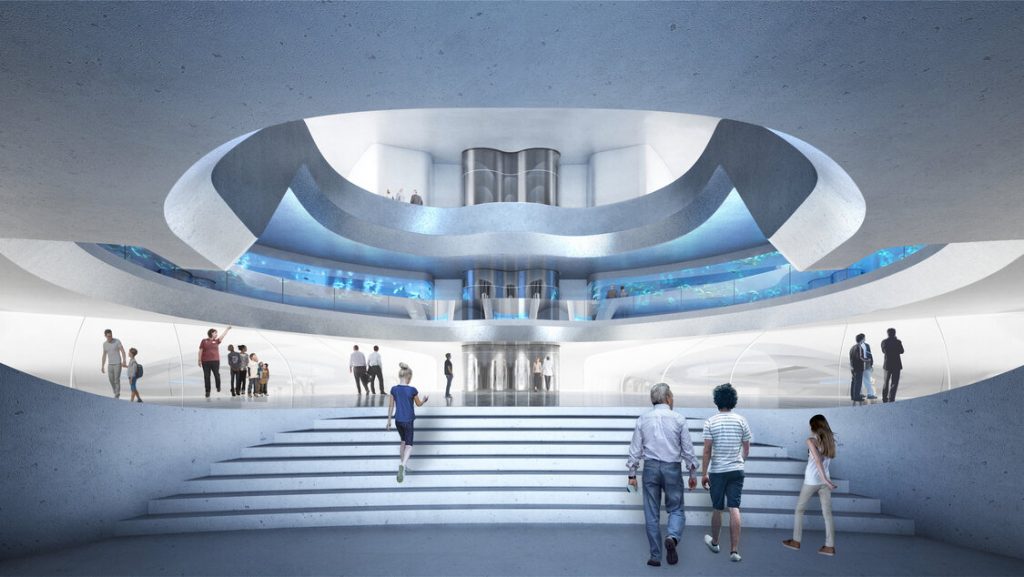 "At the same time there is a parallel ambition which is to create an amazing visitor experience, because it is not only a conservation project but an important landmark for environmental awareness, a place that represents educational tourism and a place to educate the public about the current problems and future solutions." 
Through its innovative design and engineering will set a precedent for the next-generation renewable energy design, creating optimal conditions for coral storage while minimising energy consumption and solar gain.
The building's carbon neutrality is core to the design's ambition, as CO2 emissions, and its threat to corals, is precisely the problem that the facility is seeking to mitigate. 
To this end, Contreras Earl Architecture worked with leading engineering and sustainability consultants Arup and Werner Sobek for the Great Barrier Reef Legacy. 
"It was a very collaborative design process between the client and their team with expertise in coral conservation as well as with the world-class engineers we collaborated with to achieve the sustainability goals which are seamlessly interlinked throughout the design," says Contreras.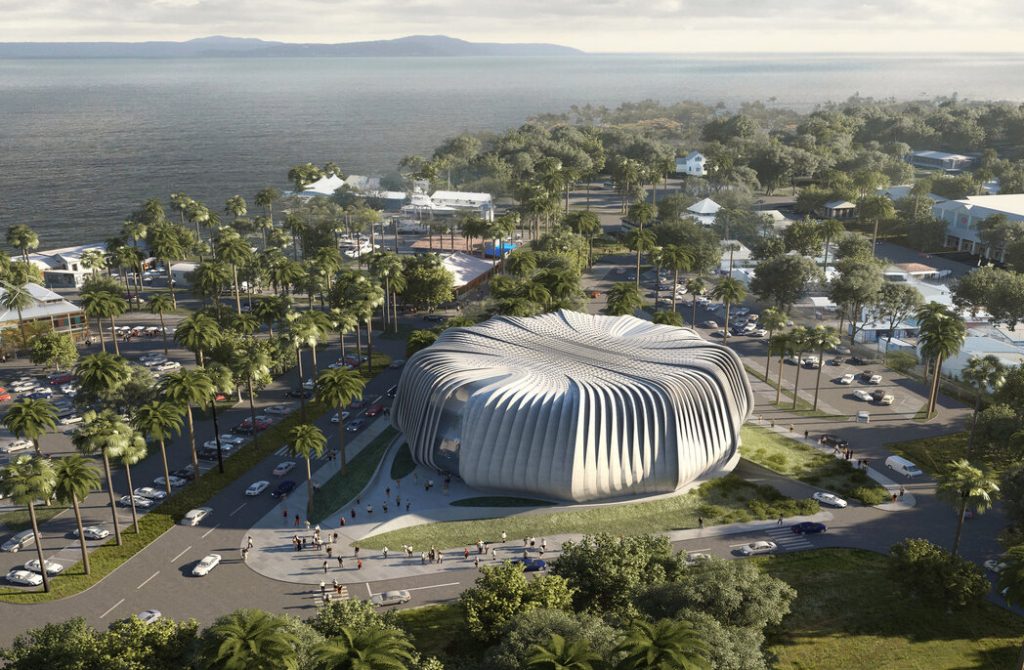 The building sculptural form resembles also a "mushroom coral" – a hard coral identified by distinctive protective radial fins.
As well its captivating aesthetic, the form is responsive to the constraints of its site and use. Coral is protected in the highly secure space located at the lower levels of the building where the facade fins are clustered closely together to offer protection from the many weather conditions that could bring challenges in the tropical Far North. 
" It was a very exciting challenge because there is no precedent for this type of building. It is a mixture of laboratory and museum, it needed to consider world-class standards in engineering to achieve 'vault-like' security for the coral fragments and to achieve a high level of sustainability."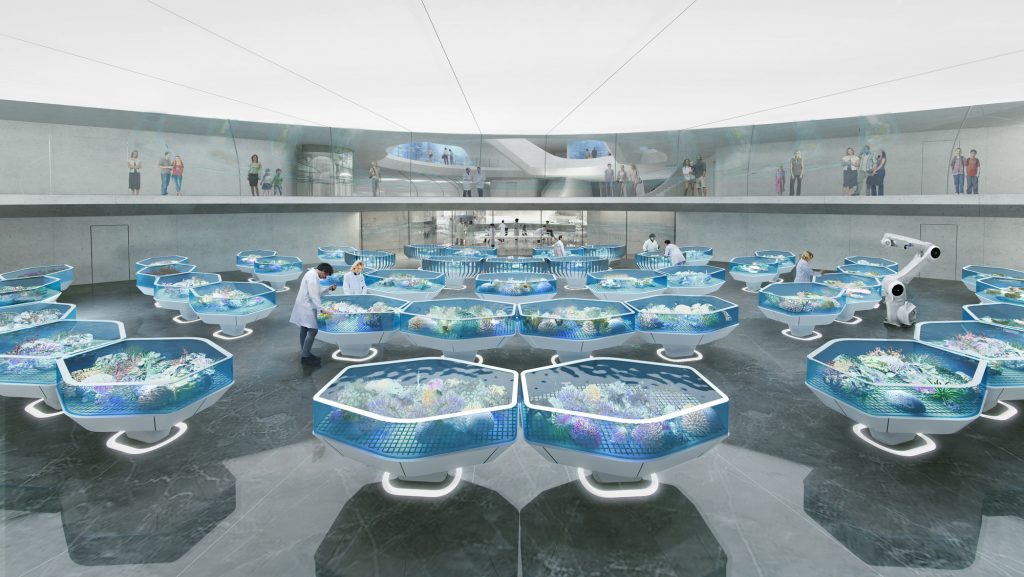 "The Living Coral Biobank is the only project that can secure the living biodiversity of the world's coral species immediately," says Dr Dean Miller, Living Coral Biobank project director and managing director of Great Barrier Reef Legacy. 
"To ensure this priceless living collection is held in perpetuity for generations to come we need the world's most advanced facility that also promises to use only renewable energy sources and function with optimum efficiency, while also creating an unforgettable visitor experience – and that's exactly what this design delivers!"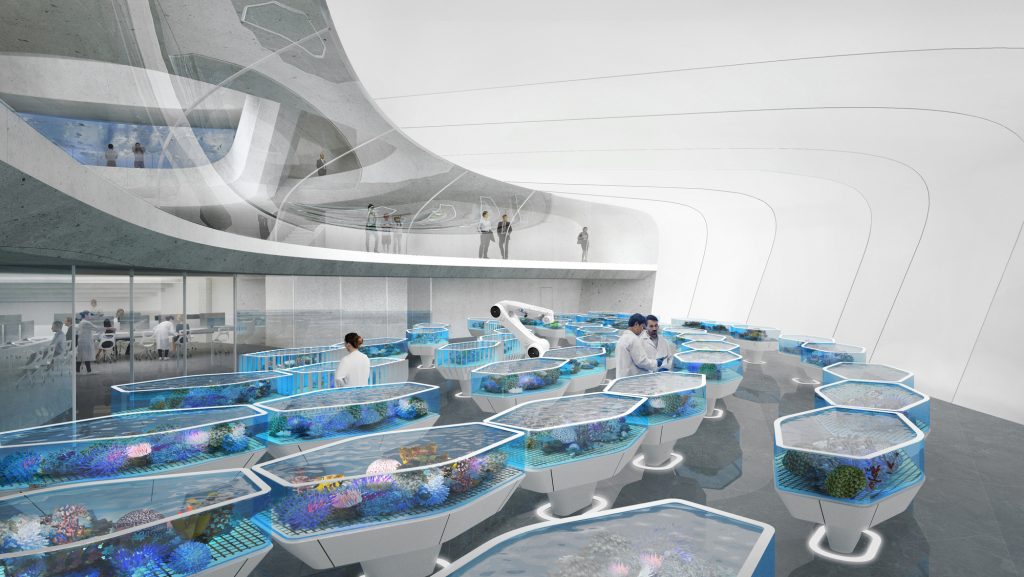 Since the firm's founding in 2016, Contreras Earl Architecture has used biological systems and the complex structural patterns found in nature as inspiration for their designs. Rafael Contreras says that the Living Coral Biobank project was the "perfect opportunity" to coalesce nature and architecture in this symbiotic way.   
"Nature is more clever than humans and we believe that by analysing nature we find solutions that can be translated into architecture," explains Contreras.  
"It is a building designed to protect nature, and in order to design it we studied corals and how they operate- they are very self-sufficient organisms, and our building needed to be the same."
Designed by KIRK, the Mon Repos Turtle Centre, dedicated to the conservation of the endangered loggerhead turtle, was awarded the top prize at the 2020 Queensland Architecture Awards. Read our interview with the project's lead architect Richard Kirk.
CGI designs by Contreras Earl Architecture |CGI by SAN architectural illustration & cg.