Open plan living and the ability to live in and through a home has inspired this Miami, Florida, transparent and easy-living family home. 
Set between the Indian Creek Canal and Pine Tree Drive in Miami's historic Collin's Waterfront district, the space, designed by South African firm SAOTA,  is expansive and fluid – opening up to the activity of the canal when desired, or contained when privacy is needed.
"The design is as much about containment as it is about the views through the many living spaces, towards the Atlantic Ocean and world-renowned Miami Beach," says SAOTA director, Philip Olmesdahl.  "While the overall contemporary architectural design is a key focus of the SAOTA design team, the use and connectivity of the spaces is the primary driver – how the house lives."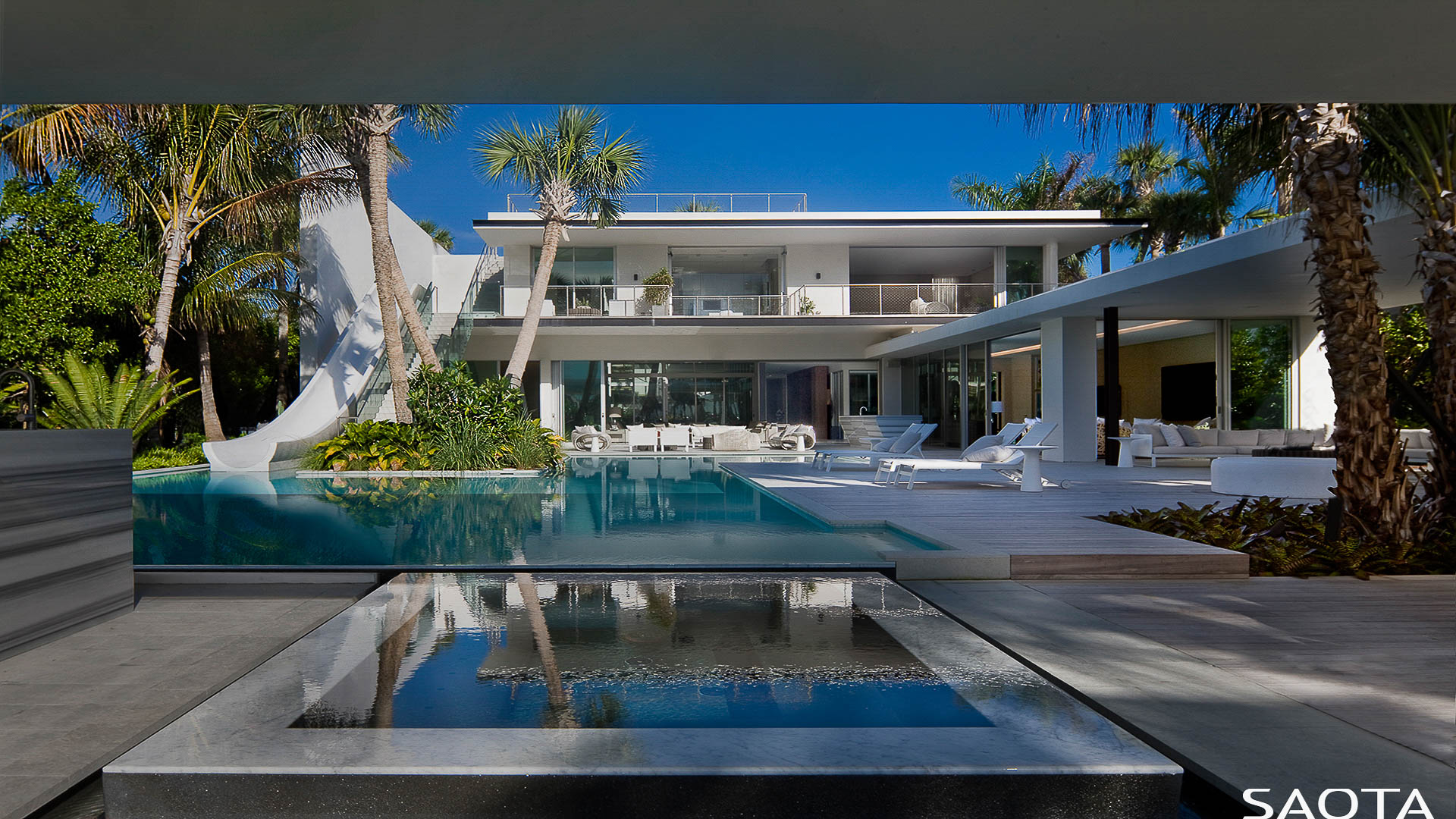 The approach to living on the water is a unique Miami experience and something SAOTA sought to reinforce, in keeping with the continuous summers in Miami.  In total, the size of the overall body of water on the site, is about half the space of the six-bedroom house.
On arrival, a multi-purpose basketball court creates a buffer to Pine Tree Drive on entering the forecourt. On the opposite side of the property, to the back of the house, a pool pavilion provides a space for people to enjoy the immediacy of the water – both at the pool and at the waterway; an enclosed space offering an outdoor experience, while also allowing for privacy.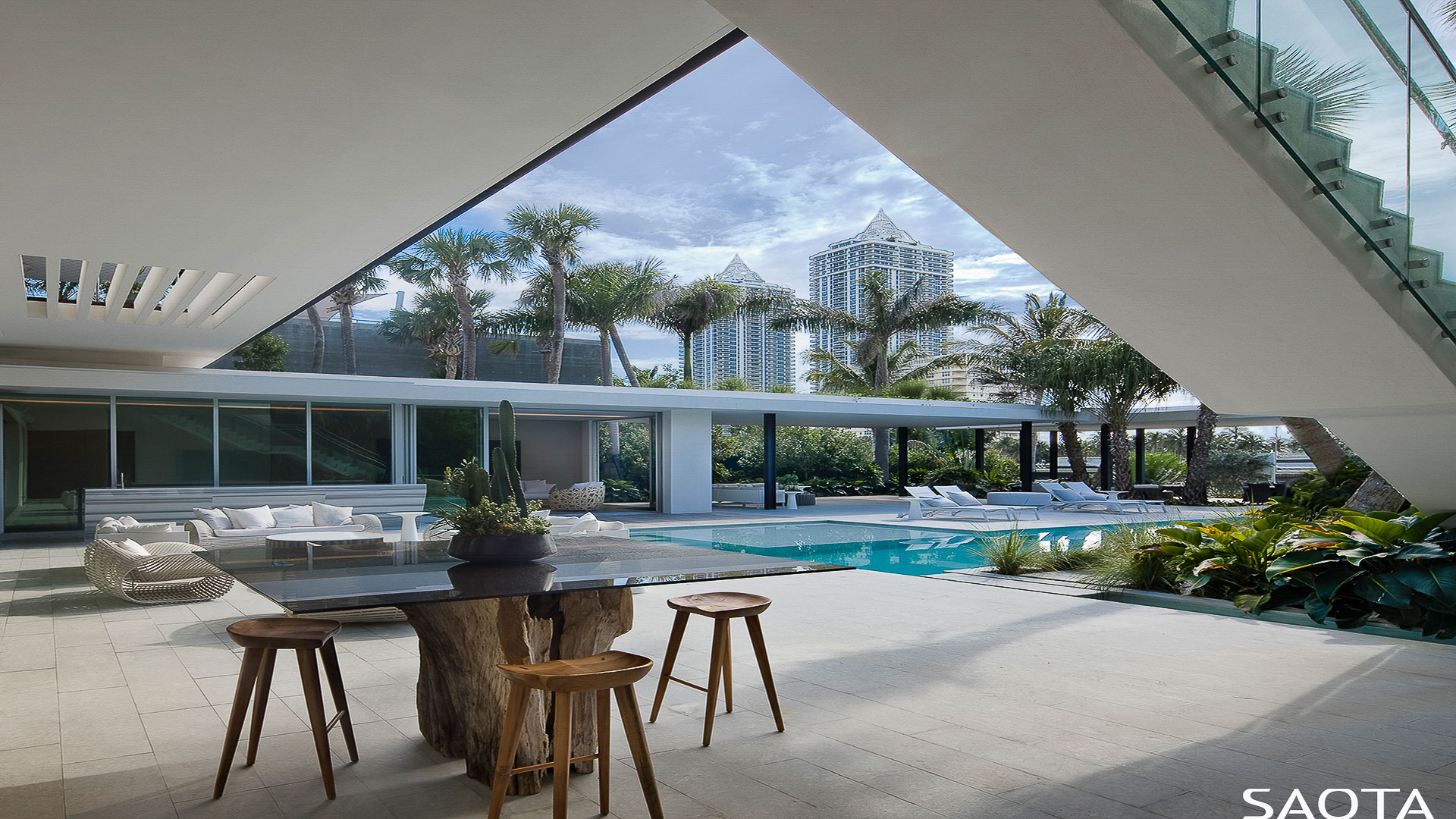 "A great deal of time and effort went into the design of the pool courtyard," says Mark Bullivant, SAOTA director. "Time was spent understanding the use of the spaces, including how and when the pool will be used. The outdoor area is animated by a series of events; whether that be the hot tub, BBQ, bar, or a two-storey water slide. The water slide forms a focal point at the pool pavilion and makes the space appealing for entertaining."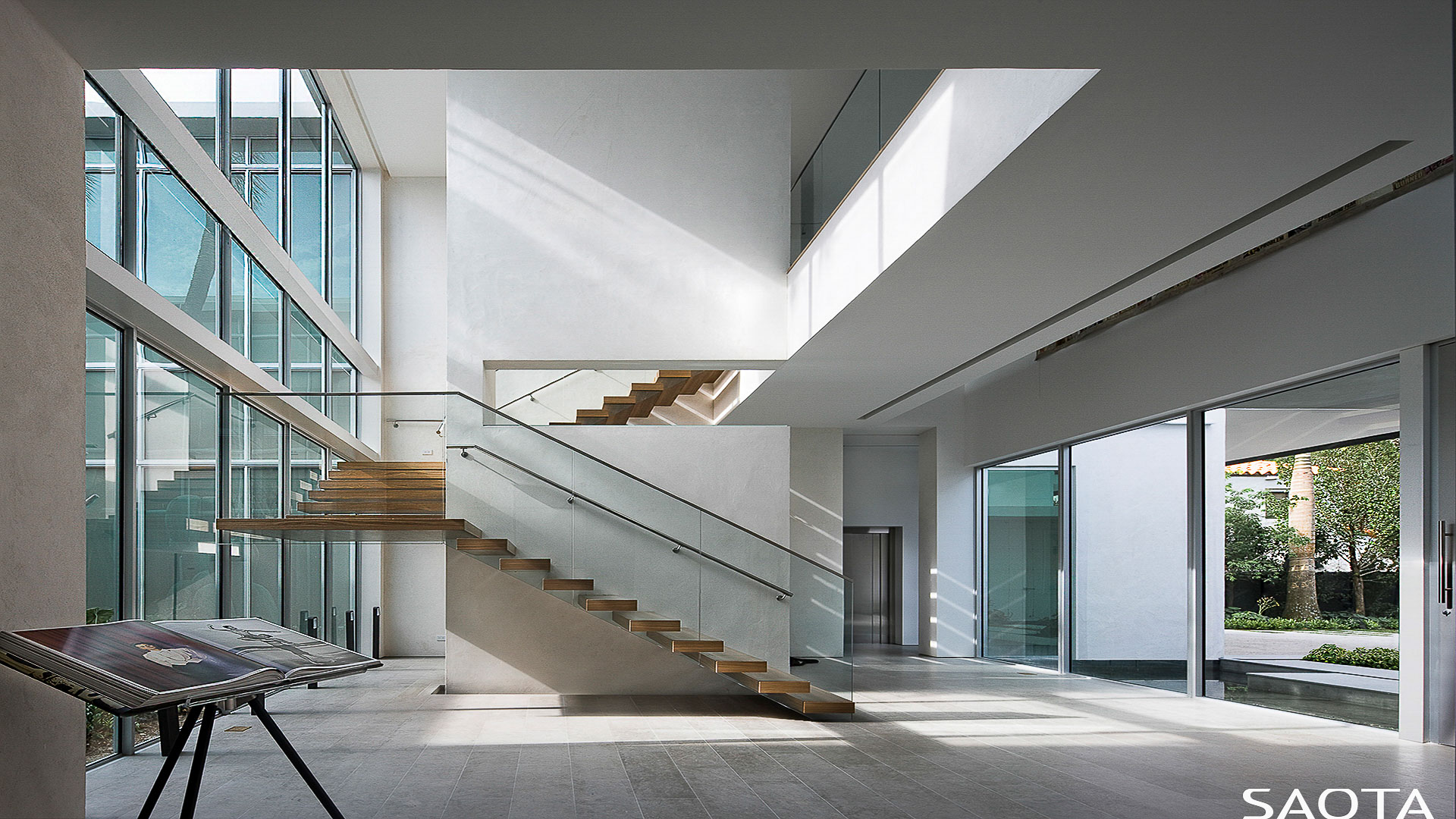 Natural lighting plays a strong role in the design, with glazed openings to the side of the house flooding the interiors with natural light. The outdoor terrace is also designed to take full advantage of the western sun, late into the afternoon.
"Raymond Jungles' relaxed, confident and freehand approach to landscaping resulted in a natural environment that truly reflects Miami. The integration between interior and exterior spaces allows lush greenery to invade the home in a structured way," continues Bullivant.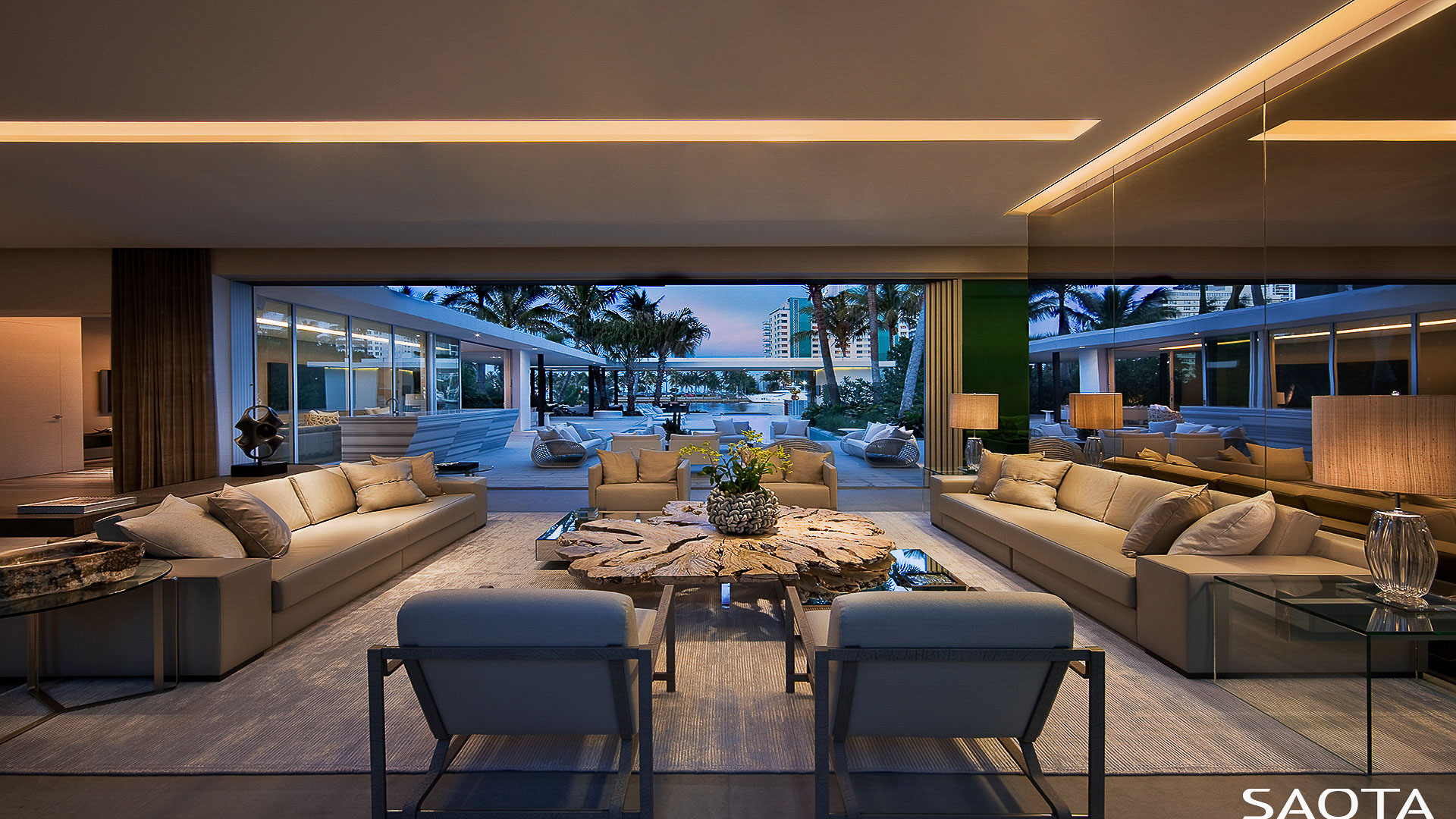 The interior spaces were designed in collaboration with Nils Sanderson and warm tones are explored throughout the space that use manipulations of patterns and textures. This is complemented by unique lighting designed by Lux Populi. Further warmth is achieved through various materials including the callacutta and limestone, the wood's richness, texture and movement.
Images courtesy of SOATA