The Library and Learning Centre (LLC) at the Vienna University of Economics and Business recently won the Royal Institute of British Architects European Award.
While the project was designed by Zaha Hadid Architects, the conceptual and detailed lighting for the internal public spaces, library, offices, study areas and the exterior of the building was created by lighting designers from Arup.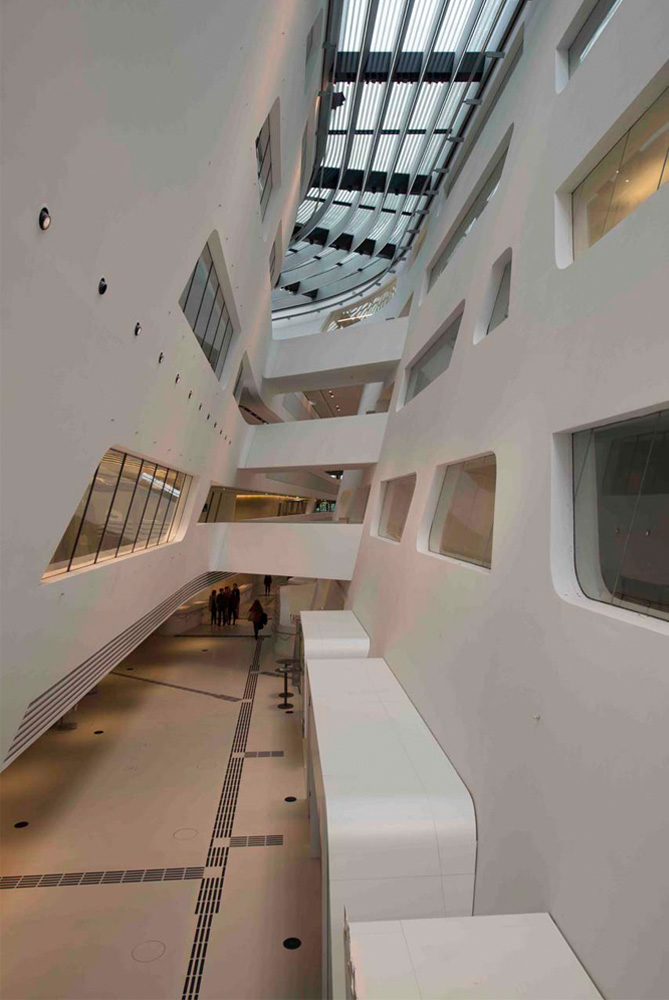 "The building fulfils a far more relevant and important purpose as a readily visible and usable resource for the new site and the popularity of the building with students and other users as a place for study is clearly evident," RIBA Award 2014.
The LLC serves as the university's meeting point and gathering space, as such, lighting plays a central role to the project and was inherent to the design process from conceptual phase, through design to outcome. Throughout the project Arup's role centered on helped to convert the architect's vision in a buildable solution, which emphasised the different building functions, as well as the dynamics of the design from lighting for the internal public spaces to library, offices, study areas and the exterior of the building.
"This project is an example of the role that lighting plays in reinforcing iconic architecture with the aim of strengthening or redefining an image and brand, in this case for a university campus," said Paula Longato, Lighting Designer, Arup.
The 42,000 square metre building rises as a polygonal block from the middle of the university campus. The design takes the form of a cube with both inclined and vertical facades. In the interior, these straight edges become curvilinear and fluid to allow light, views and connections throughout the building. The structure includes materials, facade construction and differentiated colours of light that accentuates the shape and form as well as the varying uses of the building.