Architect: Antoine Westeel
The objective was to create a new living space, revitalising the house with its immediate environment. The extension was given a new meaning and gives it a high added value. It is based only on the garden, and is not visible from the public space.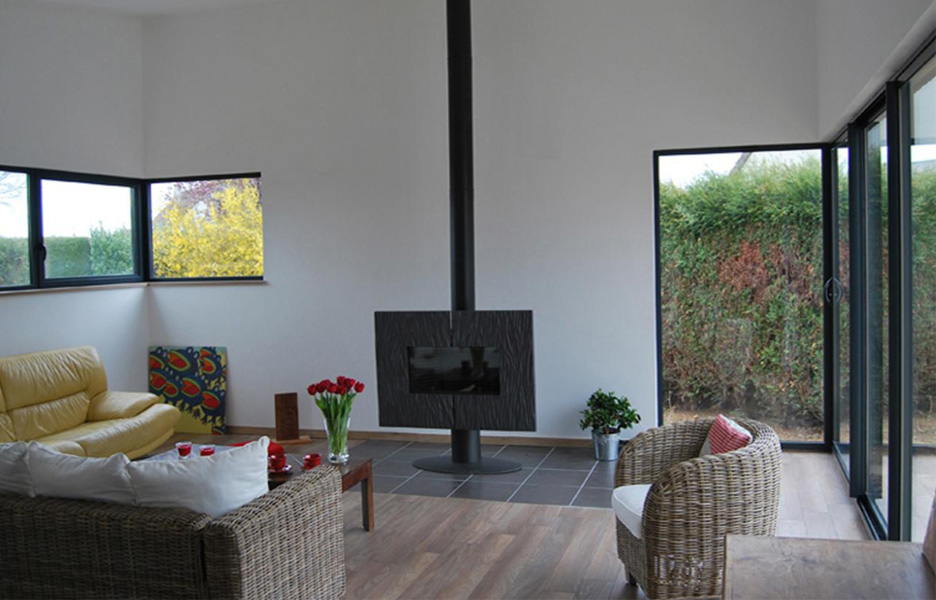 The south facade is glazed, full height, which allows the path to the new terrace. In the north, a horizontal window allows to enjoy the view of the garden. This extension has become the main living space of the house; it is the center of the house between the garden and the other parts of the house.
The concepts of visual and physical comfort were prerequisites at the time of conception. The use of wood for the structure was chosen because it allowed a clean and fast construction process and a lightweight building limiting the impact on the site such as, the use of wood for its warmth, ease of implementation, reasonable cost and ecological impact. This extension is in a residential area without much interest and has proven that it is possible to build contemporary projects with very restrictive building regulations.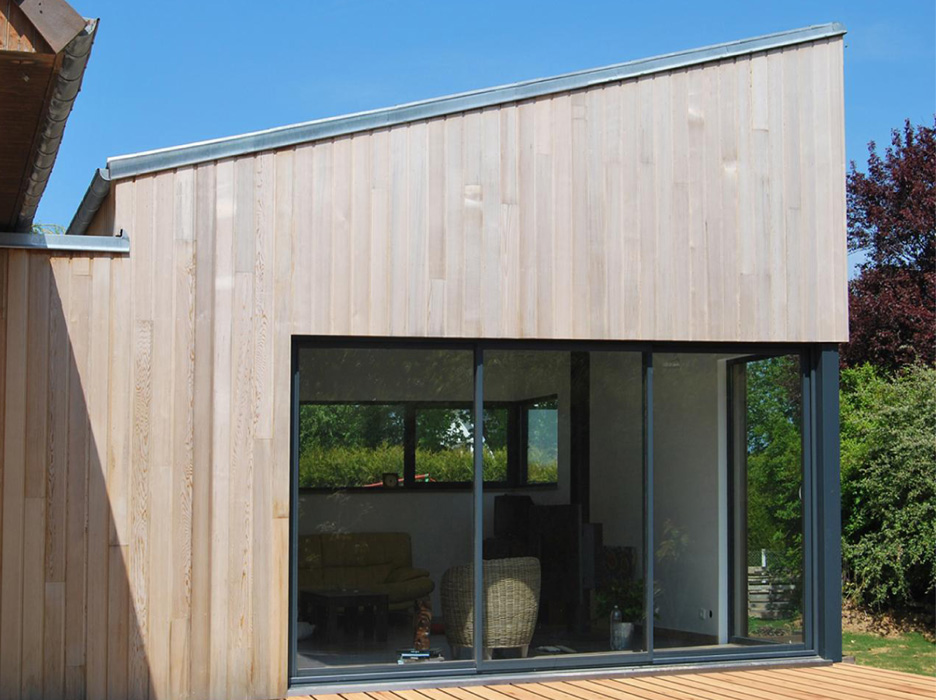 Environmental approach: By giving a new meaning to the existing house, it gave it a high added value. The openings allow cross ventilation and the shape of the extension facilitates heat circulation.
Wood has been chosen throughout the construction for its environmental values. For the cladding, the Red-Cedar was chosen because it has a low density, good thermal insulation capacity and a low shrinkage factor. It is a naturally rot-resistant species. It is easy to implement and contains natural oils protecting the preservation of moisture, rot and insects. We used hemp wool as insulation. It's an ecological insulation with very good performance.