Situated in Bellawongarah, a locality in the City of Shoalhaven in New South Wales, Merindah Park house takes cues from traditional building materials and forms.
Designed as a place for family and friends to gather, Merindah Park house is an owner-built home splayed across the landscape with a central courtyard providing orientation and circulation.
Built from dry pressed bricks, grey ironbark, stone, concrete, steel and glass, the home is primed to endure and weather aesthetically over time.
"With raw, warm materiality and places of cave-like refuge and promontory-like prospect, the house as a container for living provides the occupants with daily experiences that resonate with the strong presence of the surrounding landscape," says Richard Cole Architecture about its design contribution.
"The farmhouse is designed as a place for family and friends to gather, the hearth a focal gathering point, the kitchen a generous central hub for the preparation of food and sharing of meals from the orchard, vegetable garden and paddocks that surround the house.
"The design creates a place that is the antithesis of urban, a place to be grounded."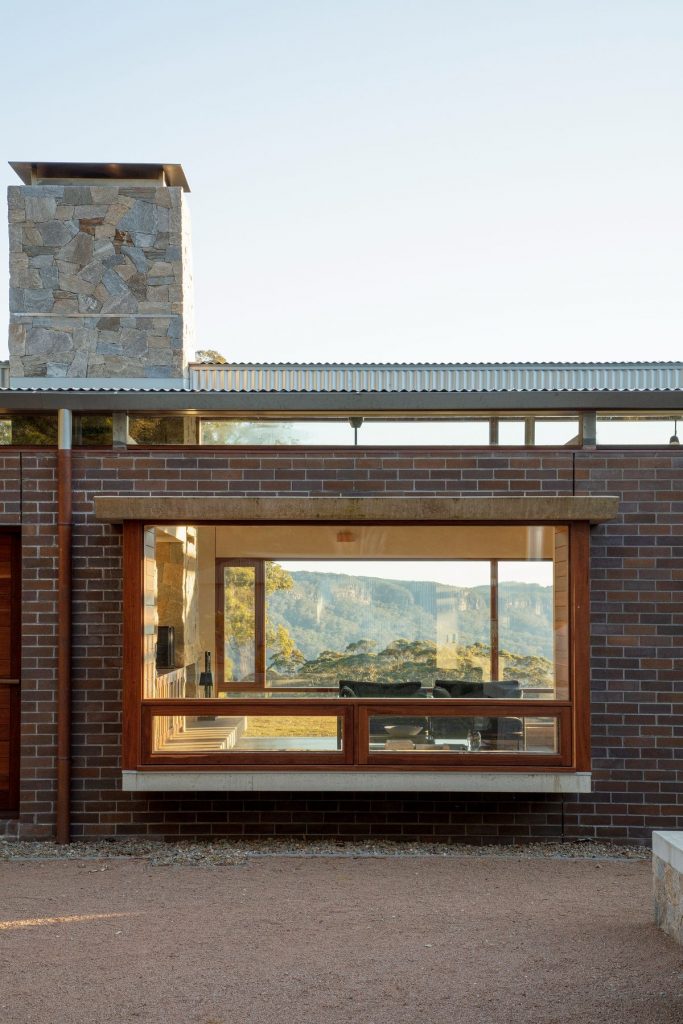 Highly contextual to its surroundings and unlike temperate coastal dwellings, Merindah Park house is not designed to be extensively opened up.
The climate of the plateau is more extreme than the nearby coast with higher rainfall, cooler summers and colder winters, which required Richard Cole Architecture to respond in style and function.
"The interior is carefully delineated and separated from the outside with screens and judiciously placed openings."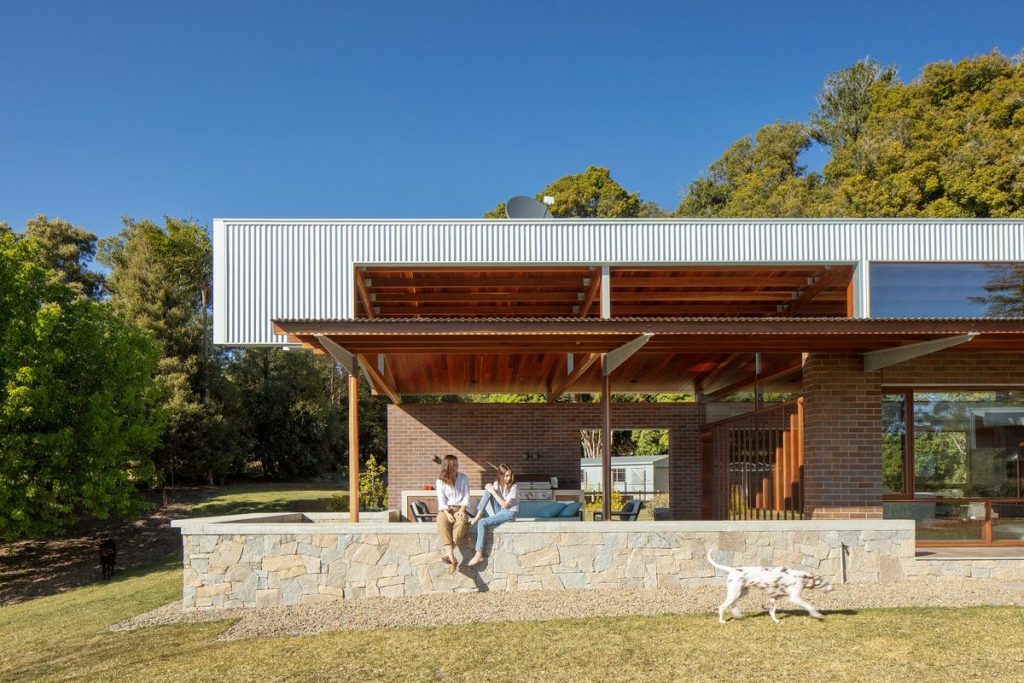 The house also has an efficient hydronic heating system and is not air-conditioned.
Double-glazed hardwood windows, highly insulated floors and roofs and the raw concrete slab provide a solar passive section heated by northern highlight windows.
Visually, the owner's brief for Richard Cole Architecture was to create a rural house with the characteristics of a ski chalet.
At first glance, this may seem like a disparate building typology. But rather, this inspiration informed the need for a cosy refuge housed within durable natural materials. The interior also needed to function for noisy communal areas and private spaces.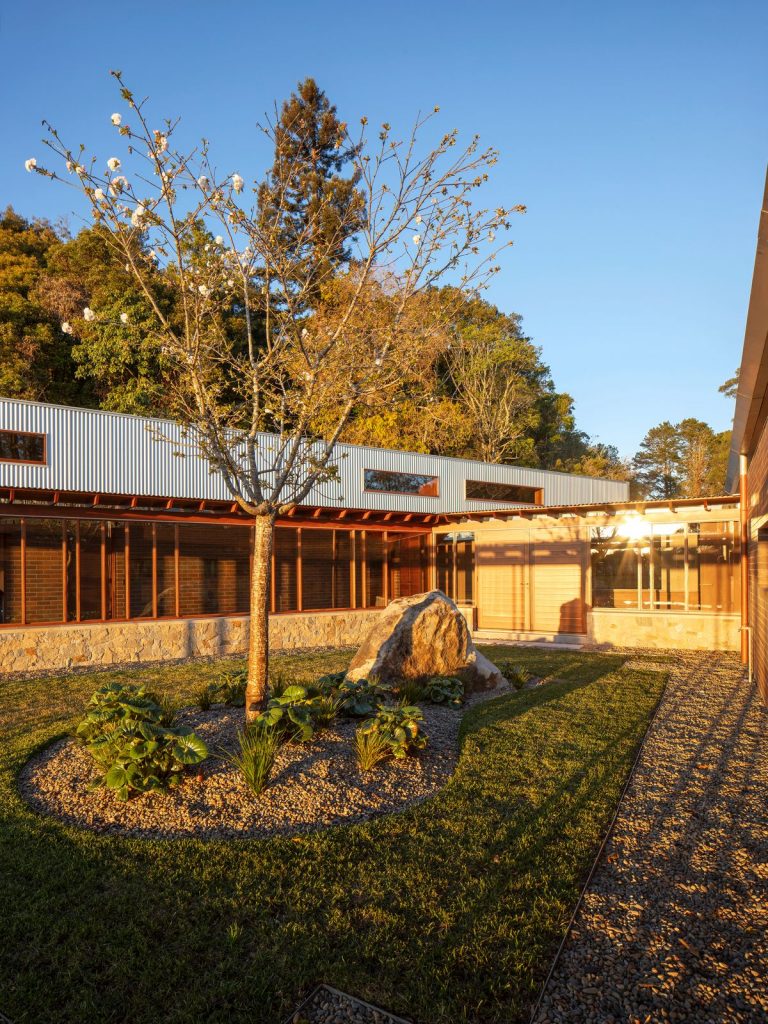 Externally, Merindah Park house now sports a serene new garden by Trish Dobson Landscape Architect.
Including a lake, tennis court and pavilion, swimming pool, orchard, vegetable and flower garden, the landscape is "in the tradition of significant rural homesteads," says Richard Cole Architecture.
"With the garden surrounding the dwelling creating a realm of designed landscape experience in addition to the greater indigenous environment, the relationship between house and garden is vital and elemental."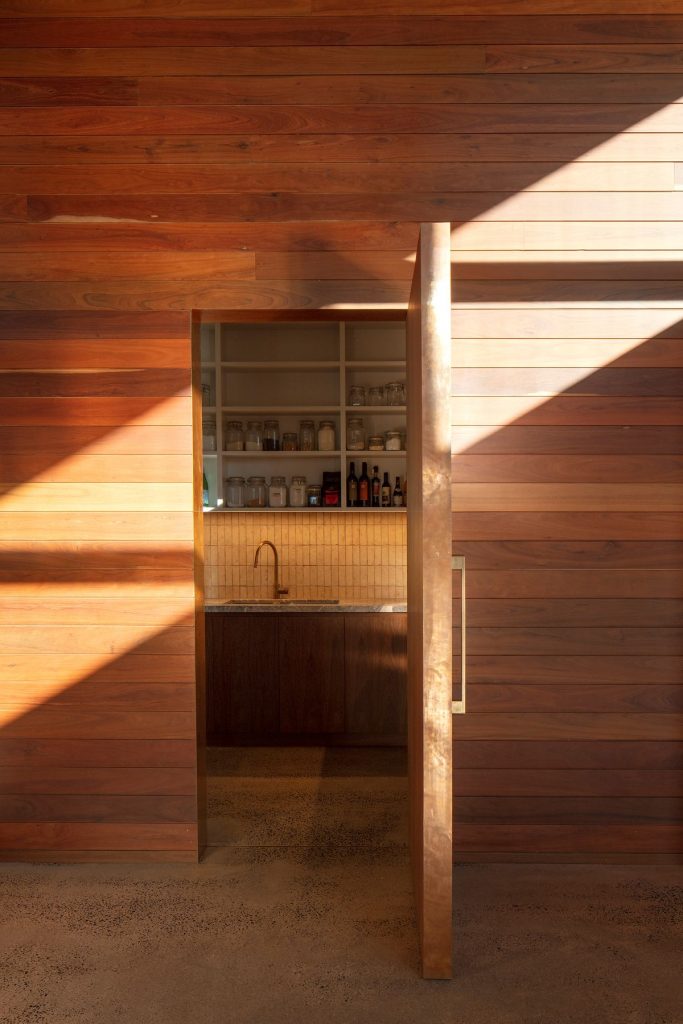 Merindah Park house is a love letter to Australian hardwoods and craftsmanship. With demanding detail and minimal tolerances, the home is a legacy dwelling built for future generations on the Bellawongarah plateau overlooking Kangaroo Valley.
Photography by Simon Wood Photography.
Richard Cole Architecture is a small design-based studio located in the Northern Beaches of Sydney.
Also in rural design, Zenibaker Architects capitalises on expansive views through dipping dunes, invigorating bushland and the stunning coastline of St Andrews Beach.