The coronavirus pandemic has presented architects and designers with the opportunity to address more than just hygiene shortcomings in the workplace in 2021, according to Herman Miller Australia national workplace insight manager Kirsten Brown.
In this video interview with ADR editor Elisa Scarton, Brown says the industry needs to look beyond COVID-19 in the new year to address pre-existing preventable diseases in the workplace.
Brown is currently undertaking a PhD focusing on health in the workplace from a salutogenic viewpoint.
She says architects and designers should be focusing on the bigger health picture and avoiding knee jerk reactions as more Australians return to the office following the summer holidays.
"We've all seen the stories, publications and conversations about the dangers of sedentary work, but it's a public health issue that's probably longer and bigger than the COVID crisis," she tells ADR.
"We had a lot of Herman Miller customers contact us globally [at the start of the pandemic] that want to put perspex screens everywhere.
"Our concern was that plastic or perspex can't be recycled [when hygiene mandates are eased]… also no one wants to go back to an office with plastic screens everywhere."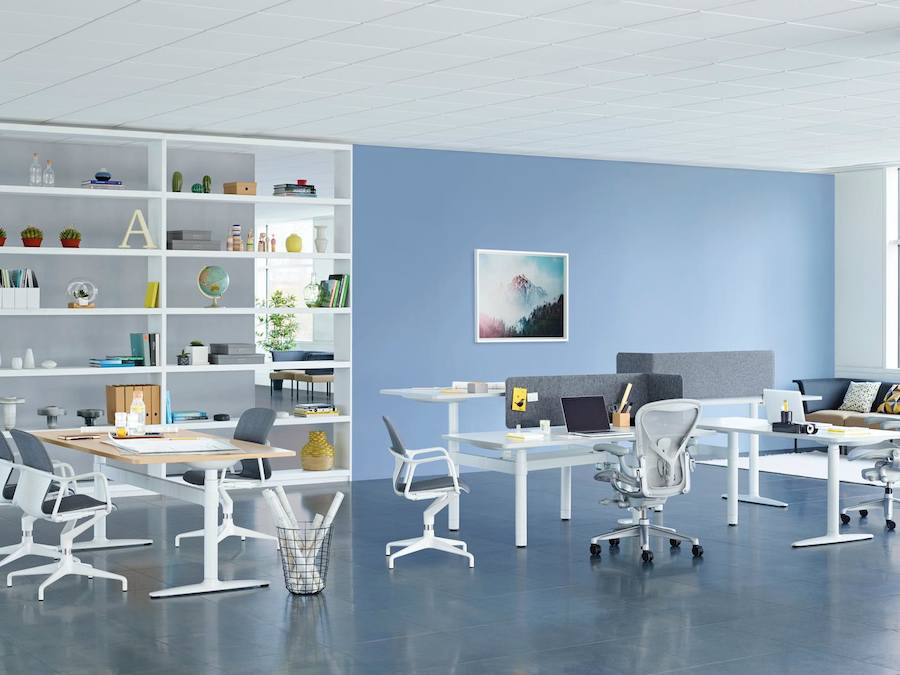 Instead Brown recommends designers and architects work more closely with HR representatives to ensure workplaces don't just meet COVID-19 guidelines in 2021, but are "safe and comfortable" as a whole.
"I think what often happens is that HR and other executives within a workplace strategy might be part of the initial conversation, but then they drop off and the workplace design takes on its own momentum," she says.
"Whereas they should be striving for a more holistic workplace strategy that incorporates both policy and design."
On 8 February 2021, Australia's hardest hit state – Victoria – will allow up to 50 per cent of staff to return to the office, but Brown says employees will be looking for an incentive to leave their homes.
"Most people have the tools they need to work from home. Surveys have actually shown that people's technology is often better at home than it is at work.
"So if you want to get people back to the office, we really need to show people their health counts.
"There's lots of things that are nice to have, but when making decisions, they need to be based on evidence and really making sure that in 2021, we design and allocate budgets, time and energy to where they actually will make a difference to people's health and wellbeing."
Watch the full conversation with Herman Miller Australia's Kirsten Brown above to get more advice and actionable tips for designing workplaces post-COVID-19 and building resilience for the uncertainty ahead in 2021.