Making technically and intellectually ambitious design seem effortless is surely the greatest challenge any designer can face. Complex simplicity in design however is something that Mark Simpson and Damien Mulvihill, Directors of Collingwood based DesignOffice relish.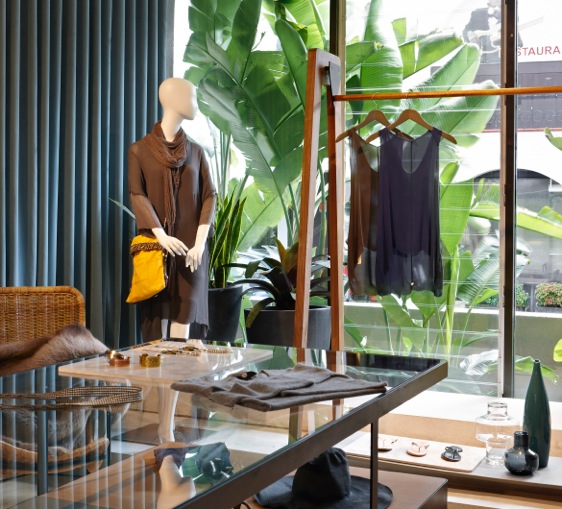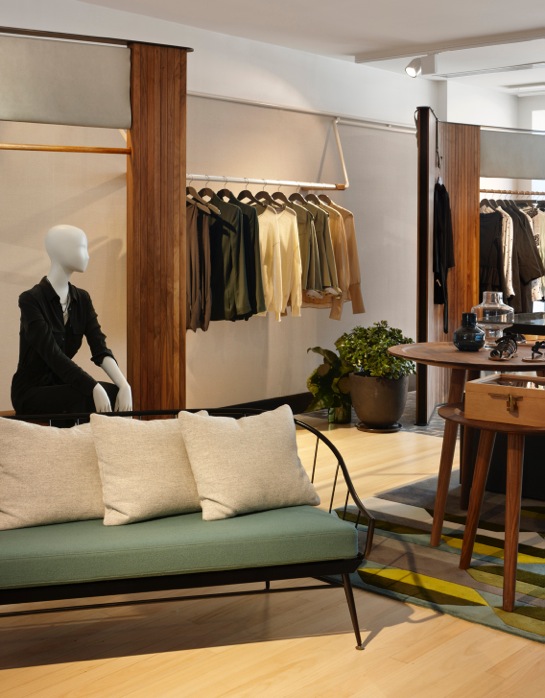 Attention and careful consideration at the briefing stage is one element that Simpson sees as instrumental in achieving the success that has earned them recognition beyond Australia. "At the heart of our approach is the commitment to creating genuinely authentic and lucid responses to Client briefs. We place a lot of emphasis on the briefing process and invest the time in really working with the Client to understand their needs and aims. Parallel to this, and underpinning all of our projects, is a narrative thread embodying qualities consistent through all of our projects. These include craft and materiality and a specific interest in colour and light". Citing the philosophy of a major influence, Dieter Rams, the team say the mantra of 'Less but Better' is a good guiding light for their business.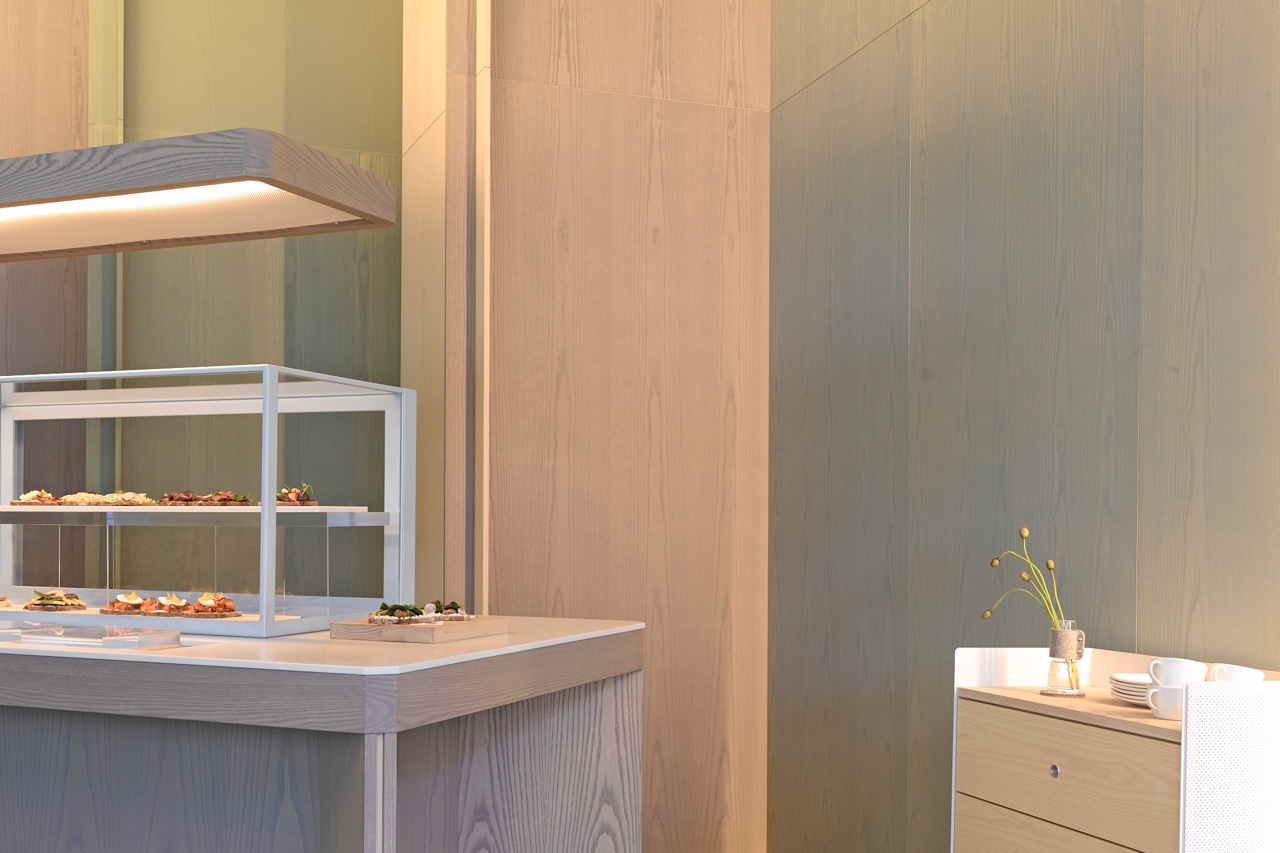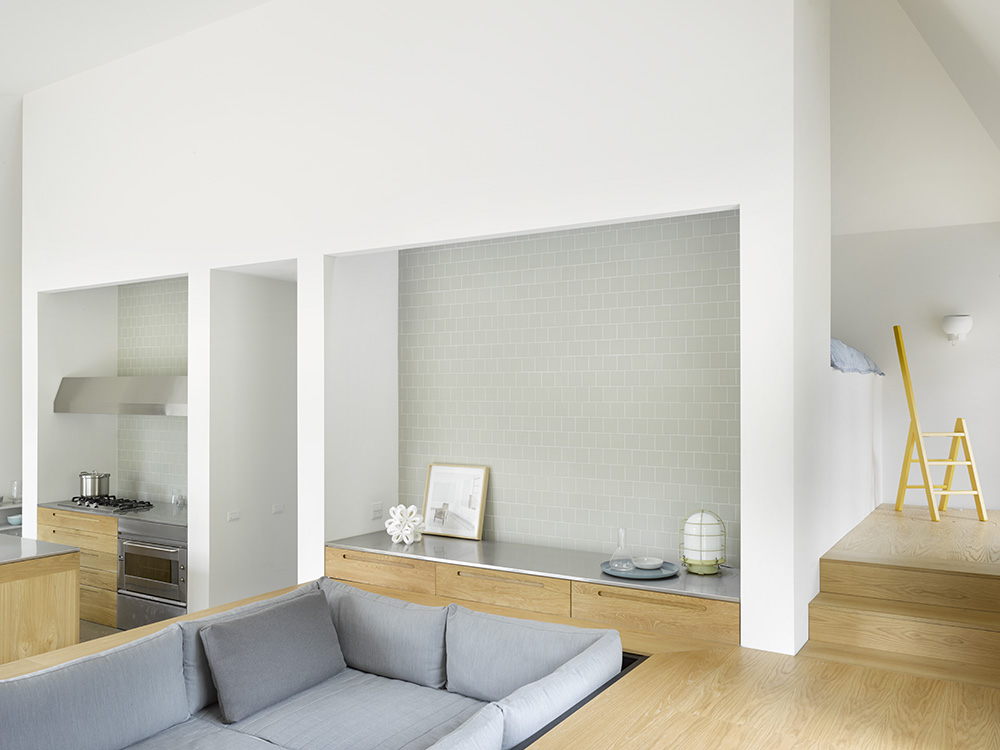 Whilst material selection is just one part of the process, it's an aspect that is a passion for DesignOffice. They feel making a decision early in the process can establish a visual language and set a tone of voice from which the work can flow. Many of their projects incorporate wood, a material that Simpson loves for the endless possibilities it presents: "The potential for its use is huge yet the warmth and tactility remain constants. We love the possibilities presented not just by species but also by the cut, detailing and construction methods."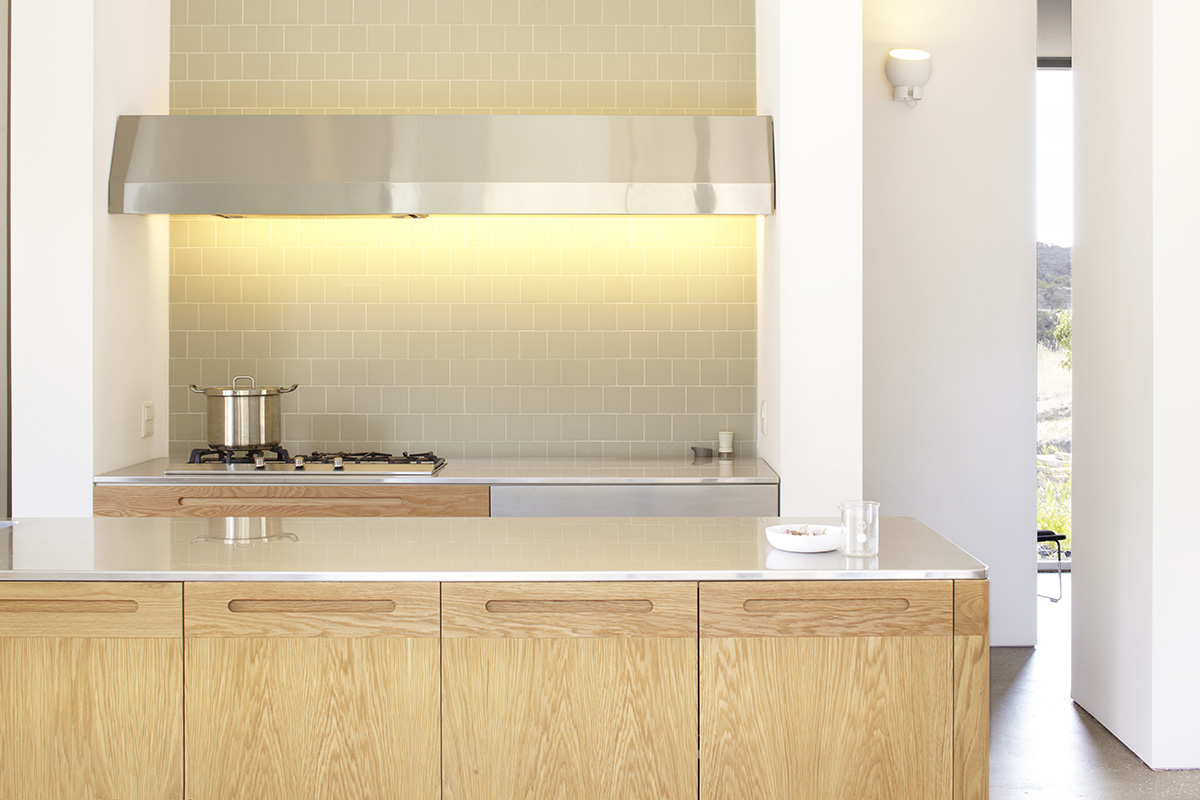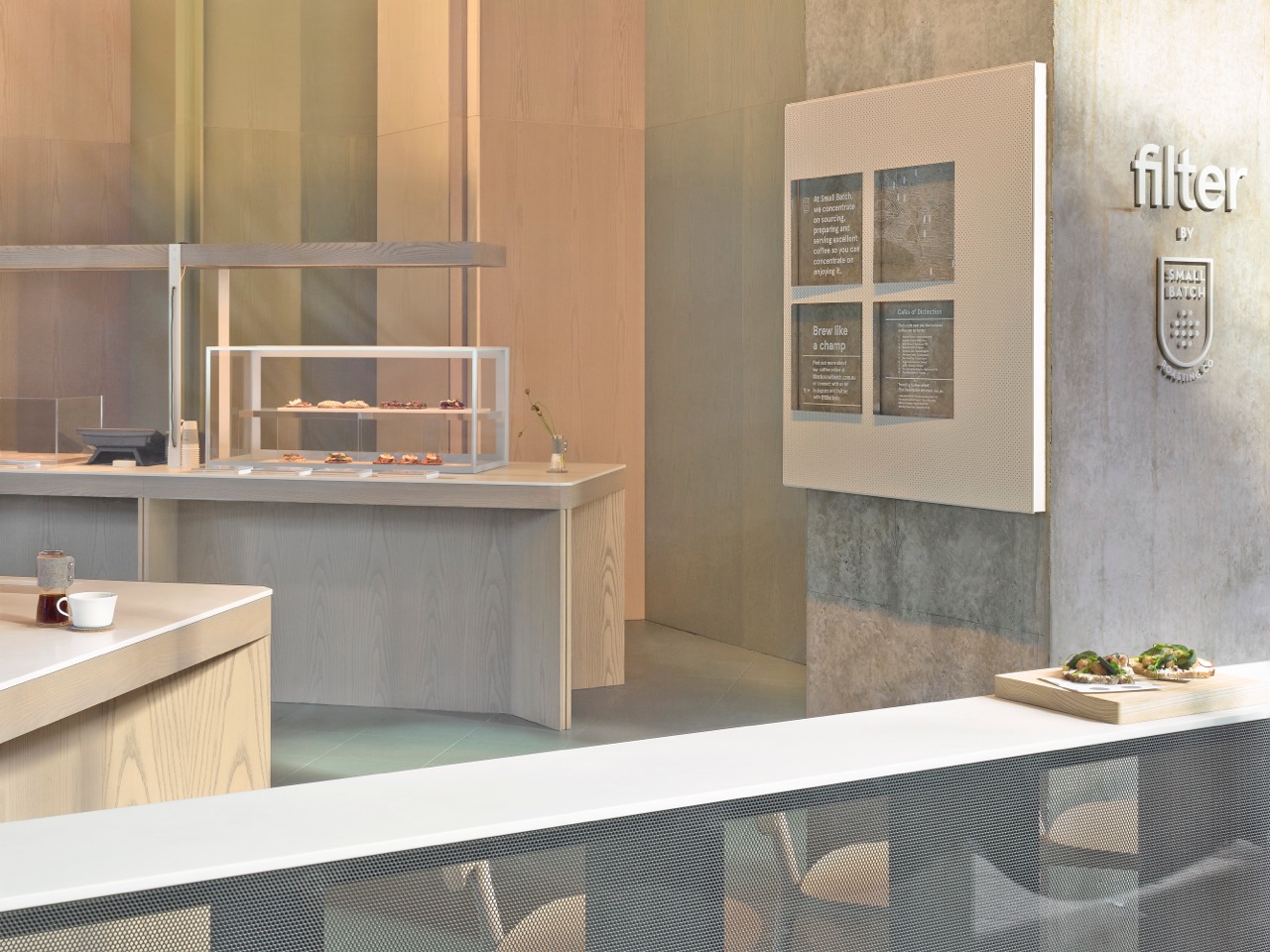 Their approach is perfectly demonstrated in Filter, a temporary café in Melbourne's CBD created by the team from American white ash. Incorporating both solid timber carpentry and subtly stained veneer, the ash was selected from a range of timbers for best achieving the palette of soft hues and a consistency of both grain and tone central to the design.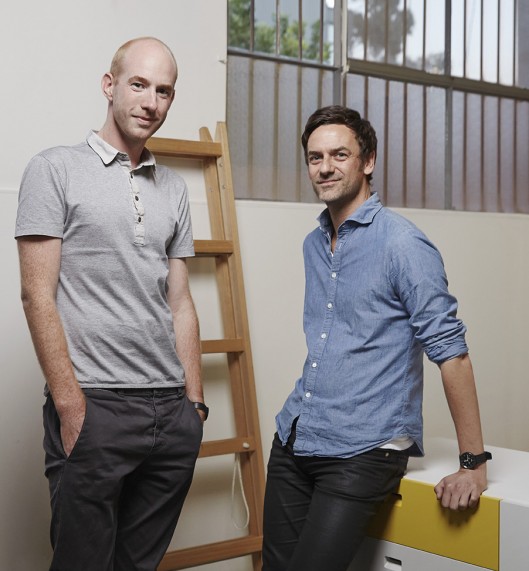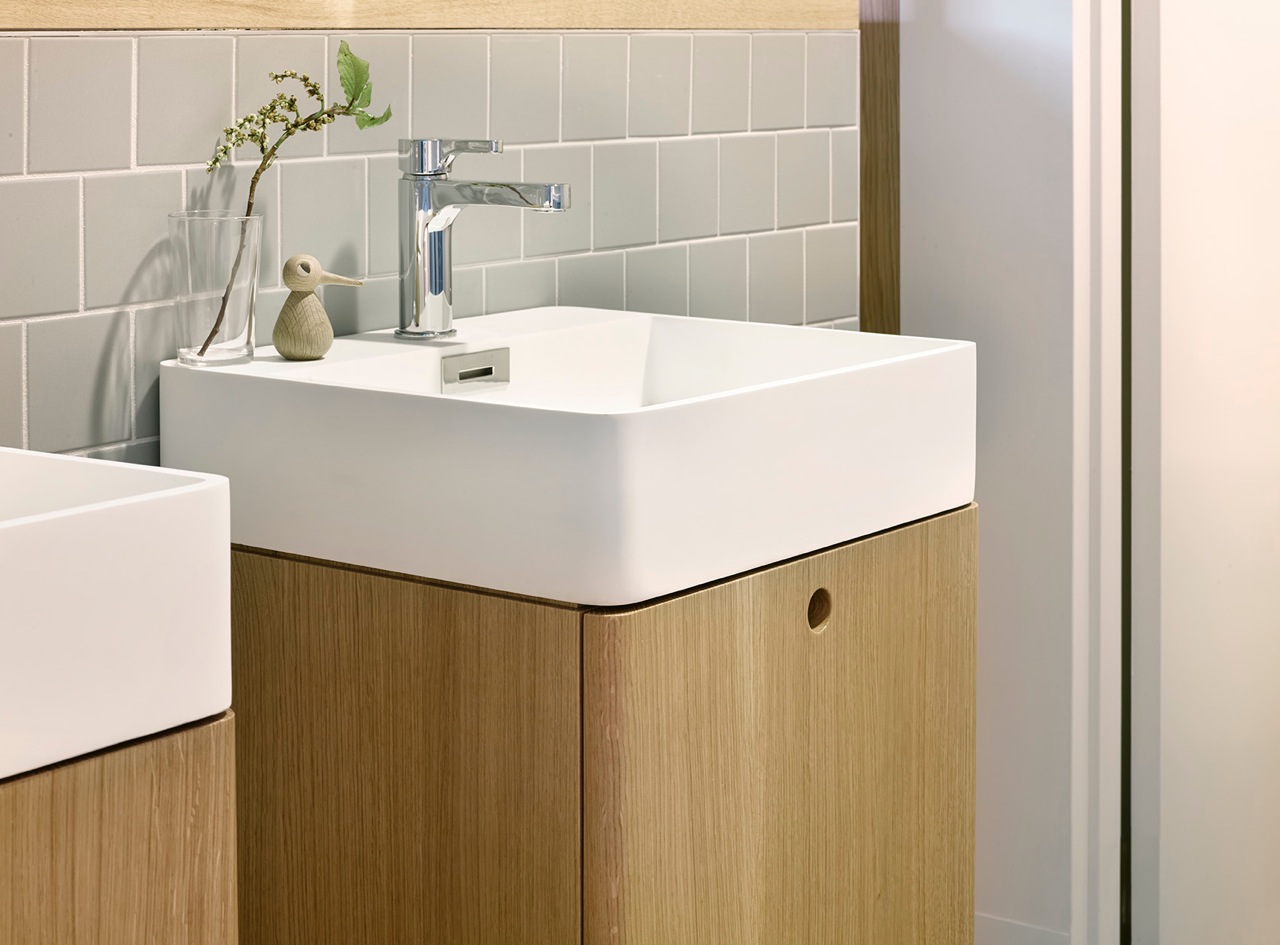 DesignOffice have an unsurprisingly full schedule, being handled with apparent ease.  Currently it includes an exhibition with the Powerhouse Museum in Sydney in addition to continuing projects for Mimco, Witchery and other residential and corporate refurbishment projects in Melbourne and Sydney. They are also collaborating with the American Hardwood Export Council and Architecture Media to create the Eat Drink Design Awards Pop Down Bar at SPACE, the venue for an exclusive, invitation only event to be held in August. The exceptional appearing truly effortless.