Project: Beecroft House, Sydney
Interior Designer: D'Cruz Design Group
Photographer: Nicholas Watt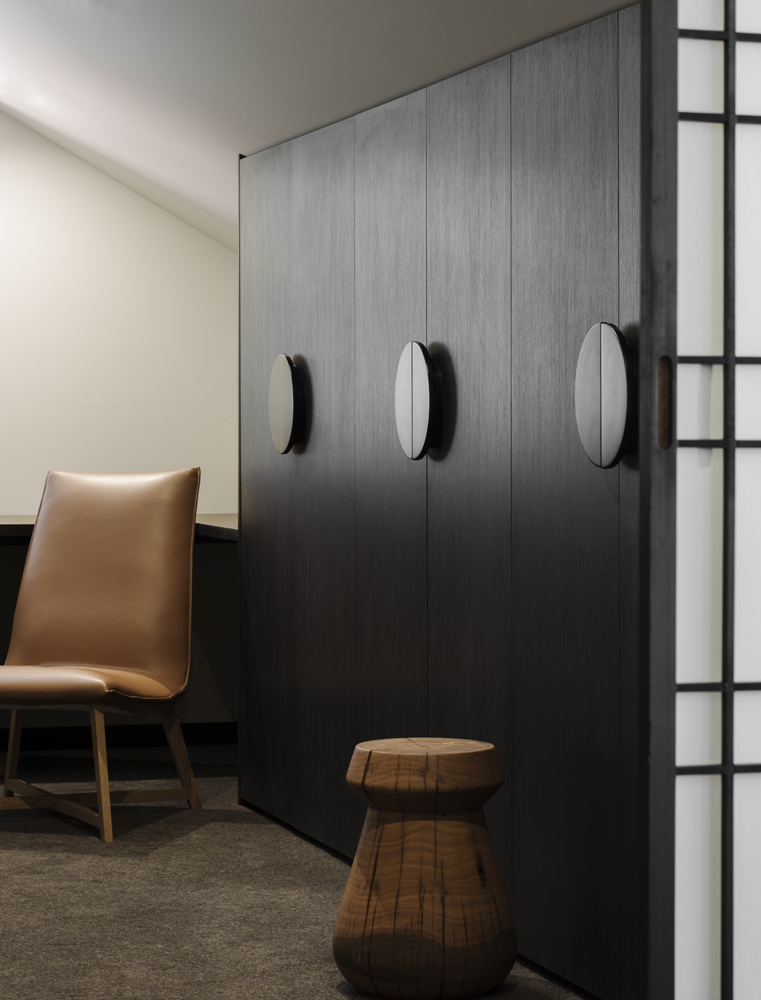 A contemporary interpretation of a Japanese aesthetic forms the design language of the master suite of this grand residence. The space consists of a master bedroom, master ensuite, separate his/her walk in wardrobes and private study.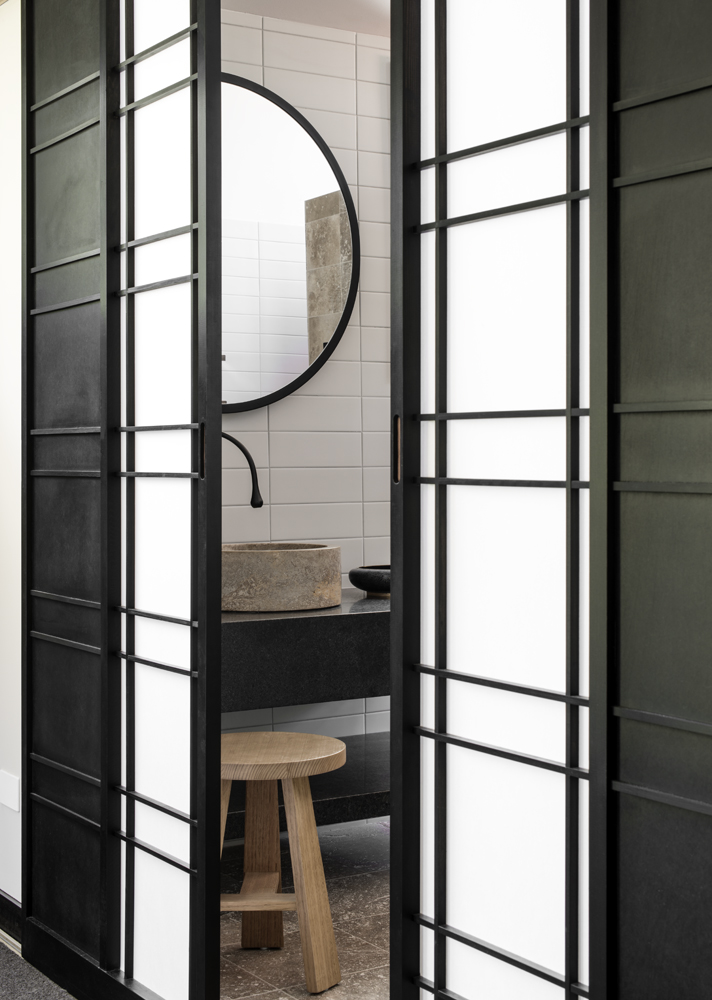 The design is executed within a contemporary context, giving new life and meaning to traditional Japanese elements. Materials are kept simple and honest with extensive use of natural stones and timbers.