Design: Jeffrey Bernett
What happens when a successful product decides to reveal a new trait?
Twelve years ago the Metropolitan armchair was presented and adopted not only by the domestic market but also by the contract sector.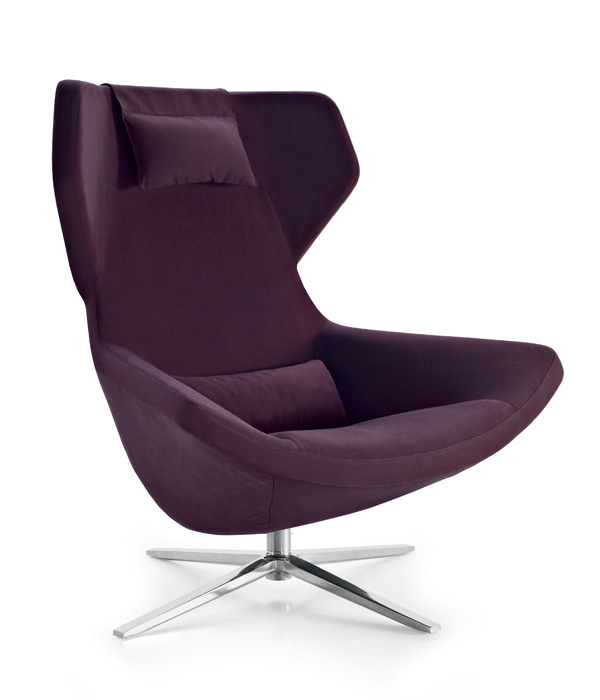 "Design, like cinema, art and architecture, is a series of mirrors and lenses that records the changes in progress," to quote designer Jeffrey Bernett, it is natural to re-interpret the evolution of an object over a longer period of time.
"It is an interesting challenge that allows exploring the changes, what we have learnt in the process and what new issues can be solved."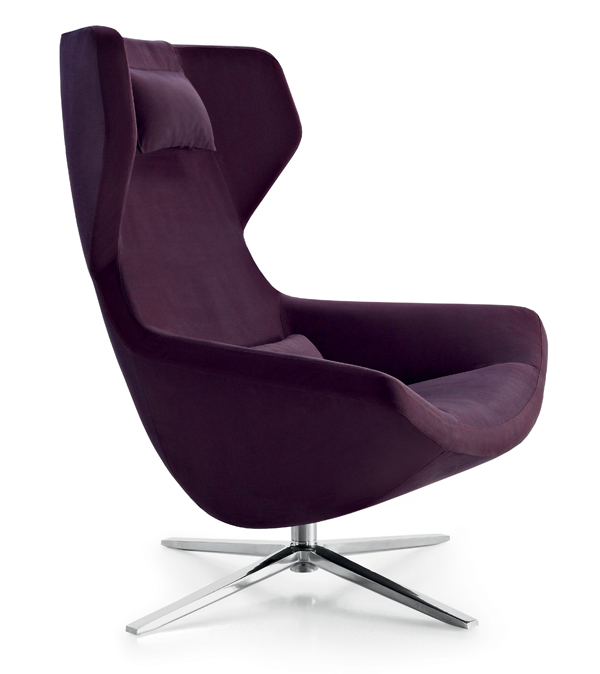 In both versions of Metropolitan '14, either with a low back or a high back acting as headrest, the volumes have become thinner, the surfaces have enhanced their flowing design, tailored seams highlight certain crucial areas and the seat cushion, which is now attached, is fully integrated.
The seat's profile seems to draw a 'smile' in contemporary jargon, an invitation to sit down and enjoy a moment's rest. Both are swivel armchairs completed with a footstool.
Available at Space stores.