Bloomingdales pendants and finishes add another layer of ethereal texture to this Blue Mountains home, providing much-needed sustenance to its interiors.
Built in 1990 and bought by the current owners in 2016, the single-level dwelling was a "cosy and sturdy" home that required hints of modernity indoors.
Surrounded by dreamy and magnificent gardens, the clients' brief was to add warmth, comfort and personality to the interiors. They called upon the expertise of interior designer Studio Kate to do just that.
With grounded, yet soft palettes, each room features carefully chosen and placed accents inspired by the spectacular landscape of the Blue Mountains region.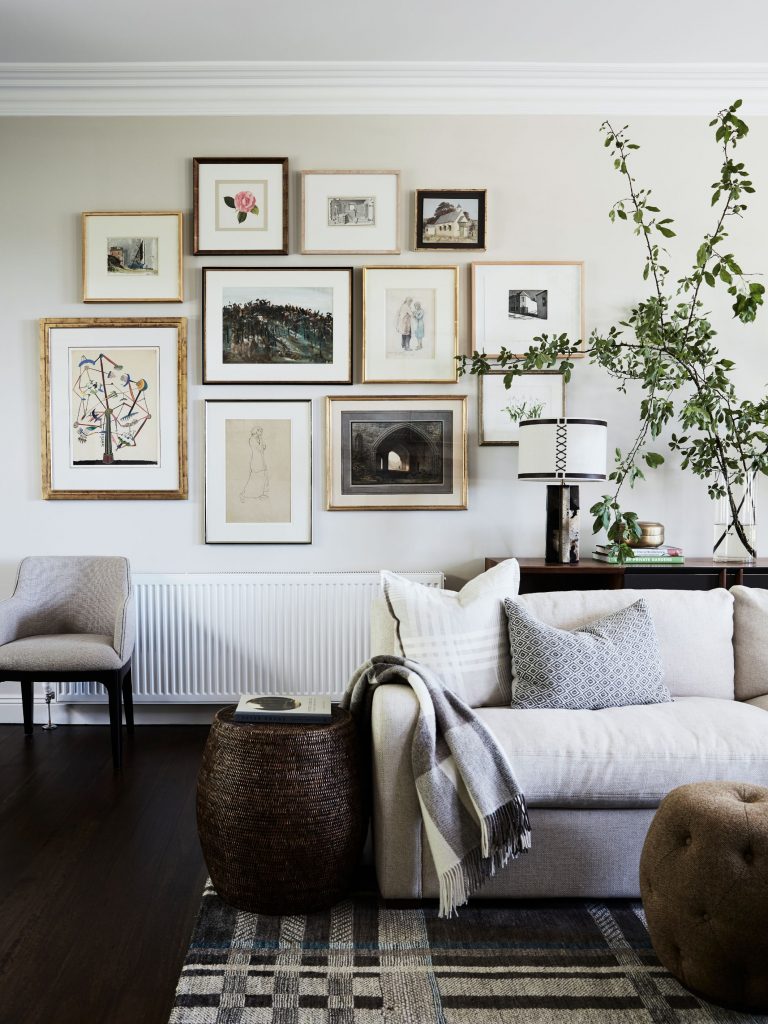 "Our brief was to pull together the existing art and furniture, and to create a comfortable, cohesive and beautiful interior," says Studio Kate director Kate Nixon.
"We worked to soften the overall palette with sympathetic new pieces – wallpaper, paint, lighting and accessories."
To help achieve this in the lighting department, Studio Kate turned to Bloomingdales.
A leading Australian supplier of luxury, designer lighting and furniture, Bloomingdales crafts bespoke pieces for both high-level residential and commercial hospitality projects, ranging from pendants to hand-crafted lampshades and everything in between.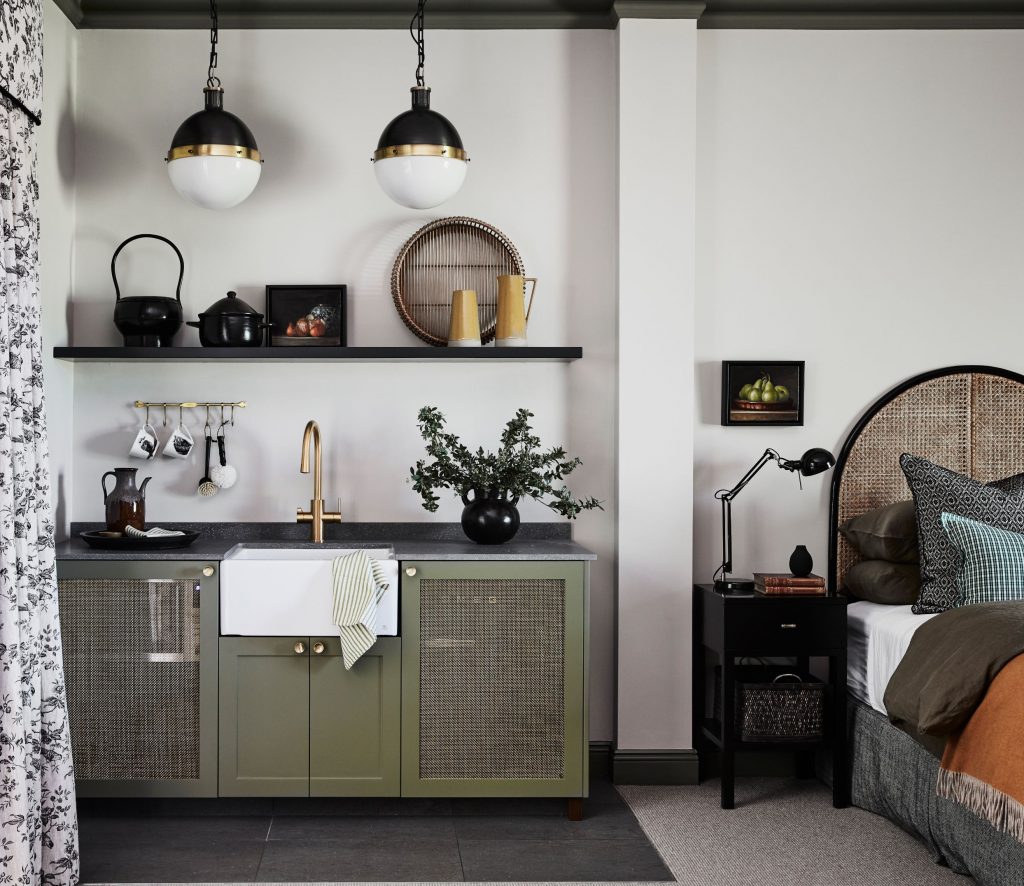 Studio Kate selected a range of Bloomingdales' pendants and table lights to complement its styling of the bedrooms.
In one room, black bedside lights are matched with a cane bedhead and black side tables. Two Visual Comfort Hicks Pendant with their metallic finish of bronze and brass and white glass illuminate the olive green cabinetry and hints of gold of the en-suite bathroom.
Elsewhere, a black sideboard is completed by a bronze mirror and the Bloomingdales Bronze Circle Table Lamp, which, with its slender column and circular feature, creates an elegant statement.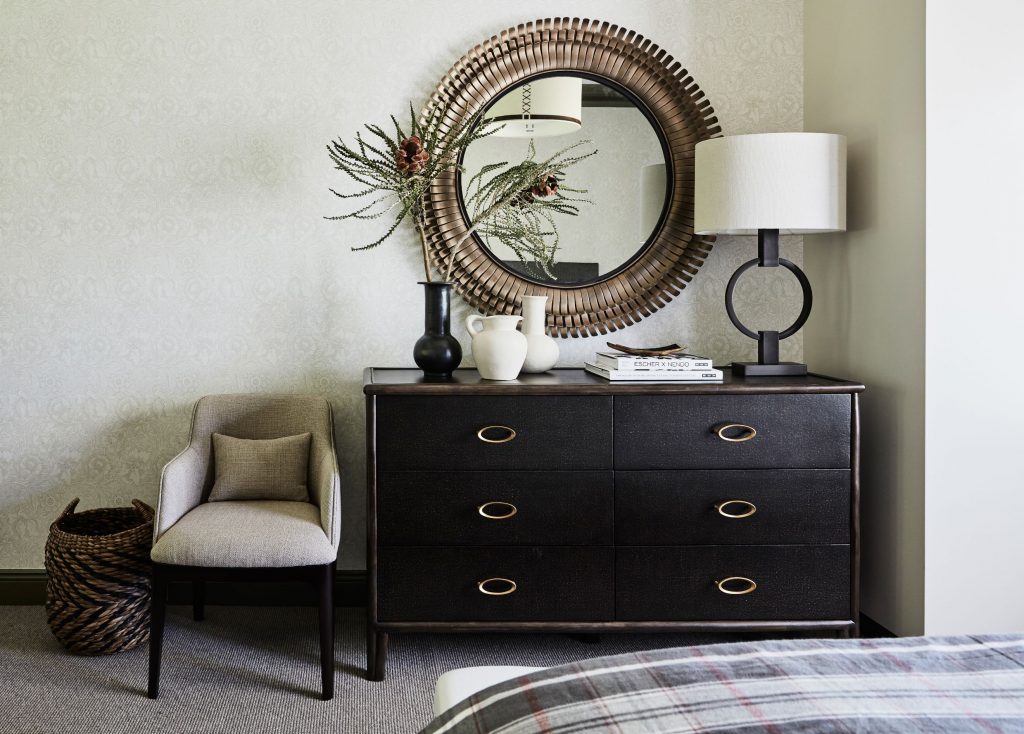 Sitting prettily above the tartan bedlinen and rounded shelves in this room is also the Bloomingdales leather stitched pendant, which doesn't seek to dominate. Instead it provides the finishing touches to an already transformative space.
In another bedroom of the Blue Mountain house, the bold textural landscape of striped wallpaper and colours reminiscent of the sea are benefitted by custom pendant shades and lampshades, which reinforce the brief to refresh the much-loved home.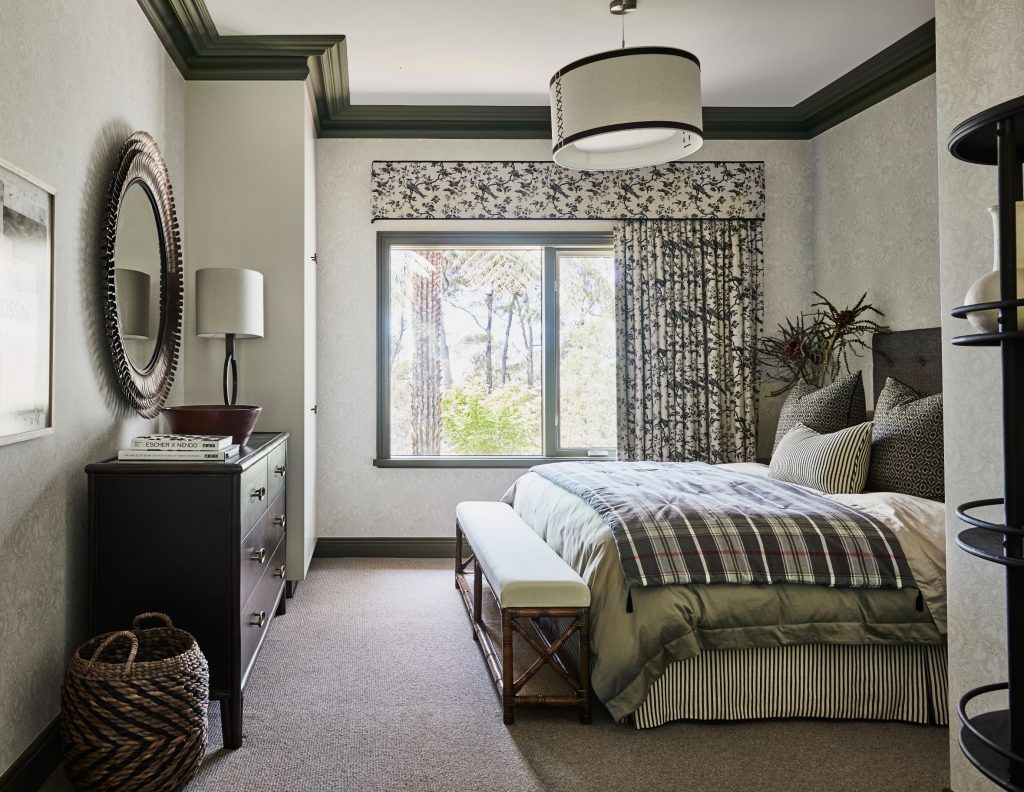 Studio Kate says the considered accessories were crucial in weaving together the "earthy, natural tones with touches of dirty blue and greens", ensuring the view outside remained the hero.
The result is a testament to "the transformative power of interior design".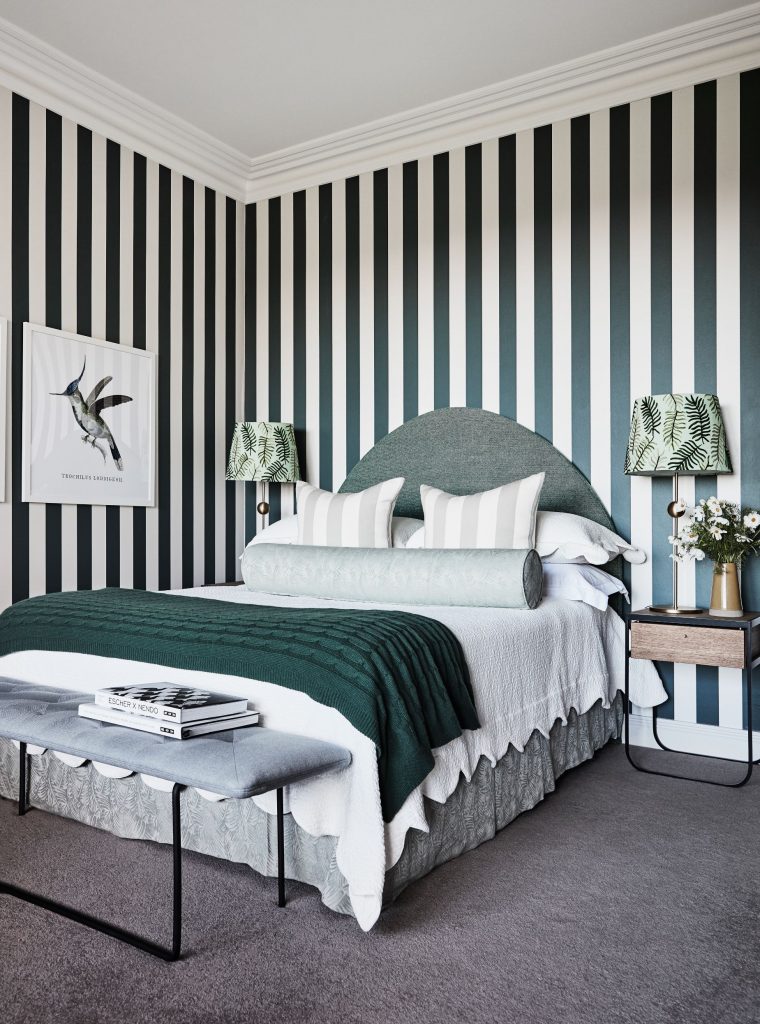 Shop the Bloomingdales range online or visit its Rosebery or Newstead showrooms or its agents in Melbourne – Domestic Textile Corporation on Burwood Rd, Hawthorn.
Photography: Maree Homer.
As well as manufacturing bespoke lampshades and pendants, Bloomingdales is also an Australian supplier of Visual Comfort – the pre-eminent name in signature, original designer lighting worldwide.