Skip is a bookcase system designed by Studio Kairos for Poliform, a project that offers a variety of modular solutions for an individually composed living area.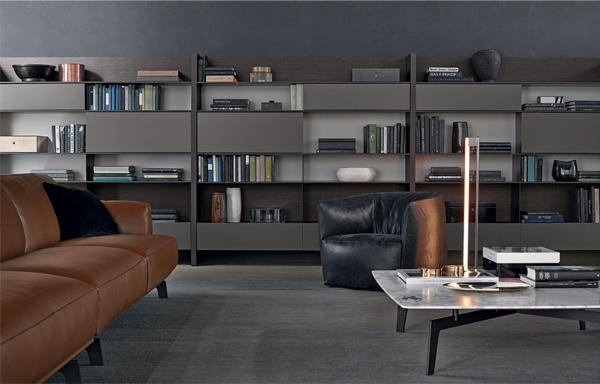 Based on the concept of equipped wall panelling, the system can be completed with shelves, units and sliding doors.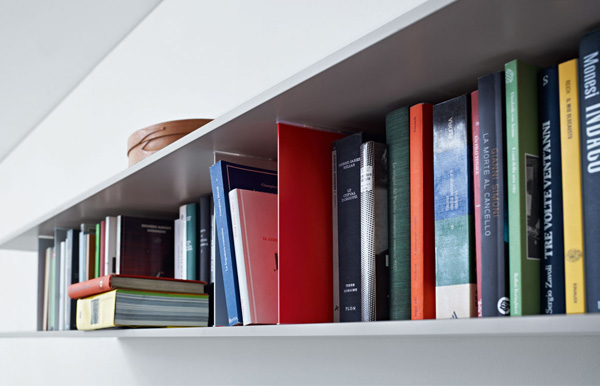 The aesthetic characteristic of the system is the minimal thickness of the shelves, along with the rail that allows the integration of sliding doors.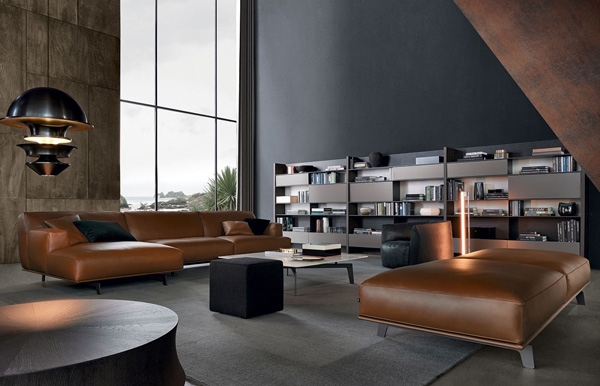 The range of the modular elements includes floor benches, freestanding or hanging units with flap doors or chest of drawers, and hanging shelf writing desks.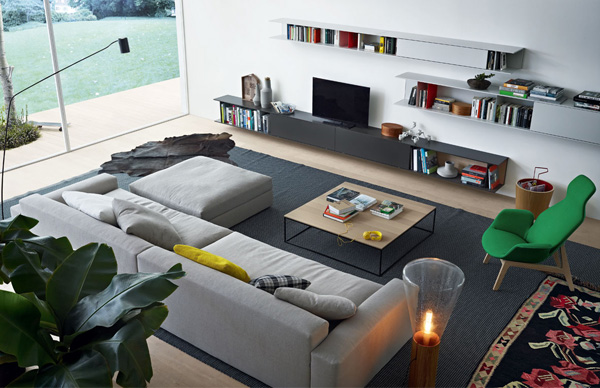 The vertical dividing elements can be freely positioned, allowing modification of the compositions and creating open units that are able to assume various functions.
Materials
Doors finishings: Mat laminate tuttocolore, embossed lacquered, glossy lacquered.
Wood: walnut c., eco canaletto, oak, siena oak, brown oak, spessart oak, grey dyed oak, moro oak and elm.
Scotch brite steel
Frosted and glossy glass.
Available from Poliform www.poliform.com.au