Above Image: Volker Haug's OMFG wall light
Though the name belies his German roots, self-trained lighting designer Volker Haug's bespoke pieces are produced in Melbourne's Brunswick West. His quirky industrial aesthetic has been embraced by the design community both here and abroad, with custom orders a great drawcard for the business.
A cartoon pop-art approach to colour and form is the starting point for the concept of each lighting range, with each of Haug's lights adding a particular punch of personality to a space. Volker Haug lights become a vivid talking point within commercial interiors, and are a unique feature in adventurous residential projects.
OMG! and OMFG!
Available in both wall feature and pendant options, the irreverent title of this bold luminaire clearly states its intention from the outset – this is an attention-grabbing light. Volker Haug sources the material for the lights from reclaimed industrial shades, offering a selection of anodised colours.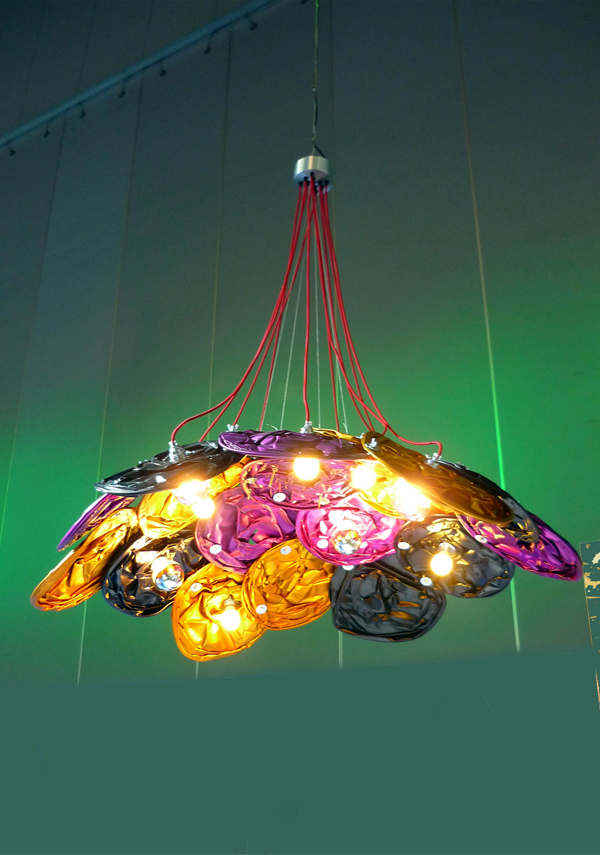 Balancing Act
These delicate pendants are hung with invisible cords, appearing to defy gravity. The suggestion of movement is key to the effect of these simple lights, as though momentarily caught in suspended animation. The finish of each lighting component (cord, globe and ceiling mount) is customisable, with multiple units creating an effective feature.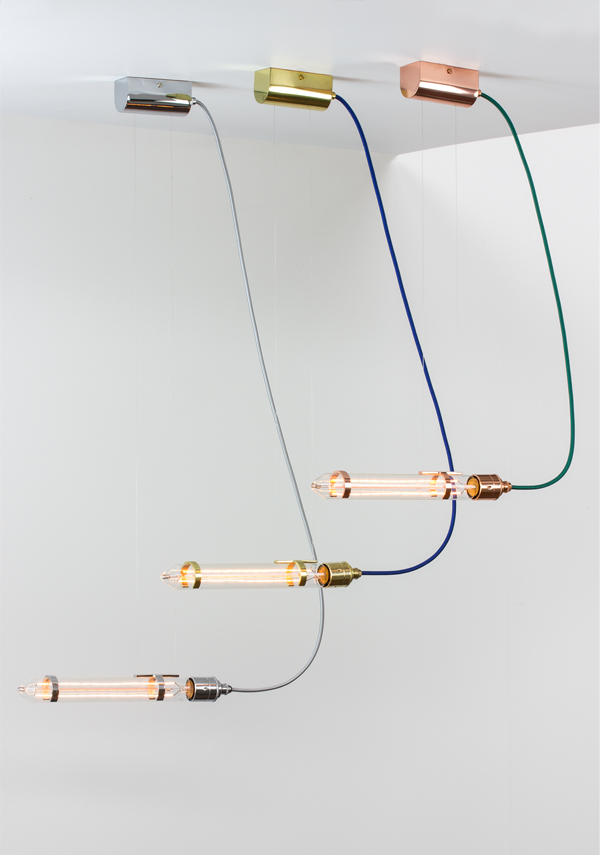 Cable Jewellery
This range is developed as a clever system of metal piping that when arranged along a cord, diverts the vertical hanging pendant into a dynamic linear form. The result is an elegant statement, introducing an unexpected element to the ubiquitous single bulb look – a lighting concept which is perhaps over-represented in contemporary commercial fit outs.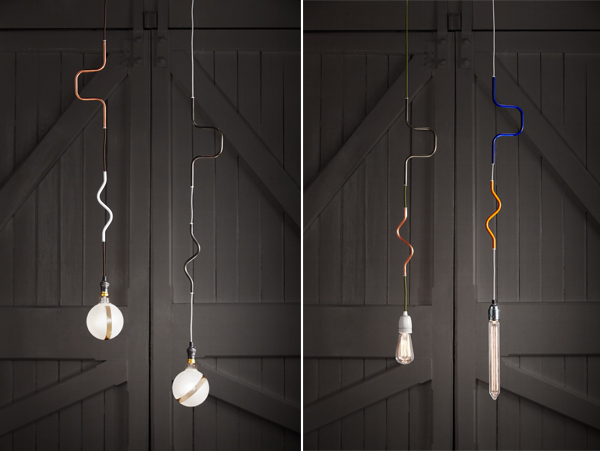 For more information, visit www.volkerhaug.com.