Milled from solid brass, the HB120 + HB125 Surface Mounted Bolts come in a range of finishes, and are ideal for French doors where flush mounting is not required.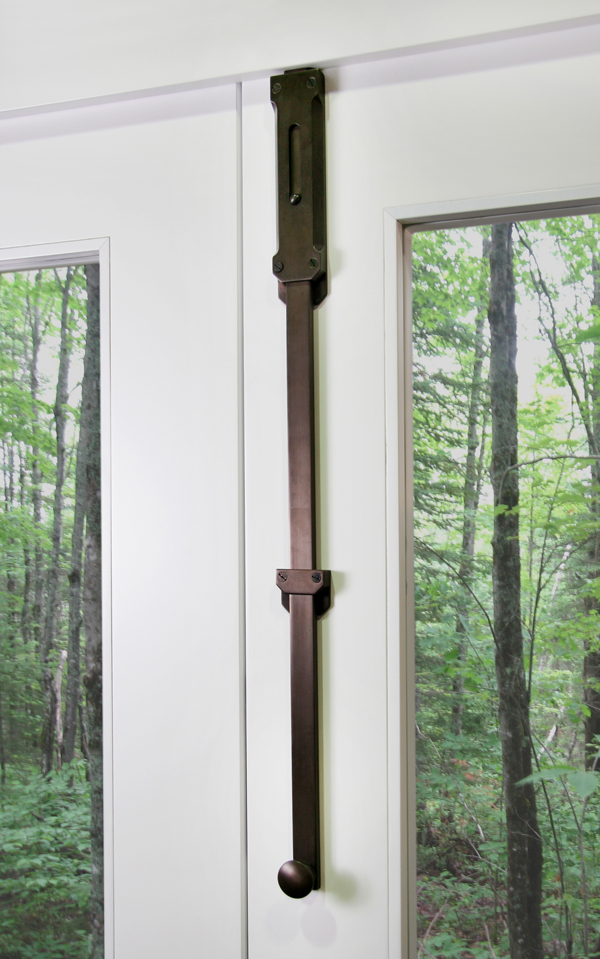 Bolts are available in standard lengths of 300mm or the complementary HB 125 in 600mm (overall length). HB120/125 Bolts come with a range of keepers and strikes for various fixing situations, which are sold separately.
Available in a series of finishes including matt black. Shown here in matt silver and oiled dark bronze.
Come at see us at our new showroom – G01, 45 Chippen Street, Chippendale.
For more technical information, feel free to visit our website  www.hallidaybaillie.com