Whatever happens next, a new normal is all but guaranteed. The first half of 2020 has been an undeniably challenging but in some ways fascinating period for people the world over.
In Australia, after seeming to have escaped the worst of the COVID-19 crisis, Victoria is once again facing a significant upsurge in cases. But as well as health-related impacts, the economic and social consequences of a long period of shutdown for businesses, other enterprises and individuals are yet to make themselves fully known.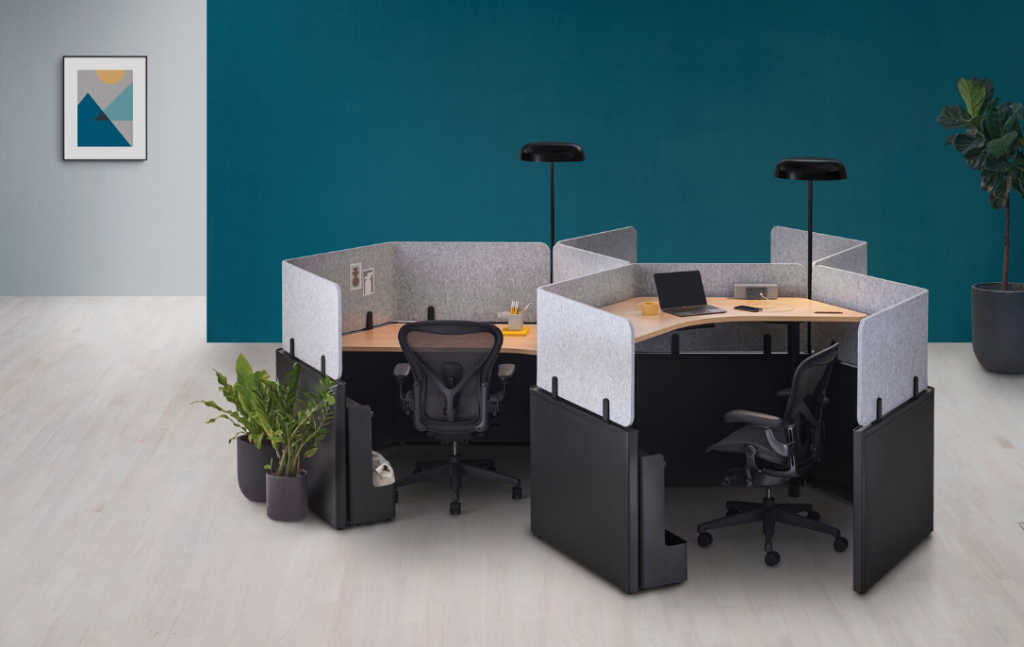 But what is certain is that, eventually, as restrictions in the country begin to ease and people slowly start to resume their lives and careers, many things will be different. It will be a new normal that greets us as we return to our workspaces. The different states and territories are lifting restrictions on movement in varying stages. In many places the instructions are that those who have been working from home so far should continue to do so. There are clear and sensible reasons for this regulation and, indeed, the fines that may be imposed on people not abiding by the rule.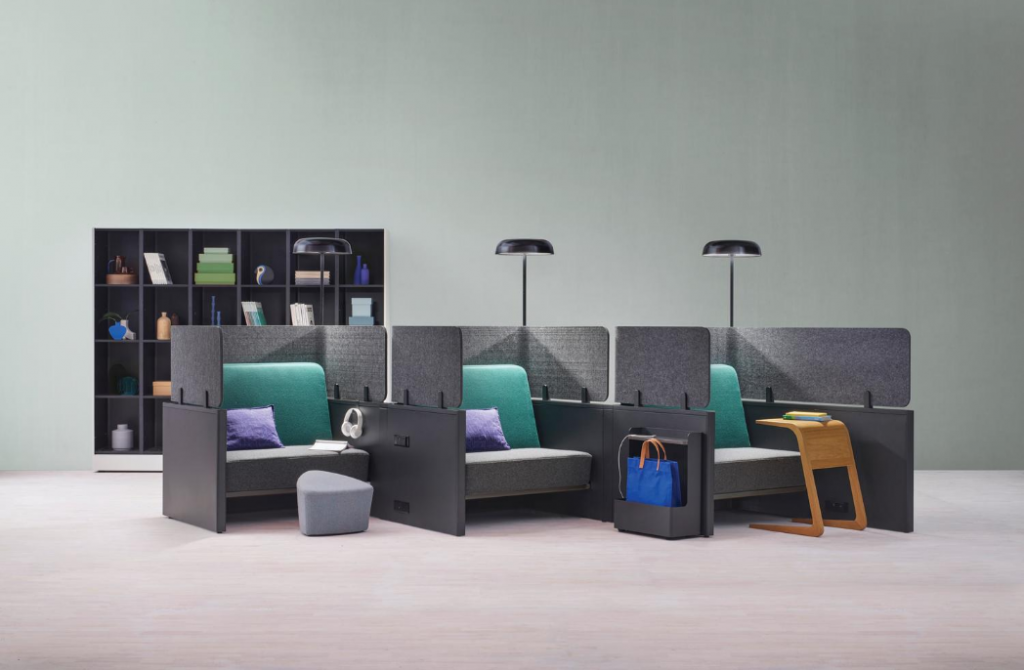 However, eventually the whole country will move towards a return to our usual physical workspaces. What will those spaces look like and what will be the new rules and modes of doing business in this new normal?
Although it's uncharted waters for many of us, there are organisations and leaders that have taken this opportunity to fully research the topic and so the facts and the latest and most pertinent advice are all available to those wanting to make sure they do, not only the right thing, but the most practical, safe and helpful thing for their employees.
Herman Miller is one company that has done a great deal of work in this area and has produced comprehensive guidelines that will assist other organisations take their next steps in the evolving landscape.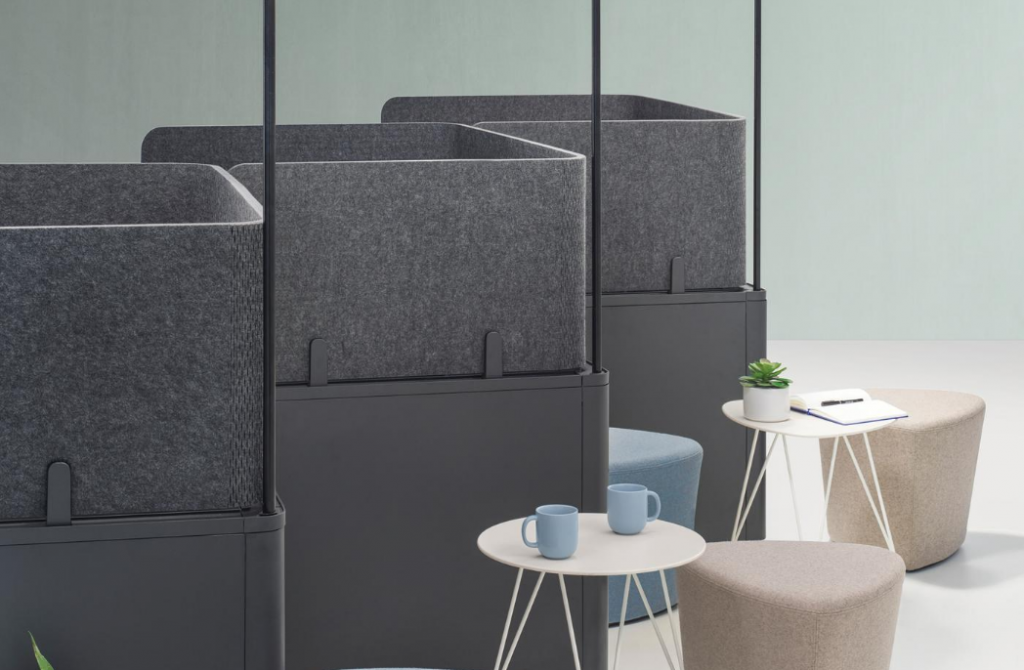 Physical distancing
From the very start of the COVID-19 crisis a raft of expressions and terms became familiar and well-worn seemingly overnight. One such was the instruction to practise 'social distancing', although people soon took umbrage at the expression, as its very ethos was to make sure there was distance between people for the good of society and as a way of keeping everyone safe. Therefore 'social distancing' sounded like the antithesis of what was actually happening and many opted for the more descriptive and less antisocial 'physical distancing' instead – with its tacit meaning, 'I'm keeping away from you physically because I care about your health and well-being, so it's the most socially inclusive thing I can do right now'.
This will be the first thing that businesses and other organisations will need to take into consideration as they reopen their workplaces.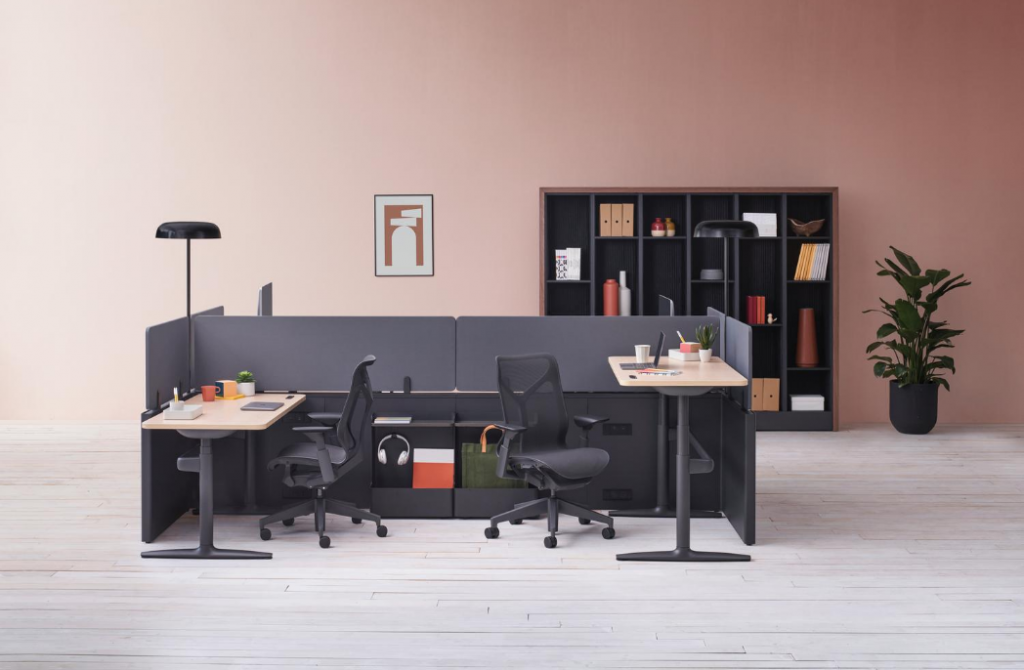 In the same vein, the smaller and more confined the space, the greater the chances of community transmission and infection. But a company can't suddenly magically triple its floor size. So how can it ensure the best and safest environment, working with the physical space it already has?
There are ways and means. The first thing to do is look at adjusting your floor plans and layouts, taking into account the greater space needed for each employee's individual footprint and the location of desks and workspaces. But when space is limited, the creation of physical and perceived boundaries can accomplish the necessary distancing.
Partitioning systems to facilitate distancing
There are various ingenious ways to help employees keep their distance from each and one is by installing a comprehensive partitioning system that is flexible and lightweight, so that it can be reconfigured at will to suit prevailing conditions. Connected and agile, the best of these create workspaces centred on a core value of agility, which works with the staggered return to work the Australian Government is working towards.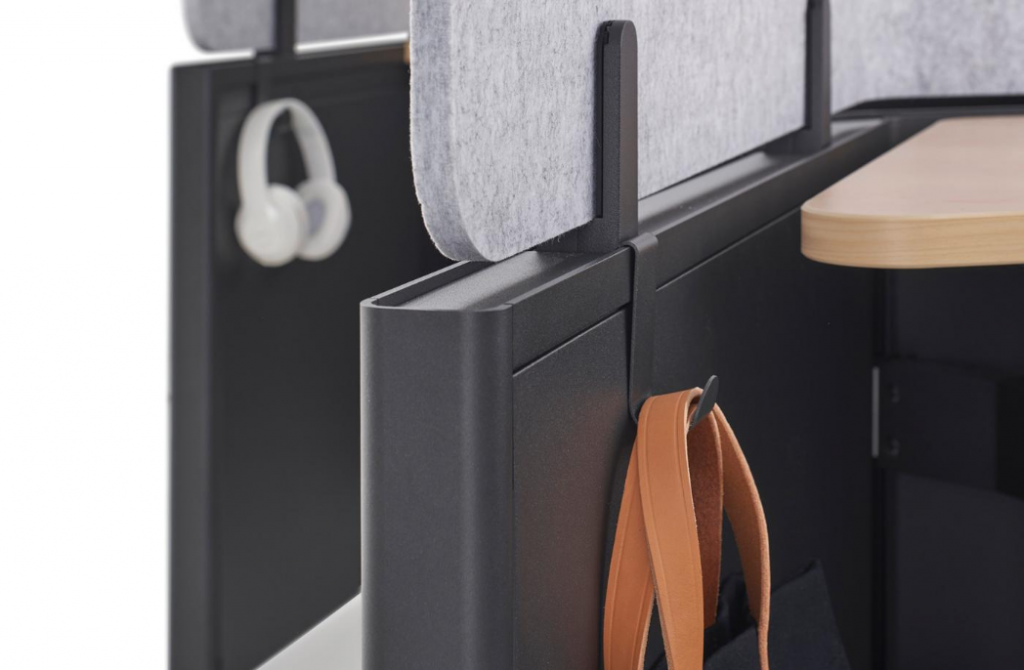 As more people are able to return to workspaces, a flexible and non-linear partitioning system like the Catena Office Landscape enables them to go back to an office setting that promotes both physical and perceived boundaries. Key features are that the system is not fixed to the floor, so it can be reconfigured quickly and simply. All power and data requirements can be housed and privacy concerns are addressed, so that staff are able to conduct telephone or video conferencing calls in their delineated personal space.
Individual partitions allow for ownership of a space, allowing its user to feel secure and able to focus on their work tasks.
A system that is slimline in its profile and offers varying elevations, while not compromising on space, means organisations don't need a larger footprint and aren't then facing increased costs in a post pandemic landscape where global rents are threatening to rise significantly.
Look for partitions that can work for one desk or many, that allow separation between breakout space seating options or can shift from rectangular and grid settings to honeycomb settings with ease.
Beyond sit-to-stand
There is more to workspace layout than simple positioning and partitions, of course. Also take the time to look at workspaces that comprise entire systems, such as the Atlas Office Landscape. So much more than a simple sit-to-stand desk, the best ones offer desking with height adjustabiilty and collaborative working possibilities in one intuitive solution.
One of the most useful features of Atlas is its scalability, which will prove to be particularly important as organisations embrace the future of their workplace experience, considering the ability to adjust their floorplates as required. It is likely that many will need to renegotiate their relationship with their physical footprint and consider how strategies such as staggered workforce attendance may affect their real estate requirements. A product that can be reconfigured simply and swiftly will be key to success for those businesses that need their offices to shrink or increase as circumstances dictate.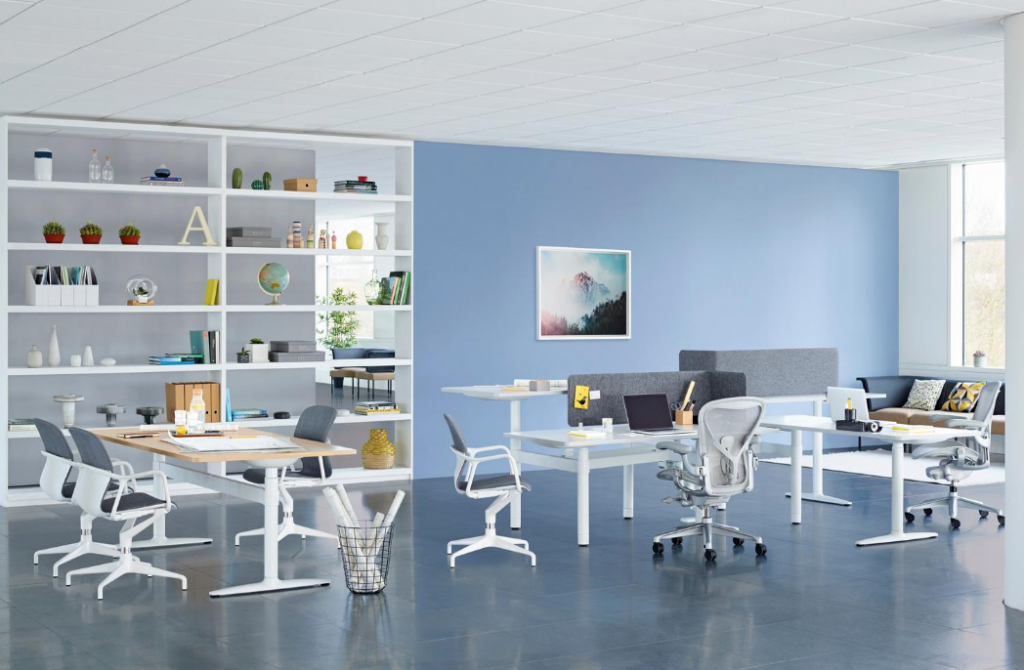 Materially speaking
Of course it's not just about where you place your furniture, fixtures and fittings in the new normal. There is also a huge consideration regarding the materials used to construct these items.
It's no good filling your office or workplace with sanitation stations, primed with hand sanitiser and print-outs reminding everyone to wash their hands frequently, cough or sneeze into their elbows and keep 1.5 metres away from their workmates if their surroundings are viral hotspots.
Take the time to research the safest materials available and, particularly, the ones that are easiest to clean thoroughly and dependably. When it comes to task chairs, Herman Miller suspension material is a practical alternative to traditional woven textiles, as it allows easy cleaning.
To be confident you are doing your best to ensure your staff are not exposed to danger or infection, consider using antimicrobials on workspace furniture and fittings. Such products are treatments that are applied to surfaces to reduce the spread of infection and cross communication of dangerous microorganisms, effectively controlling bacteria, fungi, algae and yeast. An antimicrobial product such as Herman Miller Microbecare will kill 99.99 percent of microbes and prevent microbe mutation.
For added assurance, look for one that has been tested in highly sensitive healthcare environments.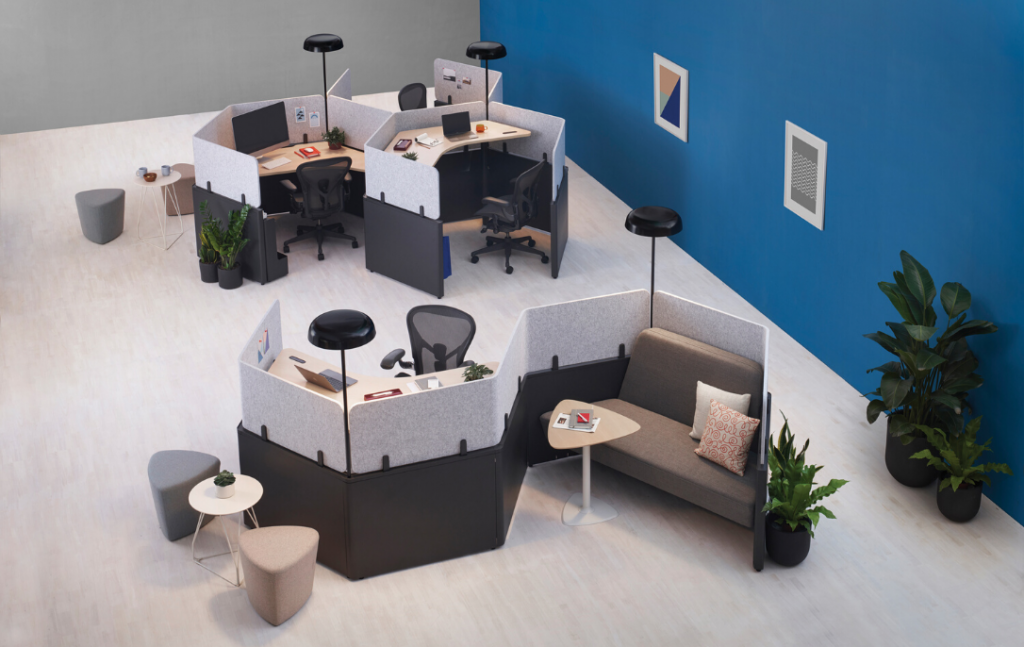 Onwards and upwards
Looking forward, it's difficult for anyone to really predict how Australia and the rest of the world will be operating in the next six months, never mind the next six years. There are still big question marks over many aspects of the new normal. The reassuring news, however, is that by reconfiguring our workspaces to be compliant with the very best expert advice, we will all be far better prepared to work with whatever comes next.