After winning Herman Miller's Work, Redefined – The Design Challenge, Melbourne multidisciplinary design studio SLAB travelled to Michigan, US, to visit the global furniture company's headquarters.
As the winners of Herman Miller's 2021 Design Challenge, SLAB Architecture was commended for their community-based and socially adaptable design approach to the future of the office.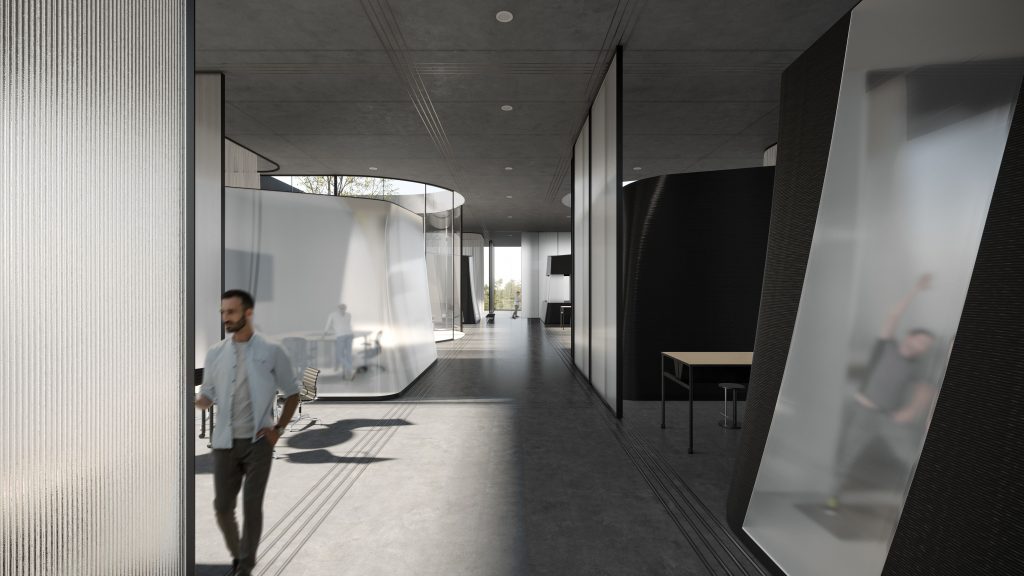 SLAB's idea of a state-of-the-art, connected, communal and configurable workplace is a clear split from the workplace model based on formal work and productivity, made redundant by a global pandemic.
With remote work an ongoing prospect, the studio presented the office as a social experience that was adaptable to shifting density numbers without compromising on its "vibe".
Their design included a collaborative space and focus space on a grid that can be expanded and contracted to suit density needs, the Wall & Curtain features fluted glass sliding walls and white cotton curtains on tracks for design dexterity, and a Kit of Pods that responds to one or more of the principles behind its plan for the future office and are made of recycled and recyclable materials, conceptualised to be 3D-printed for speedy delivery.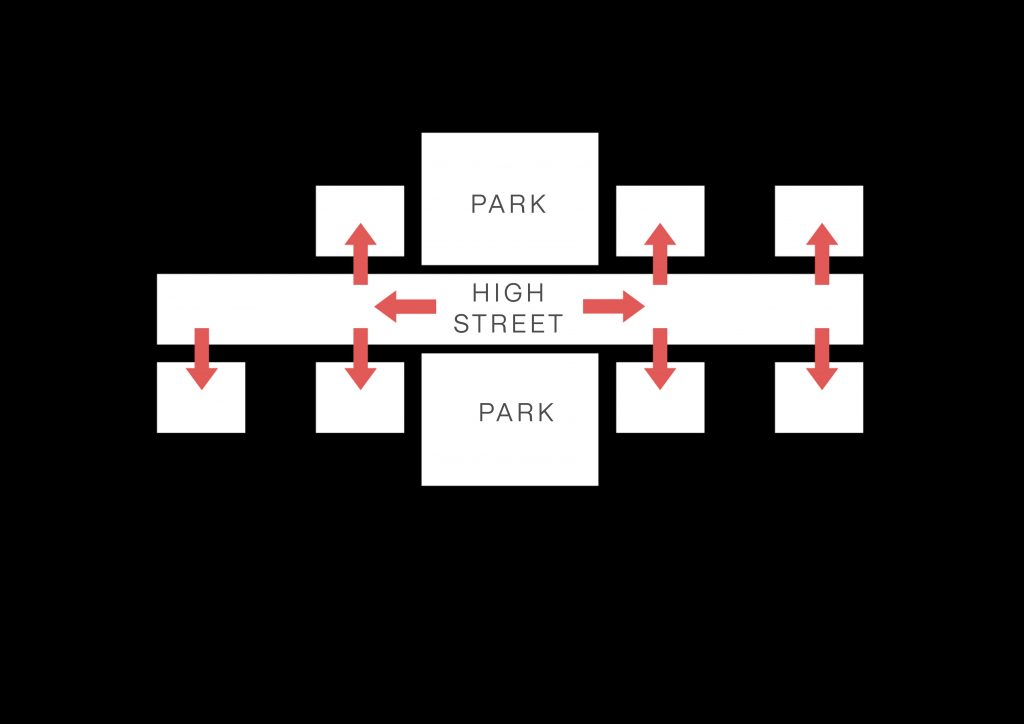 In recognition of SLAB's visionary design, Herman Miller recently took SLAB associate director Brayden Dodds and principal director Seada Linardon on a four-day tour across the US.
The tour began in Los Angeles where SLAB explored the Eames house (also known as Case Study No.8), which is considered a landmark of mid-century modern architecture.
Travelling to Zeeland, Michigan – Herman Miller's global home – SLAB visited MillerKnoll's corporate headquarters.
Designed as a vibrant creative hub, the headquarters provided a robust opportunity for SLAB to learn more about Herman Miller's 122-year history. On a sentimental note, each meeting room is named after one of Herman Miller's designers, such as 'Wilkes' for Ray Wilkes' work on the Modular Sofa Group, a reminder of the company's rich and evolving legacy.
SLAB then engaged in a thoughtful dialogue with MillerKnoll vice president of global research and insights Ryan Anderson to explore ideas, concepts and strategies for the future of work. They also learnt about how Herman Miller tailors its products to develop unique product solutions for architects and interior designers globally, and explored Herman Miller's Archives with MillerKnoll's head of archives and brand heritage Amy Auscherman.
Moving onto the test lab, SLAB then witnessed how Herman Miller trials its products over and over again, such as simulating 12 years of 24/7 use to ensure the endurance of the product.
Continuing the tour of iconic design landmarks, SLAB stepped inside Depree house, which was commissioned by Max De Pree, also the son of Herman Miller founder D.J. De Pree, and designed by Charles Eames in 1954. SLAB then visited Marigold Lodge, an early 20th-century Prairie-style house sitting on the shore of Lake Macatawa in Michigan, and Herman Miller's manufacturing facility, the Green house.
Continuously striving for the best in intelligent and timeless design, Herman Miller adds to its 122-year history with SLAB's universally appealing and adaptive outlook of the future of work.
See more of SLAB's design tour by checking out Herman Miller Australia's Instagram.
Images supplied by Herman Miller.