Designed in partnership with Siren Design, CBRE Project Management and Hunter Mason, Shaw Contract's new Sydney Showroom is a cutting-edge, multi-level facility that is a living representation of the brand's mission, people and values.
Opened in October 2019, the showroom was designed with versatility and flexibility in mind. The brief was create a space that was a neutral canvas for a variety of trends and styles to be showcased through diverse flooring options.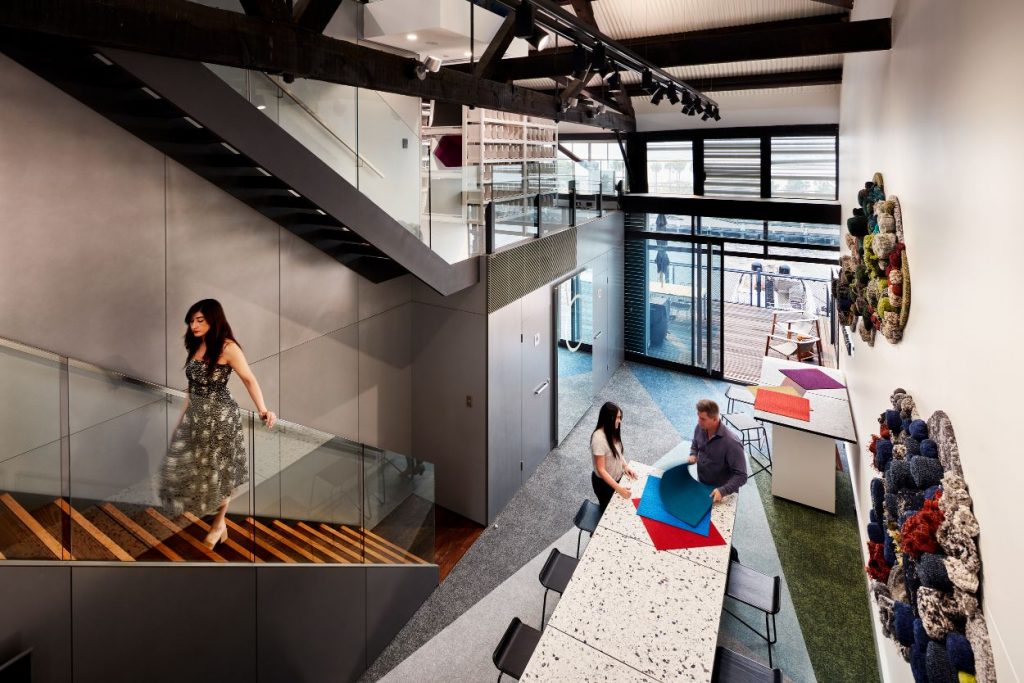 Both Siren Design and Hunter Mason say Shaw's products were the inspiration for the new office.
"The spaces across the three levels was kept quite simple, clean and architectural as it enabled the flooring to becomes the main feature though bright colour and geometric shapes," the studios say.
"We were also inspired by the location, being Jones Bay Wharf – a heritage listed wharf surrounded by breathtaking water views of Sydney Harbour, rustic colours, deep blues providing us with a rich palette to design from."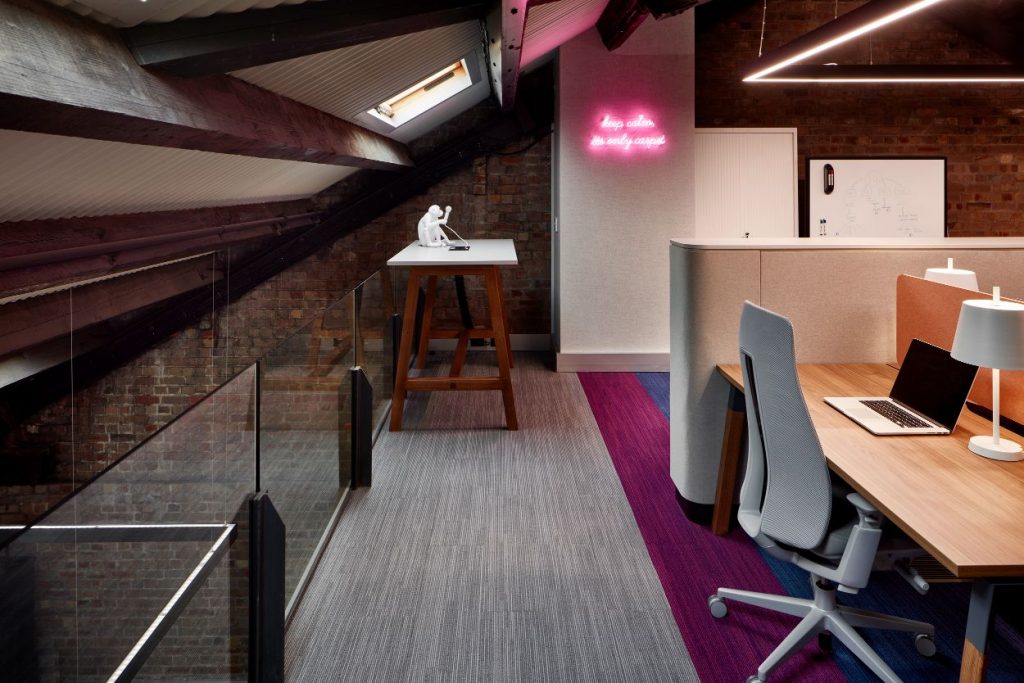 With a focus on current and future employees, as well as clients and industry partners, the new space boasts a range of workspaces from an open seating plan, to common areas used for impromptu team engagement and deliberately placed breakout spaces.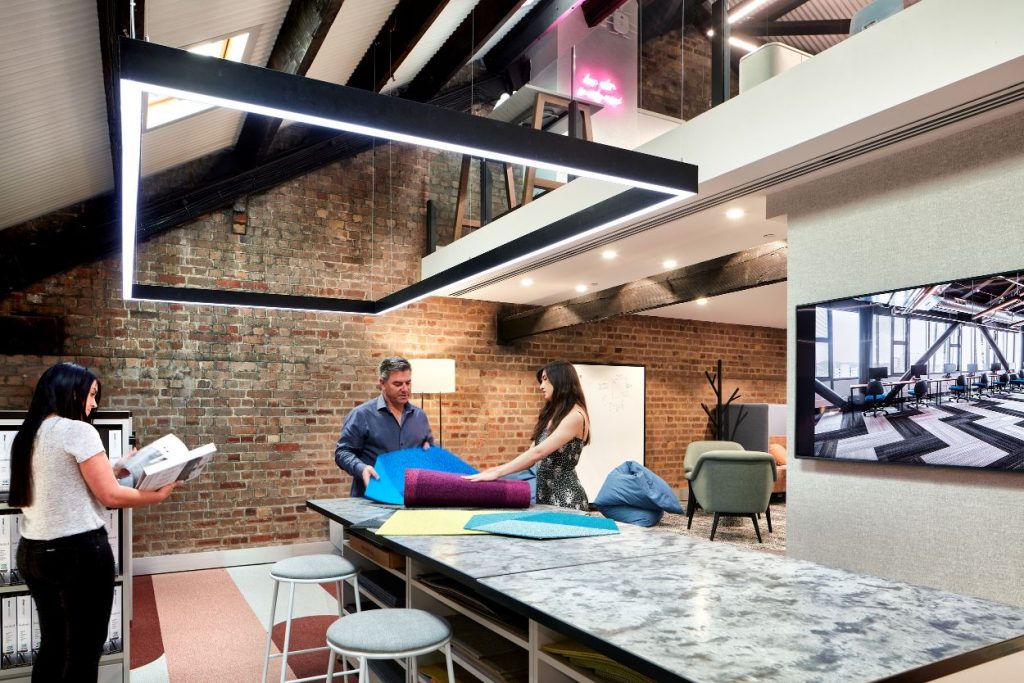 The two Sydney design studios add that working with Shaw Contract on the project was very collaborative.
"It was an absolute pleasure to work with Shaw on their new Sydney showroom. We typically work with Shaw to specify and install various flooring products on our projects, so it was a great opportunity to design a space where the main focus was showcase Shaw's products rather than the physical fit out itself."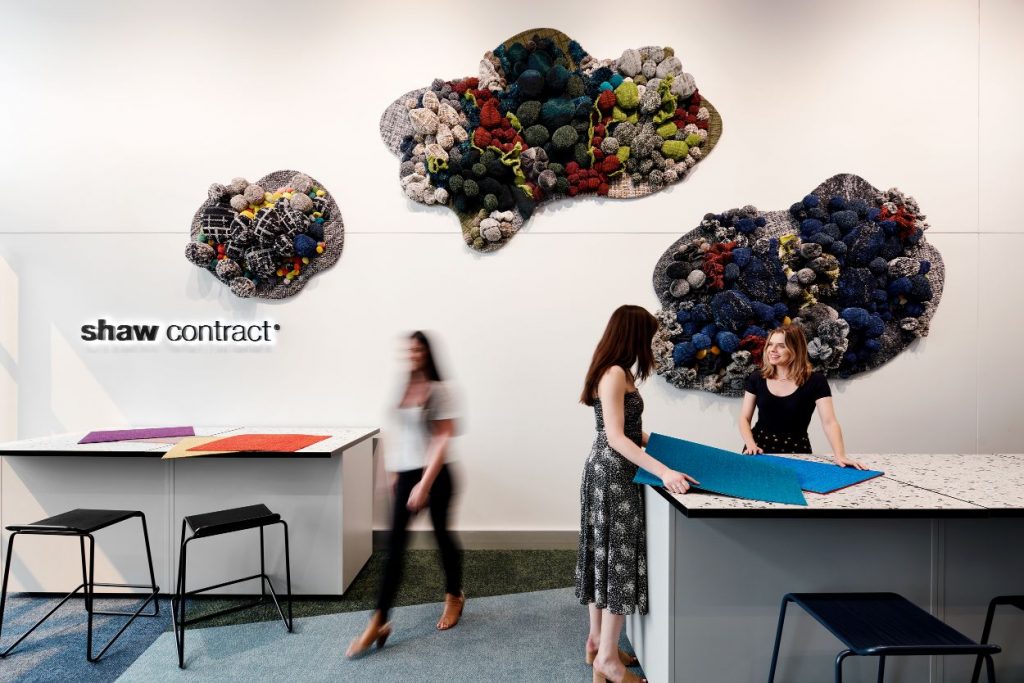 A feature art installation created by Maurice Goldberg and Matthew Aberline from Goldberg Aberline Studio completes the space and represents the global brand while celebrating the diversity of colour, textures and processes of the carpet process. It also happens to be both Siren Design and Hunter Masons' favourite feature.
"We love how they used Shaw's products in such an innovative way to create the sculptural piece that spans across the three levels."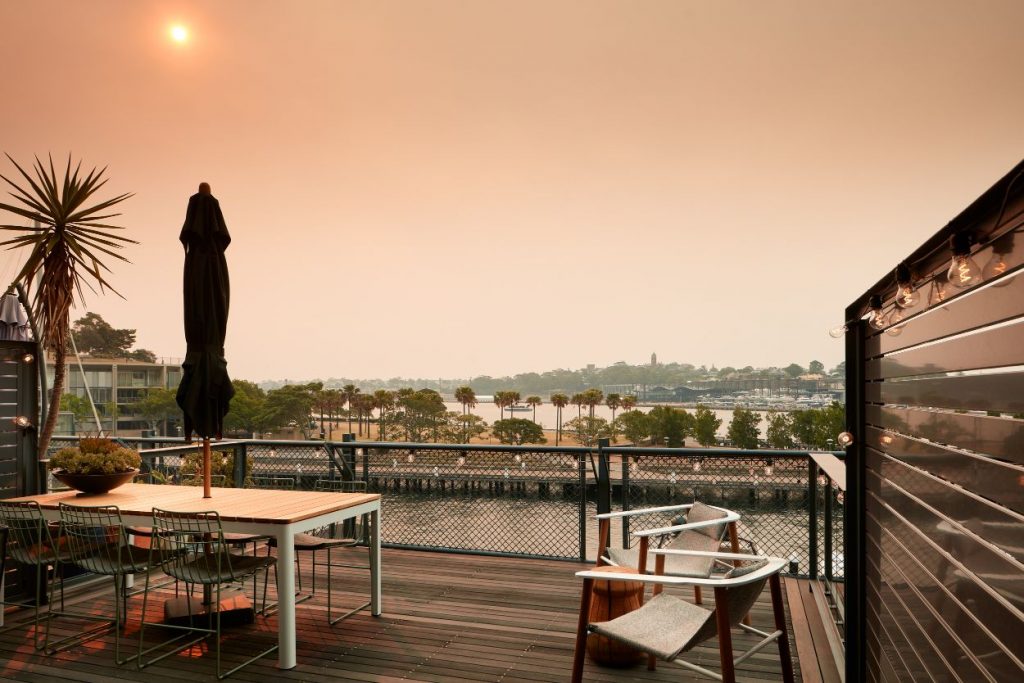 Throughout the space, the designers paid homage to rich rustic colours, textures and materiality of the local Australian landscape using reclaimed timbers, black mild steel, deep blues from water, textured recycled brick work and a rich palette.
The general space was kept simple, clean and architectural with pops of colour throughout. Additional colour was layered through the space through various soft furnishings and Shaw Contract's flooring collections.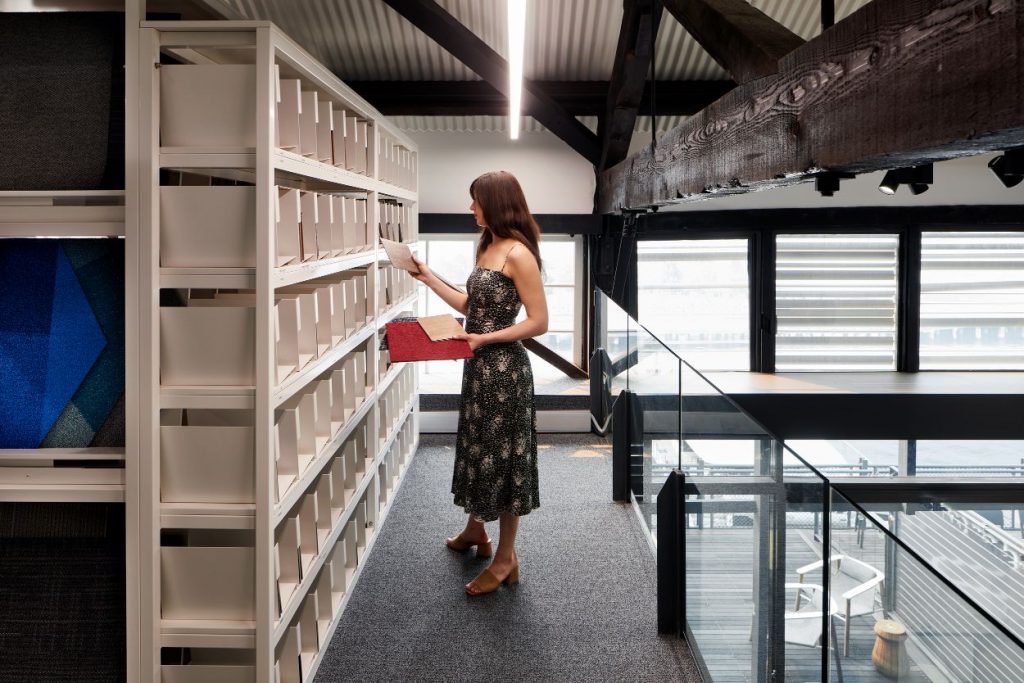 Siren Design also created unique custom joinery pieces that are flexible and mobile, catering for diverse functions within the space.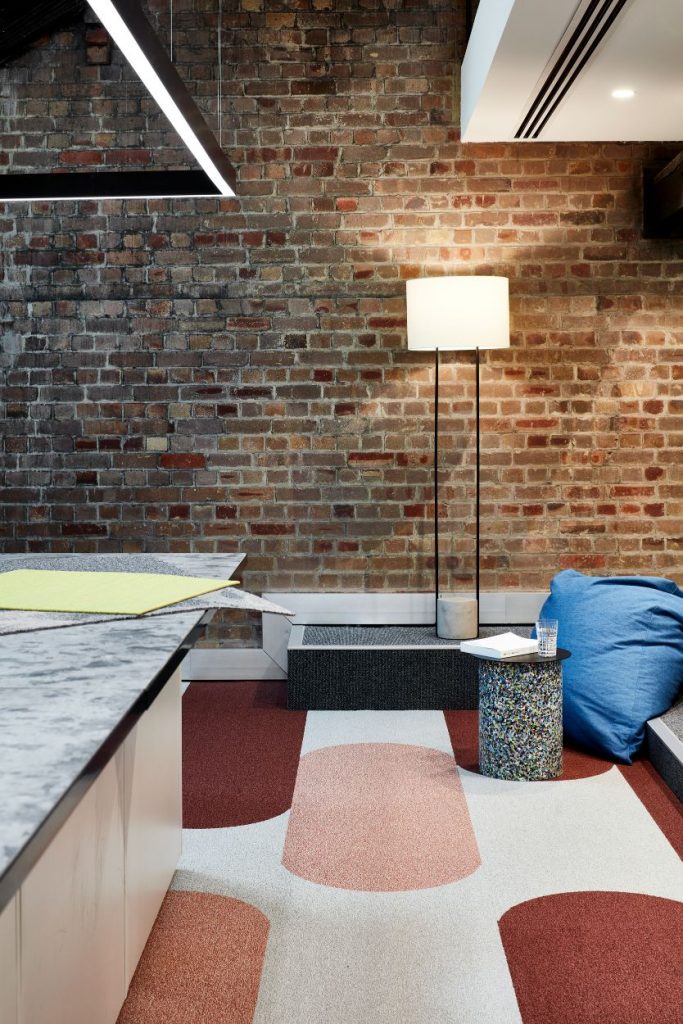 Shaw Contract's Sydney showroom was unveiled last year with a seaside themed soiree.
Photography: Luc Remond