Images courtesy Yellow Diva.
With Anzac Day having just passed, local brands have endeavoured to pay homage to the national day of remembrance through object design. Melbourne studio, Yellow Diva, has released 2UP, a candle holder inspired by the Australian gambling game. Played extensively by soldiers throughout WWI, two-up is now a traditional element to Anzac Day – currently illegal on every other day of the year.
Two-up is traditionally played with pennies, the heavy copper making them the perfect weight for tossing. Two pennies are placed on a "kip," or flat stick, and thrown up in the air. Players gamble on whether either or both of the coins will fall on heads or tails. The game is now traditionally played in RSL clubs and pubs as an indication of solidarity and remembrance of fallen soldiers on Anzac Day.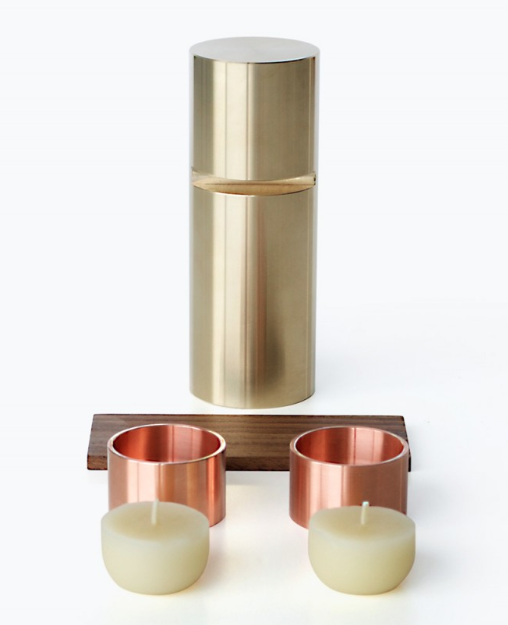 Designed by David Walley, both the form and materials of Yellow Diva's 2UP candle holder were inspired by two-up. The piece comprises two machined copper cups, each containing a t-light candle upon a native Blackwood "kip" which cantilevers from a solid column of polished brass.
The 2UP candle holder is locally produced in Melbourne and will launch at ID. x THE SNAP: a curated collection of independant design for DEN FAIR 2016.