Above: The Oakwood Tower, renders courtesy PLP Architecture/Dezeen.
London's first wooden skyscraper, designed by PLP Architecture in collaboration with Cambridge University's Department of Architecture, could become a reality after plans for the design were recently put to Mayor Boris Johnson for consideration.
The 80-storey residential building, Oakwood Tower, will be the tallest wooden skyscraper in the world, and London's second tallest tower – beat only by The Shard, which stands at 95-storeys. Currently, the world's tallest timber construction is a 14-storey apartment building in Bergen, Norway.
Dr Michael Ramage, Director of Cambridge's Centre for Natural Material Innovation, discussed the concept behind utilising timber in the tower's design. "If London is going to survive it needs to increasingly densify. One way is taller buildings. We believe people have a greater affinity for taller buildings in natural materials rather than steel and concrete towers. The fundamental premise is that timber and other natural materials are vastly underused and we don't give them nearly enough credit. Nearly every historic building, from King's College Chapel to Westminster Hall, has made extensive use of timber," he said.
Oakwood Tower will house 1,000 apartments and will be a part of the historical Barbican Centre, which is an arts hub, home to various theatre and music performances, film screenings, and visual art exhibitions.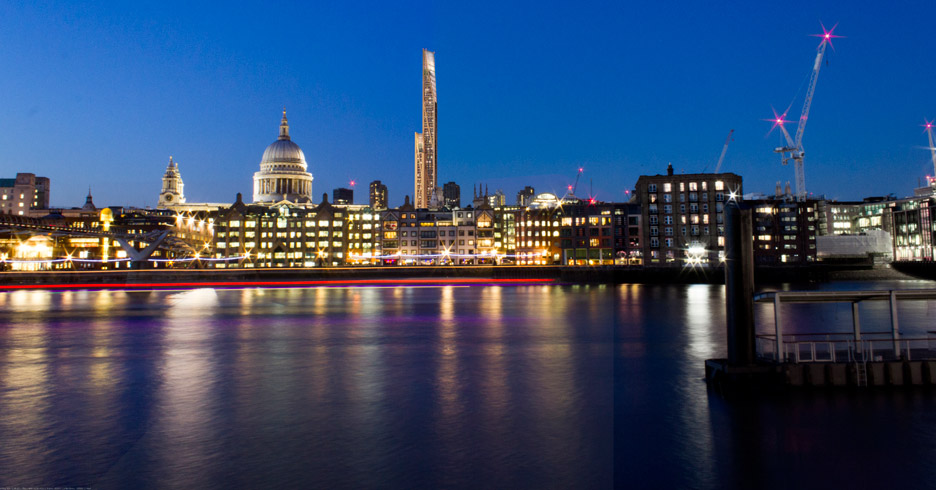 Use of timber in high-rises has been widely used in Europe, however is a newer concept in other areas of the world. In 2012, Lend Lease designed and constructed Forté, Australia's first timber high rise apartment building, situated in Melbourne's Docklands. The building offers 23 apartments over 10 storeys, and is Australia's tallest wooden apartment tower. Forté is made from Cross Laminated Timber (CLT), a material made up of multiple timber layers glued together at 90-degree angles, with the grain alternating, providing optimum strength.
Timber provides many advantages as a construction material – it is sustainable and is fast to construct. Wooden products require less energy during construction in comparison to steel, and produces little waste. Fire safety is of course a concern, however the cross-sectioning of CLT adds fire resistance as the panels char slowly – the char then providing a resistance to further burning.