The About A Chair is arguably the new go-to chair for a high quality, comfortable chair at a reasonable price point. Marketed through HAY and in turn by Cult Design in Australia, it is the chair that has fame, well beyond the designer himself. And this is just as the designer, Hee Welling, would have it.
With a background that starts with a year of art school, followed by architecture and design school, Welling's degree then switched back and forth between the Royal Academy of Arts in Copenhagen and the University of Design in Helsinki. To say that he is grounded somewhat misses the mark. Rather, he has very methodically covered all aspects of design, including spatial design, plus a six-month internship in Vietnam, where the ability to engineer and produce at scale has left more of an impression on him than the country's design aesthetics.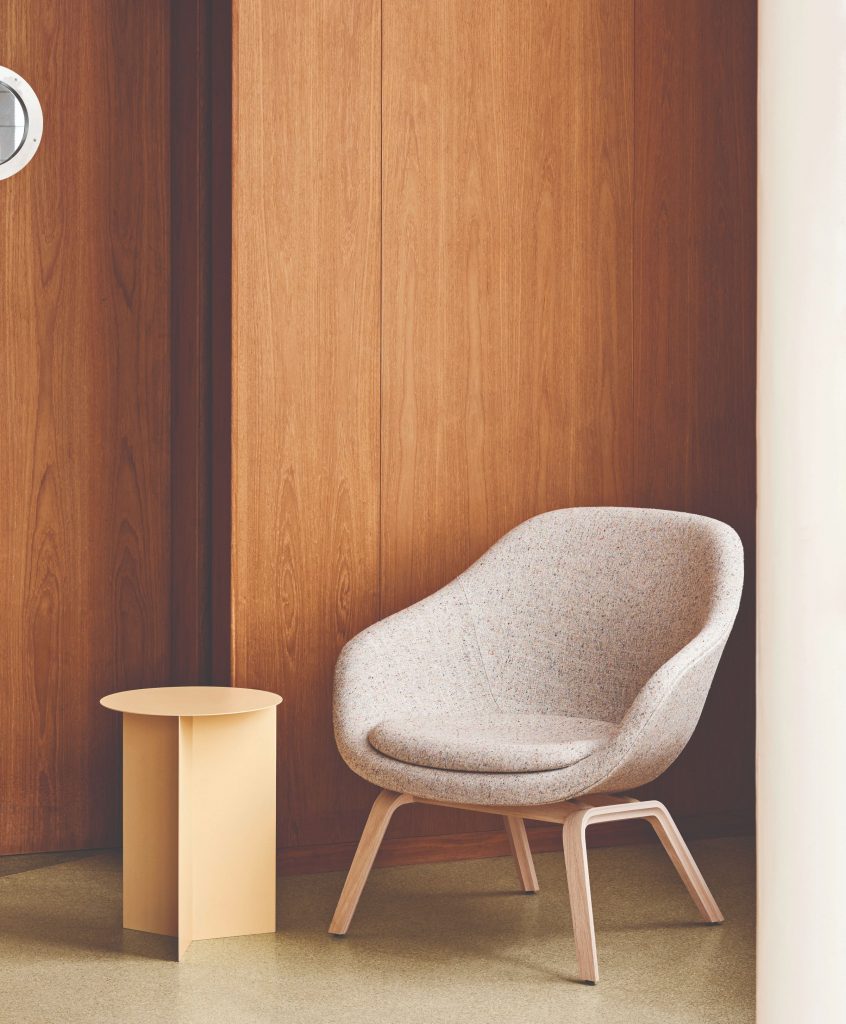 Establishing his studio on graduation in 2003, Welling set about designing with an extraordinary degree of focus. As he explains it, Denmark had experienced a belle époque of iconic designs and iconic designers – a period that he believes can never be repeated. It was the mid-century era of Arne Jacobsen, Poul Henningsen, Carl Hansen, Hans Wegner, Børge Mogensen, Verner Panton and Kaare Klint. And, while Denmark has continued to produce great designers, it's hard not to agree.
Growing up, Welling spent a great deal of time in his cabinetmaker father's workshop. Despite having to rely on running workshops during the post boon years, Welling senior was a keen supporter of his son's ambition and vision. That said, when Welling applied for university he was under the impression he wanted to be a fashion designer. Thankfully, the university had other plans.
Starting alone from university, however, can be testing and, at one point when nothing was coming through the door, he instigated a 'one design per week' agreement with the shared studio and for a year kept this pace. One chair was exceptional and, naming it Hee, Welling took it to Milan where he was wooed by some of the world's largest furniture producers.
Then, along came Mette and Rolf Hay, who, having started HAY in 2002, were essentially on a par in terms of being a start-up. More than that, it was their passion that appealed to Welling, and so, rather than taking the path he thought he was following, he threw caution to the wind and went with his heart.
The next major piece to be designed by Welling was the About A Chair in 2006. Elegant, comfortable, streamlined and exceedingly strong, it was the first wood-based bucket seat to reach the market. The seat shape and angle were developed by the designer and studio sitting in snow and taking casts from the impression.
What they discovered was if you get the back to seat angle right, the seat is comfortable for an extremely broad range of body types. This, with the strength of the base, makes for a highly adaptable chair. Welling notes that once you have what you consider the perfect seat, you are really just looking at ways to deliver that. The next iteration came with a steel base and it is the engineering details of this version that makes the chair so very, very good.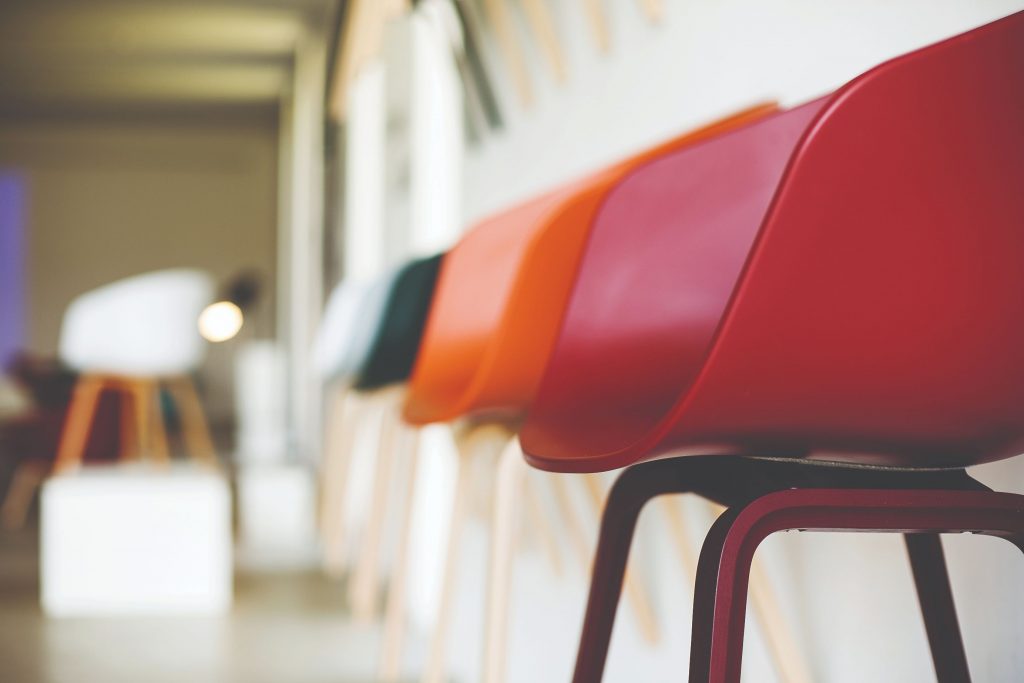 Developing the piece over three years and trialling various methods, Welling's primary drive was to keep the base as four separate parts. Effectively, this allows up to 20 times the number of bases to be packed into the same sized box. It also means the machining tool is only a quarter of the size and that polishing is much simpler. Waste is also exponentially reduced.
The Hee Welling studio in Copenhagen remains small at three; however, collaboration is expansive with machinists, engineers and such brought in or engaged as needs be. One such collaborator has been Icelandic designer Gudmundur Ludvik, with whom Welling now has a practice, wellingludvik.
As Welling explains, the idea was for Ludvik to collaborate as an ongoing business model; however, the degree of mutual respect was such that Welling soon realised there was no hierarchy and a separate studio as full partners would better suit both parties. Similarly, this practice is focused on industrial design to produce furniture in the Scandinavian style of design. 
Over the past 16 years Welling has designed and developed myriad pieces, from the incredibly sexy Cone lounge chair to the cute as a button Roll trolleys. Yet, it is Welling's ability to expand a design that shows his true longevity. Hee, for example, has grown to incorporate a range of different heights, widths and back detailing.
Similarly, the About A Chair has been developed over the past 13 years (so far) to become the About A Family. In doing so the design has explored every conceivable variation on base, chair, lounge, table variations. More recently the Family has taken up variations of the classic and soft upholstered seat for a somewhat higher end offering.
Again, Welling's attention to detail is profound with seat feel explored to include different layers of foam and memory foam before an eiderdown layer, while incremental adjustments to seat/back angle and leg tapper ensure the same comfort as the original.
And, this is another extraordinary element, the pieces are all, both of the moment and timeless, not a bad place to be in the post iconic school of Danish design.
Hee Welling established his studio in Copenhagen in 2003 and works today in the fields of furniture, interior, lighting and industrial design.