Flynn Talbot's Primary is a three-sided wall installation that is illuminated by three LED light sources. It is named in reference to the primary colours of light, red, green and blue (RGB). These base colours of light have defined the quantity of light sources and the use of triangles. The cardboard structure is designed to fragment the light and show how coloured light is mixed.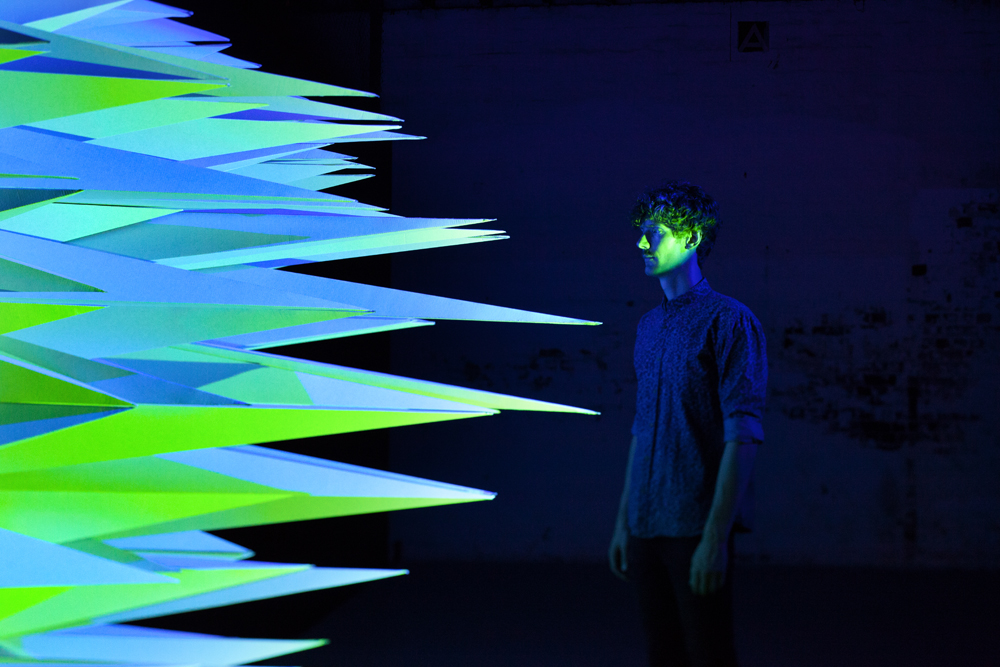 The concept has been scaled to suit the available space and can fit in many interiors. The three-dimensionality of the work becomes apparent on a closer look and the depth of the polygons (up to 2 meters) can then be seen. The front and side views are very different, each offering a unique visual experience.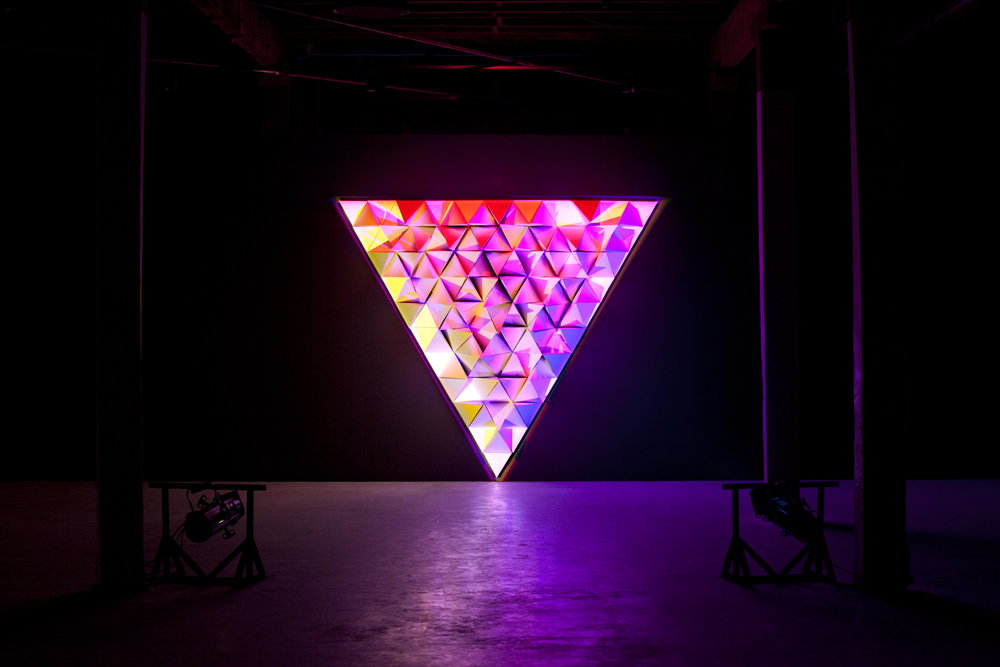 Primary has been specifically designed to create the right ratio of shadow, which is then illuminated by the opposing light sources. Light and shadow are working together and through a 10 minute programmed light show, a real feeling of movement is created. A beautiful landscape of fragmented light that looks impressive on its own but very powerful with the perfectly shaped light. A soundscape completed the installation for a full immersive experience.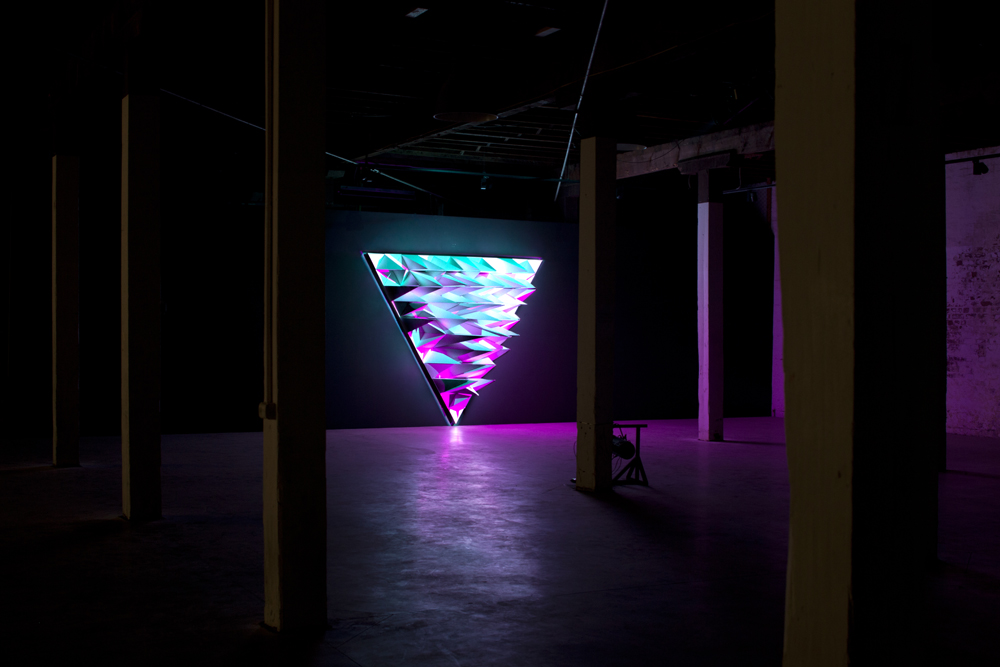 Primary was conceived during Talbot's stay in Berlin. Almost two years later, he finally found a home for it in his hometown of Perth, Australia.
Watch the film for the best impression of the installation.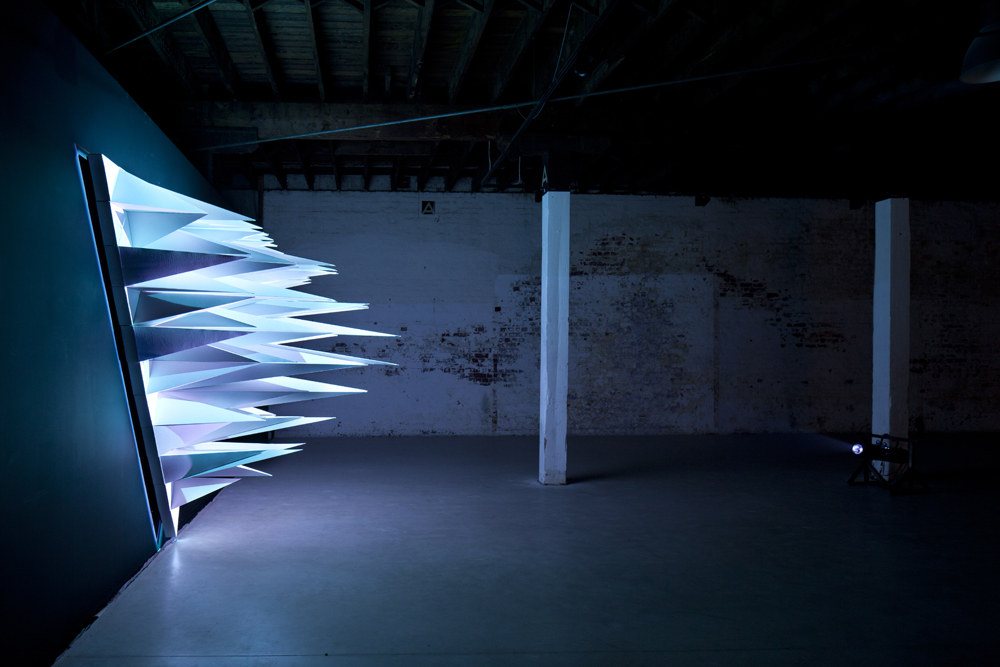 About Flynn Talbot
Flynn Talbot operates a specialised lighting design studio which is currently based in Perth, Western Australia. Talbot designs innovative lighting fixtures for mass production and installations for unique buildings and festivals.
Talbot's work explores the way light impacts human experience and transforms space. He aims to create unique and intimate light projects. Talbot's approach fuses memorable and bold aesthetics with very fine detailing, while maintaining the essential human element.