A major architectural light installation by internationally renowned light artist James Turrell is set to transform Queensland's Gallery of Modern Art (GOMA) in its 10th anniversary year.
Queensland Art Gallery and Gallery of Modern Art (QAGOMA) director Chris Saines said the James Turrell commission would illuminate GOMA's façade at night from early December.
"The ambitious and dramatic artwork will be a permanent installation, transforming the way the Gallery of Modern Art building is seen and experienced by our local, national and international audiences," Saines says.
"In 2002, after Architectus + Davenport Campbell won the international competition to design the Gallery of Modern Art, lead architects Kerry Clare, Lindsay Clare and James Jones envisaged an artist-illuminated 'white box' on the building's main pedestrian approaches.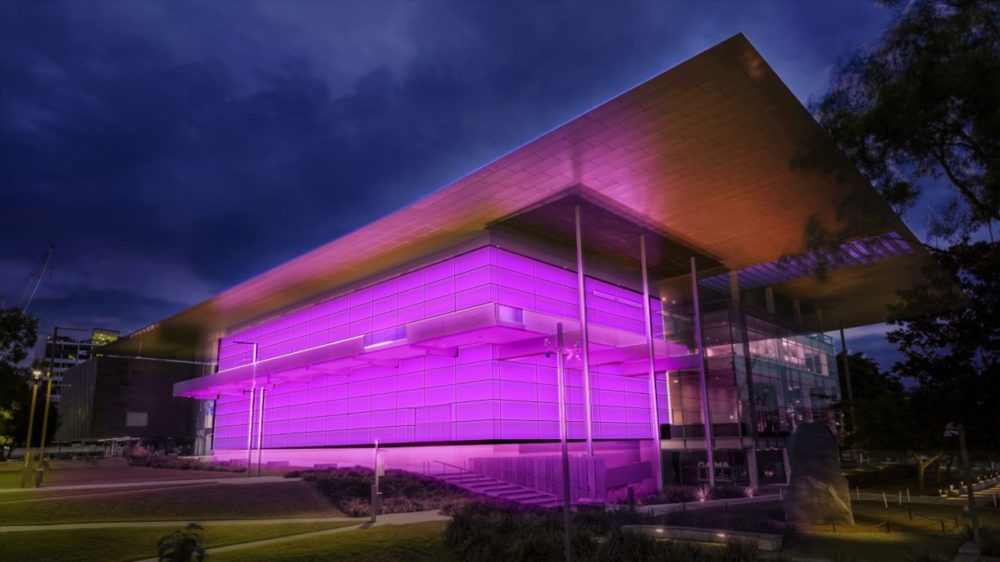 "Turrell's architectural light installation will activate the potential of GOMA's white box façade and realise one of the architects' original design intentions with the building. It will see GOMA's eastern and southern façades illuminated from within from dusk with an evolving pattern of light developed by the artist for the location.
"The artwork will be visible from around the cultural precinct and across the river, adding substantially to the presence of our already iconic building, giving it new life after dark," he says.
For more than half a century, James Turrell has worked with light and space to create immersive and moving artworks that play with viewers' perceptions. His large-scale luminous installations – located in or on buildings, or within landscapes – attract visitors from around the world.
Turrell has created more than 80 'skyspaces' – chambers with an aperture in the ceiling that is open to the sky, including Within Without (2010) at the National Gallery of Australia, Canberra, and Amarna (2015), at the Museum of Old and New Art in Hobart.
Since 1974, he has been working on a monumental project at Roden Crater, an extinct volcano in northern Arizona, while continuing to create works for public and private institutions in 24 countries.
In 2014 Turrell received a National Medal of Arts — the highest award granted to artists by the US National Endowment for the Arts.
The exhibition has been made possible with support from the Queensland Government, generous donations from the 2017 QAGOMA Foundation Appeal and leading benefactors, with an outstanding lead donation from Paul and Susan Taylor, and a generous contribution from the Neilson Foundation.