A piece of concrete weighing roughly 80 kilograms has fallen off Zaha Hadid's Library and Learning Centre at Vienna's University of Economics and Business, in an incident reported by Austrian newspaper Die Presse last week.
No one was harmed in the incident on Friday, and various access points to the building have been cordoned off while contractors assess the condition of the structure.
Hadid's problematic library has a history of similar malfunctions, with a sizeable chunk of fibreglass-reinforced concrete coming down at the building's entrance last year.  At the time, an "assembly error" was cited as the cause of the dangerous building fault.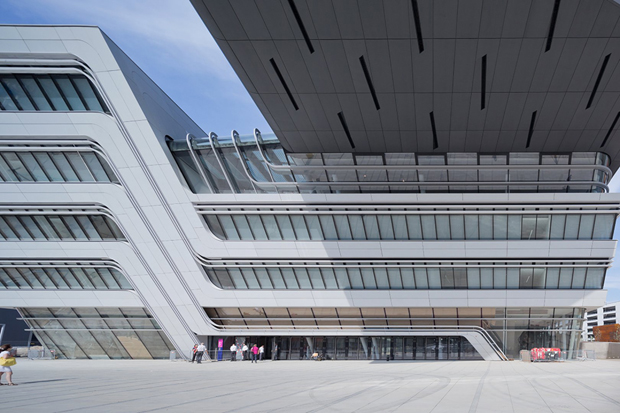 As the structure has only been open since October 2013, the most recent incident has understandably raised questions as to the integrity of the building, with concerns for public safety.
The malfunction casts a shadow on an otherwise landmark project – in fact, the library received the Royal Institute of British Architects' (RIBA) European Award in 2014.
All images: Iwan Baan and Roland Halbe. Courtesy Zaha Hadid Architects.