Woods Bagot chose exaggerated and playful as the inspiration behind its $55 million restoration of the former Emporium Hotel in Brisbane's Fortitude Valley.
The hotel, reopened in 2018 and renamed Ovolo The Valley, took just 8 months from design to delivery with budget limitations forcing the design team to stick to readily accessible materiality and considered essential detailing.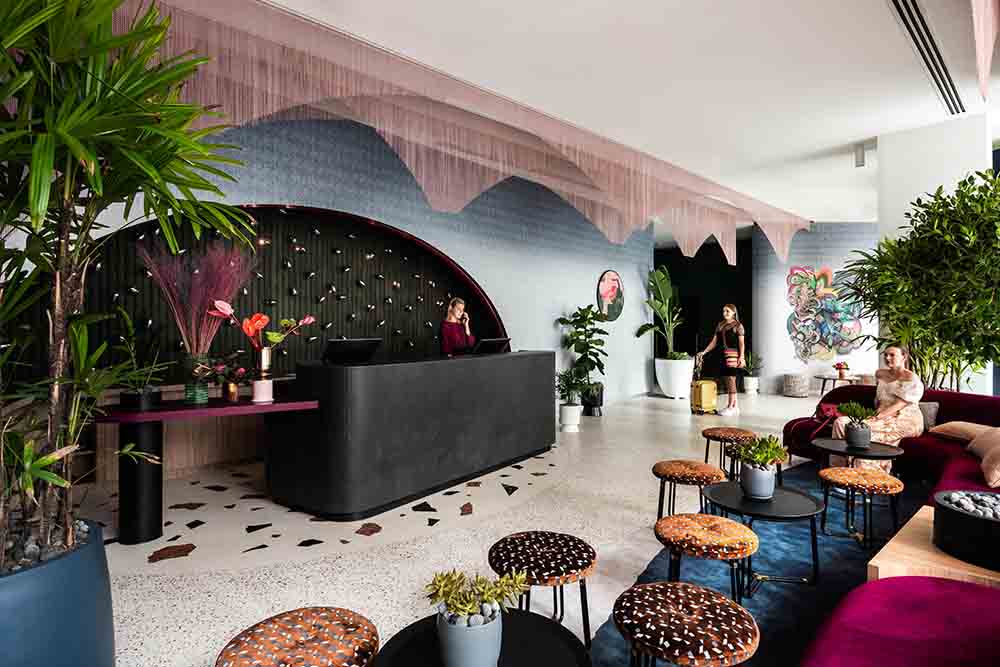 The finished interiors are bold, forward-thinking and whimsical, leaning heavily on bespoke art works from local artists curated by Kathleen Wilson and a layered and contrasting materiality.
The practice says it looked to the "curious dualities and eclectic history" of the Fortitude Valley itself during the design process. The area is a hub of Brisbane's nightlife, renowned for its nightclubs, bars and adult entertainment.
The rich colours of its streets and laneways were captured in Ovolo The Valley's 103 rooms, rooftop pool and communal areas with Woods Bagot saying it sought to immerse guests in a "fantastical art story" through "wondrous and imaginative spaces".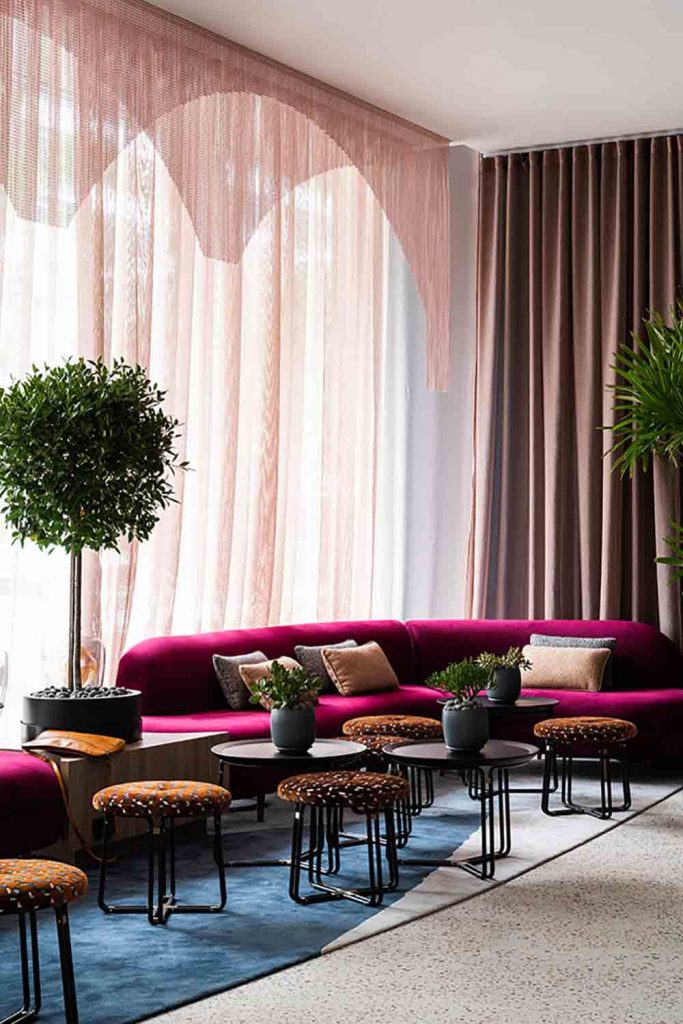 The practice didn't seek "to replicate home", but create "the perfect oasis and counterpoint to the urban surroundings".
The lobby, in particular, imparts a sense of fantasy, escapism and play with its velvet stools and soft curtains.
A tropical-esque atmosphere is captured in the abundant plant-life and custom Australiana wallpaper by fashion and interior artist Liz Casella.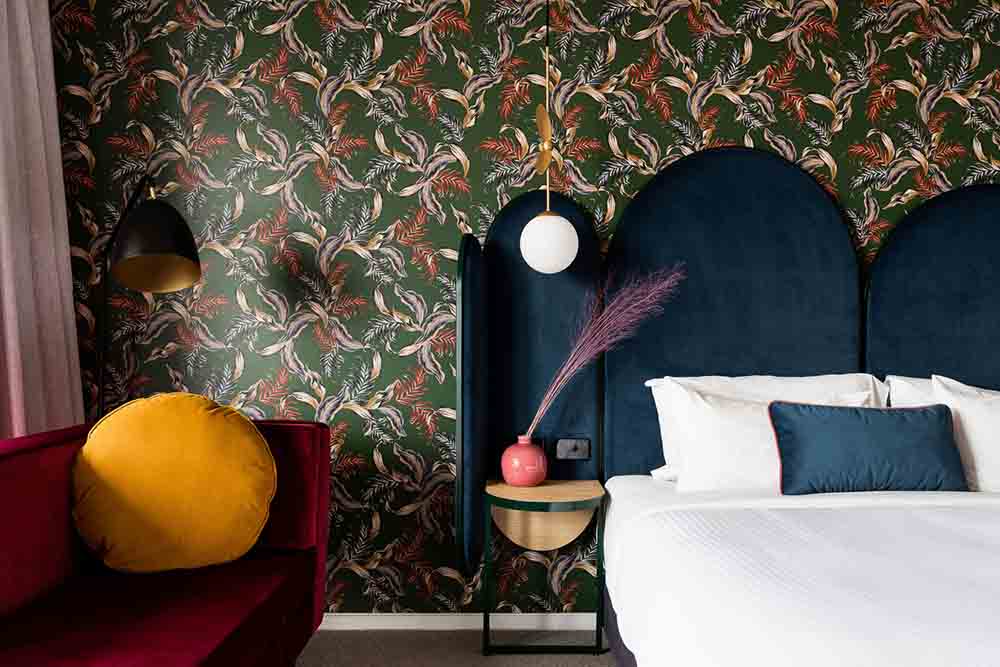 The 13 different room typologies also have custom wallpaper and a modular design that is adaptable for replication.
The headboards serve as a unique design statement, which is bold and exaggerated in scale, yet soft and beckoning.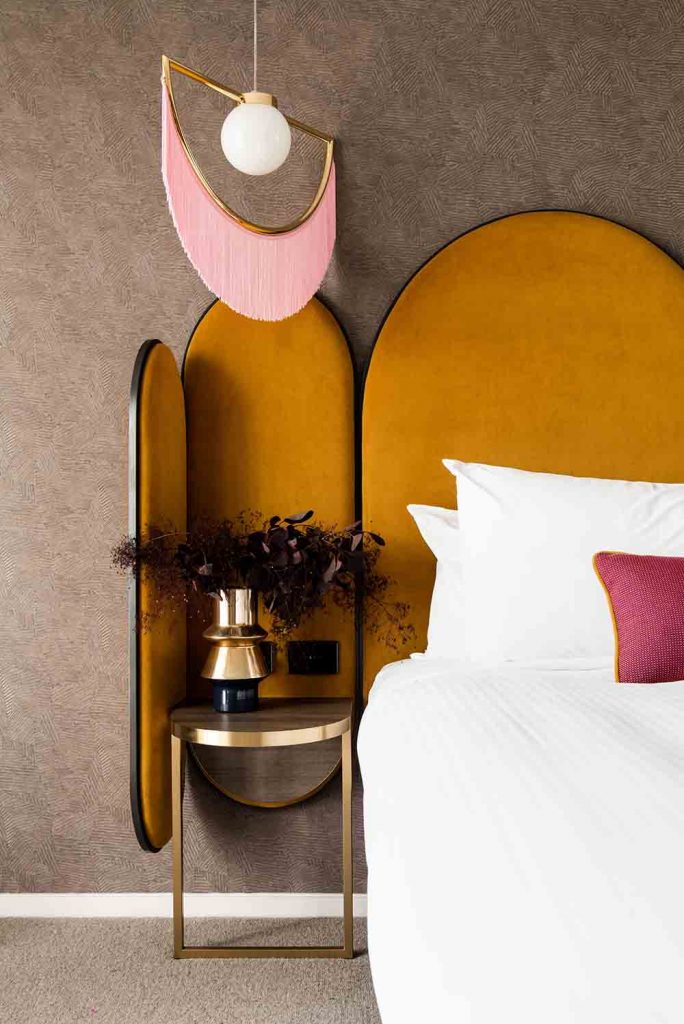 The Ovulo brand is based in Hong Kong and has seven boutique hotels in Australia. It's renowned for its so called 'Rock Star Suites'. There are two in the Brisbane hotel and their muse is none other than David Bowie, with Woods Bagots describing the artist as "arguably the most innovative and influential in music, fashion, pop culture and arts during the 1970s".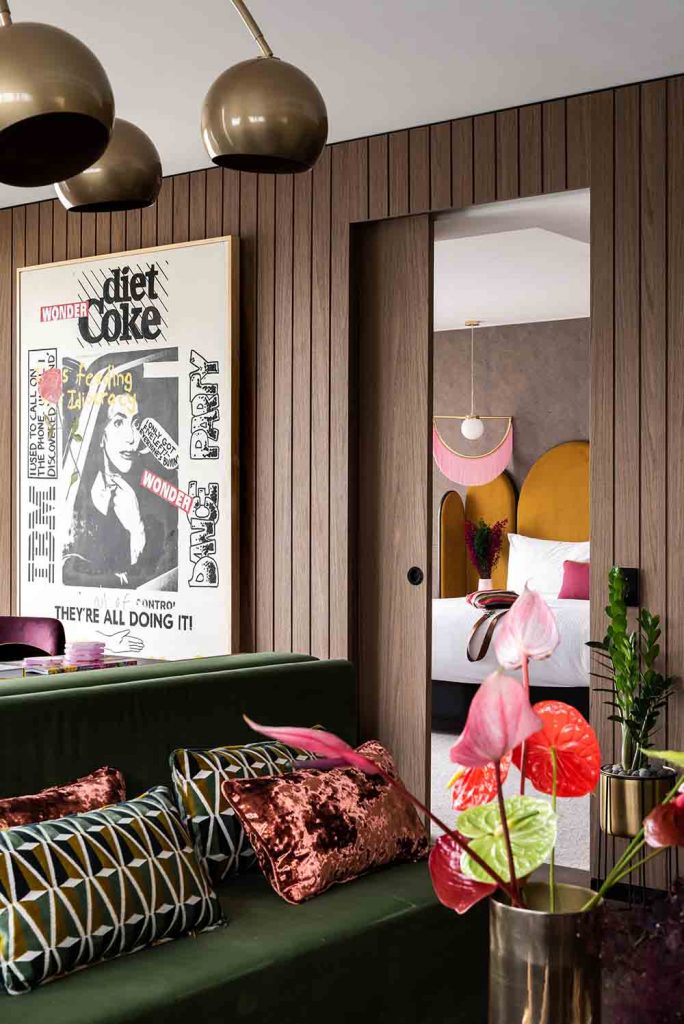 The 'Rock Star Suites' are a collision of art, music and pop culture with a velvet bedhead, gold bar and original art pieces by Daniel R. Watkins aka Rad Dan and Sydney-based photographer and costume artist Gerwyn Davies. 
Ovolo The Valley also recently open its restaurant, designed by Chloe Want from the international design studio AvroKO.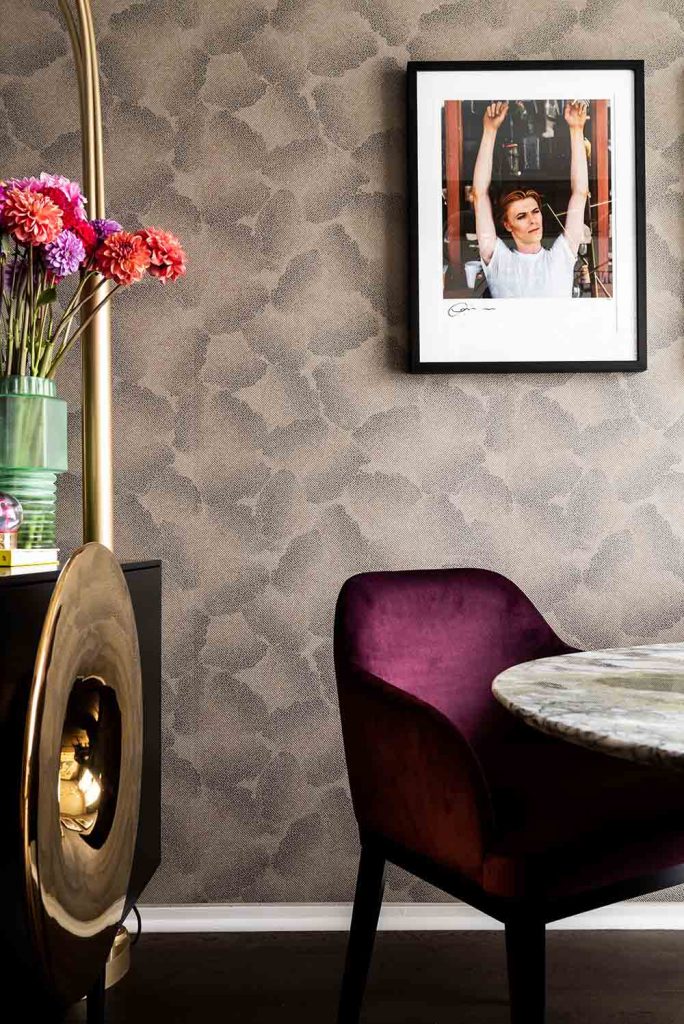 Woods Bagot is no stranger to whimsical hotel designs. Last year, it penned Adelaide's first micro-hotel to align with the new population of 'creative thinkers'
Photography: Dion Robeson