Above image: Light Lab 5.1, Helsinki, Finland presents a grand plywood sundial where visitors are invited to control light's incursion into the interior. Courtesy of VAV Architects
Location: Dublin, Ireland
Design: VAV Architects
Text: Maitiú Ward
Photography: Annamaria Corrigan, Stephen Deasy, VAV Architects
If VAV Architects' Bear Market Coffee were any leaner there wouldn't be a project to write about – it reads like a sketch, oxidizing line work awaiting the poché of walls and solid surfaces. A fitout for a tiny cafe in Dublin, Ireland, the design uses just two simple elements, rusty steel rebar and timber, to trace an outline of shelves, partitions and a servery. Humble, even a little utilitarian, it nonetheless displays an intelligence and passion for making that lifts it above the brute pragmatism this spare material palette implies.
Located in the Dublin coastal suburb of Blackrock, Bear Market Coffee is VAV Architects' first commissioned built work. The 'commissioned' qualifier here is important. Like several other young practices scrabbling to establish themselves in a tough, post-GFC (global financial crisis) market, from its inception VAV has pursued an approach based on 'unsolicited architecture', designing and constructing self-initiated projects, without clients or commissions, in a model that is perhaps closer to art practice than architecture.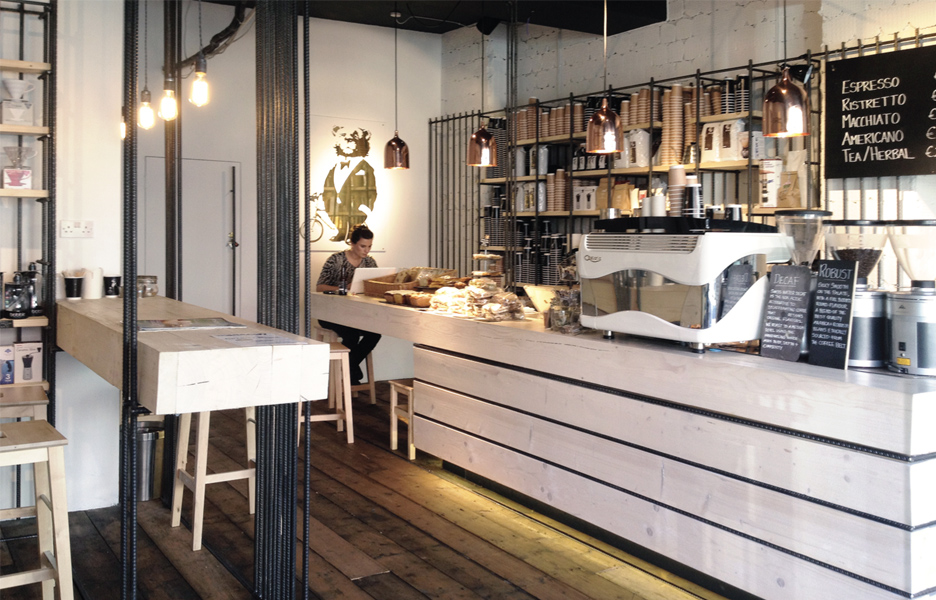 VAV – much like the financial crisis in the midst of which the practice bravely began – is the product of globalising forces. It is made up of three practitioners, Daria Leikina, Darragh Breathnach and Pablo Bolinches Vidal, based respectively in Australia, Ireland and Portugal. The trio met in 2010 while working for RCR Arquitectes in Catalunya, Spain. RCR attracted them due to its reputation for the deft use of materials, but the lack of opportunity for hands-on building experience soon grew frustrating. RCR, while renowned for its buildings, has framed its practice model around competition work – for these then-recent graduates, a day's labour was less about hardhats and gritty construction sites than dusting up errant pixels in speculative 3D renders.
Their experience would be familiar to many young designers. Rather than gnash their teeth and bear it, though, the three architects decided to form their own practice. The ambition was to drag their designs out of the digital ether and into the world of things.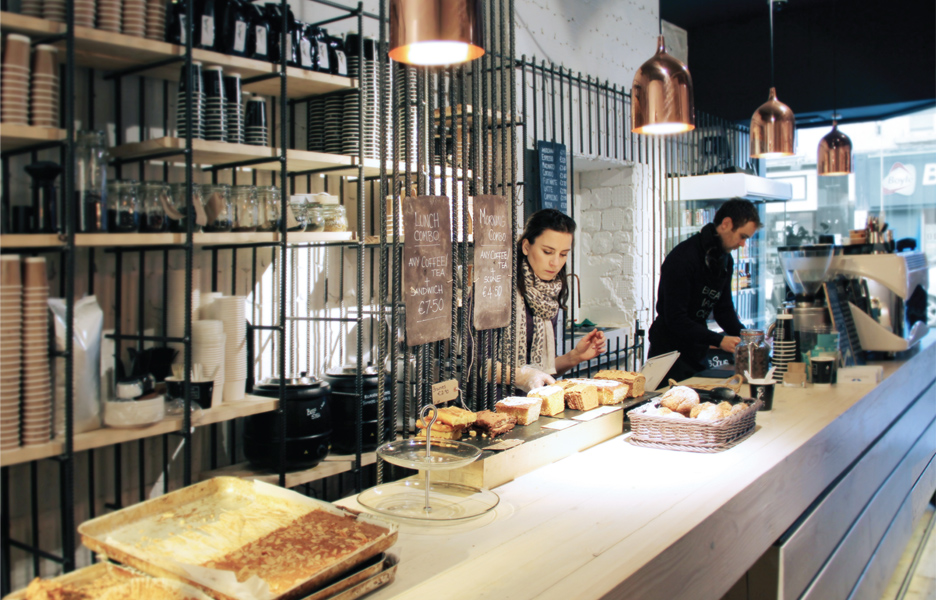 By early 2011, they were already at work on their first project. Self-initiated, Tube Lab 1.1 was a seat made of clear plastic tubes suspended between two trees in the forests surrounding Olot, the Catalunyan township where RCR is based. More projects, of increasing complexity and boldness, quickly followed: a mirrored door, illicitly constructed beneath a stone bridge, also close to Olot (Mirror Lab 2.1); a monolithic plywood sundial and contemplation chamber built in Helsinki, Finland (Light Lab 5.1).
Beyond being free of the pressures that come with clients, what all of these projects shared was a playful curiosity as to how architecture might be used to mediate our experience of the world – and, of course, a love of materials and making. As their titles suggest, they were also unapologetically experimental. Tube Lab 1.1 used transparent moulded plastic to refract the changing atmosphere of the surrounding woodland.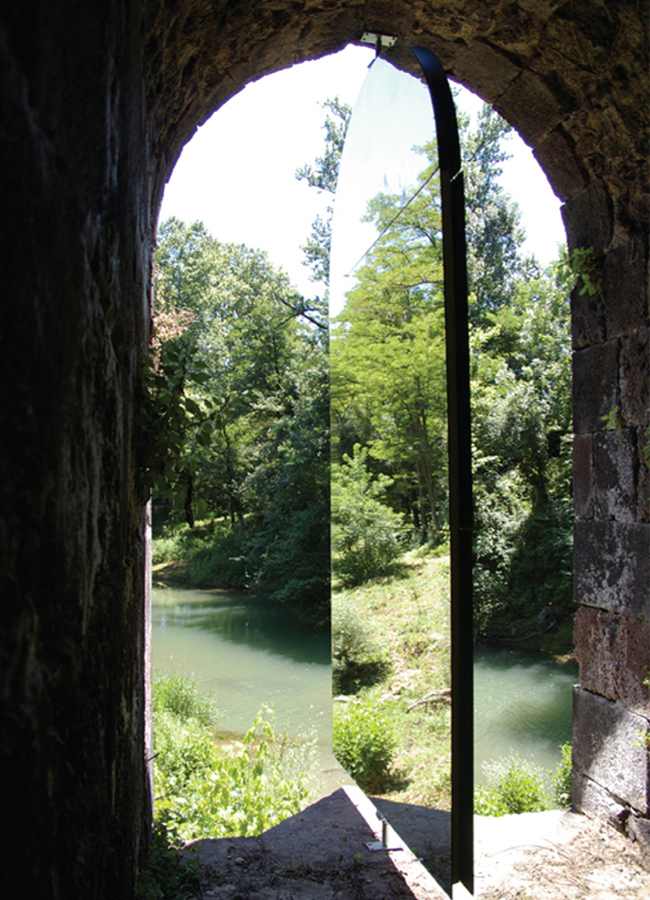 Mirror Lab 2.1 likewise works to capture something of its setting,  reflecting the landscape externally and distorting the user's spatial experience of the tunnel it seals, internally. Light Lab 5.1 cast the inquisitive visitor into darkness, before granting them a sliver of light to control with the help of a responsive plywood wall.
Without a client brief to respond to or end users to cater for, these previous projects could be read as art installations, or simple follies. Serving neither commercial imperatives nor pressing social needs, as architecture they teetered on the edge of redundancy. What utility, if any, does the learning taken from these unsolicited experiments have in the grubby and prosaic realm of clients and commissioned projects, where both constraints and objectives are largely predetermined?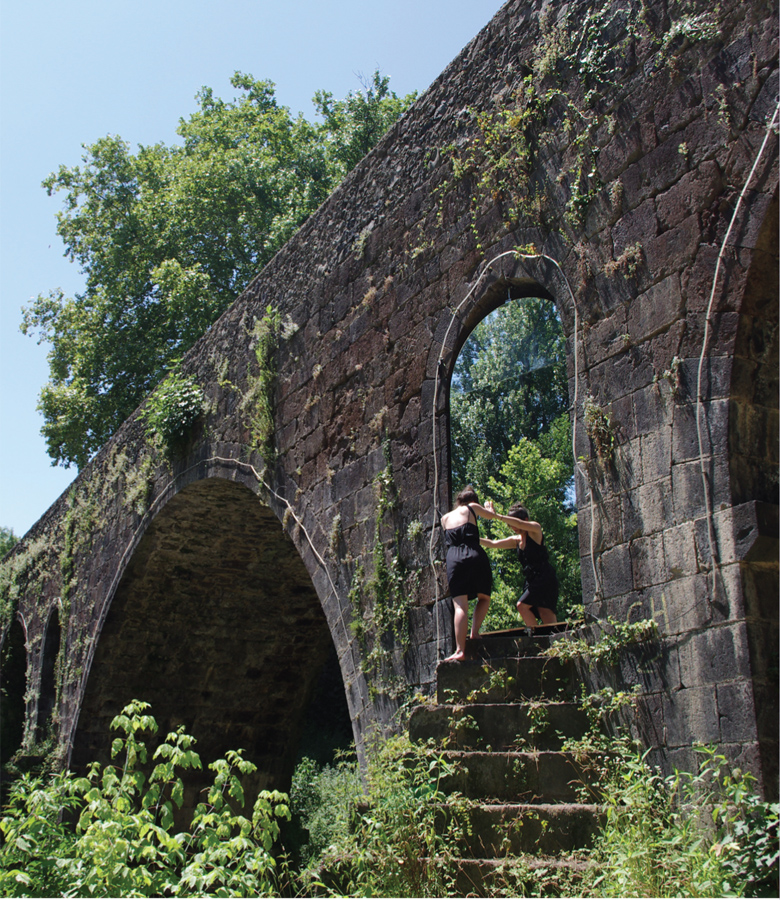 The budget for Bear Market Coffee, much like the available floor area, was tight and a number of different functions had to be crammed into a tiny space. The need for economy, then, was a constraint, but rather than let this dictate a conservative response, VAV saw it as an opportunity for further experimentation. It set itself the challenge of working with just one relatively cheap and abundant material: reinforcement steel. The client and one of the architects, Breathnach, with help from a local tradesperson, would build the fitout, so ease of construction was an added stricture.
The resulting design approaches rebar in its rawest form, stripping the original interior back to screed before gridding the space with straight lines of the reddish-brown rebar. To soften its tough appearance (and disguise the junctures where the vertical rebar members connect to the ground) the designers then laid the floor with recycled timber.
Bear Market Coffee doesn't enjoy an idyllic woodland setting or dabble in phenomenological manipulation; it sells coffee and comfort from a retail tenancy on a suburban high street. For all that, it bears the hallmark of the obsessions and expertise refined by VAV in its earlier works. Playfully manipulating perceptions of space and materials, the design creates a lively interior that turns the daily ritual of coffee consumption into something a little less quotidian. With its mundane setting and prosaic program, it is no work of art. What it is, is an accomplished, albeit tiny, work of solicited interior architecture.