Sydney-based INK interior architects has transformed an Italian restaurant lacking in warmth and personality into a space with a moody and intimate quality, which reflects the richness of hearty Italian cooking.
Located in Sydney's Queen Victoria Building, Vanto has been renovated to enable an easy transition from a day to a night venue. Previously, the restaurant only attracted a daytime crowd as the interior lacked atmosphere for evening functions. The client's brief stipulated an emphasis on ambience, subtle patterning and a slight rough-around-the-edges character.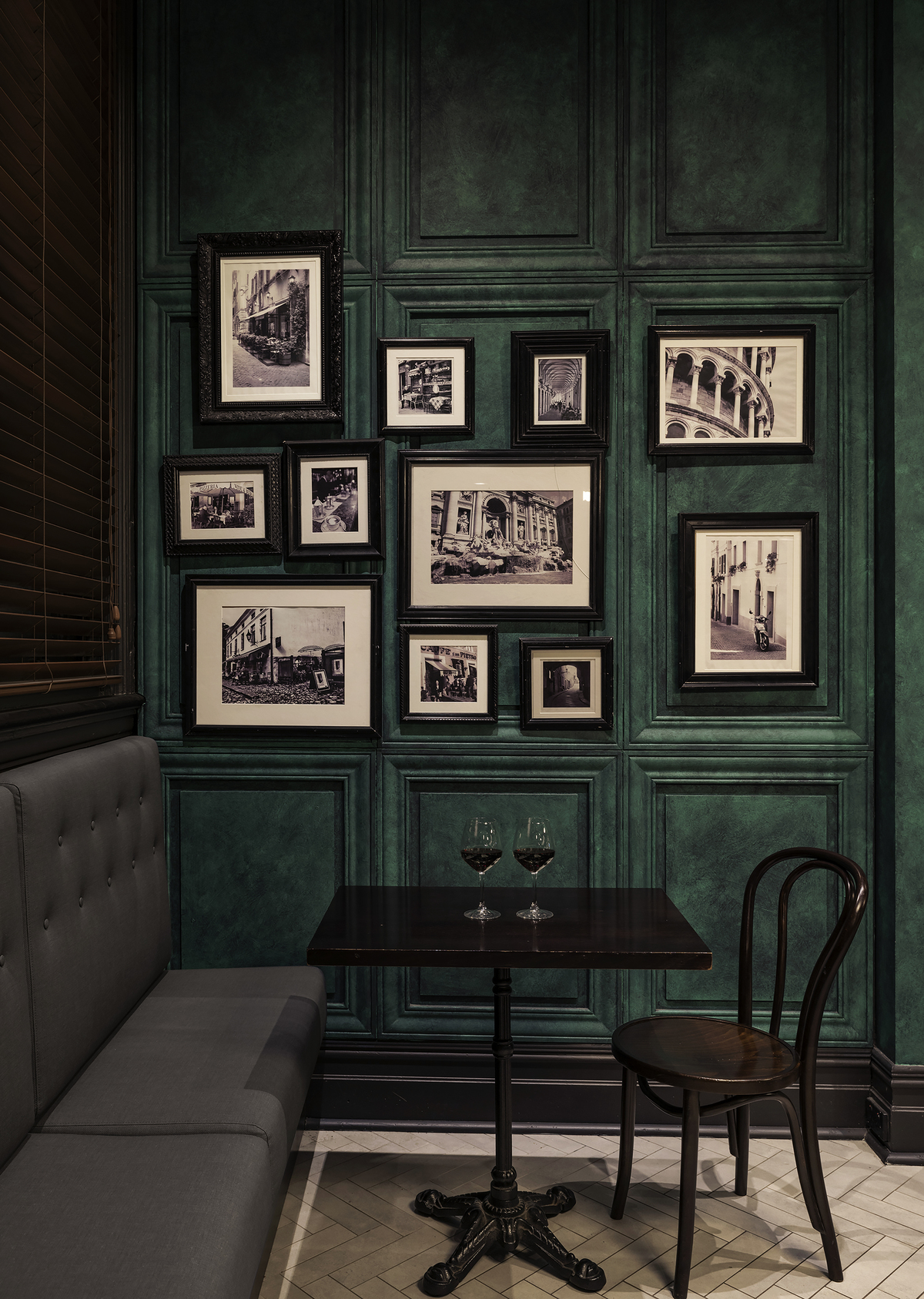 "In response, the new refurbishment makes a conscious step away from an overtly slick aesthetic to mirror the presentation of the food; hand cut parpadelle with lashings of ragu, crusty bread rolls and antipasto boards piled high with cured meats, cheeses and figs," says Dana Vuletic, director INK interior architects. "The interior captures the Vanto brand – authentic, robust and unpretentious.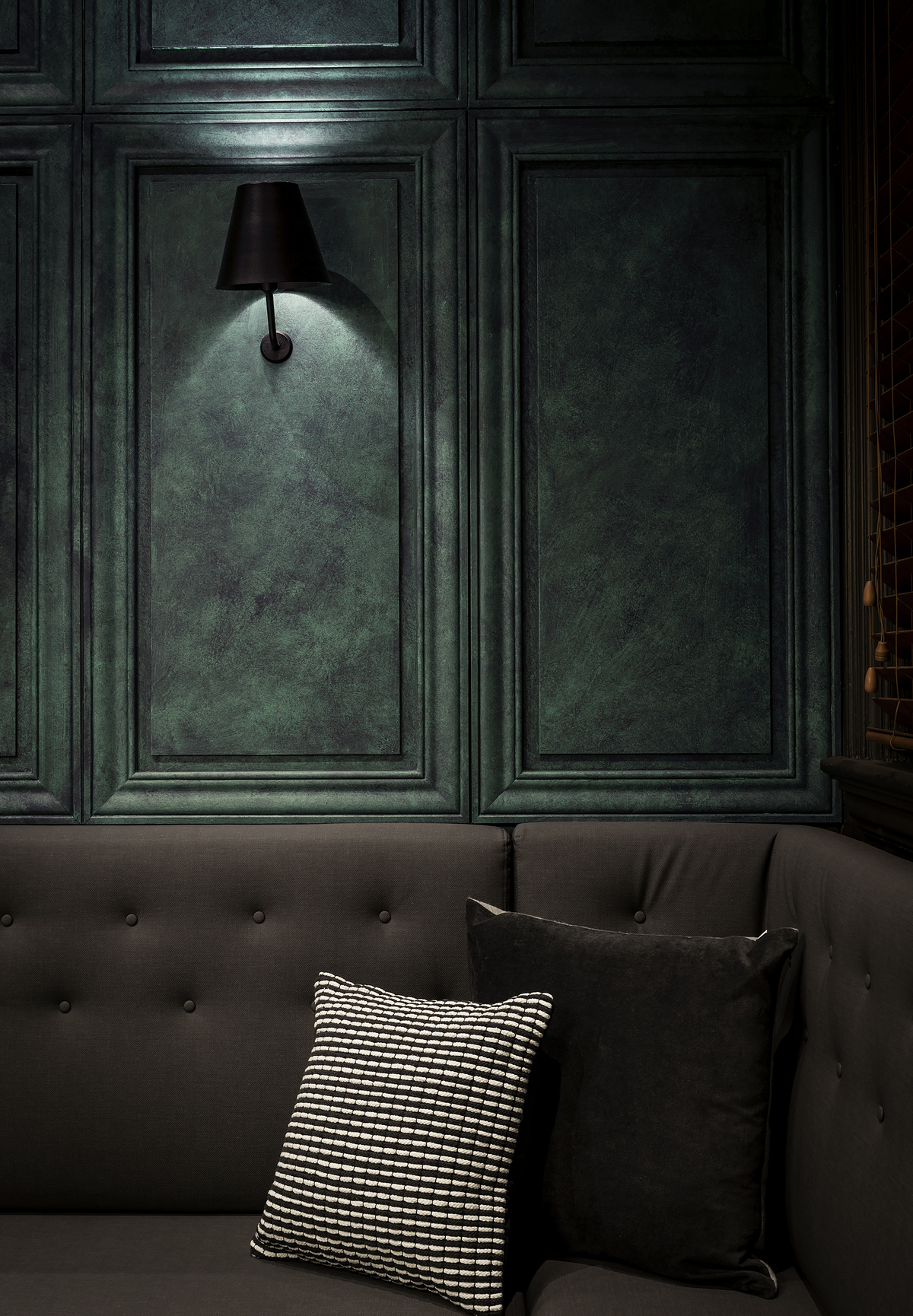 "A bold commitment to colour envelopes the space, as emerald green is overlayed with a wash of black. This French wash finish is applied to the decorative wall panelling and introduces the first layer of a textured palette," she says.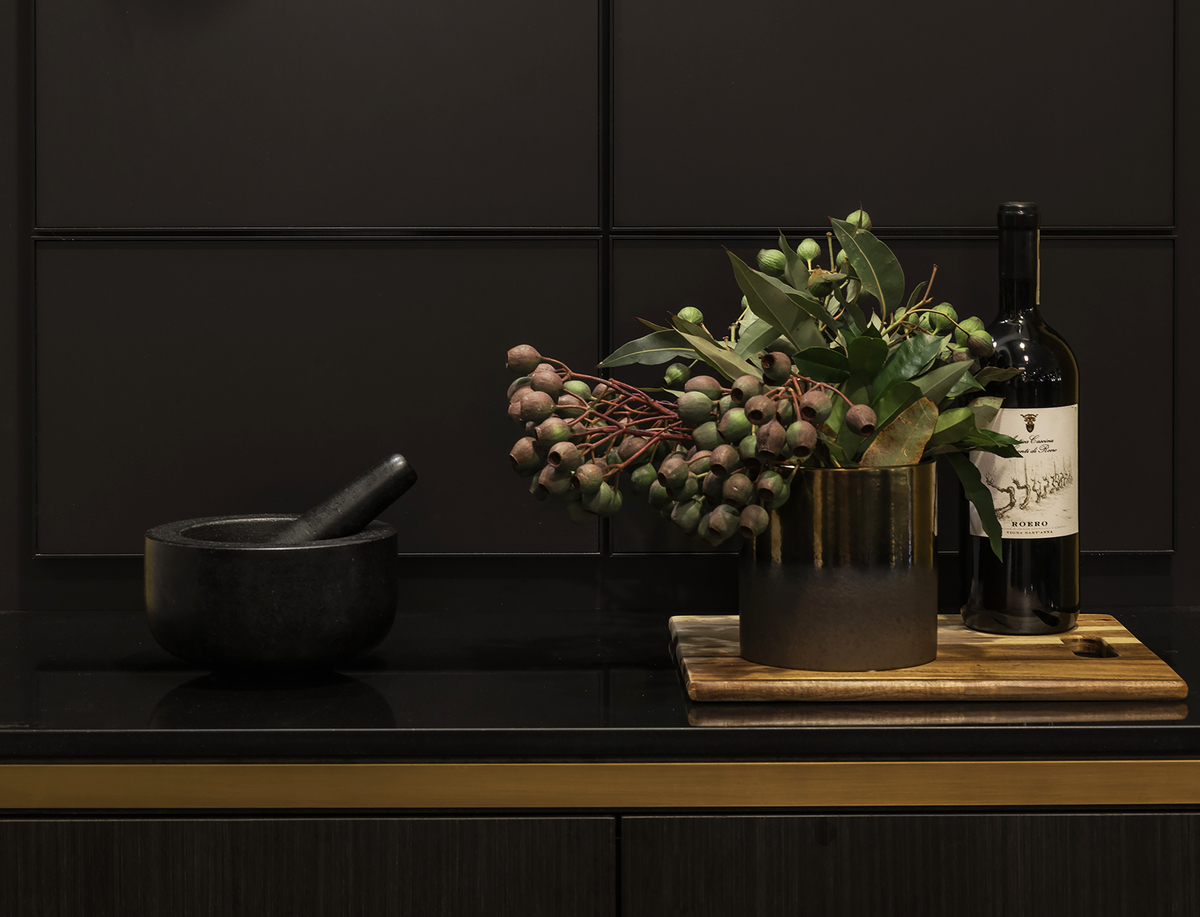 A waiter's station located near the entry offers necessary storage for plates and cutlery, but also sets the tone for the dining experience to follow. The chef's 'wine of the day' sits beside an arrangement of native Australian florals and fine brass lettering announces the Vanto brand as diners arrive.
Herringbone floor tiles in a soft, mottled grey span the entire 30sqm dining area and a banquette seat wraps the perimeter walls, allowing flexibility in the furniture arrangement.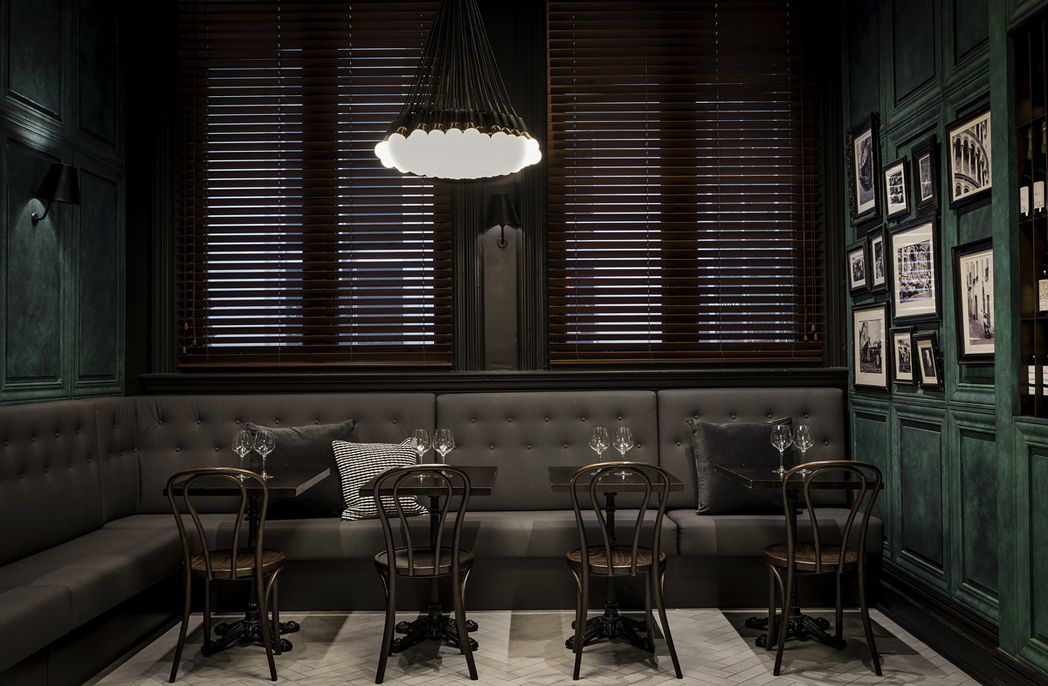 Classic Thonet chairs and accompanying dark oak tables are retained from the original decor, adding to the rich and softly worn palette.
Elsewhere, contemporary fixtures such as spun aluminium wall lamps and clusters of bare globes introduce a visual contrast. As the restaurant transitions to a night time venue, the space takes on a moodier ambience as lights are dimmed. Cosy nooks with textured cushions allow patrons to linger and enjoy a glass of wine.
Photography by Michael Wee.