Images appear courtesy of Williams Burton Leopardi.
Williams Burton Leopardi (WBL) director David Burton speaks with Emily Taliangis on behalf of fellow directors Robert Williams and Sophia Leopardi about their Base 64 project.
How did the Base 64 project come to your practice? Was it a long tender process?
We were originally approached by the clients (Anna and Simon) to look at their house and another property, The Silver Mine. The Silver Mine was a looser brief of an art/literacy/technology hub, however council planning restrictions initially looked problematic as it was located in a residential zone. In the meantime the Base 64 site came up for sale, and Simon and Anna bought it. We moved straight on to planning for Base 64 in lieu of The Silver Mine – even though the format for Base was still very fluid at the time.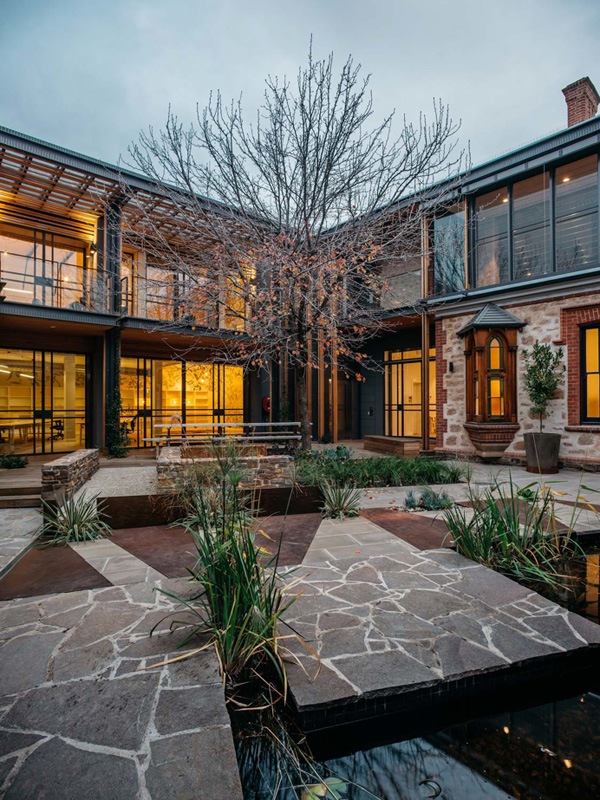 How involved was the client from the initial conceptual stages and throughout the design process?
Very involved. Anna is a graduate of architectural studies and was very involved as a sounding board for conceptual ideas we threw around. Simon's passion is in technological opportunities, and together they were very keen to see how this and the State Heritage building fabric and courtyard spaces could mesh along within a very strong environmentally responsible slant.
What were the key points of inspiration behind its design?
Whilst initially coined a 'technology incubator', and having been reported as Simon's 'little Google' in the local media, we tried very hard not to follow the Silicon Valley 'amusement park' workspace. Anna's environmental sensibility mixed with Simon's technological appraisal of this meant a low tech and high tech solution. So embracing the outside, a sense of place, a healthy building and a restful and inspiring space were clear drivers of the design.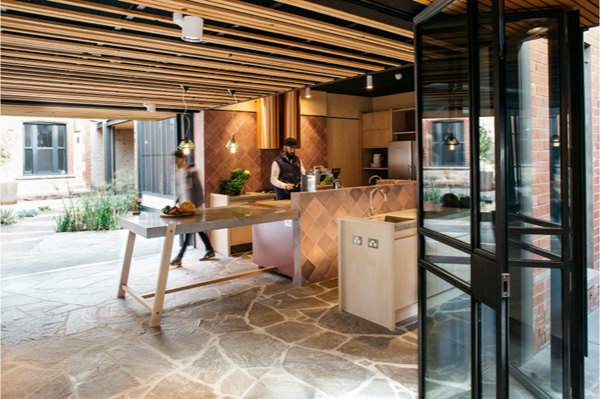 How does the design complement and incorporate the idea of a shared space?
While originally conceived as a 'co-working hub', Base 64 evolved as a collective of like-minded small techno businesses with shared facilities. The centring of the tenancies, large and small, around the courtyard, the kitchen/café, BBQ area and games room, with a special emphasis on putting the technology on show in various places, all allow incidental interaction between individuals and business, while emphasising and providing opportunities for the interconnection of their technologies.
A few elements of design stand out, for example, the use of mixed textures. What, in your view, is the most successful element of the project?
Natural materials and the way they intertwine with the older buildings and the landscaping (collaboration by Distinctive Gardens and Williams Burton Leopardi) was a huge inspiration. The idea of removing the 'sealed box' mentality of a contemporary office building was emphasised by our desire to blur barriers between old and new, and inside and out. The mix of tactile elements and textures allow this to flow, and delineate space where necessary, and be ambiguous when not.
An exaggerated steam punk aesthetic drifts in and out, celebrating a technological spirit of adventure that identifies so much with Simon's sense of humour, and, aesthetically embraces all things techno geek – in a good way!
Can you give a little insight into the challenges and highlights of your position as director at Williams Burton Leopardi?
Over the years there have been many highlights, but without doubt the thing we collectively are most proud of is the evolution of our studio into the integrated and inclusive design collective it is today. The culture and family that Williams Burton Leopardi has come to represent to our team is our proudest achievement, and this also benefits our clients who we view as collaborators and friends.
Where do you turn for inspiration, and which architects or designers have had the biggest influence on your work?
Our inspiration is varied and mostly centred on the tactile and experiential rather than a style or one particularly movement. I guess there is an element of being inspired at a micro level by the artisanal, handcrafted ateliers of the past, not so much in aesthetic, but in how we go about what we do. The influences of those contemporary designers who also celebrate the tactile such as Clare Cousins, John Wardle and Wolveridge and, in interiors, Ilse Crawford and Dimore Studio are also constant references. Having said that, the design principals of the greats such as Mies, Corb and Frank Lloyd Wright, and Carl Hansen and Charles and Rae Eames are forever underpinning what we do.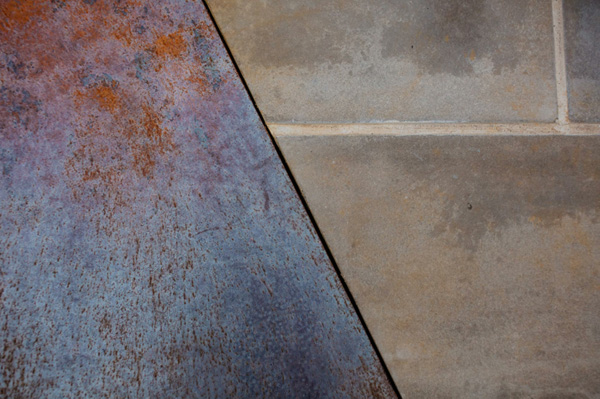 What excites or frustrates you about the current state of Australian architecture and design?
There is some amazing work that is published and is truly exciting. But it's often the smaller unheralded architecture and interior design that is overlooked in a constant search for 'magazine' shots. Quality, integrity and authenticity extend far below the surface of corporate largess and exciting budgets, and it is in the smaller projects, which often get ground out under difficult budgets, circumstances and initially conservative clients, that the nuggets of amazing innovation and design, can often form, but gain little celebration outside of their end users… whom after all are the most important critics!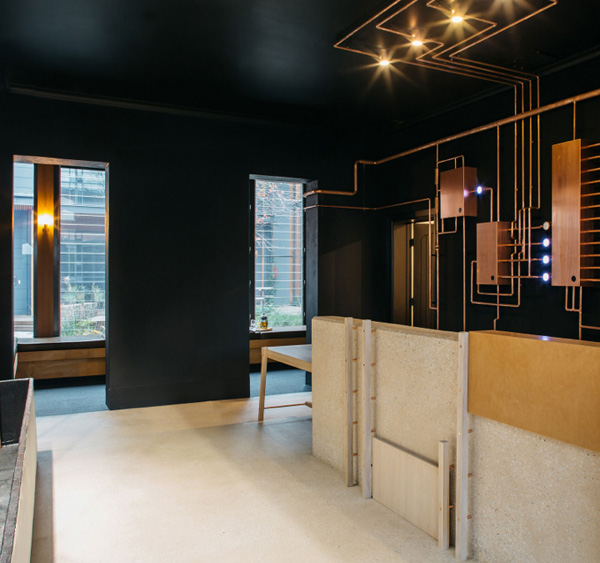 How important is sustainability in any design process? How have you adapted to suit our environmentally conscious world?
Vitally important – sustainability is a core ingredient in any project. It can take many forms but perhaps one of the most important directions is the notion of building things that last. The "Kleenex culture" described in Victor Papenek's seminal "Design for the real world" is all too prevalent in our domestic housing industry.
Additionally, sustainability as evidenced by older buildings being adaptably re-used is a primary element of environmental responsibility, often overlooked in favour of a shiny new 'green machine'. We are forever trying to re-purpose existing built form and building fabric, but at the same time, ensuring that a 'salvage' aesthetic is not the driving force for this, but a deeper appreciation of embodied energy.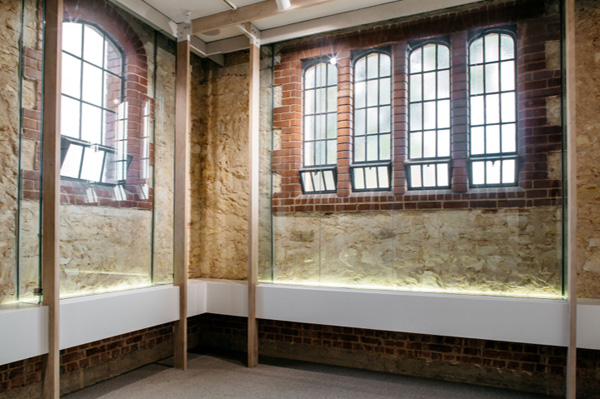 What has been the proudest achievement in your career?
For me (David), it has been (and this is going to sound a bit self-serving!) conversations where people I respect in academia or the industry in general, have remarked on what a great culture we have at WBL. A consistent level of quality in the work we produce is also something that I am more proud of than any individual project or award.
What is your favourite project from your own body of work and why?
Currently, I think it would be a little State Heritage listed barn we have converted into a family room/guest room. Practically it's not a 'necessary' project, but it has saved a decrepit old structure, breathed new life into it and has profoundly changed the way the proprietor views contemporary architecture and interior design.
Having said that, my favourite project will be the 1916 Heritage listed Darling Building, which we are currently working on and will become our new studio in 2016.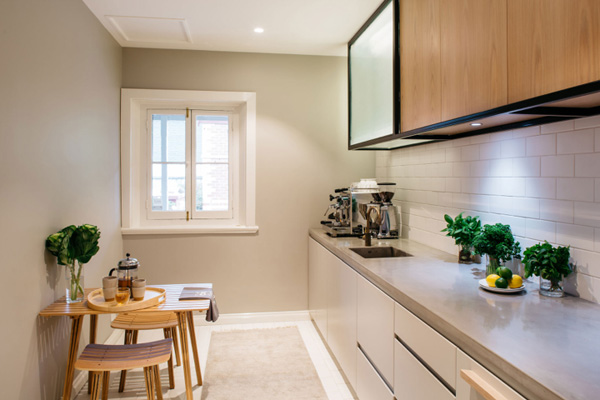 What is your favourite space or place in Adelaide – is there a spot you wish you had designed?
There is no one spot, but I love how simple legislation (e.g. small bar licences) is transforming the city one small gem at a time. Much has been said about the revitalisation of our laneways, but the life that has come to places like Peel Street and the innovation that has seen young and innovative entrepreneurs and design teams shine is fantastic.
In terms of something I wish I had designed, they're a bit old, but I love two houses in Adelaide. One is the Walkley House (1956) overlooking Palmer Place by Robin Boyd and the other is the McConnell residence from 1967 by Jack McConnell – the spatial qualities are amazing.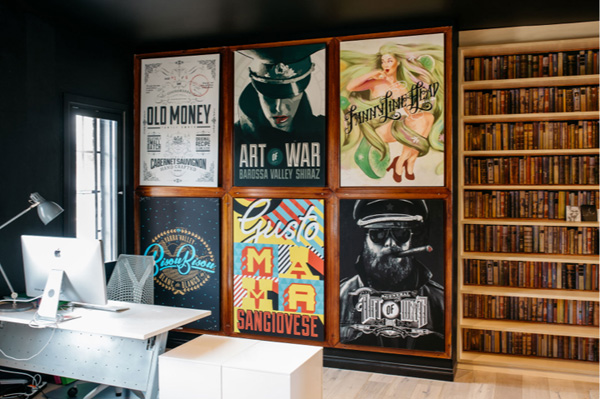 What are you currently working on?
The David Roche Foundation House Museum in North Adelaide. A new Gallery Museum integrating the late David Roche's house and a 600sqm Gallery and administration area, to display a $50+ million collection of 18th and 19th century decorative arts – an eye popping collection.
We are also working in collaboration with the internationally celebrated designer Khai Liew on a house he has designed in North Adelaide, which is due to start construction in August. It is very exciting.
What lead you to elevate Sophia to the role of director and what fresh ideas has she brought to the mix?
Sophia brings (and has brought for the last 10 years, since she started as a graduate!) an incredible depth to our projects. She has an intuitive 'business head' but has an amazing warmth and positivity that infuses her work and our studio. What sets her apart and what she mentors in her team is a real 'first principles' design methodology that doesn't get diluted by just following the latest trends. There is always a connection to the client and an authentic 'from the heart' approach. It has been a wonderful evolution.