Tucked away in Brisbane's leafiest suburb Graceville is the cosy Goodness Gracious cafe. Ellivo Architects set out to transform what was once one of two attached old houses, later a rundown corner store, into a cosy boutique café – and did just that.
Attached to a typical Queensland-style house, the architects have transformed the area into a warm and comfortable space with a homely feel. The neighbouring Queensland house provided inspiration for the building's much-needed refurbishment and the café's interior design and fitout. Plus, there's the possibility of extending into the house next door in years to come.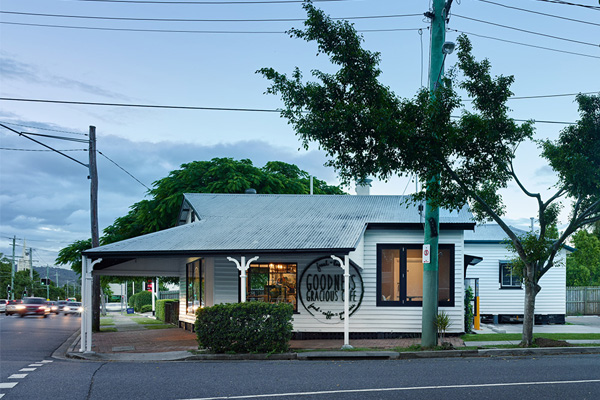 The traditional white weatherboard exterior continues inside on the ceiling, and the dark-wooden floorboards mimic the return-veranda decking outside. The palette is clean and simple with standout feature materials and finishes.
Huge, uninterrupted windows fill the café with natural light and create a feature out of the surrounding greenery. The colours inside are mostly white and grey, with black trim used on all glazing frames, and rustic wood and concrete finishes lay in contrast to the white gloss tiles behind the counter.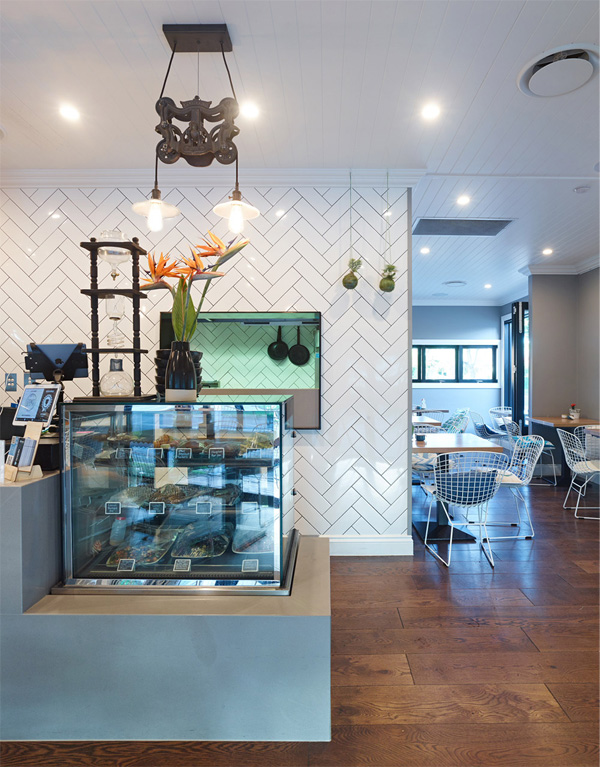 Despite this mix of materials and finishes, there is a comfortable sense of unity – the indoor and outdoor spaces become one.
The space perfectly suits its patrons, just as this café perfectly suits its suburb.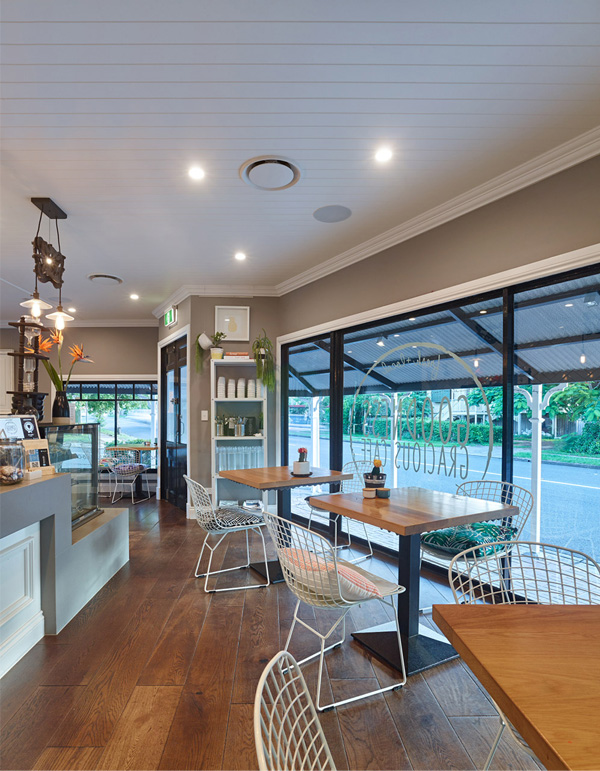 All images appear courtesy of Scott Burrows.