Meeting with Sebastian Cox at this year's I Salone was an interesting affair. The British designer established his studio in 2010 in Greenwich, south-east London and now with a staff of 12 (plus Willow the dog) he creates bespoke furniture for those who love fine design, utilising timber taken from British woodlands by a very particular method.
Believing in absolute sustainability, Cox harvests trees in such a way that they can regenerate and, therefore, the resource is renewed. This traditional method of timber acquisition, or coppicing, begins when a tree is cut down near to ground level therefore enabling new shoots to grow. This then allows a new life cycle to begin. Cox also mills the timber he obtains and so has complete control over the making process.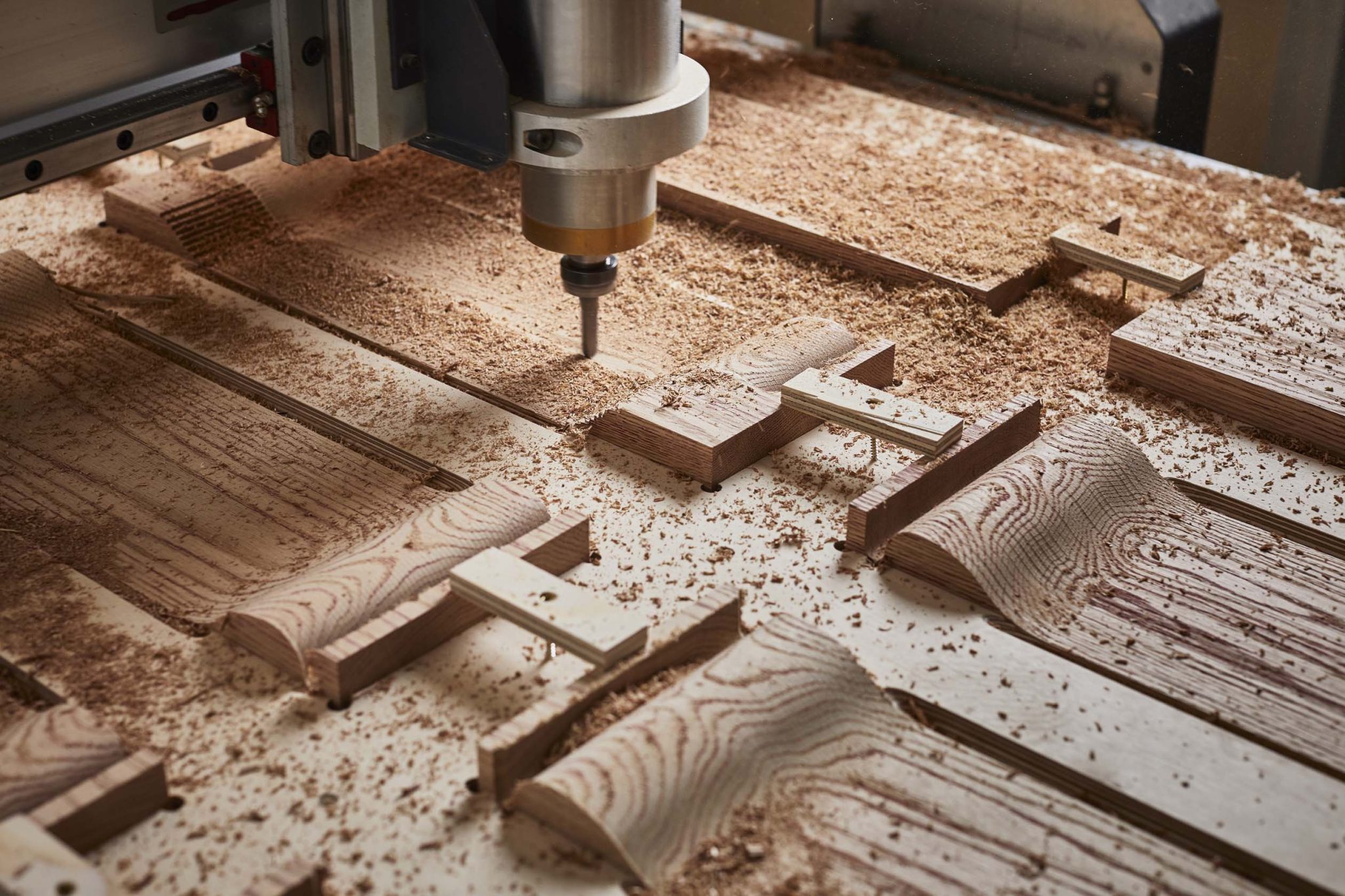 In Milan this year Cox made a circular bar for the Wallpaper* Handmade exhibition in Fuorisalone. The timber was American red oak supplied by the American Hardwood Export Council (AHEC), and the Blushing Bar, as it has been named, was greatly admired as one of the most innovative and aesthetically beautiful pieces on display.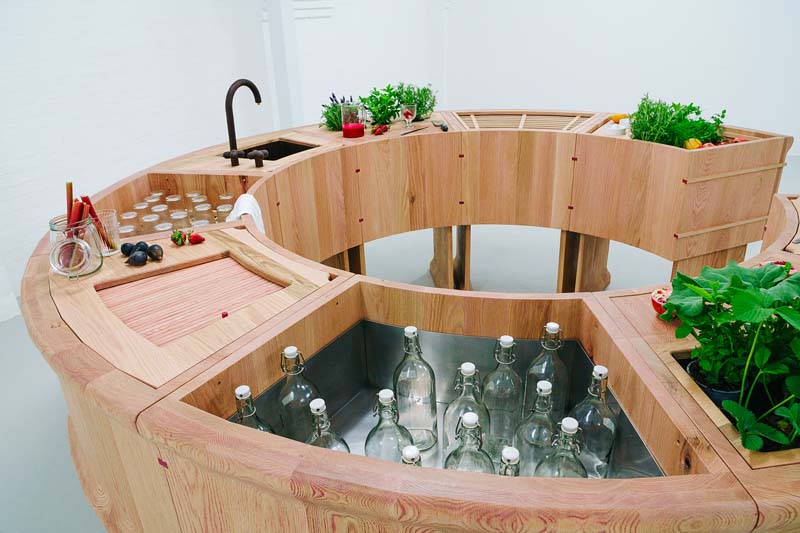 The Blushing Bar was designed by Chan + Eayr, incorporating different functions within the 10 components comprising the whole. There are areas for different bottles and cans, storage and an area for preparation of fruits, as well as a sink and tap made of red oak.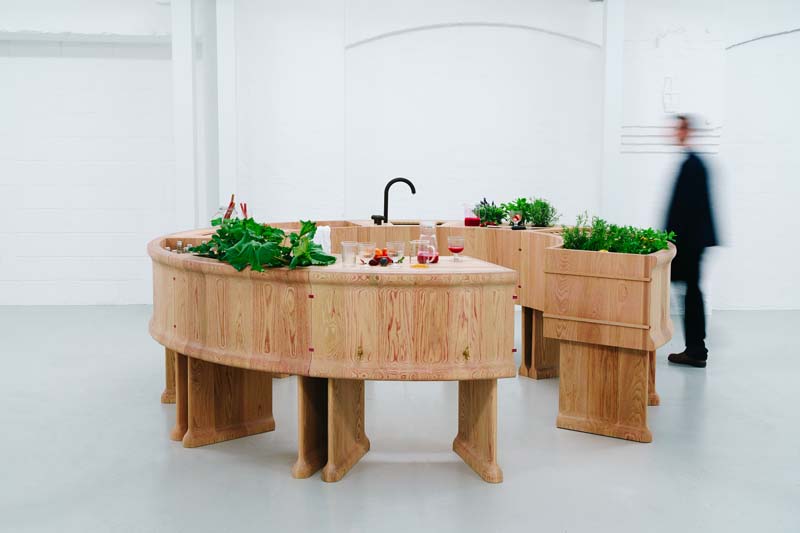 To intensify the colour of the red oak, Cox used compressed air to inject bright red calligraphy ink into the open grained and porous timber. "This leaves a deposit of ink on the cell structure of the spring growth of the wood so the new growth is highlighted, but not the rest of the wood," says Cox.
Making the bar a reality was a challenge for Cox and his team, but through experimentation the light blushing colour within the timber was achieved.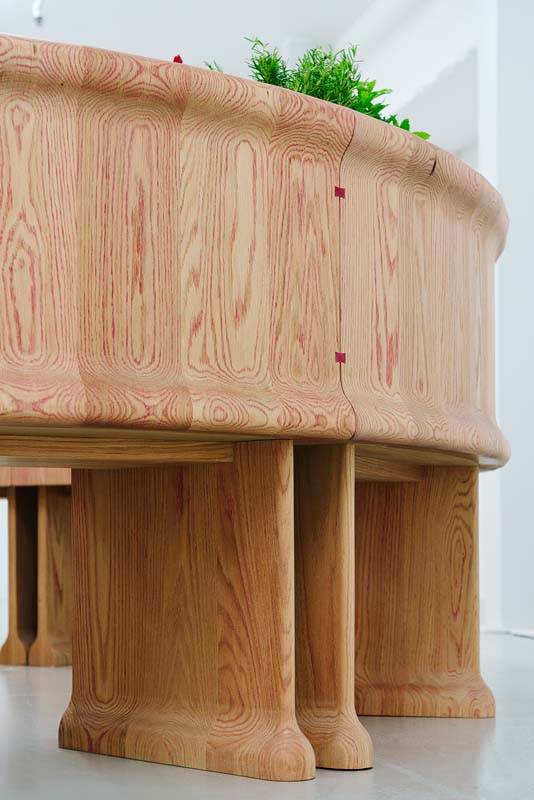 There is a delicacy to the timber that is augmented by the stain of the ink and this helps to exaggerate the softness of the form.
Cox also had product displayed at Rossana Orlandi in an exhibition curated by Maison & Objet and showcasing Rising Talent winners from the past six years.
Photography by Petr Krejci and Fraser Stephen